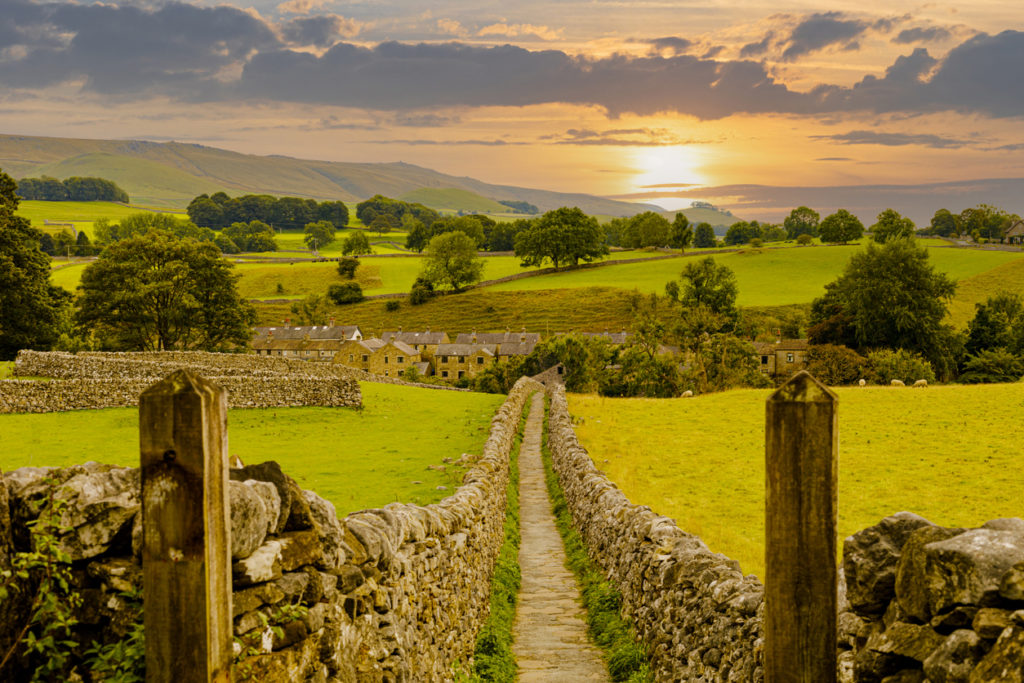 The United Kingdom is renowned for its iconic landmarks and rich cultural heritage. From the historic charm of London to the breathtaking landscapes of the Scottish Highlands, the UK offers many well-known attractions that draw tourists from all over the world.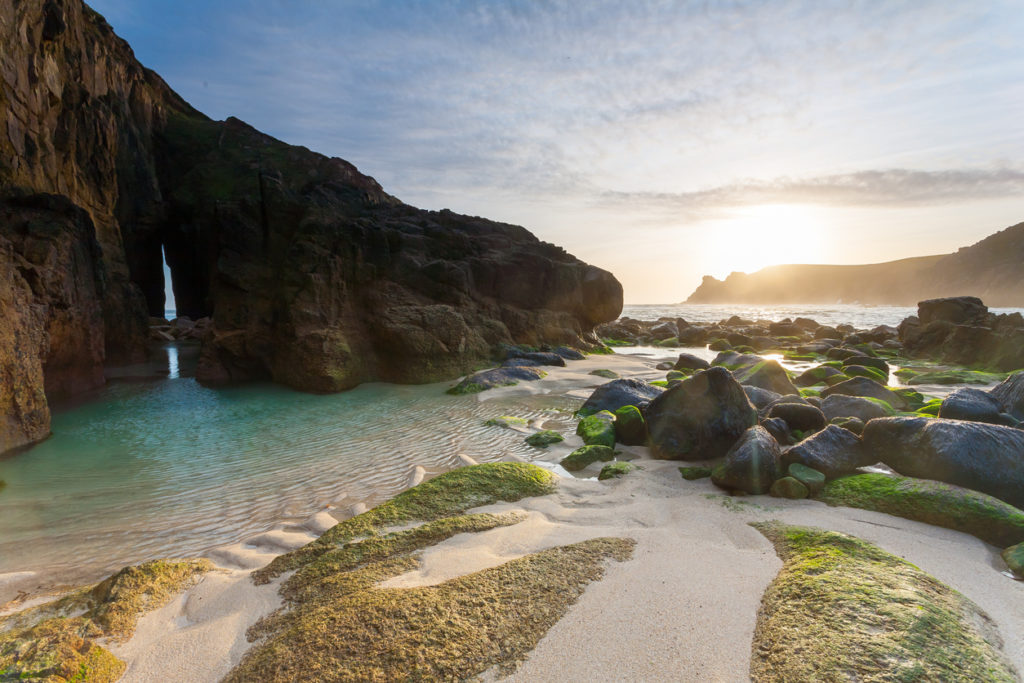 Nnjizal Beach
Located on the rugged southwestern coast of Cornwall near Penzance, it is a hidden gem with untouched beauty and crystal-clear waters tucked away and secluded from the tourist crowds.
This cove is only accessible by foot, and the closest car park is a 20-minute walk away, but it is worth it. Those who take on the coastal path will be rewarded with crystal-clear waters, dramatic rock formations, and abundant caves. The area stays relatively quiet, so it feels like stepping into a secret paradise when the sun is shining.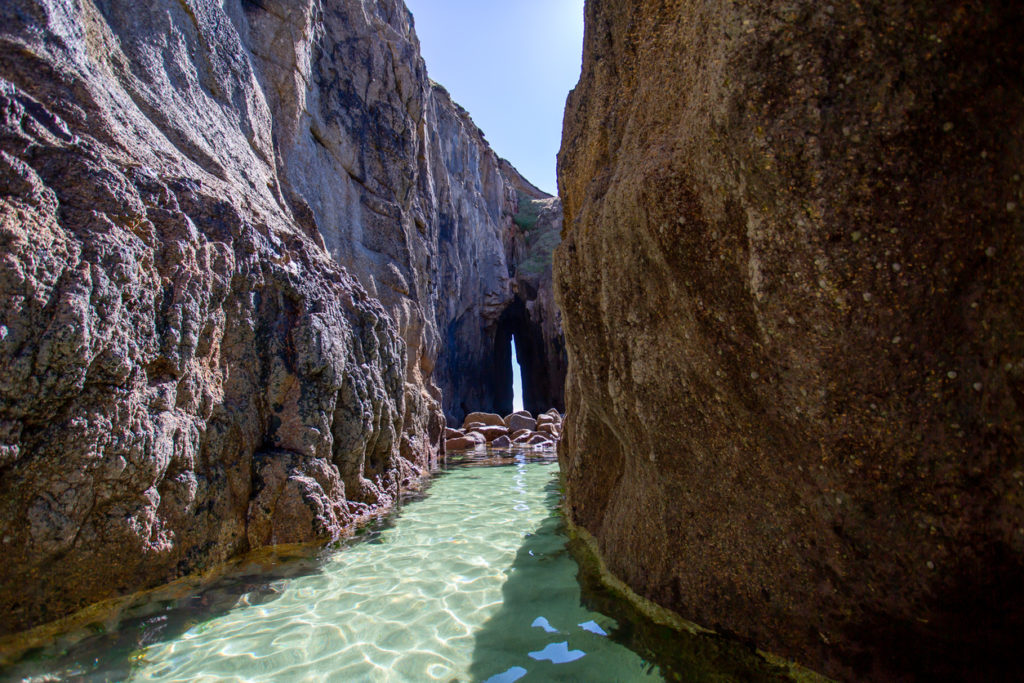 One of the beach's most iconic features is the enchanting Arch Rock, which is an impressive natural arch formed through years of erosion that stands majestically in the shallow waters, creating a stunning backdrop, perfect for photography enthusiasts or perhaps those who are looking for the perfect summer picture.
The beach is also renowned for wildlife watching; it is a haven for birdwatching enthusiasts and nature photographers due to its secluded and quieter environment. Visitors are usually lucky in spotting seals and the occasional dolphin or basking shark!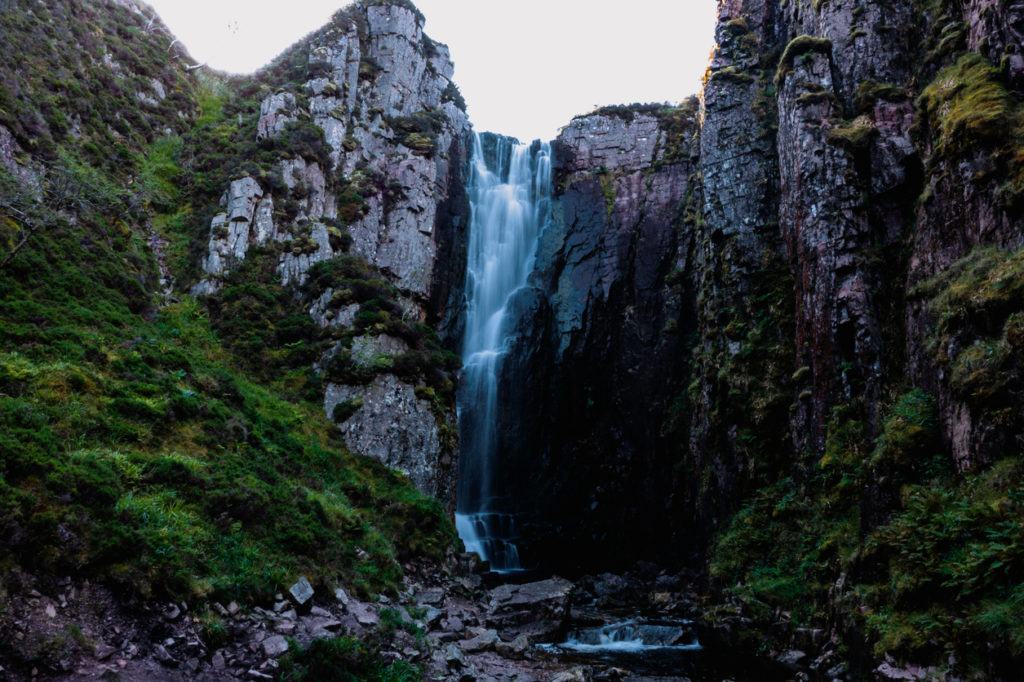 Wailing Widow Falls
A spectacular waterfall, Wailing Widow Falls, is located on the west coast of Scotland, near Kylesku Bridge. Tucked away in the Scottish Highlands, the waterfalls are 50ft and fall from Loch na Gainmhich which is a hidden gem and is not an official tourist spot. Those who visit are always enhanced by its dramatic beauty and haunting atmosphere.
The legend goes that the waterfall received its name from a mother who threw herself over the waterfall's edge out of grief after finding her son's body, who had perished over the falls himself. Those who visit will hear the echo of the rushing water throughout the surrounding valet and will also believe it is reminiscent of a grieving widow's cry.
The falls can be viewed from the bottom or the top, depending on the view you would like. For those who have a drone and wish to capture the falls be sure to get the best angle of the water spilling out over the lake!
Not only are these falls a fest for the eyes, but they are also a sanctuary for wildlife and birdsong that fills the air; lucky visitors will get a glimpse of the incredible wildlife in this area.
The falls do not take long to visit and are only a short 15-minute walk away from the car parks. However, there is no path along the waterfall from the bottom, so come prepared with suitable footwear and avoid after heavy rainfall.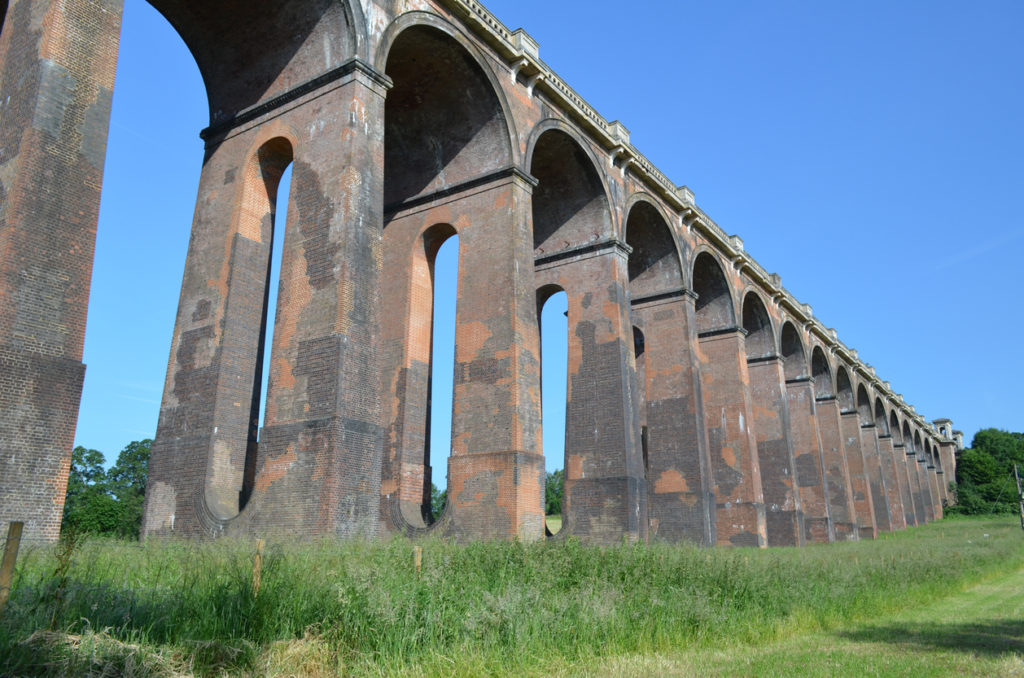 Ouse Valley Viaduct
Located in the picturesque countryside of East Sussex is the Ouse Valley Viaduct. This viaduct is described as one of the most elegant in Britain, and it is undoubtedly an architectural marvel leaving all who visit in awe of its grandeur and beauty. Spanning the meandering River Ouse, this iconic viaduct is a testament to human ingenuity and serves as an integral part of the region's railway infrastructure. Visitors can expect to find 37 arches in this 450-metre-long Victorian viaduct.
Travel beneath the viaduct to discover the mind-blowing optical illusion of all the tunnelled archways giving the illusion of infinity. It is a popular place to take a fantastic photo. The best time to visit is early in the morning or at sunset, where you can snap some incredible photos.
For trainspotters, this is an excellent place to stop and watch the trains cross the viaduct as it is still used as the mainline crossing from London down to Brighton. If you can, make sure to stand underneath the structure when a train is overhead, the whole structure shakes, and it is a surreal feeling.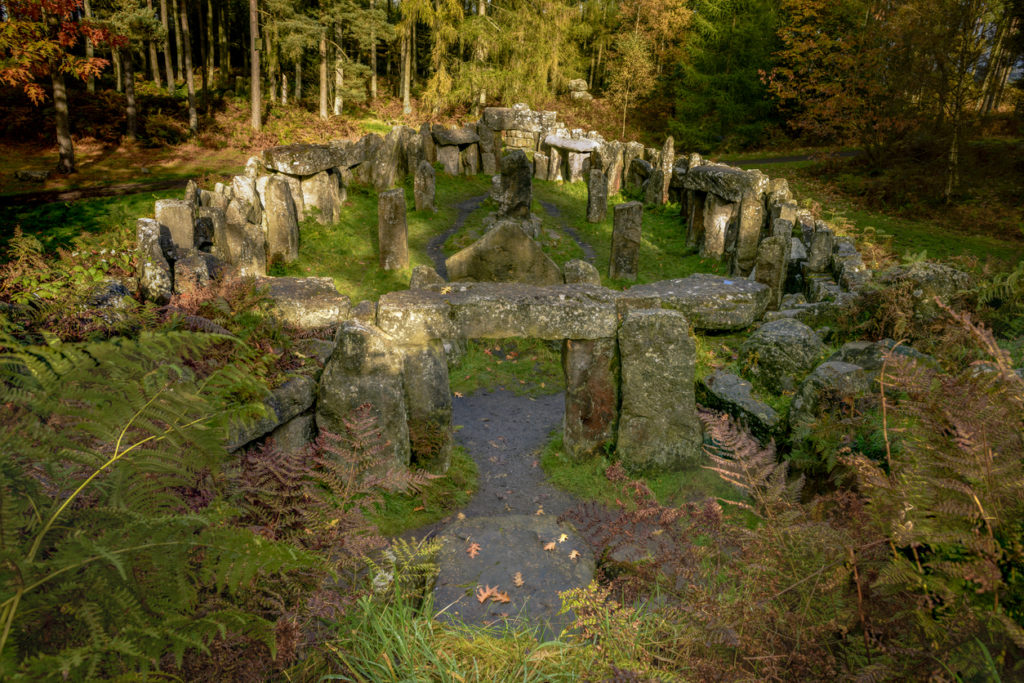 Druids Temple
Nestled in the enchanting woodlands near Harrogate in North Yorkshire, the captivating and mysterious structure transports all those who visit into a bygone era. Truly mystical and shrouded in legend, however, this temple is not, in fact, a real temple, but instead a nineteenth-century whimsical folly which was styled from Stonehenge and other old monuments.
Those who venture to the site will be entranced with an air of mystery and intrigue of the surroundings. Once you reach the towering stones and imposing pillars. Despite the site being under 200 years old, it still exudes an aura of ancient spirituality and reverence; there are even rumours of Devil worship that have sprung up over its lifetime.
The temple is a great tranquil place to stop for a picnic and enjoy a stroll while taking in what these temples may have looked like years ago. There is refreshments and parking, all within close proximity to the site.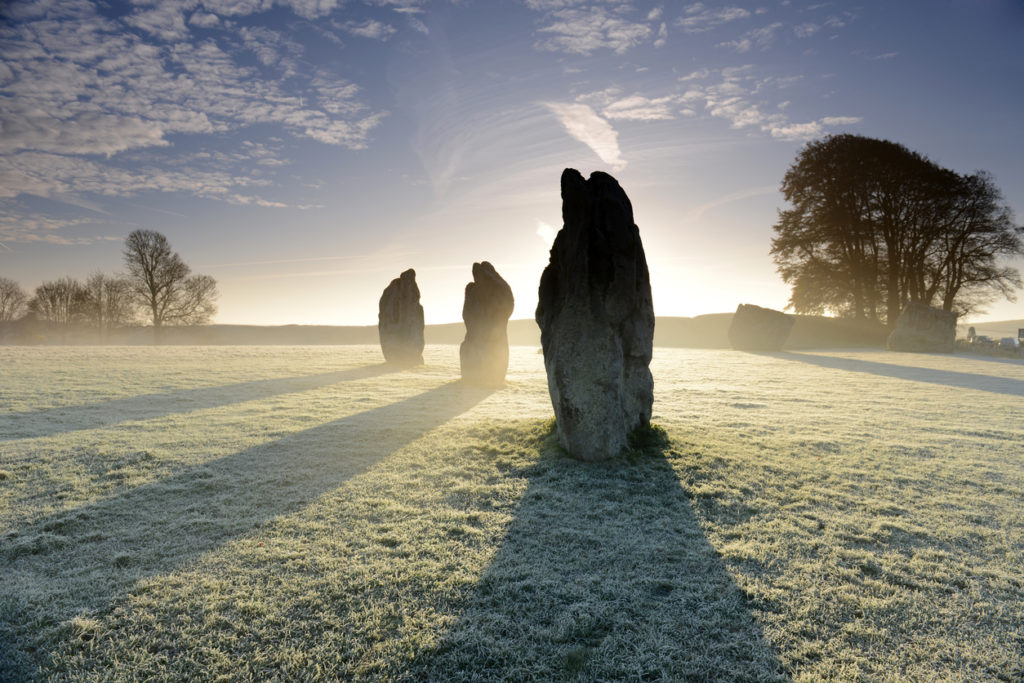 Avebury stone circles
Located in the picturesque county of Wiltshire is an ancient, awe-inspiring site that enchants ll those who visit with its mystical atmosphere and rich historical significance. This small village is home to one of the most largest and remarkable Neolithic stone circles in Europe and is also surrounded by a network of ceremonial avenues and ancient burial mounds. The village and stone circles are often overlooked by many as the popular site of Stone Henge is close by, making it a perfect little hidden gem if you would like to see stones older than stone henge and quite possibly where the stones for Stone Henge originated from.
Avebury feels like you are truly stepping back in time when standing amongst these stone circles which were constructed over 4,000 years ago! Those who visit can not help but marvel at the ingenuity and craftsmanship of those who created these monuments; you truly will be thinking, "how on earth did they do that?".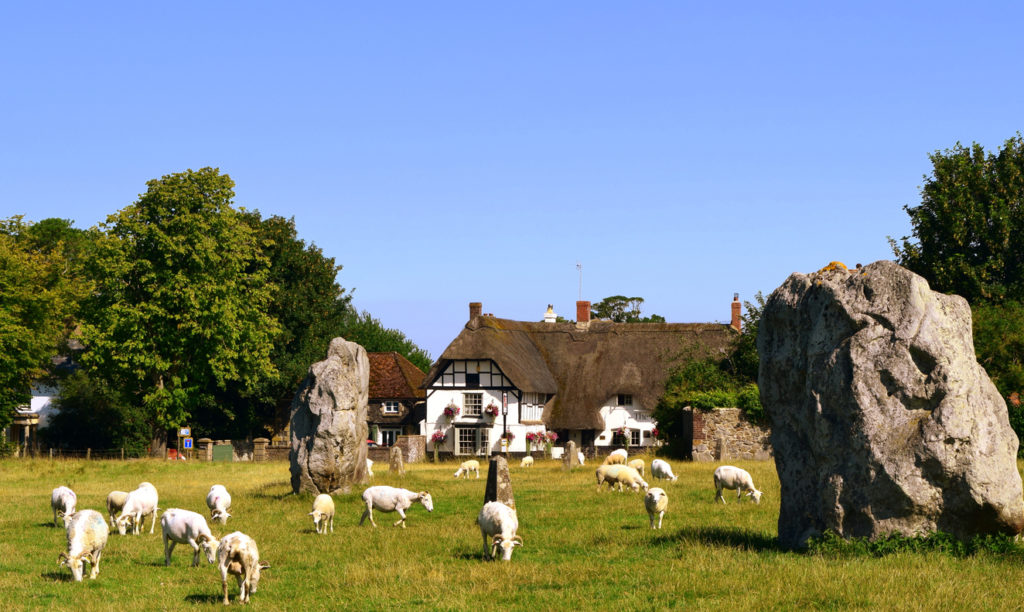 The village of Avebury itself exudes charm and character with its thatched-roof cottages, quaint tea rooms, and local pubs. Visitors can explore the Avebury Manor, a beautifully restored 16th-century house that offers a glimpse into different eras of British history through its meticulously curated rooms.
Avebury's significance extends beyond its archaeological wonders. The village is nestled within the stunning Wiltshire countryside, surrounded by rolling hills and picturesque landscapes. The tranquil setting invites visitors to take leisurely walks, soak in the natural beauty, and appreciate the harmony between human-made marvels and the natural world. When exploring around Avebury, be sure to be on the lookout for crop circles which have been known to appear overnight in the area.