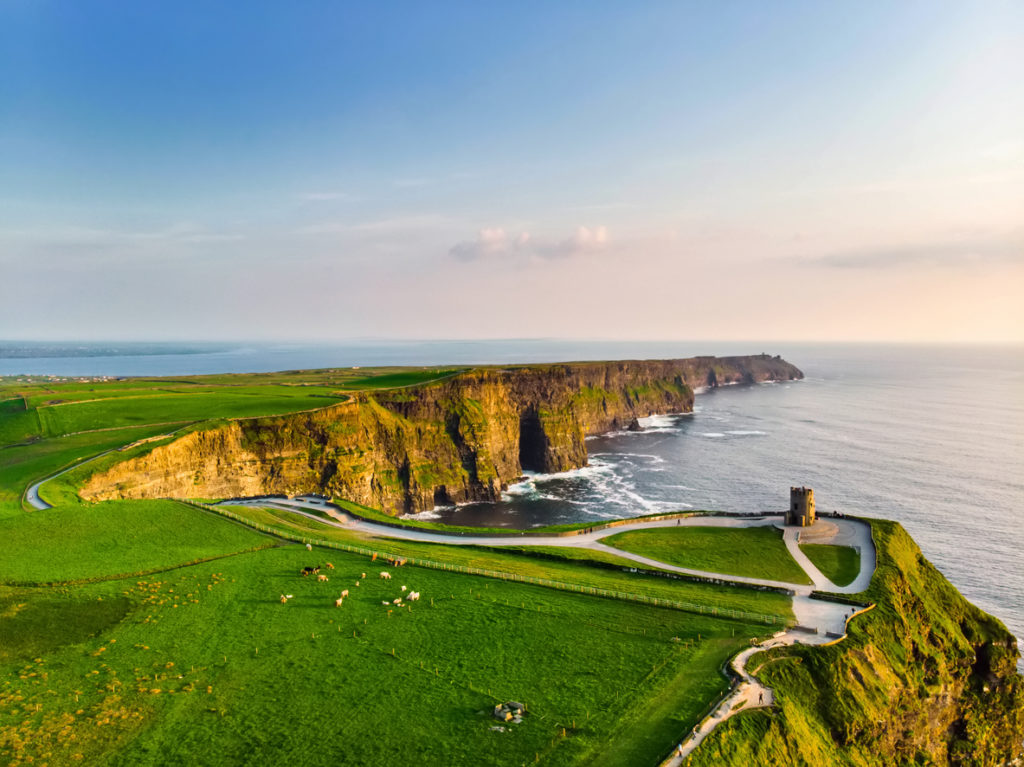 Nestled in western Ireland, County Clare is a place of superb contrasts and genuine Irish charm, a unique region with a rich history and romantic scenery. With miles of pasture and rolling fields and dramatic rocky landscapes, lively towns and quaint villages, County Clare is a pastoral place with rugged charm. Travelers come here to discover the authentic Irish ambiance, the region's natural wonders, and that bar-room banter so many Irish pubs in the world try to replicate.
The area is mostly known for its dramatic Atlantic coast dominated by the majestic Cliffs of Moher and the windswept hikes in the area, but there are many other glorious sights to discover in County Clare. From the mysterious limestone of The Burren to the lively town of Ennis, everything along the road through Country Clare impresses and steals hearts.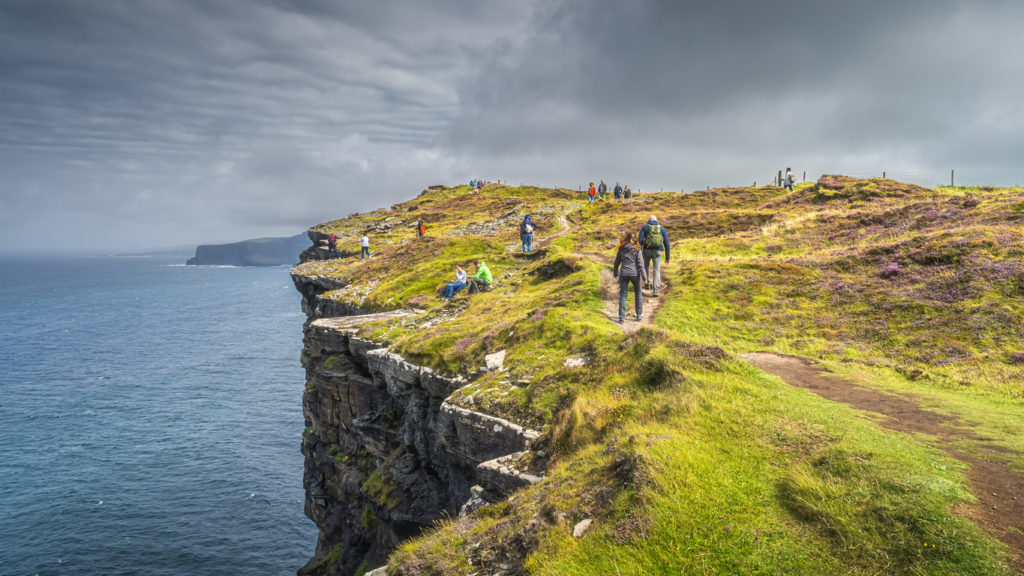 Cliffs of Moher
The Cliffs of Moher are undulating for 5 miles along the Atlantic coast. Accompanied by the cries of seabirds and the roar of the ocean's waves crashing at their base, these grandiose cliffs tower as high as 702 feet above the sea. On a clear day, you'll have the chance to spot even the silhouettes of the Aran Islands in Galway Bay. If you want to capture their splendor without being bothered by tourist crowds, it's best to just drive along them early in the morning or during the late afternoon when the hours turn gold and the crowds disappear. Visit the large cave at their base, featured in Harry Potter and the Half Blood Prince, and O'Brien's Tower for breathtaking views.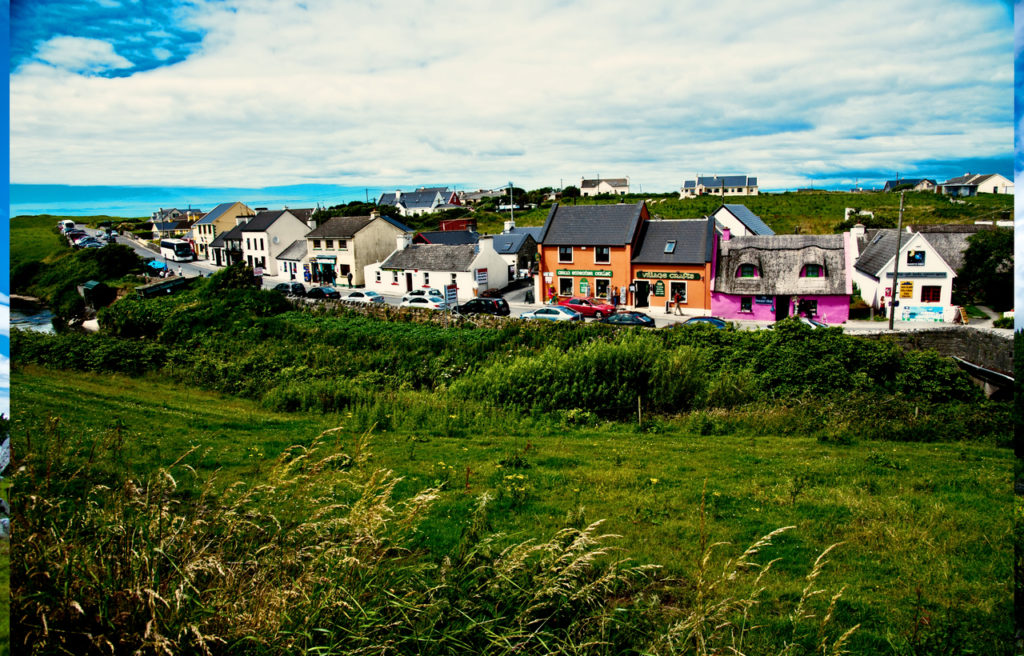 Doolin
If you want to set your base in the Cliffs of Moher's vicinity, choose a bohemian room at one of the many cozy inns and country houses in town. This quaint town is a great departure point for a day trip to the Aran Islands, renowned for their history and geology, but also for being home to people who still speak the native Irish language. While you're in Doolin, you can also plan a visit to the Doolin Cave, situated only a 5-minute drive away. Featuring one of the world's largest free-standing stalactites, this cave is spectacular and introduces to the world a 600,000-year-old-stalactite that measures more than 23 feet.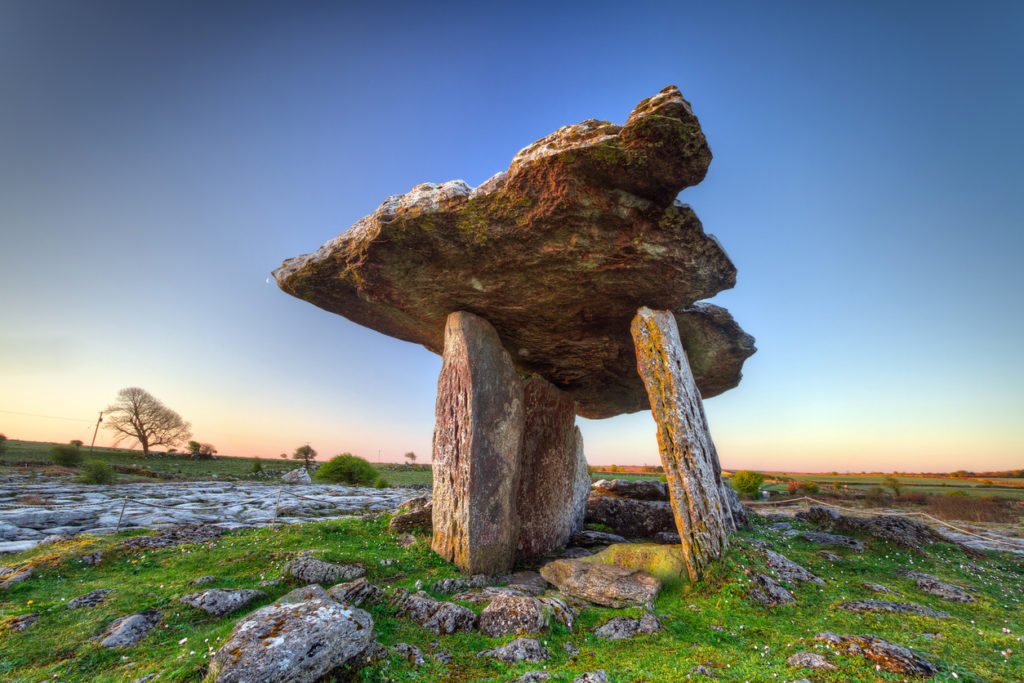 The Burren
From Doolin, you can easily reach the extraordinary Burren. Carved by nature from carboniferous limestone, the Burren was born 300 million years ago and metamorphosed into an astounding landscape wrapped in desolation and surreal beauty. Undulating sheets of rock as far as you can see dotted with delicate wildflowers, ferns, orchids, and violets create a magical realm where unusual animals like the pine marten, stoat, and badger have found a home. The Burren is strange and overwhelming, enigmatic and unforgettable! Constantly battling the Irish winds and rain, Burren keeps transforming and contouring its edges. The land is a 200 square mile national park, home to megalithic remains that tell intelligible stories about the Stone and Bronze Age shaped like court graves, dolmens, stone forts, and cairns. The Leamaneah Castle brings the journey into medieval times and creates a superb setting for breathtaking photographic captures. Hikers are always happy to head to Ballyvaughan and start their journey of exploration by foot from the Burren Way.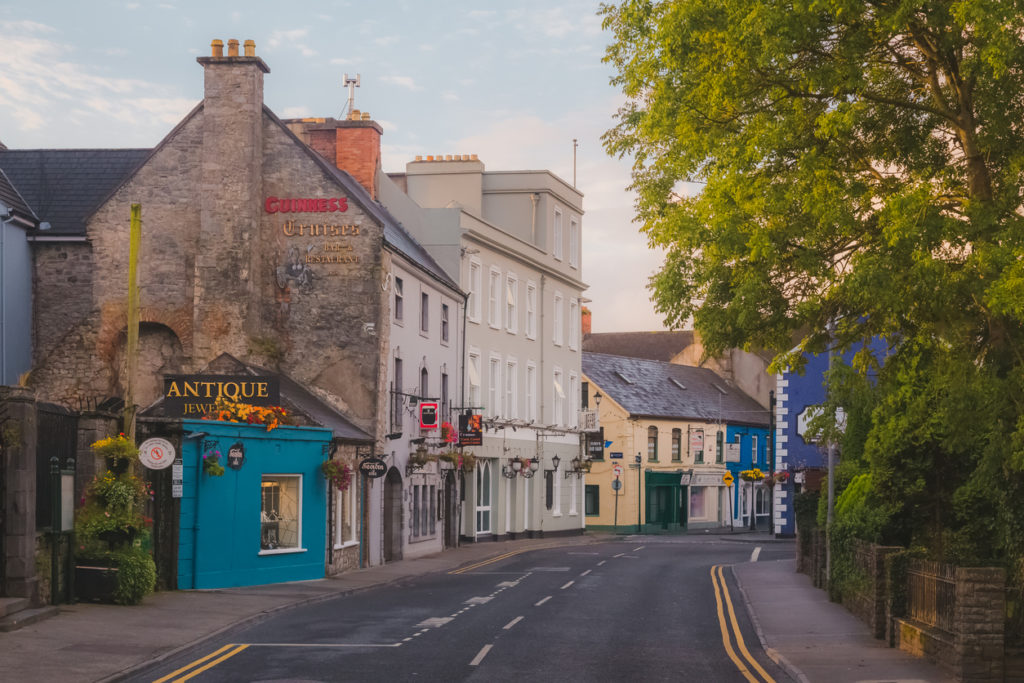 Ennis
The county's major town and capital, Ennis is lively and dynamic, enchanting visitors with fascinating medieval stories, hearty food, and beautiful traditional Irish music. The pubs resound with traditional Irish rhythms and never run out of Guinness. The town is known as an important traditional Irish music and dance scene and, every year, it hosts Fleadh Nua, a festival dedicated to musicians and dancers. Ennis is a buzzing market town reconstructed in traditional style and very fond of its pedestrian squares and streets. Walk on its narrow streets and you'll encounter splendid buildings that create an authentic Irish feel and a unique ambiance. Its intimate old shops attract visitors with delicious culinary treats, crafts, and clothing.
Bunratty Castle
Built in 1425, Bunratty Castle is an iconic attraction in County Clare. While the interior impresses visitors with a beautiful collection of medieval furniture and art, the castle's park recreates a 19th-century village. Known as Folk Village, this entire town illustrates to the detail the way Ireland looked in the 19th century. Fishermen, doctors, and craftsman wander the streets, unaware of the century they're in. You'll find a doctor's office and post office, a schoolroom and, of course, the Victorian pub where people gather to chat about their trades and the weather. The evenings are reserved for the glamorous banquets that take place in the castle's Great Hall where you'll get to dance on Irish music and listen to folk stories.
County Clare has kept its authentic charm untouched by tourist frenzy and never disappoints romantics in search of muses, beauty, and melancholy.