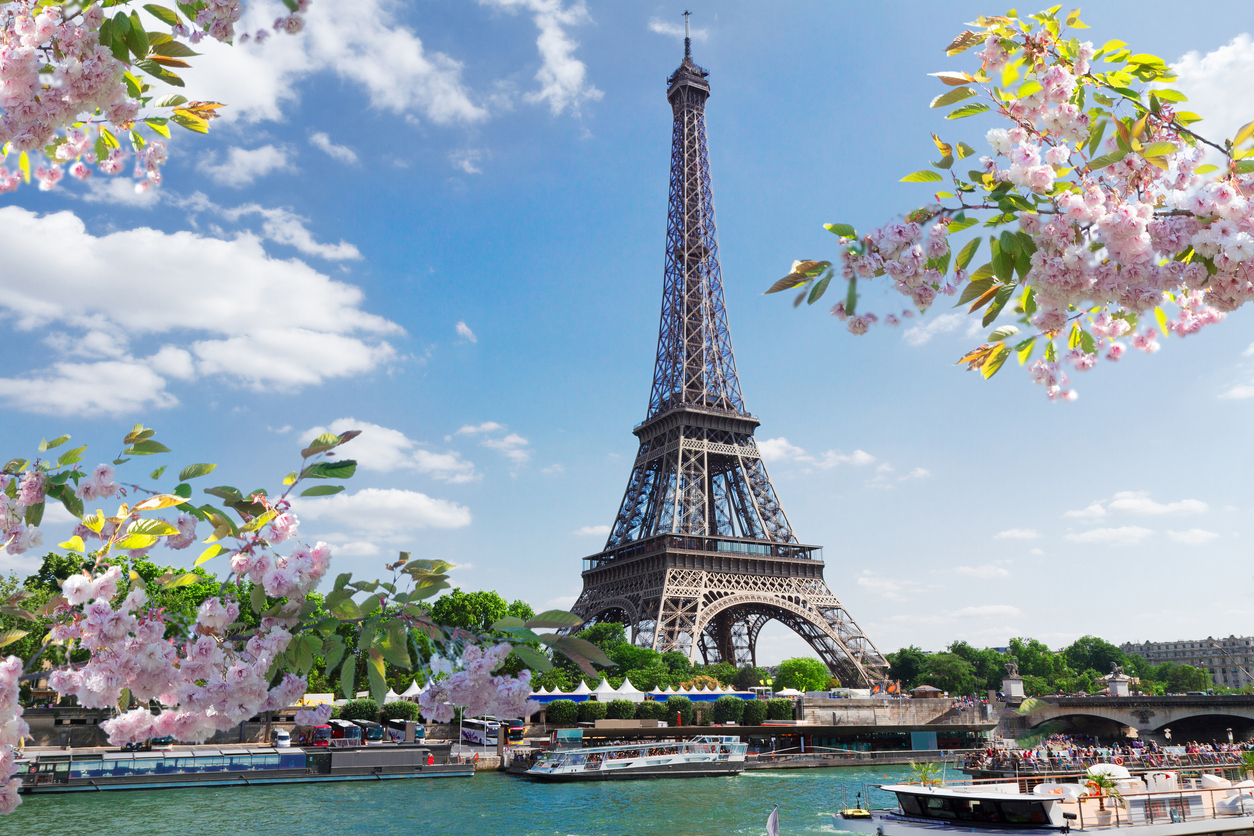 Call it a cliché but Paris is above all the city of romance! You can't strip Paris of its romance no matter how hard you might try. Paris and romance go hand in hand, and lovers all over the world know this. Whether it's a romantic dinner in a Michelin-starred restaurant, a Seine cruise or a quick lunch on the river's banks, everything you do in Paris involves some romance. Even when you're not trying!
Romance is contagious in Paris and there's no antidote – except big doses of reality but they're rarely accessible here. It's enough to take a glance of the rooftops of Paris or stroll the narrow, winding alleyways of the city and you'll fall in the deepest abyss of love. So, instead of fighting this "cliché", just embrace it and let romance into your life.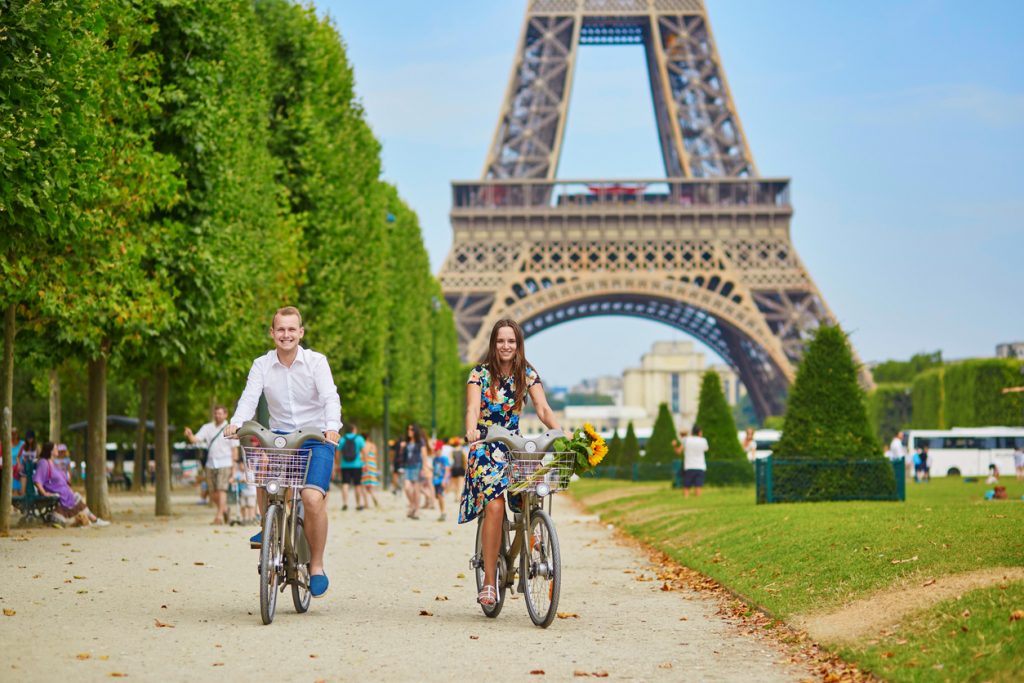 Take a romantic stroll
Being romantic in Paris is as simple as taking a stroll in one of the many bohemian Parisian quarters. Let yourself be wrapped in an old-world atmosphere when walking hand in hand on the elegant streets of Louvre/Tuileries area. Here you'll discover the classic Paris, the Paris of royals, of the Grand Boulevards and of sophisticated covered passageways.
There's no other way to visit the bohemian Montmartre than by foot. Only this way you'll truly capture its authenticity and evergreen charm. A haven for artists and dreamers, Montmartre is a maze of cobbled streets, restaurants, and open-air art galleries that gravitate around the majestic Sacré Couer.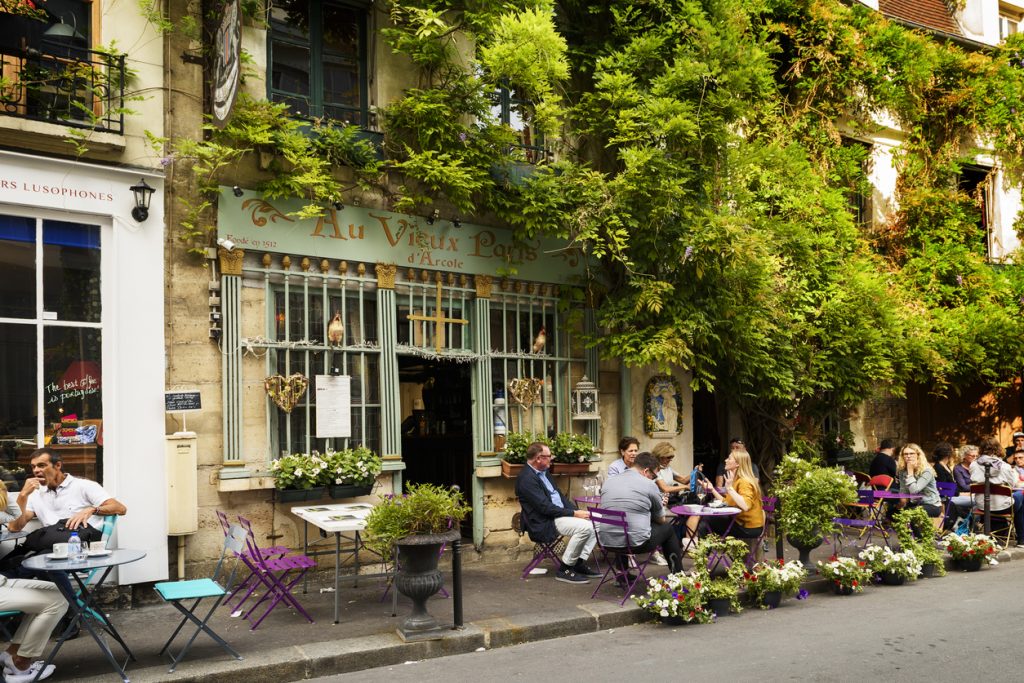 Hide in a café
The café scene in Paris is as spectacular as the cultural scene. What better way to celebrate your love than savoring a coffee and a croissant and cozying up in a romantic Parisian café? Let the hours go by without checking your phone and talk about everything and nothing just like the great Sartre and Simone de Beauvoir did back in the day. You can choose to experience the café ambiance at famous cafes like Café de Flore or Les Deux Magots or just stop at the first café that lures you in with a romantic setting and delicious treats.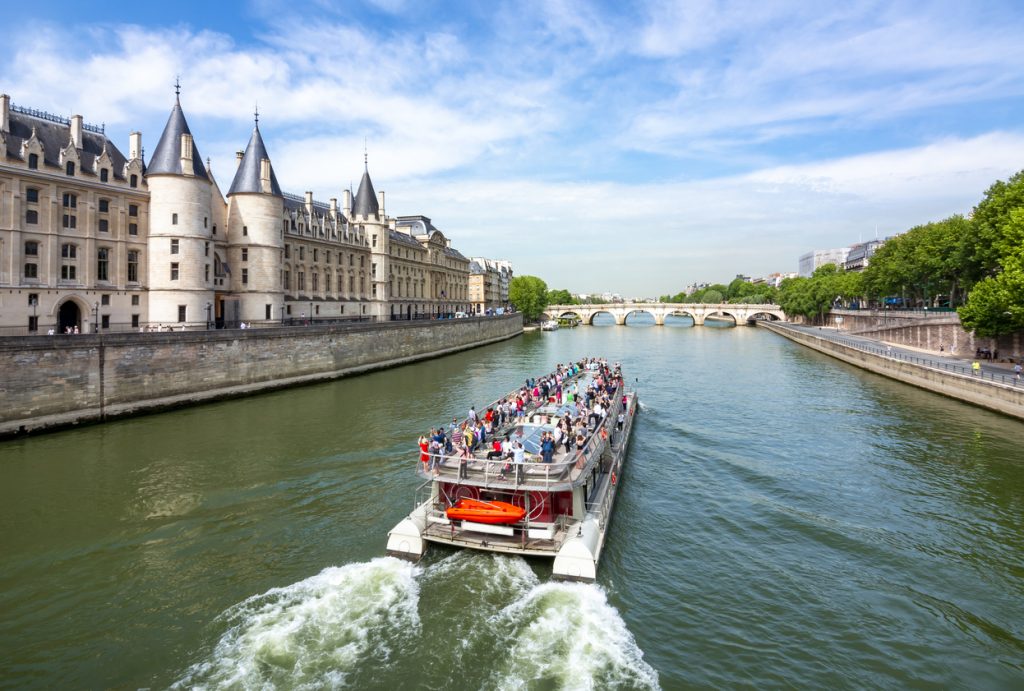 Enjoy a sunset cruise
There's no visiting Paris without a cruise on the Seine. However, for an overdose of romance, book a sunset dinner cruise. Hop onboard a Bateaux Mouches and enjoy a candlelit dinner while admiring the landmarks of Paris, spectacular masterpieces like the Eiffel Tower, Notre Dame Cathedral, Musée d'Orsay, and Pont Neuf. Steal a kiss from your beloved as you cross under Pont-Marie as many other lovers have done it before you and will certainly continue to do it.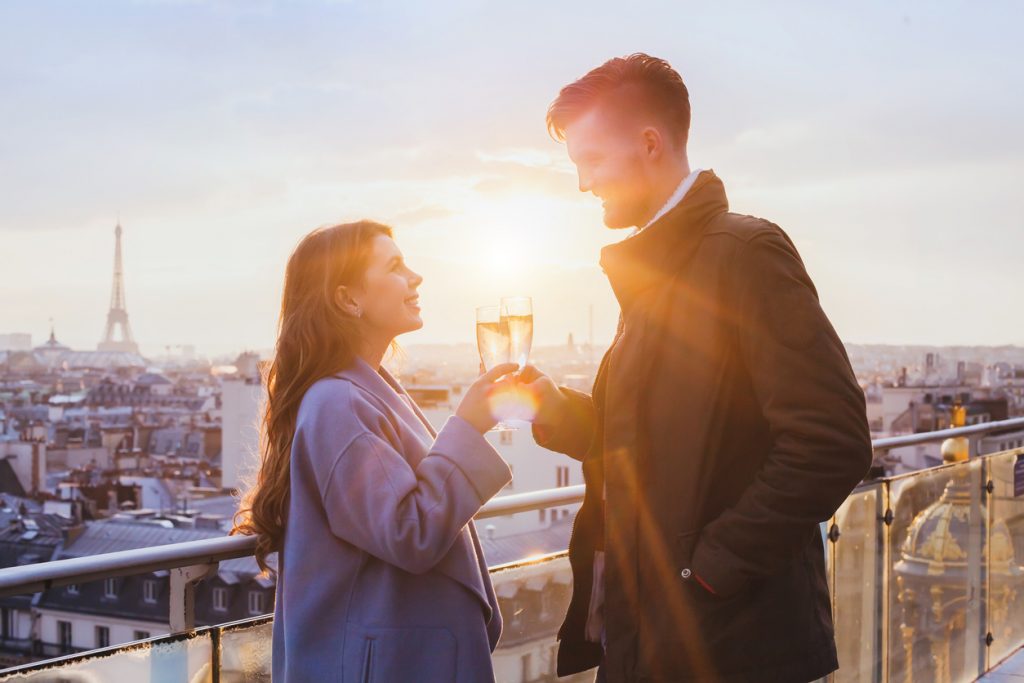 Reinvent the dinner and a movie concept
Go out for dinner and a movie but do it the Parisian way. Book a table at one of the most romantic restaurants in Paris, such as Pavillon Ledoyen or Epicure at Le Bristol, and dress to impress both your loved one and the select audience around you. Of course, dinner doesn't necessarily have to cost you the price of a studio to be romantic. You can also select a romantic but unpretentious restaurant, like Brasserie Gallopin or Lapérouse. As long as it's in Paris and has a vintage décor and French words in the menu, will do!
For a movie, you can go to one of the old cinemas in Paris. The Cinémathèque Francaise is a true institution in Paris, a 70-year-old cinema that creates the perfect setting for a romantic date. Head to the Latin Quarter for more vintage cinemas, such as Le Champo, built in 1938, a real attraction for the students at the Sorbonne, or the Le Reflet Medicis, situated next door, mostly visited by the audience who enjoys film noir revivals and English movies with subtitles.
Dance the night away in a wine cellar
Many wine cellars in Paris are now the scene of romantic jazz and blues performances. Le Caveau des Oubliettes, the oldest jazz club in Paris, is the perfect setting for a memorable, sexy night out in town. Housed inside a 12th-century underground wine cellar, this cozy bar creates a seductive atmosphere and a romantic backdrop for slow dancing till late in the night. And if you can't find a table here, any jazz bar in a wine cellar will do. As long as you're dancing with your loved one!