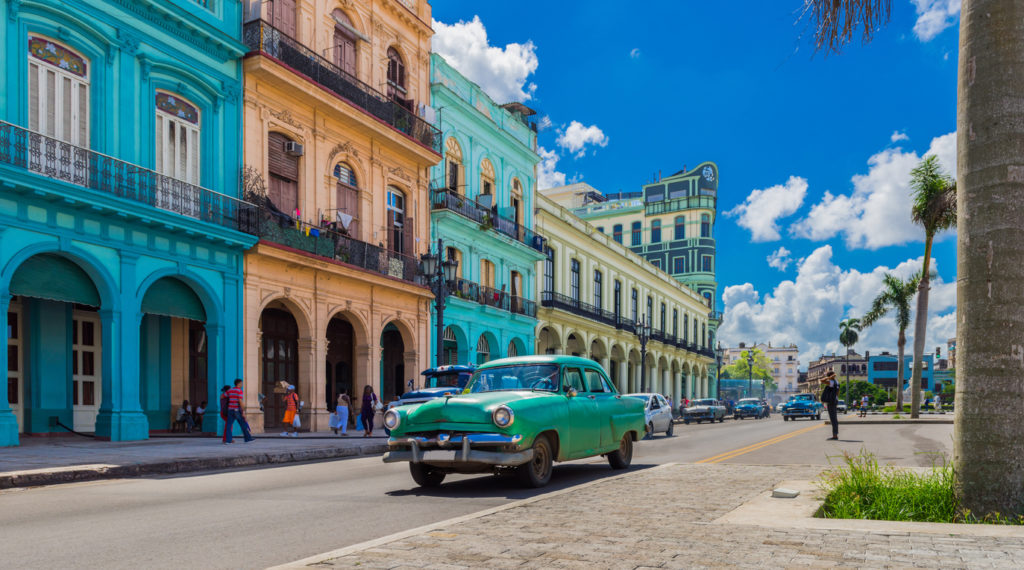 Vibrant Havana is a destination like no other. Pulsating with tropical sensuality, art, and music, Havana is the gateway to Cuba. A medley of politics and culture, the largest capital city in the Caribbean has a rich history and no uniformity whatsoever. The buildings and the streets are all just an eclectic and enchanting mix of styles and colors. You'll discover a variety of architectural styles, from Neo-Gothic churches, Art Deco theaters, and neoclassical shop facades to Soviet-era office blocks.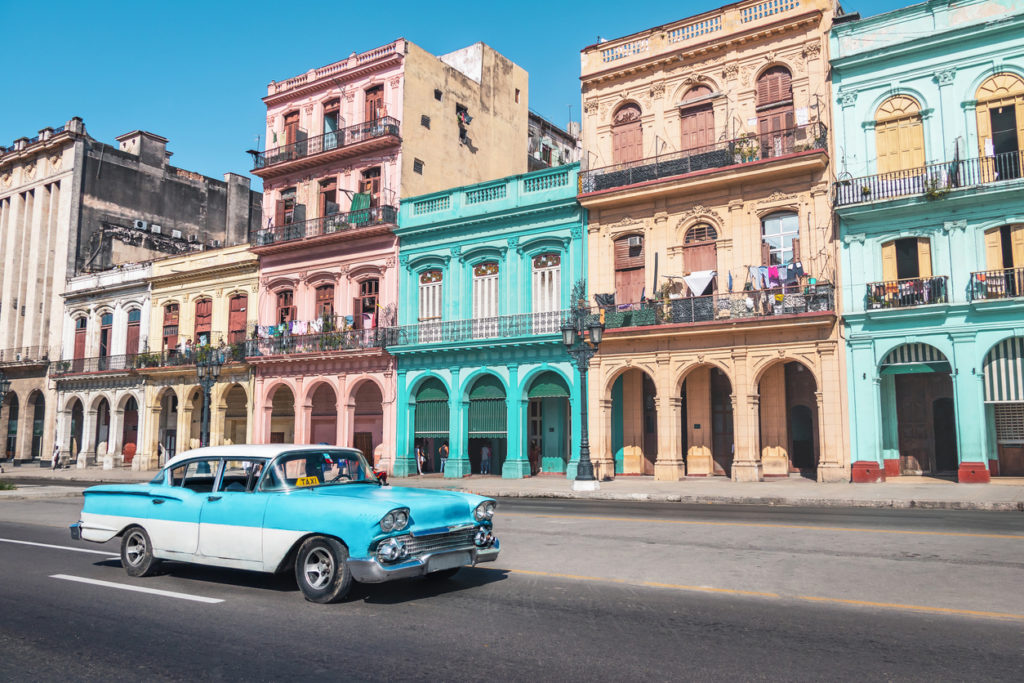 The past and the present are living in harmony in this fascinating metropolis, with apartment buildings located in the mansions of imperial counts and public institutions housed in 18th century-convents. Taxi drivers in baseball caps await in their fifty-year-old Chevrolets and Buicks to drive customers on streets that tell stories about a colonial era and glamorous past, but also about poverty and revolutionary change.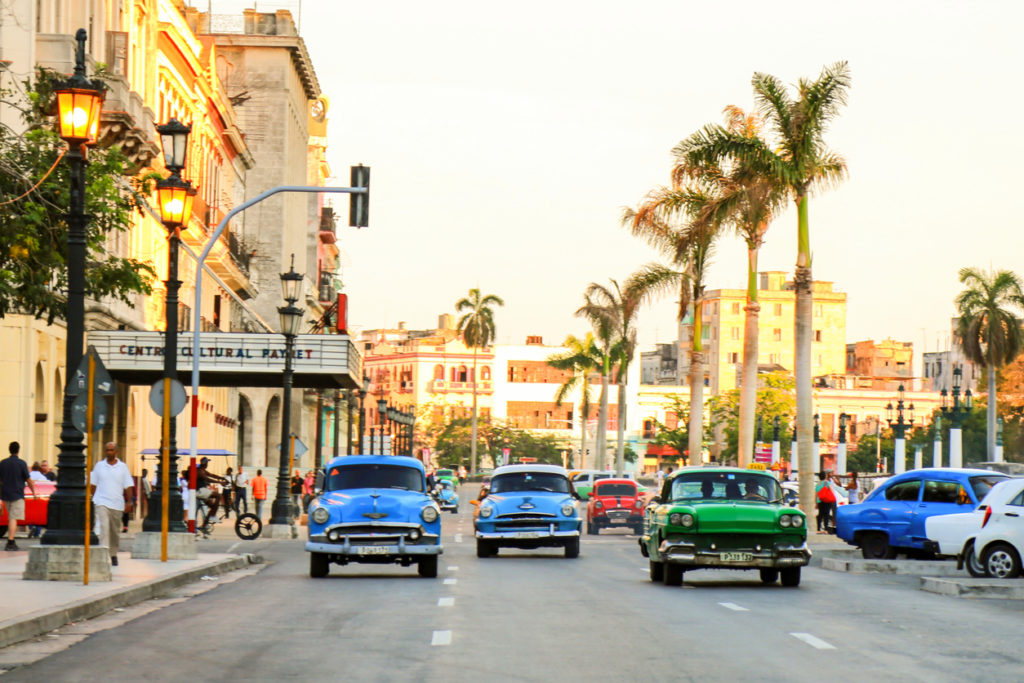 Locals seem to live their lives out in the open, on the streets of Havana. Their front doors are left open, their clothes are hung out to dry on balconies, and their exposed living rooms allow any passer-by to watch TV from the street. You'll meet people at almost every corner of the street chatting and playing domino or you'll hear them having conversations from their balconies. Life is loud and fun in Havana despite the economic hardship and tumultuous past.
Habana Vieja
Capture the essence of Havana on the streets of Habana Vieja (Old Havana). A UNESCO World Heritage Site, this is the best-preserved colonial center in the Americas. You'll discover a world untouched by time, with shady plazas, cobbled streets, colonial mansions, and 16th-century fortresses. However, you'll also encounter many buildings that have fallen prey to time and decay despite the huge restoration efforts made by UNESCO. But this is part of Havana's history and charm. The life is frenetic in Havana and everybody seems to embrace this raw sense of the past that dominates Old Havana.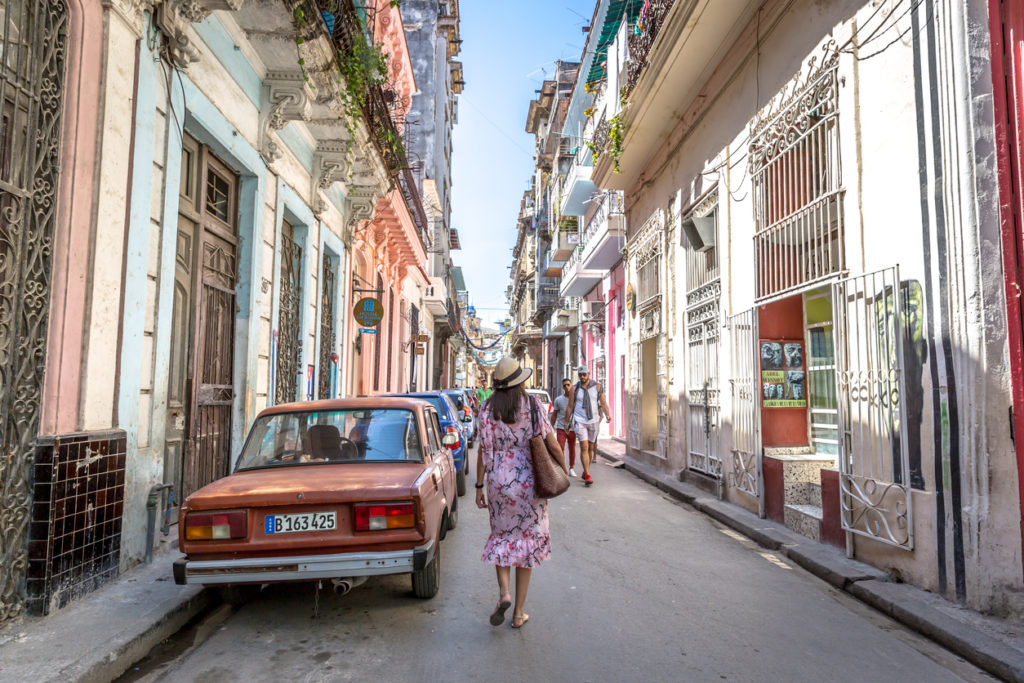 Wander the streets of the neighborhood and you'll feel like time stood still here until you'll see some teens playing on their iPhones or the latest model of Audi making its way through the crowd of Al Capone-era cars.
The core of Old Havana is Plaza de Armas and the perfect starting point for your journey of exploration on foot. One of the most inviting plazas in Havana, Plaza de Armas is home to an antique book market and the Museo de la Ciudad, situated inside the exquisite Palacio de Los Capitanes Generales, the perfect place to learn about Havana's history. From here you'll easily get to Plaza de la Catedral, one of the best-preserved squares in Havana. The 18th-century baroque cathedral and surrounding buildings have been restored to their original splendor. Across the plaza, you'll discover the oldest building here that currently houses the Museo de Arte Colonial.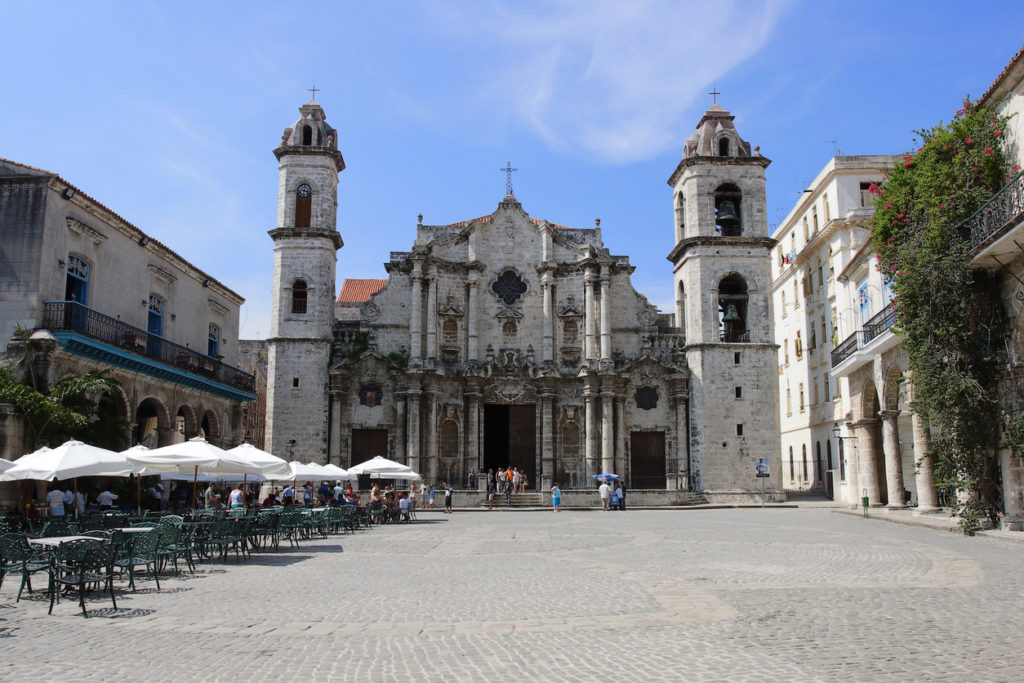 Visit Havana's busiest street, Obispo, and relax in the Parque Central. When you'll get to the western edge of the quarter, you'll instantly notice the wider boulevards and imposing buildings. This side of Old Havana is different than the rest of the old town because its reconstruction was influenced by the United States. It's here that you'll discover El Capitolio, a neoclassical structure that resembles the US Capitol in Washington, DC. A marvelous structure with intricate interiors and a 91-m high dome, this is one of the must-see landmarks of Havana.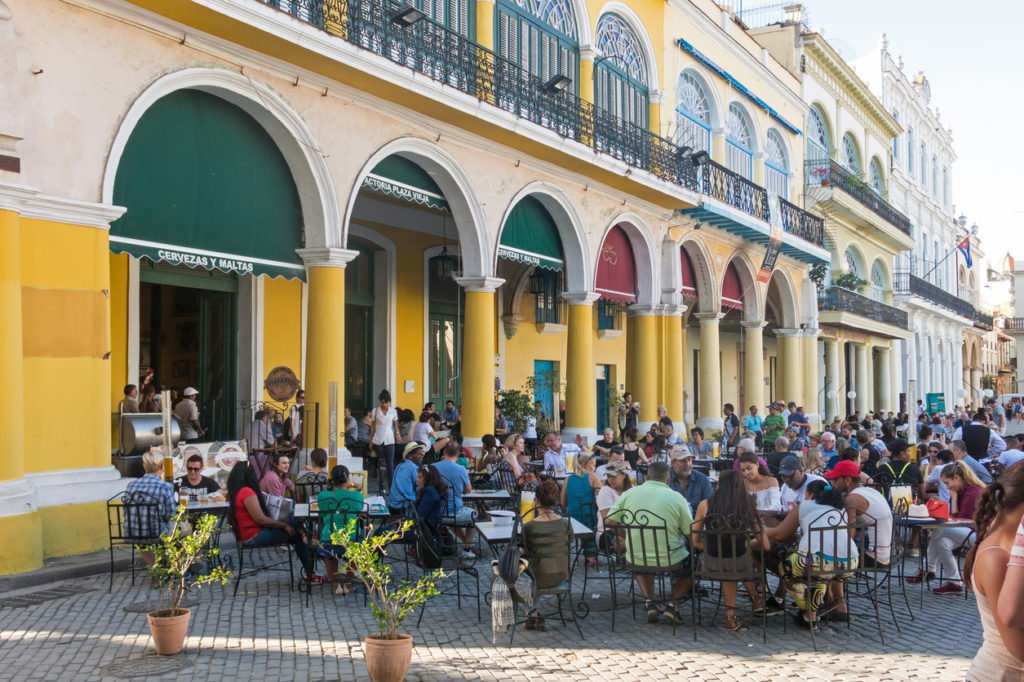 While you're here, also stop at the Museo de la Revolución, a beautiful example of neoclassical architecture, where you'll discover interesting things about Cuba, as well as life-sized wax sculptures of revolutionary heroes Che Guevera and Camilo Cienfuegos. This part of Old Havana is home to the Museo Nacional de Bellas Artes (Museum of Fine Arts), dedicated to international and Cuban art.
Vedado
Vedado is the cultural heart of Havana, an upscale neighborhood, where you'll discover middle- to upper-class houses, palatial hotels, businesses, contemporary art galleries, theater and music venues, as well as a plethora of restaurants, bars, and nightclubs. You can feel a certain North American vibe on the streets due to the 1950s buildings and glass-fronted stores contrasting with 19th-century mansions.
Easy to navigate through, Vedado's most remarkable destination is modern La Rampa, a surprisingly uniform section. From La Rampa, you can easily get to the classy Universidad de La Habana and Plaza de la Revolución, where you will be welcomed by huge monuments dedicated to Cuban heroes, such as Che Guevara and José Martí.
Centro Habana and Malecón
Centro Habana is nestled between Habana Vieja and Vedado. A no-frills quarter with its own character, Central Havana is a local area, mostly seen through a taxi window by tourists who are heading to the more touristy areas of the city. However, here too awaits a slice of Havana's history and charm, illustrated through 18th– and 19th-century buildings and an authentic way of living. Far from being as attractive as Old Havana and not included in as many restoration projects, Centro Habana is definitely not for the faint-hearted but a must-see if you want to discover all facets of Havana.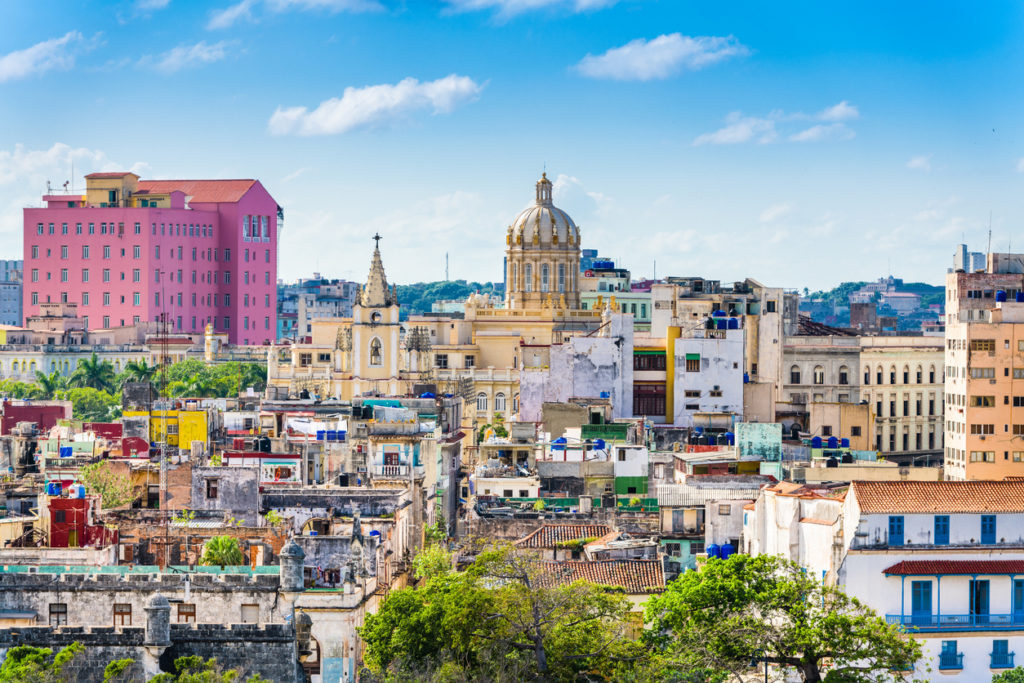 Malecón, the seafront promenade, adds a touch of splendor to the quarter, stretching for 8 kilometers along Central Havana, from Havana Harbor in Habana Vieja to Vedado. The promenade is starting to regain its bygone glory. It's crowded and noisy, with people talking politics, musicians playing on guitars, kids running around and screaming, and street vendors offering cons of fresh-roasted nuts. The young and old love Malecón which is more like an entertainment center than a promenade reserved for melancholic walks.
Take your time to visit Havana and never judge it by first impressions. Havana is so much more than meets the eye! It's a fascinating world where history is very much present and the present has already happened.
If you enjoyed this article you may also enjoy: https://www.purevacations.com/bologna-italy/