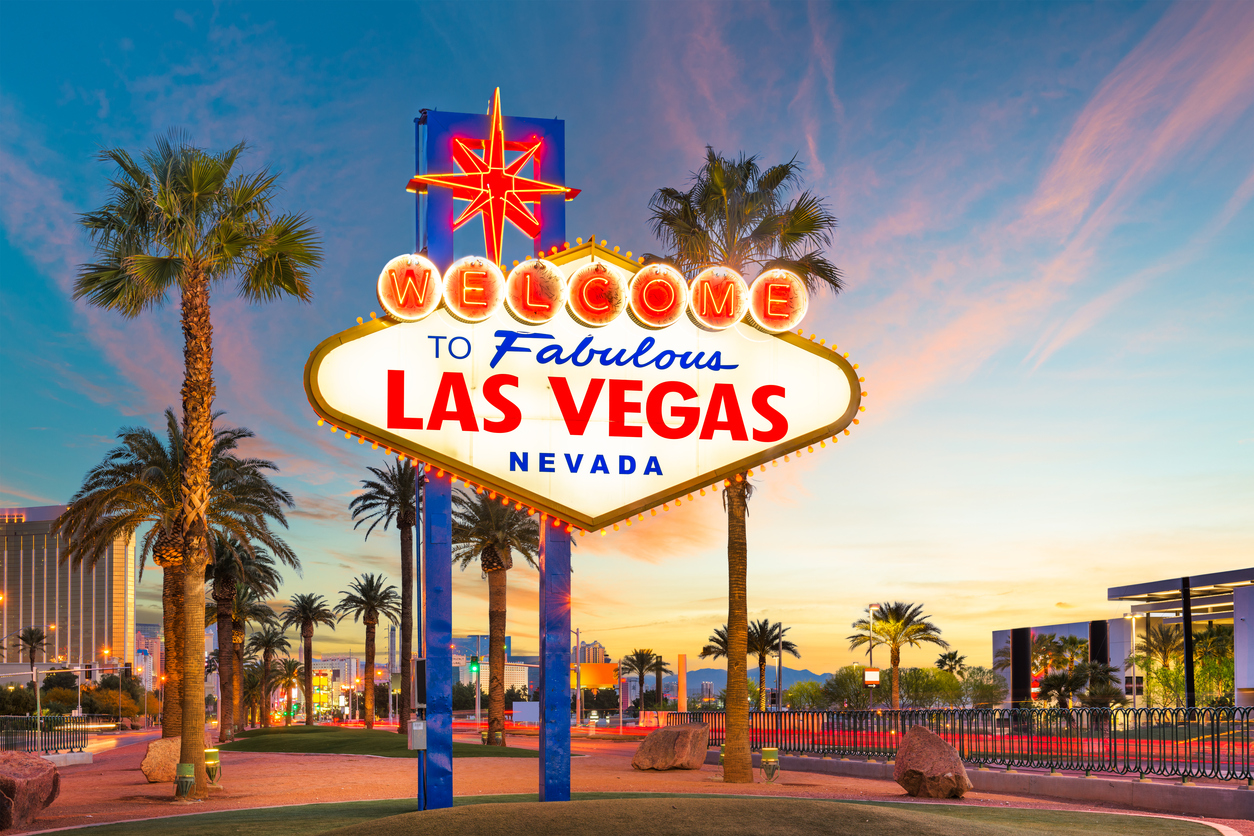 America's most decadent playground and the world's capital of gambling, Las Vegas can easily be considered the largest theme park in the world! A neon-lit mirage pulsing out of the sands of the Nevada desert, Las Vegas is more than a city! It's an escape from the real world, a universe of its own, where all that's extravagant, electric, and epic have found a home. It's enough to take a glimpse at the city's skyline dominated by the silhouettes of a Statue of Liberty and Eiffel Tower, and you will see why Las Vegas amazes, surprises and dazzles.
A center of decadence, excess, and glitzy entertainment, Las Vegas seems to have no shame or common sense. The best parties always take place in Las Vegas, a fantasy-island where everything is possible if you wish it hard enough or even just a little. However, the fabulous Sin City has come a long way since the 1930s, when gambling was first introduced here. The city is currently aiming for a more luxury feel, with elegant hotels, five-star spa experiences, high-end boutiques, and Michelin-starred restaurants conquering more ground and attracting a more select clientele.
Things to see in Las Vegas
Las Vegas's skyline is incredibly crowded, a frenzy of tall and quirky structures puncturing the clouds and hypnotizing the audience. Many of the attractions in Las Vegas await on the premises of its grandiose hotels, colossal structures that house small worlds within their walls.
Due to its magnificent fountain show, Bellagio is one of the most popular hotels in Las Vegas. Covering an area of no less than 10 acres, this oasis of relaxation and entertainment brings the European opulence into the desert. Home to 3,900 rooms and suites, botanical gardens, pools, and a 9,000-sq-m casino, Bellagio reinvents American decadence. People from all over the world come to Bellagio to admire its free fountain spectacles, as well as its fine art gallery and massive shopping mall.
The legendary Caesars Palace awaits on the famed Strip of Las Vegas, the city's pulsating heart and core of entertainment. The hotel is the epitome of Las Vegas luxury, set in a Roman setting and home to two casinos, the Colosseum, and an iconic stage for names like Celine Dion and Elton John. The collection of spectacular Las Vegas hotels also includes the amazing Mirage mostly known for its artificial volcano that erupts every 30 minutes and indoor tropical rainforest.
And just when you thought Las Vegas has no more aces up its sleeves, the Venetian Resort Hotel and Casino makes a surprise appearance and brings Italy into the crazy and exhilarating mix that is Las Vegas. The resort spears no effort in recreating Venice adorning the complex with colorful skies, Italian art, and plenty of water canals for the gondolas to carry visitors up and down. Behind a replica of the Doge's Palace awaits a gargantuan casino with 2,200 slot machines and 120 table games.
Things to do in Las Vegas
Gambling reigns supreme in Las Vegas and it feels like it is an imperative thing to do when you're here. However, if blackjack and all the other casino temptations aren't exactly your idea of fun, there are plenty of other activities in Las Vegas to choose from that don't involve any financial risk or disappointment.
Las Vegas shocks the audience with the Stratosphere Tower, the tallest freestanding observation tower in the country (350 m). And if the indoor and outdoor observation decks don't seem that impressive, the 10-second decelerator descent to the ground level via a vertical zip wire will certainly blow your mind. The tower is a favorite destination for adrenaline junkies due to its cool thrill rides that defy gravity and test limits.
The Big Apple Coaster at New York-New York Hotel and Casino adds a new challenge to your Las Vegas itinerary inviting you to face sudden twists and turns while admiring a replica of Manhattan and a 150-foot Statue of Liberty.
Visit the vintage Las Vegas walking along Freemont Street, a boulevard lined with eight casinos and countless restaurants and bars ready to offer the "Old Las Vegas"-style entertainment. Expect to encounter showgirls, strip clubs, traditional gambling, and live bands. However, as soon as you see the mammoth light and sound show canopy that stretches for five blocks, as well as the SlotZilla zip line flying above or below the canopy, you'll remember that you're in the city where the impossible is possible and everything just has to be bigger and faster.
Tired of all the glitz and neon lights? Take a break and head to the desert. Hike in the Red Rock Canyon or explore the Springs Preserve. The latter covers an area of 45 hectares and houses habitats and archaeological sites that will steal you from the sweaty embrace of the overwhelming Las Vegas and take you back into the calming arms of nature.
Want to enjoy a thrilling adventure that doesn't involve watching the roulette going round and round? Jump out of a plane to admire Las Vegas and the surroundings from above. A skydiving adventure is one of the most popular things to do in Las Vegas, an exhilarating experience that will reward you with fabulous views of the Hoover Dam, Colorado River, Lake Mead, and Las Vegas strip.Although it is said that Macau is now the number one destination for gambling, Las Vegas is and always will be the capital of pure, extravagant, and limitless entertainment. Always dazzling with its sheer spunk, thrills, and exuberance, always subduing with its glamorous experiences and limitless vanity! After all, how many cities have brought ancient Egypt, medieval England and modern Venice, Paris and New York into the desert?! None!