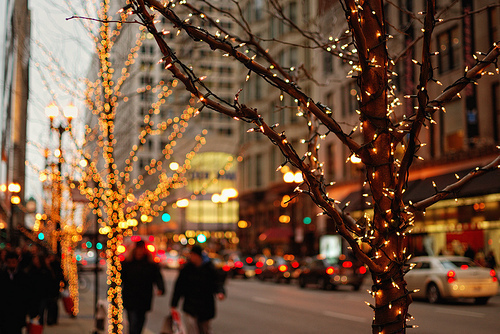 Some people want to travel to Lapland for Christmas, to meet Santa Claus, while others prefer to relax on an exotic beach, to spite the ones in Lapland. However, not me! I always wanted to go to the bustling, crowded, loud, colorful and always awake New York City during the holiday season.
Yes, I know snow storms are attracted to New York as much as I am, and yes, tourist crowds invade the city just like Barbarian tribes attacked peaceful lands, but I had made up my mind. Last Christmas, I gave my heart to New York City. And oh, how many wonderful things I received in return!
The most wonderful time of the year
Christmas in New York is indeed the most wonderful time of the year! The city is under the magic of lights and Christmas decorations, the giant Christmas tree in Rockefeller Plaza stands proud and reminds everyone that December is not like any other month in New York, and store windows along Fifth Avenue are adorned with the most wonderful Christmas decorations you will ever see. I was overwhelmed with the joy that took over the city, and the endless "awww" and "oooh" of the crowds, who enjoyed the same privilege as I: to be a resident of the New York winter wonderland.
It is indeed the merriest season of all, a time when carolers liven up the atmosphere, and Santa Clauses take over the city. Of course, thanks to the Miracle on 34th Street, everybody knows now that the real Santa lives at Macy's. And, talking about Macy's, this superman of department stores in New York, you definitely need to visit its outstanding Santaland. However, it's best to not go there on weekends or at mid-day, because crowds will eat you up, if you try to get on Santa's lap. Wake up early and come before the store opens, so before 9 am, or after 8 pm (it closes at 9 pm). And yes, Santa's beard is real!
Do try all the cliché activities…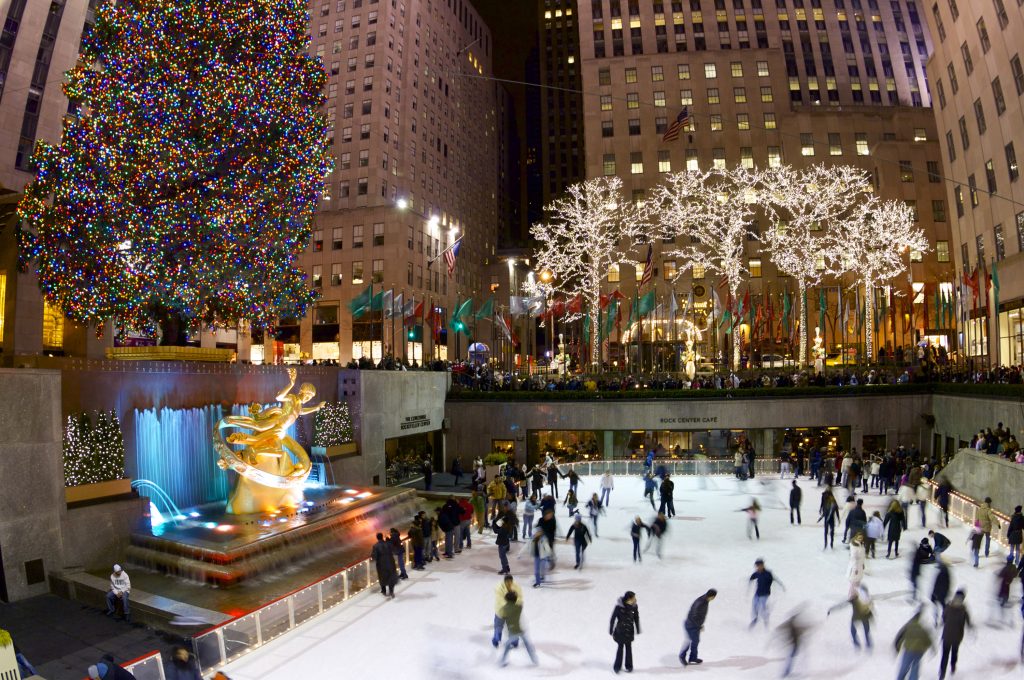 After all, these clichés made Christmas in New York what it is now and, just so you know, they're not clichés, they're Christmas traditions. So, do spend a few hours at Rockefeller Center Plaza, because all Christmas road lead there, and take as many photos as you want. However, don't fixate too much on skating on the skate ring there – it's quite tiny and expensive. But don't be sad! You can skate at will at the Wollman Rink, in Central Park, while admiring imposing skyscrapers.
Attend the Radio City Christmas Spectacular, because there's a reason why this family-friendly show sells out every year! The Spectacular is held at Radio City Music Hall, the largest indoor theater in the world, so here's one more reason to buy your tickets for the show (ahead!). And don't miss The Nutcracker, a dazzling performance offered by the New York City Ballet at the Lincoln Center NYC. It's a Christmas classical and, even though if you know how the story ends, you just have to see this version too!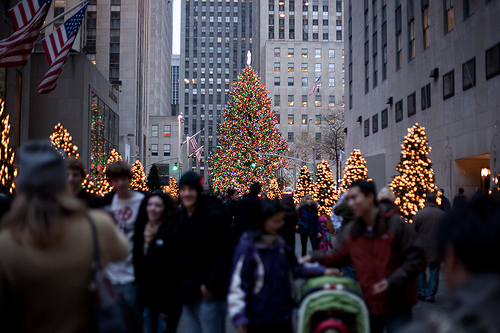 No New York City tour is complete without a stop at the Grand Central Station which, during Christmas season, displays a superb laser light show on its Sky Ceiling. You're absolutely right that everybody will want to see this show, especially since it's free, but sometimes you shouldn't fight the current. It can take you to wonderful places!
Do visit the most famous toy store in New York, FAO Schwarz, not only to buy toys for the little ones, but also to tap your toes on the huge floor piano keyboard that delights both kids and grown-ups. However, try to avoid the weekends, because the lines are disarming. If you have kids, don't forget about the Toys'R'Us in Times Square because they have, of course, many toys, but also a beautiful indoor Ferris wheel. I don't have kids, but that didn't stop me from going there.
and experience the non-tourist side of a New York Christmas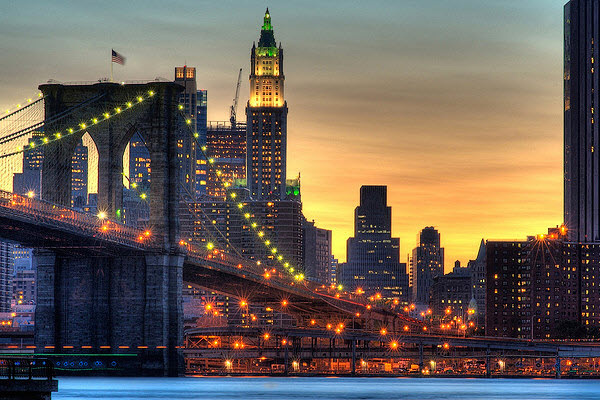 Be open to everything that New York has to offer during Christmas, and this means you should find out the city's best kept secrets too. For example, visit Brooklyn and hop on a ride on Jane's Carousel, a beautiful merry-go-round that takes you back to the way kids had fun back in 1922 – you're going to ride old-fashioned horses while admiring a breathtaking skyline, dressed in snow. Try the delicious hot chocolate at Jacques Torres Chocolate, and then head to Prospect Park (yes, there are other parks in New York City besides Central Park) where you can do some sledding.
Admire the beautifully decorated houses on the 80th to 86th streets in Dyker Heights, and then head to Bronx to check out the Holiday Train Show at the Botanical Garden. Before returning to Manhattan and its frenzy, stop for a while in the "real Little Italy" of Bronx, and taste a delicious, as Italian as can be pizza, at Giovanni's or Mario's.
And this is just a glimpse into the world of New York during Christmas time. So, who needs Lapland when you have Macy's, and exotic beaches when you have Central Park? There's no better place to enjoy Christmas than New York, where people for all over the world gather to celebrate the same Christmas traditions, regardless of their differences.