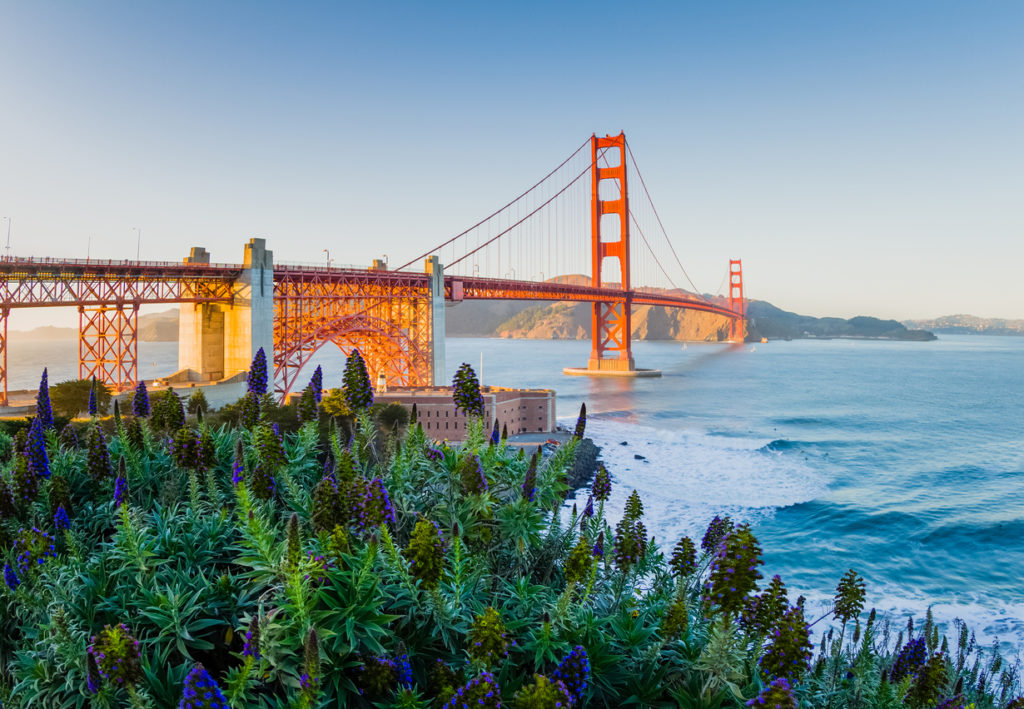 A city of pioneers and artists, techie whizz-kids and leftie activists, San Francisco is a destination like no other in the world. A seaside metropolis situated between the Pacific Ocean and Sierra Nevada Mountains bordered by forests and the California desert, the City by the Bay is the land of innovation, cultural acceptance, extraordinary landscapes, Victorian architecture, and healthy living. When you explore San Francisco, you discover an open-minded metropolis ready to narrate tales from back in the day and pamper you with an abundance of cheese and seafood.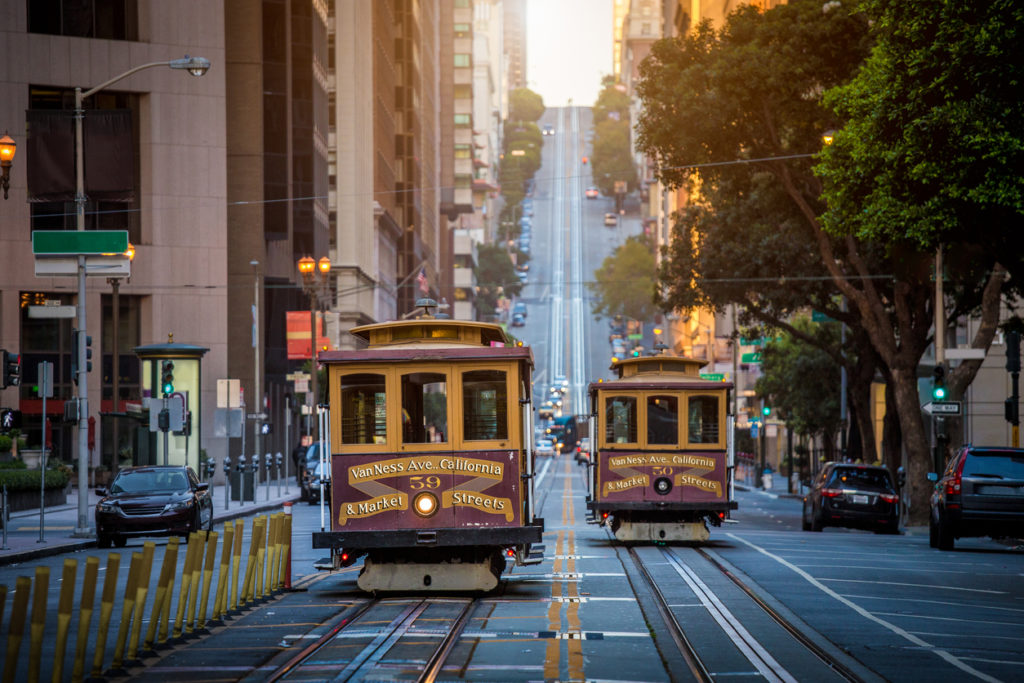 Visit the classical sights and ride the cable cars
Everything starts and ends with the Golden Gate Bridge, so why not start your journey of exploration with a stop and stare at the iconic sight. The bridge connects San Francisco to Marin County, and while you may expect it to be golden, it is actually rusty orange. Nevertheless, it is a magnificent presence that dominates the horizon. For the best views of the bridge, head to Fort Point, Visa Point, or Marshall Beach.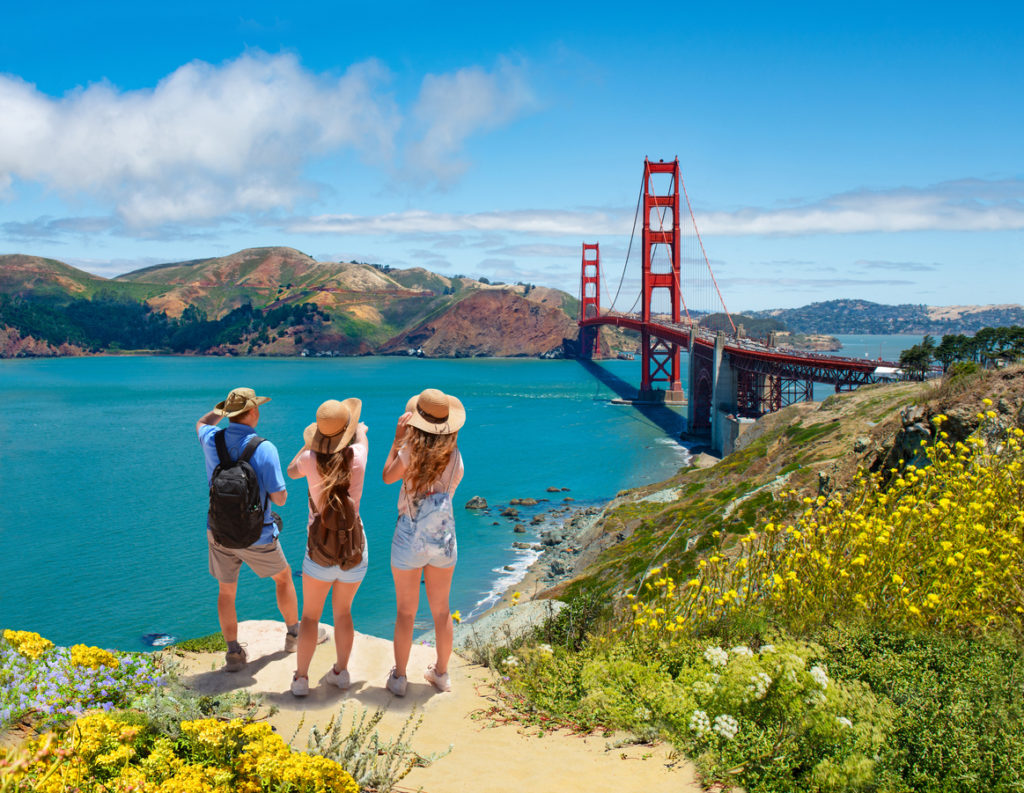 It may be touristy and crowded, but the Fisherman's Wharf and Pier 39 are not to be missed. Yes, you'll find an abundance of shops and tacky souvenirs, but you'll also find 500 sea lions sunbathing on the pontoons and an extravaganza of restaurants. We think a trip there is certainly worth enduring the hustle and bustle that comes with the Fisherman's Wharf fame.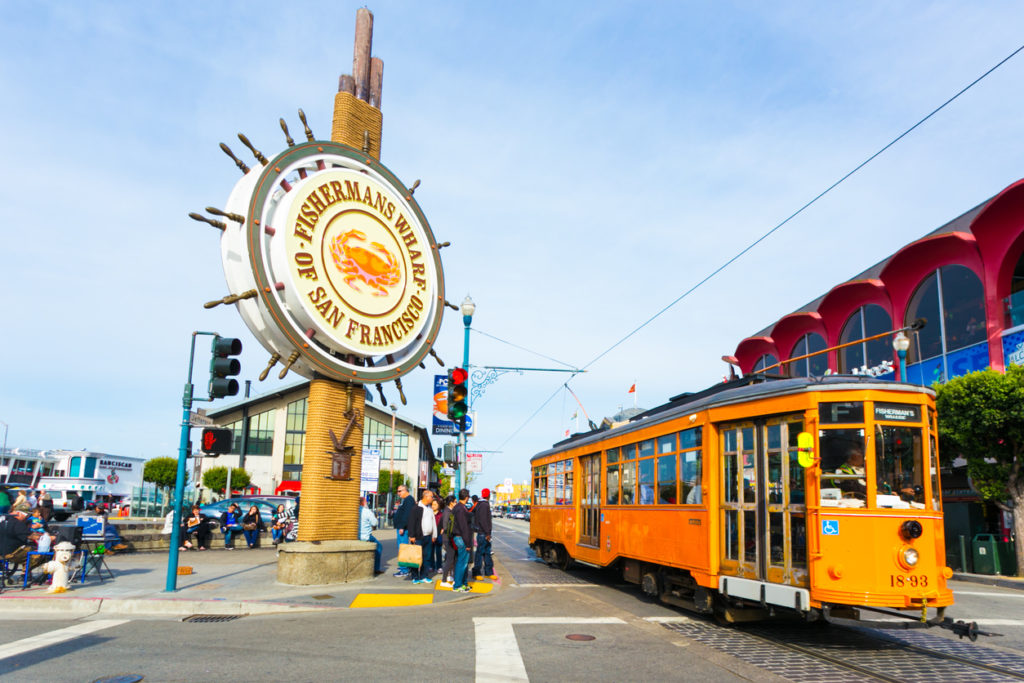 There's no visiting San Francisco without enjoying a ride or ten on its emblematic cable cars. Carrying passengers since 1873 when they have replaced the horse-drawn streetcars, San Francisco's cable cars are an enjoyable way to visit the city. Choose a ride on the Powell-Hyde and Powell-Mason lines to get from Powell Street and Market Street to the Fisherman's Warf and Union Square.
Built in 1933, the Coit Tower is perched atop Telegraph Hill and is a must-see if you want to take in fabulous views of San Francisco. It is 55-meter tall and boasts 25 beautiful murals painted in 1934 by local artists who illustrated life during the Depression.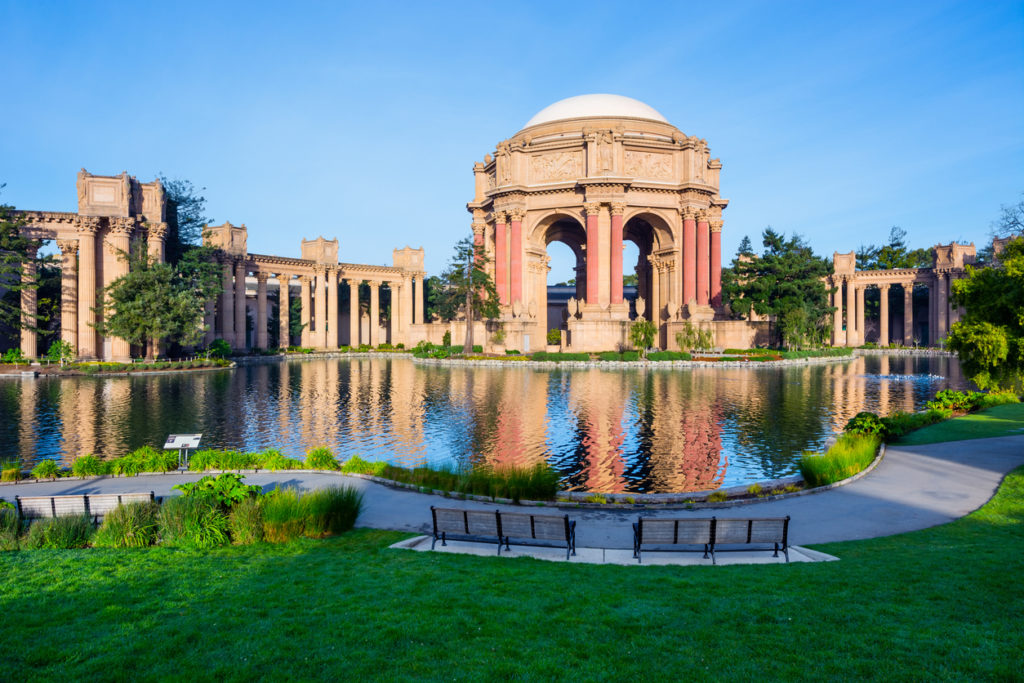 Discover the neighborhoods and admire the architecture
Renowned for the "Painted Ladies" or "Seven Sisters" residing in Alamo Square, San Francisco boasts beautiful examples of Victorian architecture. The colorfully painted Victorian houses await the admirers just west of Hayes Valley, at 710-720 Steiner Street. Side-by-side and quite similar, they make for the perfect postcard. While the houses are privately owned and can't be visited, you can certainly take your time and admire them from outside.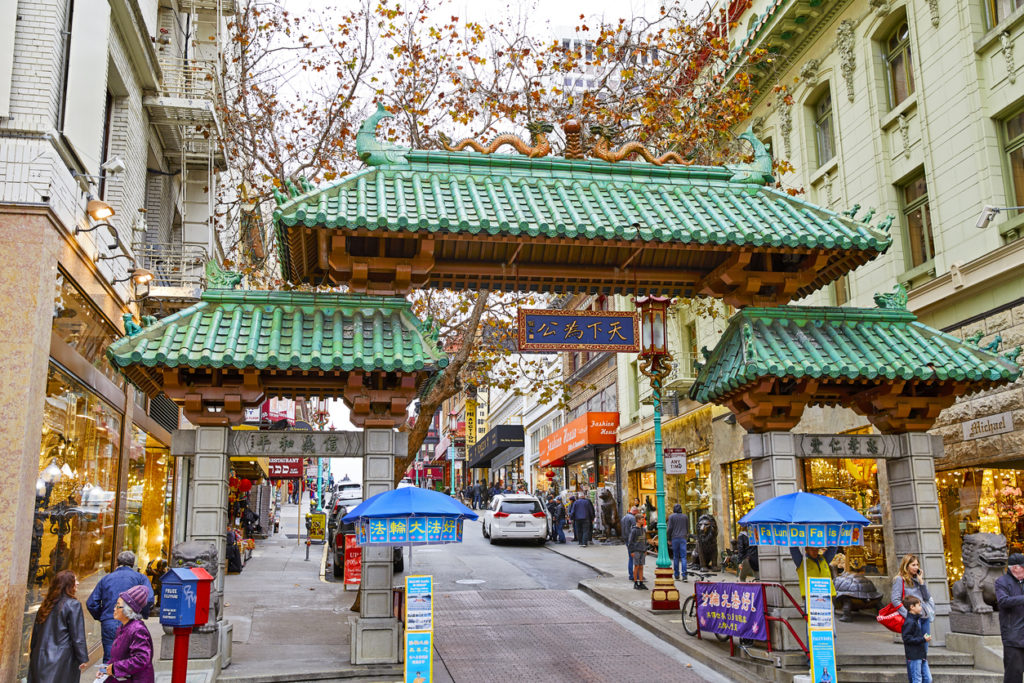 One of the most famous neighborhoods in San Francisco is the bustling Chinatown. It houses the oldest and largest Chinese community outside of Asia and welcomes visitors with numerous restaurants and parks, as well as grandiose festivities like the ones that celebrate New Year and the Autumn Moon Festival.
Take your time and explore the Mission, a district where Central America's immigrants and bohemian artists celebrate the city's Spanish origins and invite creativity into their lives. A hub of diversity, the Mission was once linked to Mission Dolores, San Francisco's oldest building that dates back to 1791. Nowadays, the district is a great place to spend a night out or simply enjoy the fabulous views of the city from Dolores Park.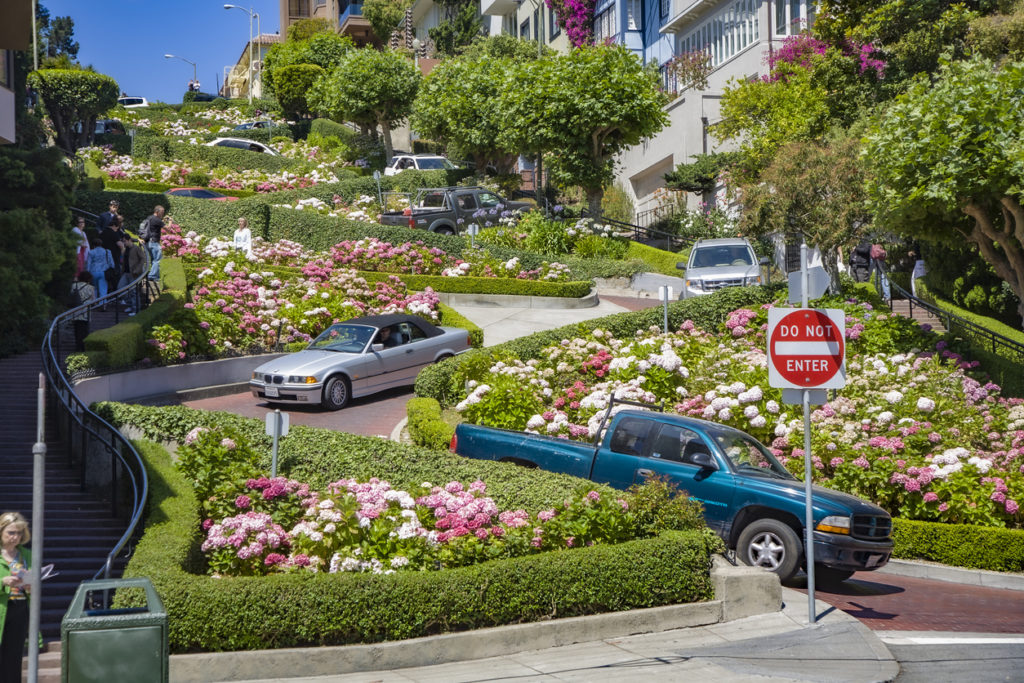 Don't leave San Francisco without admiring Lombard Street, the world's windiest street. A superb attraction framed by gardens and flowers, the street has eight hairpin turns built in the 1920s when the people of San Francisco first started to drive automobiles.
Enjoy a walk in the park and try the local cuisine
San Francisco has plenty of lovely parks to keep you active and entertained. The Golden Gate Park has 412 hectares of meadows, gardens, and lakes. Moreover, here awaits the tallest artificial waterfall in the West. The park offers sublime sunset views over Ocean Beach and houses the Fine Arts Museum of San Francisco.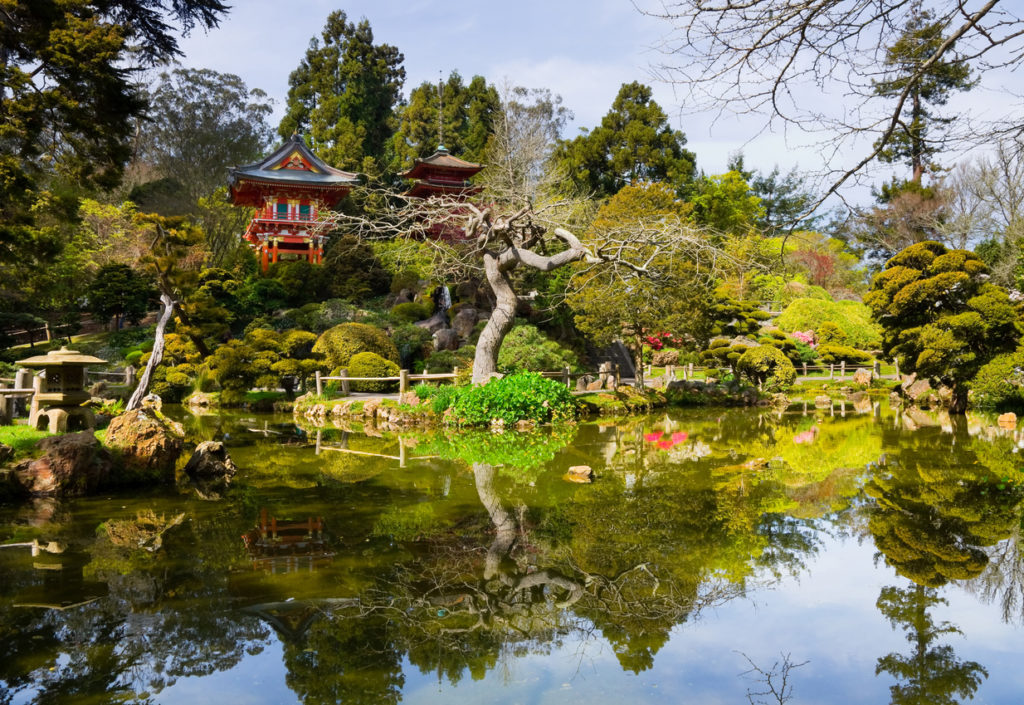 Crissy Field is situated near the Golden Gate Bridge. The park has a beach and several restaurants and provides plenty of green space for relaxation and daydreaming. You'll get to enjoy gorgeous views of the harbor, as well as see locals fishing and watching life go by. If you want to admire giant redwood trees, find a way to get to Muir Woods situated 17 miles outside of San Francisco. While these aren't the gargantuan sequoias you can see at Sequoia National Park, if you're on a schedule but want to see redwoods, this is as good as it gets.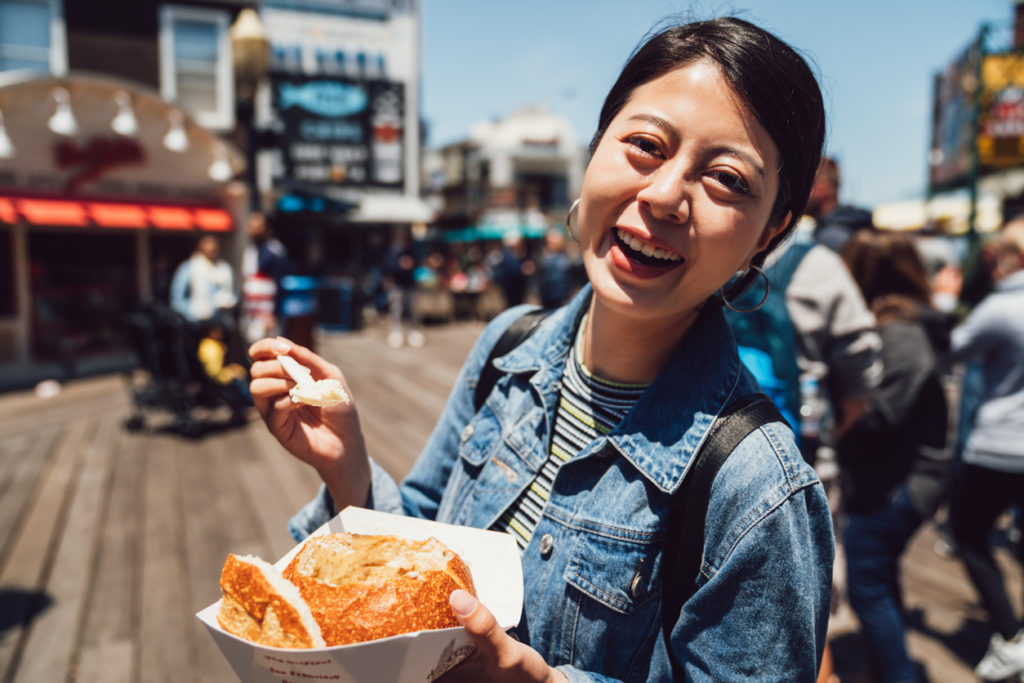 Everybody knows that California cuisine was born in the Bay Area, so get ready for a frenzy of flavors and textures. Seafood plucked straight from the Pacific, cheese made at the nearby farms, and freshly grown produce, all combine to create the mouthwatering menu of San Francisco. Eat at ethnic eateries, book a table at fancy restaurants, or simply indulge in street food! You'll get to taste the city's flavors. The local cuisine gravitates around sustainable food practices, and people take food seriously. The variety can be overwhelming, but set your priorities straight and make sure you try the seafood, roast beef sandwiches, dim sum, and mission burrito.