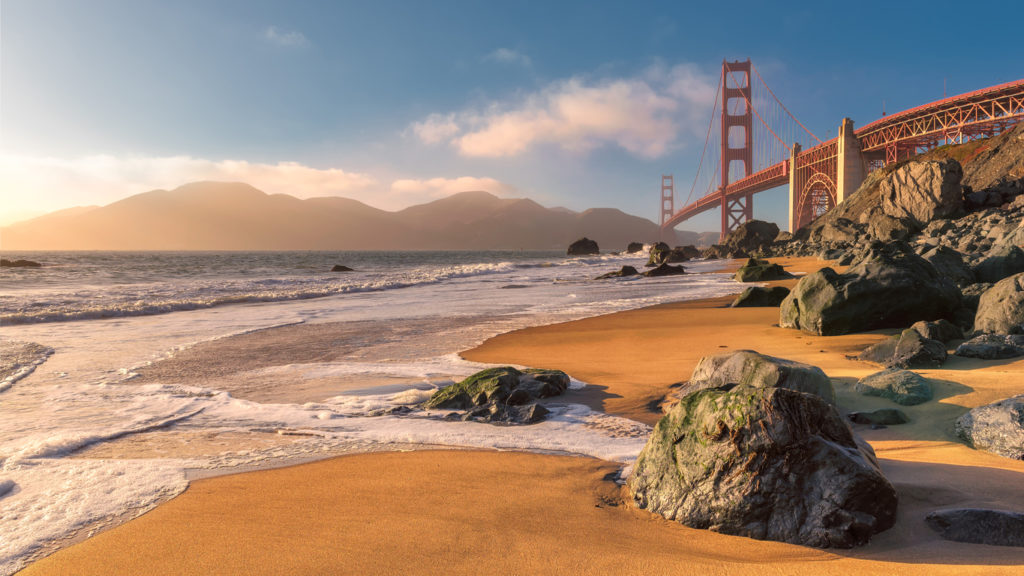 When the Spanish missionaries arrived in California in the 1700s, they thought the land was the Garden of Eden. And this isn't at all impossible to believe! Boasting 800 miles of coastline, gorgeous beaches, and an impressive variety of landscapes, California creates an idyllic setting for living carefree under its generous sun. The Golden State seems to be designed as an oasis of serenity for the wild hearts and free spirits.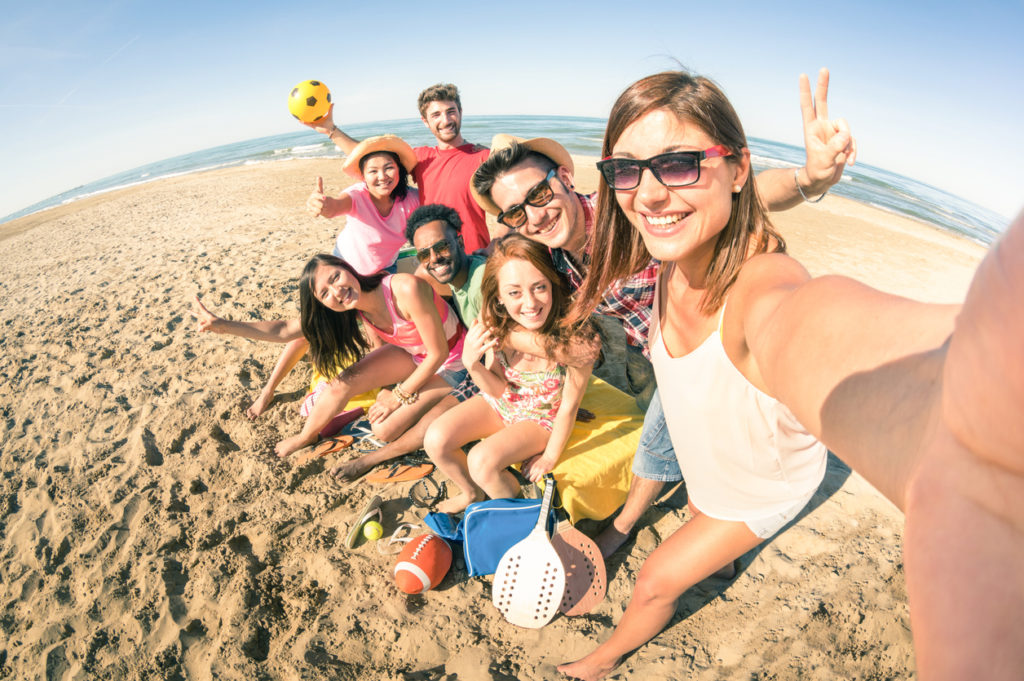 Some may come to California to conquer Hollywood, but most are here for the beaches. Whether they want to spend their hours on crowded and hip beaches or they want to hide on a secluded cliffside ribbon of sand, California always fulfills their wishes. So pack your towel, flip flops, and sunscreen, and get ready to enjoy some of the best Californian beaches: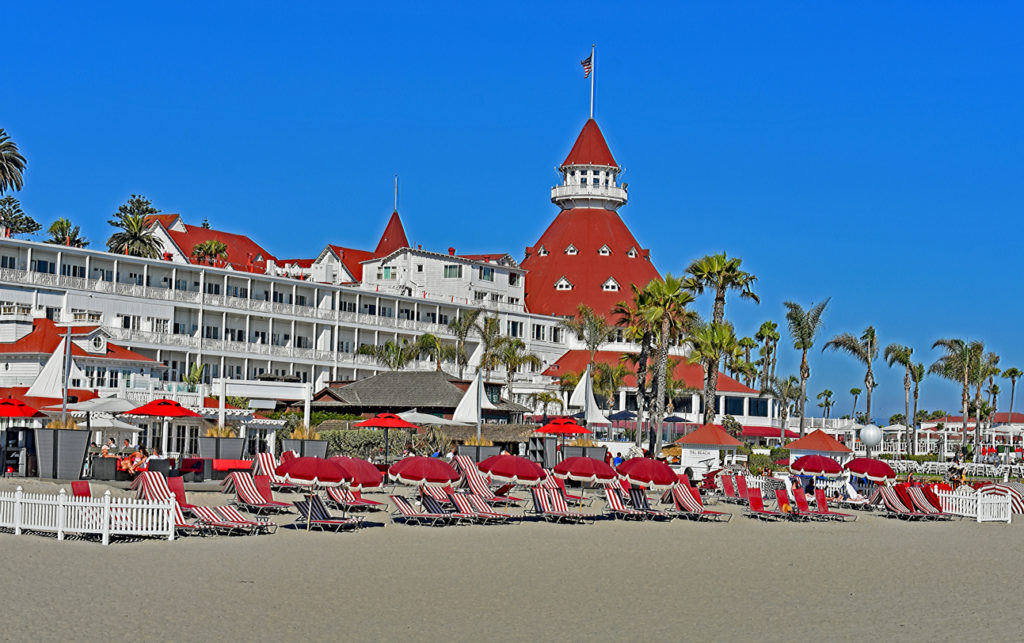 Coronado Beach
A popular San Diego beach, Coronado Beach area is a great destination for everybody. And we mean everybody! Couples, families, kids, and even dogs are always having a great time on this wide stretch of silvered beach with calm waters. The beach runs almost two miles along Ocean Boulevard, just 10 miles from the Mexican border, and offers access to free parking and all the other necessary facilities to enjoy great days in the sun. The town is home to the famous Hotel del Coronado, a superb Victorian building adorned with a red roof that often makes an appearance in Hollywood movies.
Huntington Beach
Great for surfing but loved by sun worshipers, hikers, and campers too, Huntington Beach stretches along 3.5 miles, covers an area of 121 acres, and features one of the prettiest piers in the country. Also known as "Surf City USA" and home of the International Surfing Museum and the US Open of Surfing, Huntington Beach is a paradise for surfers. Nevertheless, the beach is a destination for sunbathers of all ages. Whether they're surfing, playing volleyball, rollerblading, running with their dogs on the dog-friendly beach area, admiring surfers from a perch along the 1,850-foot-long pier or simply walking on "The Strand", the beach's paved boardwalk, beach lovers are always happy with their options as long as the sun is shining.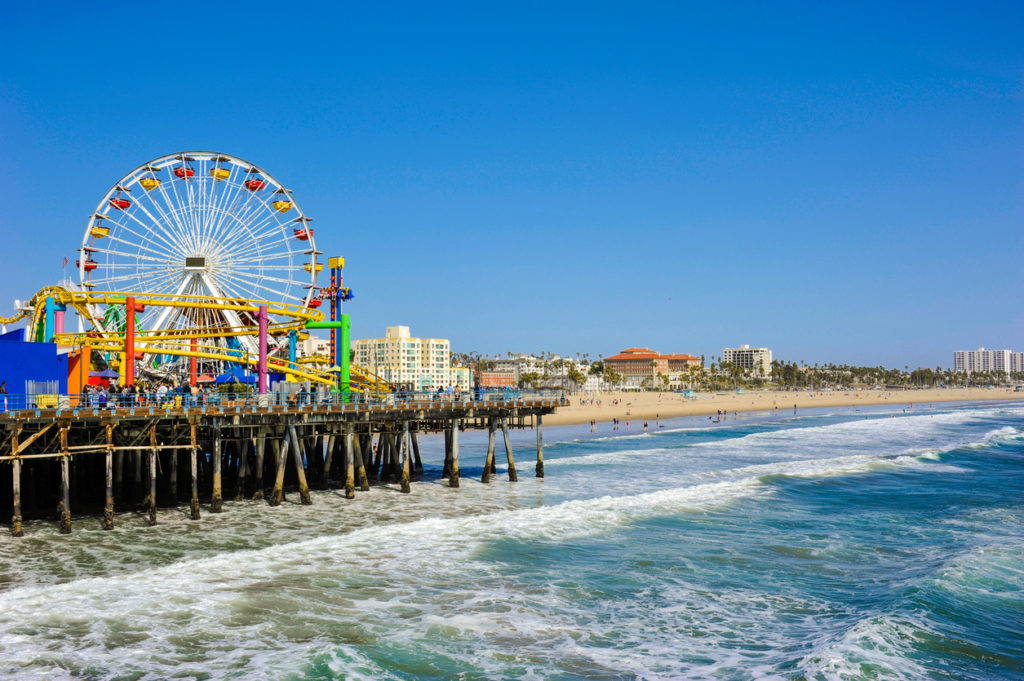 Santa Monica Beach
Stretching along more than three miles of powdery sand and boasting great surfing spots, Santa Monica Beach is a legend among Californian beaches. Known for its famous 1,600-foot pier and home to the Pacific Park amusement park, the Looff Hippodrome Carousel, and the Santa Monica Pier Aquarium, this beach keeps visitors of all ages entertained and active. Muscle Beach is a great destination for fitness fans that want to show off their muscles in an outdoor gym, while sunbathers can enjoy relaxing hours in the sun or take to the water. You'll also find a boardwalk, biking and walking paths, as well as several restaurants and food stalls. The sunsets are phenomenal here as are the views of the Santa Monica Mountains.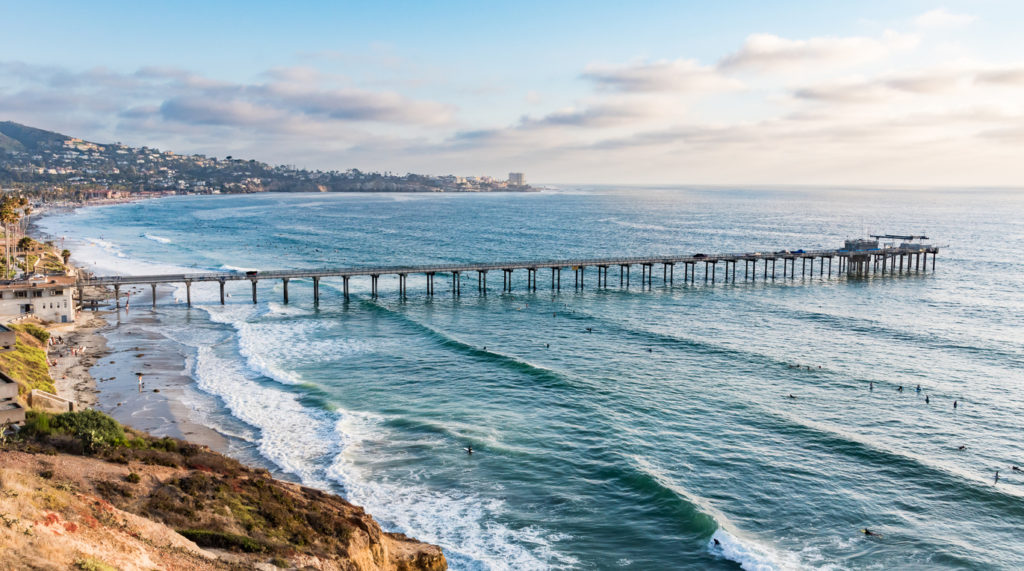 La Jolla Shores
San Diego has many spectacular beaches and La Jolla Shores is definitely one of them. A popular spot that can be crowded at times, this beach is perfect not only for lounging in the sun on its soft sand, but also for enjoying various water sports, like kayaking, stand-up paddleboarding, surfing, diving, and sailing. Situated in a hilly neighborhood in San Diego, this strip of soft sand is nestled between sandstone cliffs shaped by talented waves.
If you're searching for a quiet ribbon of sand, head north to the Scripps Pier. However, if you want to enjoy the sun in all your splendor, you can always choose to spend the day on the clothing-optional beach area known as South Black's Beach.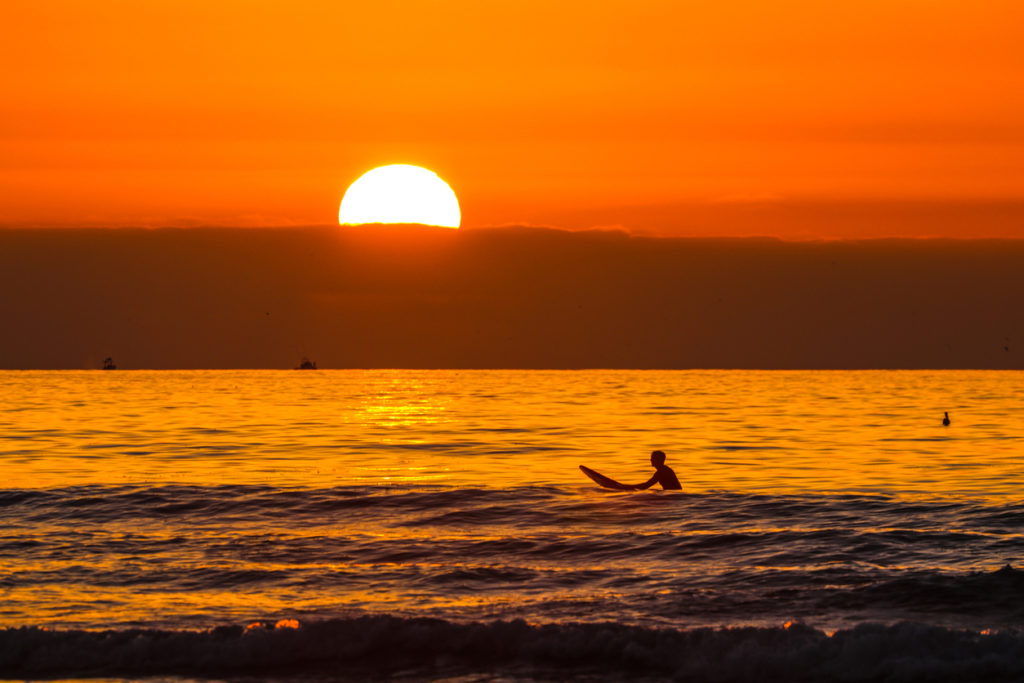 La Jolla attracts many famous longboard surfers such as Joel Tudor and others who you will often see cruising along the glass lines of the wave while you sit on the beach. Pure Vacations editor has often surfed himself at La Jolla and it is one of his favourite beach communities in California.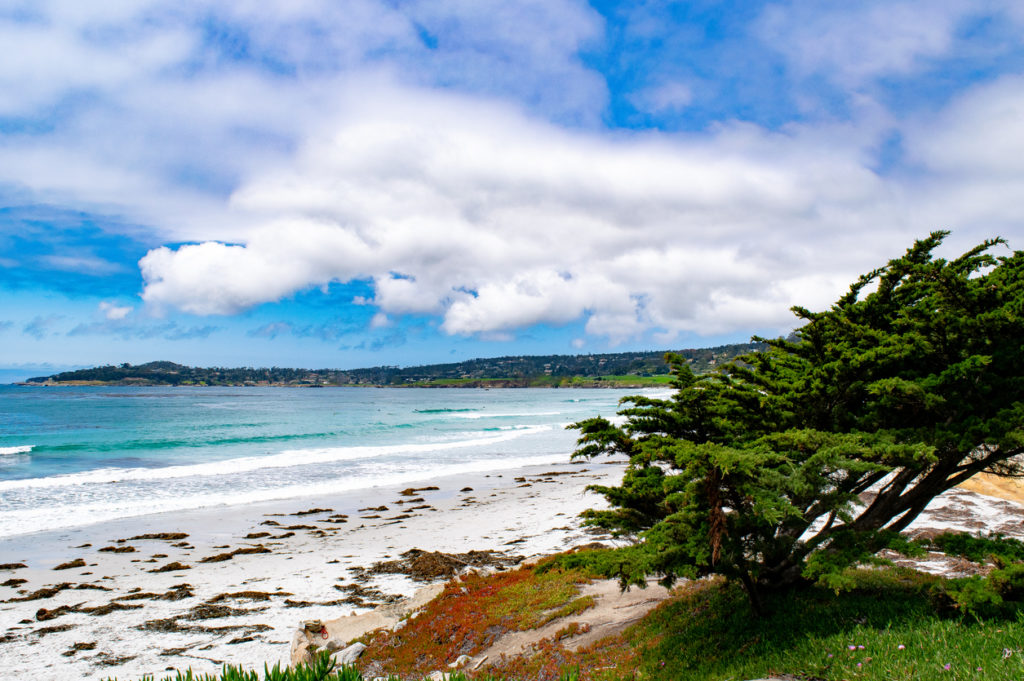 Carmel Beach
Set in a postcard-perfect seaside village, Carmel Beach is a splendid crescent-shaped stretch of soft, fluffy white sand lined with cypresses that creates the perfect setting to watch surreal sunsets. There's plenty of space to spread out on, and you'll even find a beach volleyball and several fire pits in the south end for nights spent under the stars. An iconic Californian beach, Carmel Beach is a great spot for weddings due to its lovely views and serene atmosphere. If you're up for some hiking, follow the Scenic Bluff Path, a lovely gravel trail that will lead you through cypress trees and beautiful gardens to Carmel Point, where you can admire superb views of the craggy coastline. Surfers have their share of fun too, as do pet owners because dogs are allowed off leash on the beach.
If you enjoyed this article you might also enjoy: https://www.purevacations.com/escape-beaches-oahu/