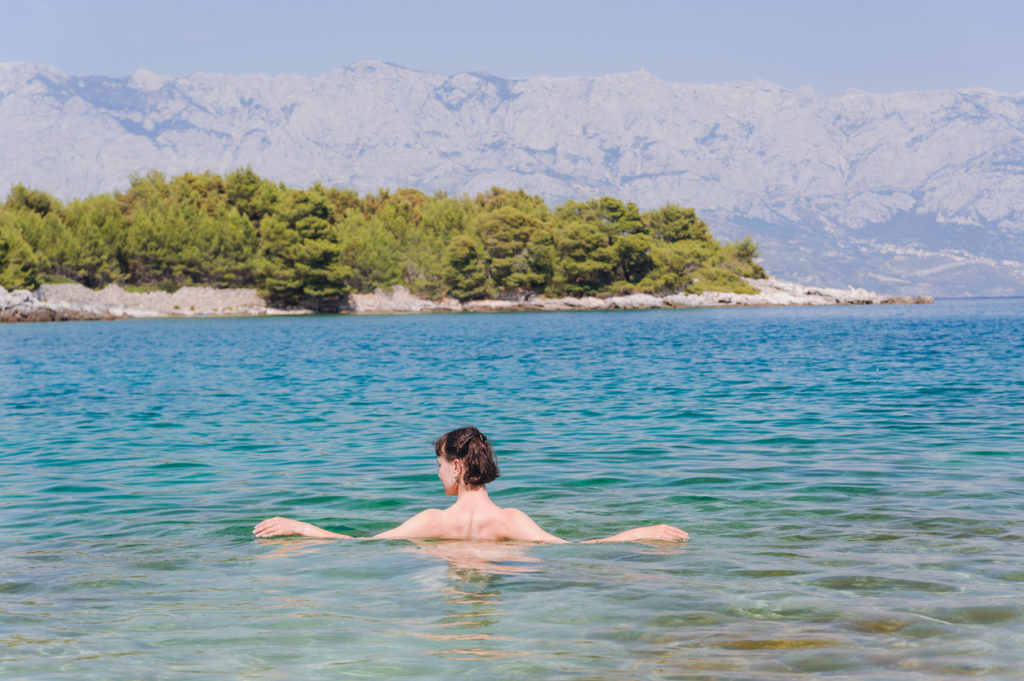 The Dutch and Germans already know all about the nudist beaches of Croatia. They have been baring it all on the Croatian beaches for decades now and are not planning to stop any time soon. And why would they? Croatia is a paradise for travelers who love naturist beaches. With more than 30 official naturist campsites and tourist villages, this is the country to visit if you want to enjoy the sun in all your splendor.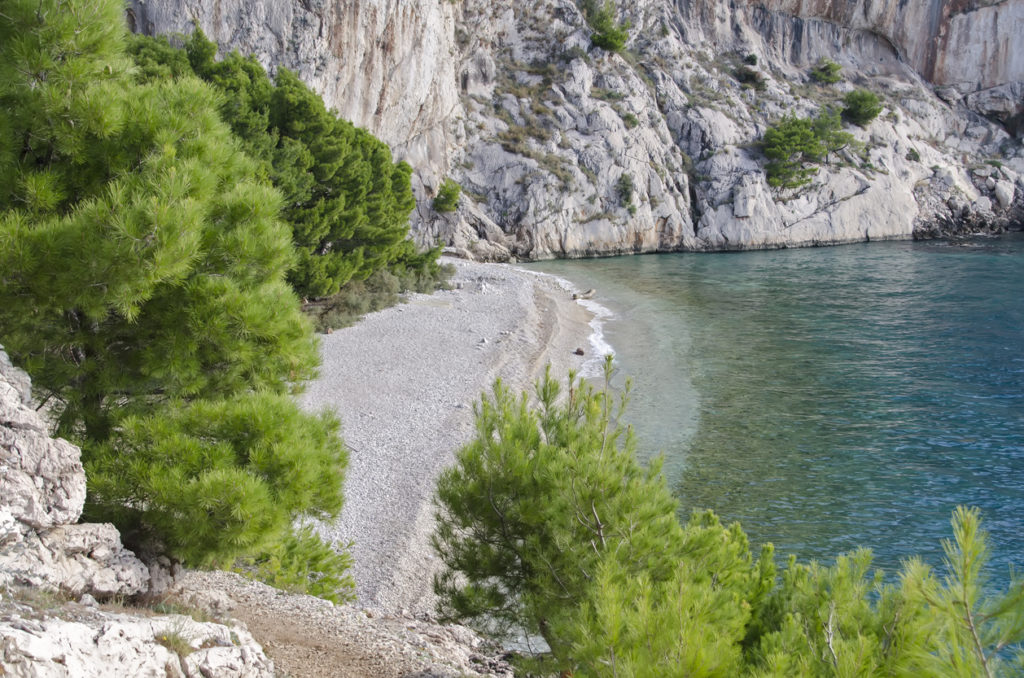 You have the official naturist beaches with official signs like "FKK" (Freikorperkultur – which is German for Free Body Culture), but you also have the free beaches, unofficial ribbons of sand where clothing is optional, and everyone knows what to expect. For the shyest of naturists, there are the wild beaches where you can either keep your bathing suit on or go all-in with no textiles whatsoever. No one will judge!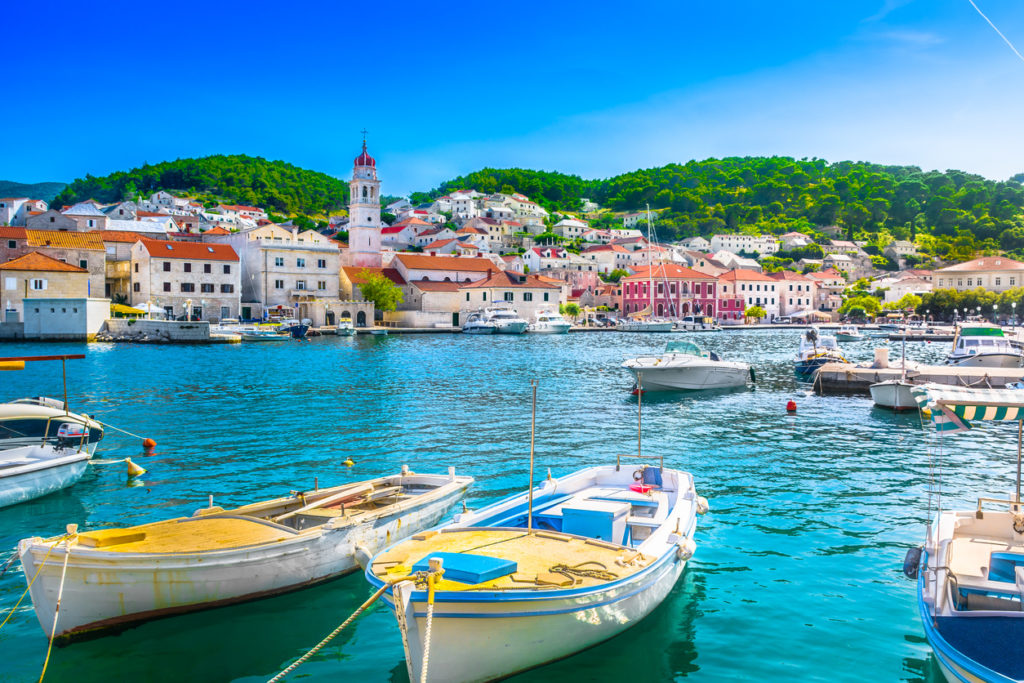 Brac Island
On the southern side of Brac Island, you'll find the pretty village of Bol. There awaits the superb Zlatni Rat beach, also known as the Golden Horn. While this is not a naturist beach, with it being so worldwide famous and all, nearby you'll discover lovely coves and bays, some sandy and some with pebbled beaches that gladly welcome the Free Body Culture fans. Paklina FKK is one of them! You'll find it at the western end of the Golden Horn, a pebbled corner of paradise perfect for the Adams and Eves of the world. If you're looking for one of the most popular naturist beaches on the island, look no further than Šolta beach.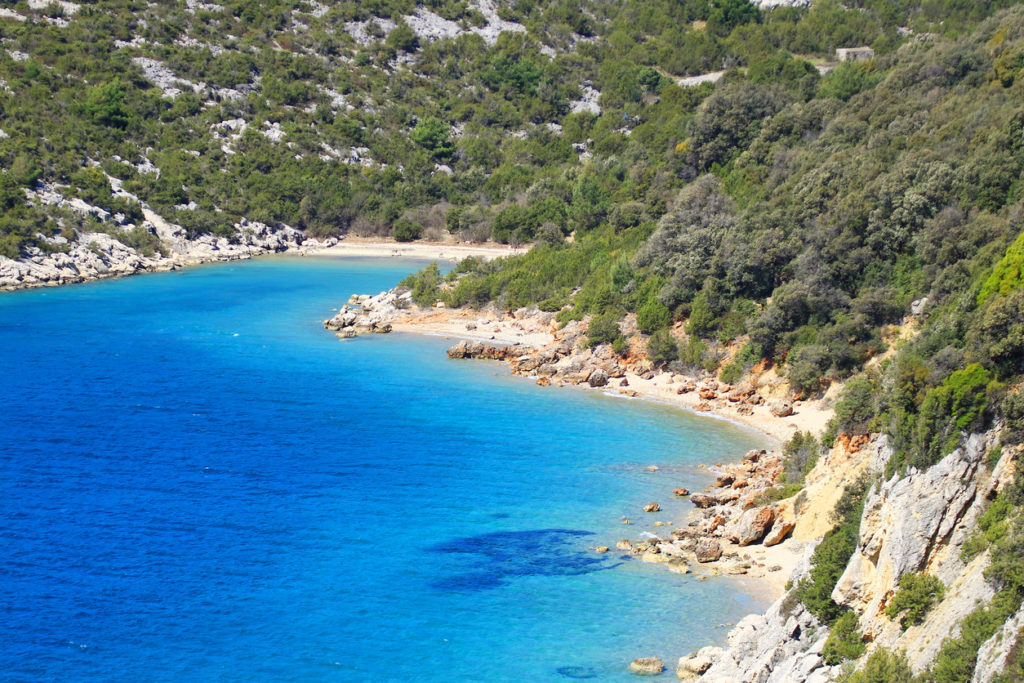 Rab Island
Rab Island is home to the (in)famous beach where Edward VIII himself skinny-dipped back in the day. Many things have happened since then, but the Kandalora beach or the "English beach", as it's affectionately called, has traveled through history as a naturist beach. And it will probably keep the same path for centuries to come! The 1.5 km nude beach impresses with its collection of rocks and crystalline water and welcomes nudists with two restaurants, deck chairs for rent, sports facilities, as well as showers and toilets. If you've had enough of pebbled beaches, the sandy beach of Ciganka ("gypsy woman") awaits on the northern tip of the island. It is the most popular naturist beach on Rab Island, so expect to find a crowd.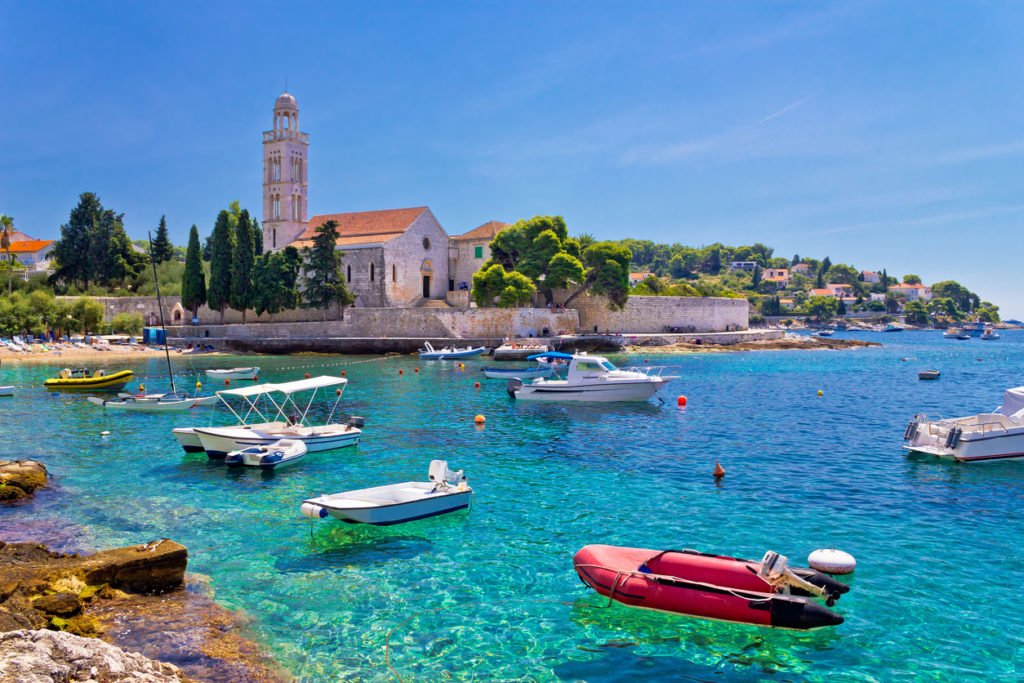 Hvar
The Hvar Riviera abounds in naturist beaches. However, the ones that stand out from the crowd are the naturist beaches situated on the Pakleni islands. You have Jerolim beach right opposite Hvar town, Stipanska on the island of Marinkovac, and Mlin beach just a stone's throw away from Stipanska. Palmižana shouldn't be missed if you love sandy beaches tucked away in secret coves. Nudism has a tradition in these parts of Croatia, so you can freely cast your clothes away. On the south shore of Hvar island, you'll find Zavala beach and its hidden coves that seem to have been created especially for skinny dipping.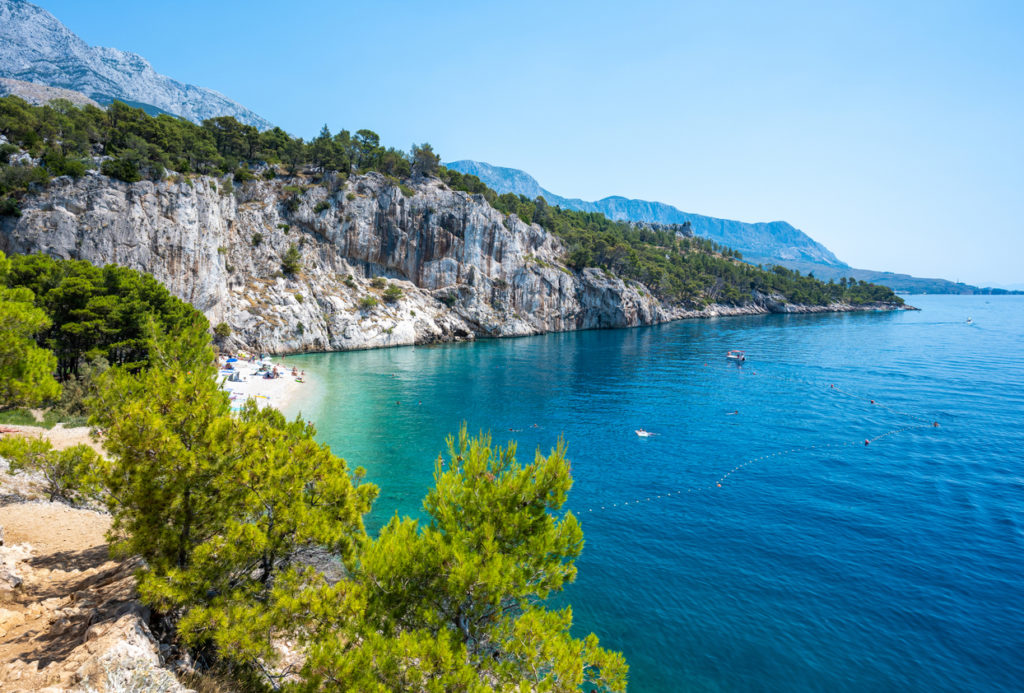 Makarska
Just east of Makarska awaits one of the most beautiful naturist beaches in Croatia. Hidden in a pebbled bay and guarded by cliffs, Nugal beach reveals itself after a 40-minute picturesque walk along the coast. Even though it is only 100 meters long, the views and atmosphere are worth the effort. It is one of the most beautiful beaches in the country, a pebbled haven blessed with crystal clear water and positive vibes.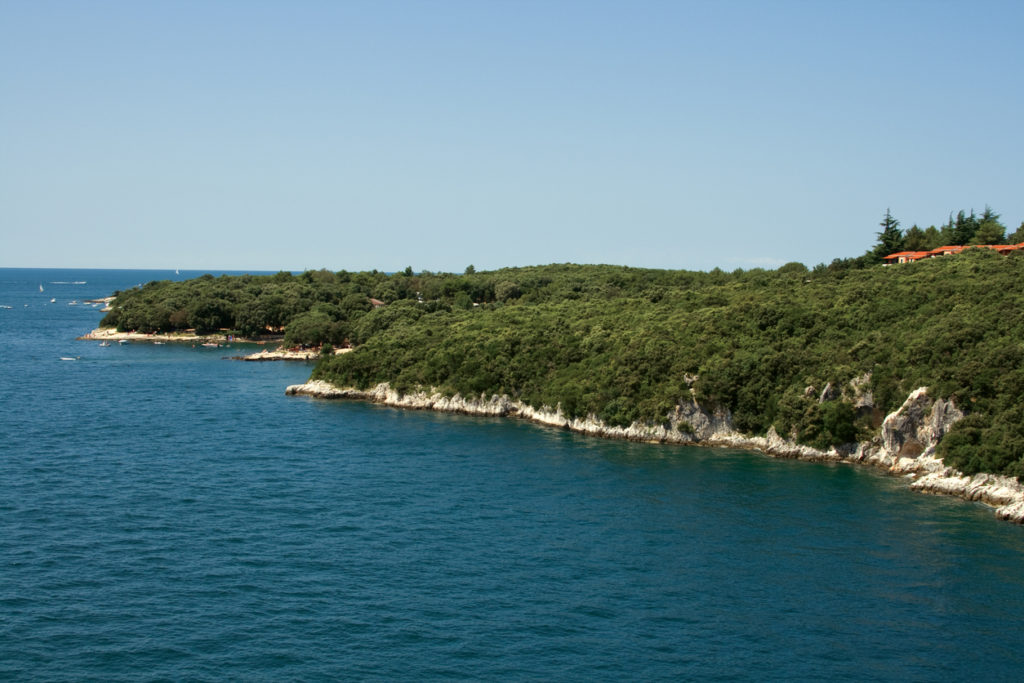 Vrsar
Vrsar is the ultimate destination for nudists. Home to a 120 ha-naturist resort that can accommodate up to 7000 guests, it is fair to say that this is the most popular naturist destination in Europe. The Koversada Naturist Park has a long tradition in naturism and is situated only 2 km south of Vrsar. A corner of paradise with a warm climate, turquoise water, spectacular nature, and a Blue Flag beach, the resort houses restaurants, bars, mini-markets, shops, and even a post office and ambulance. Sports facilities abound in the resort, guests having the possibility to spend their time jet skiing, playing tennis or volleyball, or simply taking in the sun. With 1250 camping pitches and 400 rental options (bungalows, apartments, tents), you'll definitely find a place to spend the night.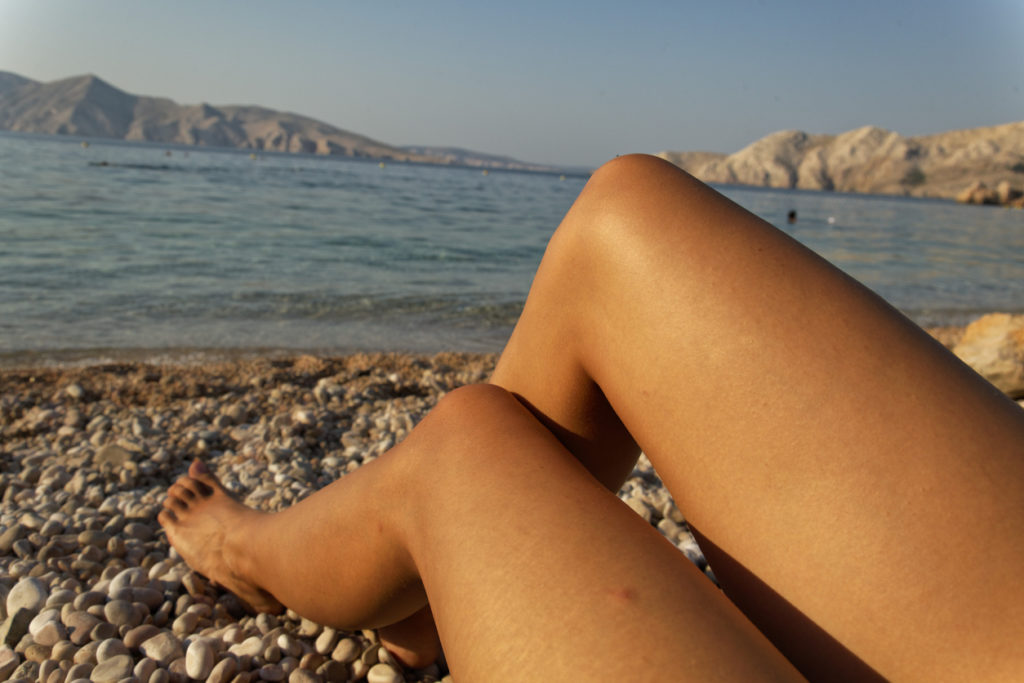 Krk Island
Krk Island is proud to invite naturists to sunbathe on an award-winning naturist beach spoiled by nature with an abundance of pine woods and Mediterranean vegetation. Bunculuka is located on the south-eastern side of the island and has plenty of space for both camping pitches and rental mobile homes. The campground has a restaurant and grocery store, and guests can enjoy plenty of sports facilities. The beach itself is 1.8 km long. It may be covered in pebbles, but it undoubtedly is one of the most beautiful beaches on the island. The south part of the island is home to Punat and Stara Baska where many beaches are reserved exclusively for naturists. Konobe is a 100% naturist campground situated just 3 km from Punat. It has more than 400 camping pitches and provides access to rental caravans. The beach has both pebbled and sandy parts and the camping is equipped with a mini-market, a restaurant, sports facilities, and even a massage center.