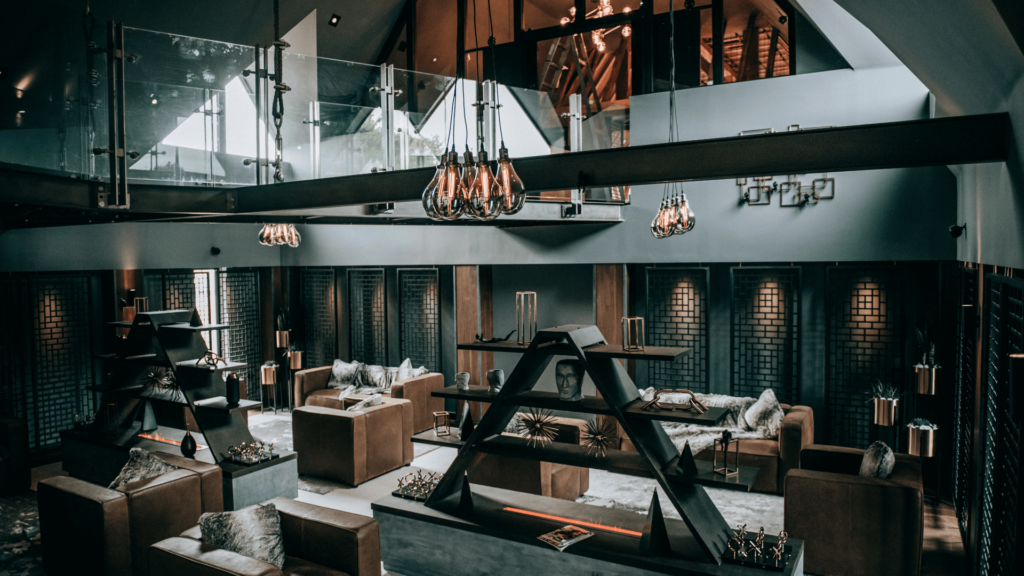 Cave Hotel creates an idyllic, yet contemporary setting for a luxurious escape, a romantic getaway or a golf experience. Set in a superb natural backdrop, away from anything remotely mundane, this atmospheric hotel is a little world of its own, an atmospheric oasis ideal for unwinding and pampering. Sexy and inviting, intriguing and authentic, the hotel delights guests with lavish interiors adorned with bespoke furnishing and modern amenities. Moreover, its dark, warm tones embrace the ambiance and create a sleek, yet familiar and relaxed décor for a restful and memorable stay.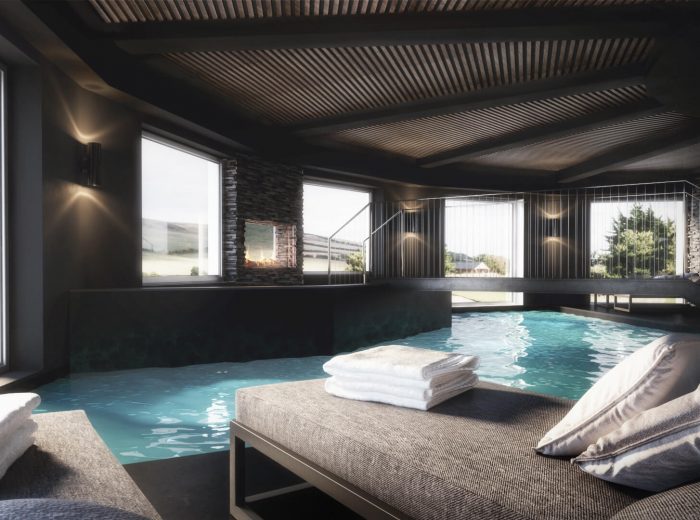 Amenities
Despite its apparent away-from-it-all location, the Cave Hotel and Golf Resort await only a short drive from Canterbury and 36 km from Dover. A luxury retreat for guests looking for peace and serenity, the hotel is equipped with an extravagant pool remarkable due to its unique shape and an indulgent 12-person Jacuzzi that boasts its own opti-myst fireplace. Moreover, the pool area also features a steam room and sauna, ideal for unwinding, especially after spending time at the hotel's ultra-modern gym, where you'll find state-of-the-art equipment, such as the art water rower and MOHrD gym wall.
Golfers are invited to discover the stunning 18-hole championship course, as well as the 9-hole par 3 golf course set in 167 acres of undulating countryside terrain. Your golf experience will be accompanied by beautiful views of the Kentish North Downs, and, if you prefer, by an experienced golf coach too, ready to offer individual or group golf lessons.
Due to its spectacular location and peaceful décor, Cave Hotel is a wonderful setting for weddings and various parties and events. The Cave's Barn Hall can accommodate up to 200 guests and has reinvented the rural Kentish atmosphere. The countryside essence illustrated through its original oak beams and vaulted ceiling has been enriched with luxury touches, such as water features, Odin furniture, and contemporary fire pits.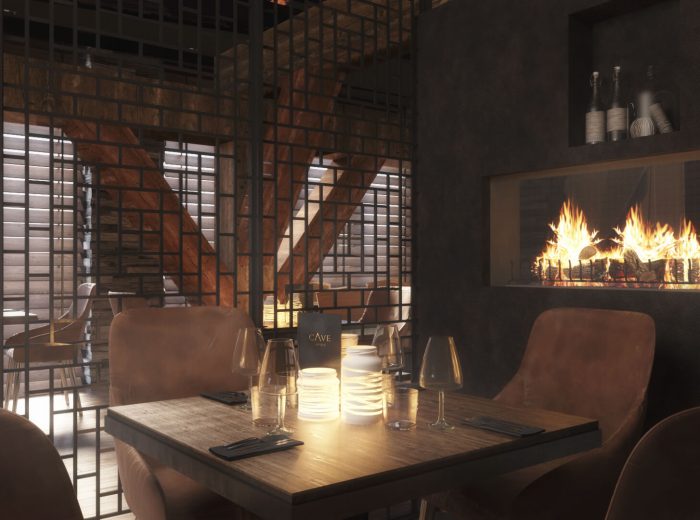 Dining
An ultra-contemporary presence in the Kentish countryside, the Firepit restaurant serves fine dining and internationally renowned dishes. Under the talented touch of Chef John Bingley and Maitre'd Sergio Comes, the menu brings to life exquisite flavors and indulgent specialities meant to metamorphose the dining experience into a culinary feast of senses.
The Firepit proves the world is indeed a small place, gathering under one name an impressive variety of culinary delights, from the barbecue aromas of the American West to the subtly spiced tastes of the Far East. The culinary experience begins or ends with an innovative cocktail, a premium spirit or a refined wine, at the Firepit bar, where the ambiance is classy and cozy, and the menu abounds in sophisticated drinks.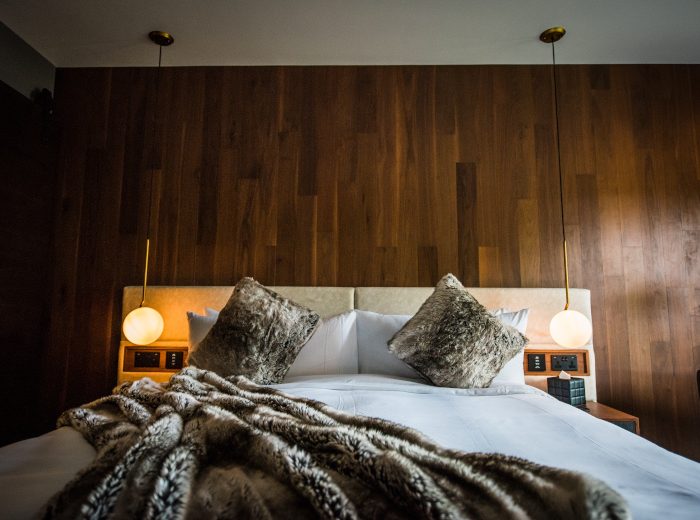 Rooms
Cave Hotel boasts 40 luxury rooms designed to be in harmony with nature and our modern times. The gentle dance of dark, warm tones, American walnut paneling, and textured wall coverings is completed by stone walls and designer furnishing meant to create an ultra-luxurious, yet welcoming interior. The dimly-set Lutron lighting and fascinating industrial elements add the final touches and enrich the rooms with a contemporary feel that blends naturally in the countryside décor.
Every room is equipped with a 65-inch HD TV, a desk with universal charging points, a coffee machine, a private balcony or terrace, and offers access to the gym and pool, as well as complimentary refreshments. The baths reach new heights of elegance and feature a rainfall shower, as well as slippers, bathrobes, and free toiletries. Guests can choose from a variety of suites meant to answer their every need for a comfortable and high-class stay.
The Junior Suite with balcony dazzles with its spacious interior and welcoming design and adds to your luxury experience. The room impresses with a fireplace feature, a super king-size bed, two 65 inch HD TVs, a rainfall shower, and a free-standing bath.
Standard room amenities:
super king-size bed
flat-screen TV
free WiFi
minibar
coffee machine
air conditioning
desk
seating area
balcony/terrace
telephone
clothes rack
rainfall shower
bathrobes
slippers
hairdryer
free toiletries
outdoor furniture
complimentary refreshments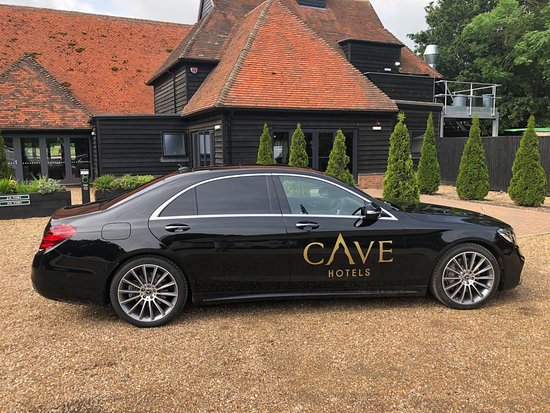 Enjoy a splendid Kentish countryside experience and book your Cave Hotel and Golf Resort experience right here!