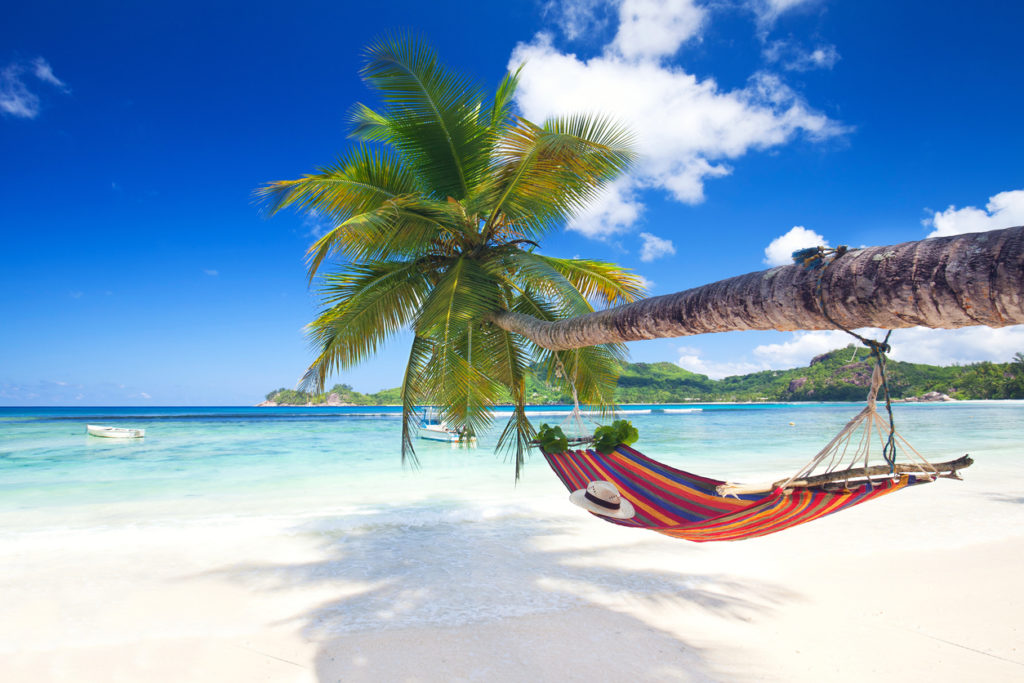 Resort hotels create an ideal setting for relaxing summer vacations, so enjoy the resort hotels for summer 2022. A micro-universe dedicated to relaxation and fun, equipped with everything one can possibly need to enjoy a wonderful time, resort hotels are designed to be your oasis of serenity, away from everything mundane. If all you want this summer is to be lazy and pampered, one of these resort hotels is the answer to your wish.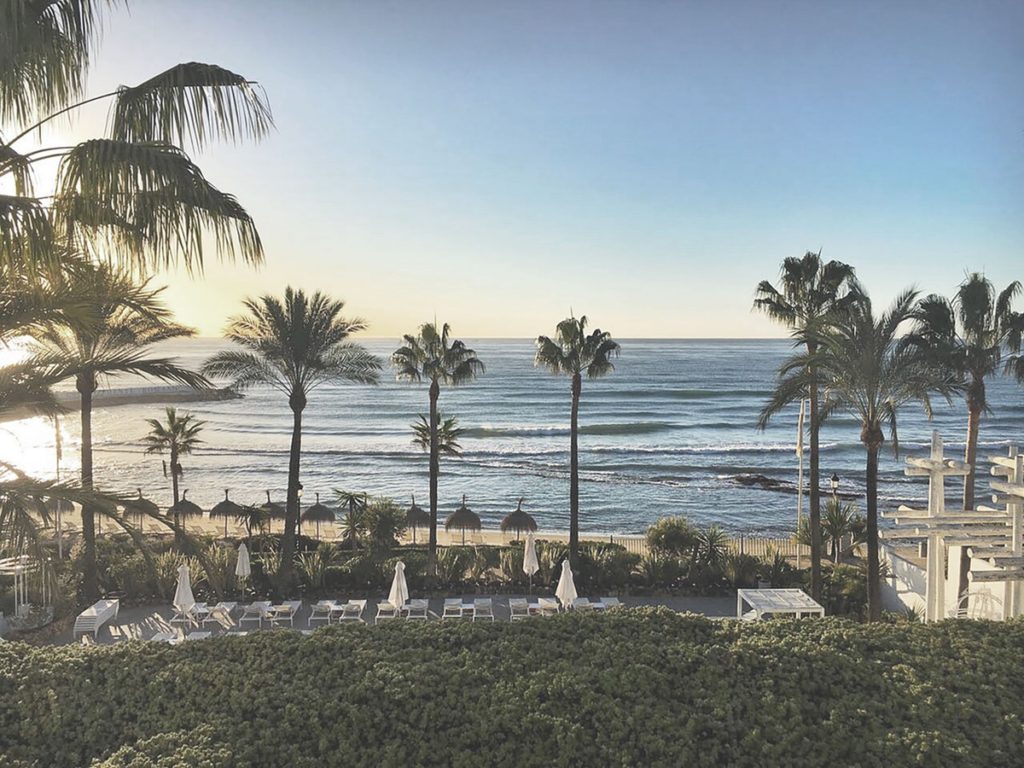 Puente Romano, Marbella
It's incredible how the stunning Puente Romano, a resort hotel built in 1979, continues to be one of the most beautiful and elegant hotels in Marbella. With four pools, 14 restaurants, and a luxurious spa center, Puente Romano is a destination for relaxation and pampering all senses.
Remarkable due to its Andalucian village-style design and phenomenal gardens, Puente Romano invites guests to enjoy luxurious stays in five-star rooms and suites, as well as three private villas, while having access to various family activities, such as tennis, golfing, horseback riding, stand-up paddling, and sailing.
Andronis Concept Wellness Resort
A paradise for couples, Andronis Concept Wellness Resort awaits on the coast of Santorini, elegant, luxurious, and, above all, glamorous and should be included in your Hotels for Summer 2022. This stunning resort hotel delights visitors with endless views of the Aegean Sea and a unique architecture meant to lead the way to a communion with the surroundings and inner peace.
The resort has 28 suites and villas, all dressed in sophisticated and elegant fabrics and textures that create a serene setting and add a touch of privilege. Each room's superstar is the private plunge pool, a mesmerizing appearance that enchants visitors from the first glance and lures them in away from all the hustle and bustle of every day worries. The resort has a world-class spa center, as well as a fabulous heated cave pool.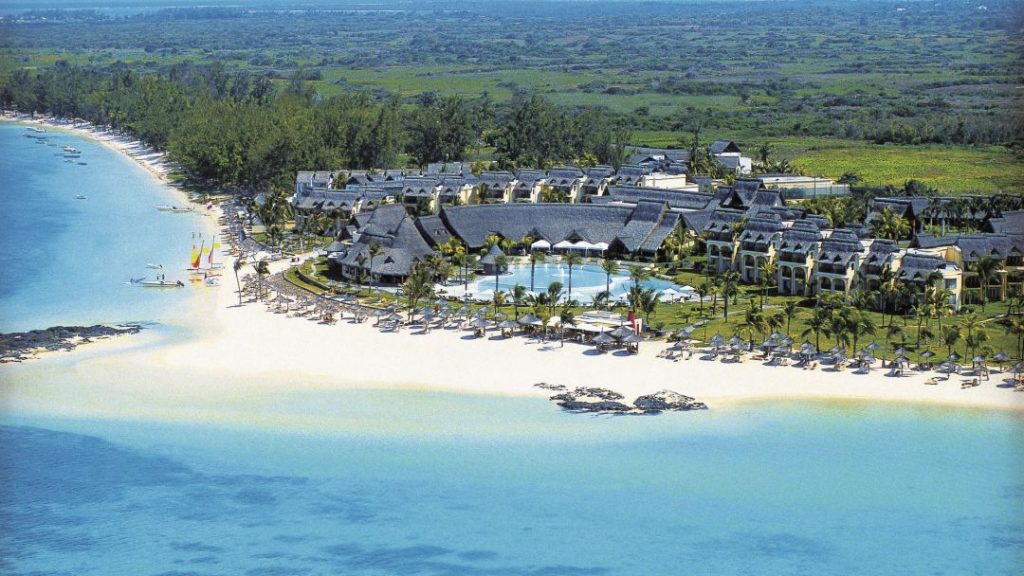 Luxe Belle Mare Mauritius
Blessed with a never-ending summer, Mauritius is always a good choice for your summer vacation. And if you're searching for luxury, fabulous service, and extraordinary amenities, Luxe Belle Mare Mauritius is the resort hotel of your dreams. Located on the gorgeous powdery-sand beach of Belle Mare Plage, Luxe Belle Mare is a fascinating blend of modern luxury and laidback ambiance. With thatched roofs and clay walls, a minimalist décor, but outstanding in-room amenities, the resort makes everyone feel comfortable and pampered.
The awarded spa center cares for your needs, while the hotel takes pride in having one of the largest pools in the country, a blue oasis of tranquility that leads to the azure Indian Ocean. Luxe Belle offers half-board and full-board packages and has two wings – one reserved for couples and one built for families.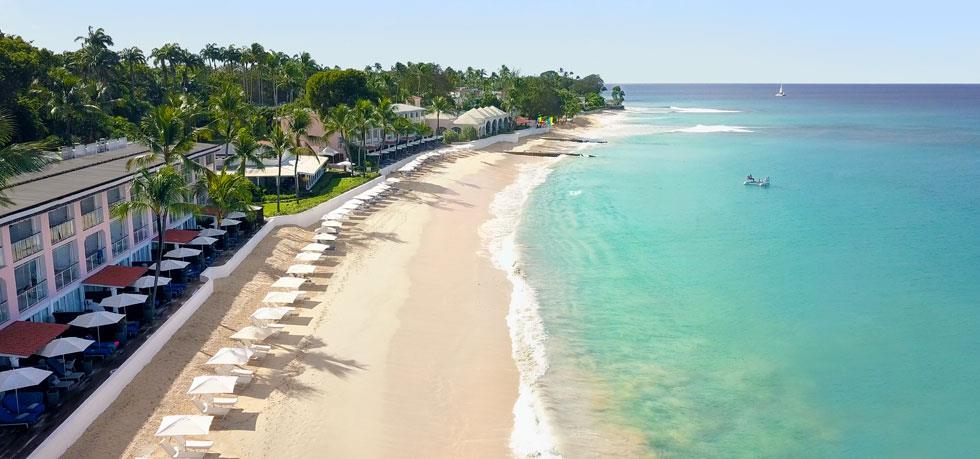 Fairmont Royal Pavilion
Fairmont Royal Pavilion is right up there for Hotels for Summer 2022 and is a destination for beach lovers who love to stay in a historic hotel with stories to tell. A classic presence impossible to miss in Barbados, Fairmont Royal Pavilion awaits on the beachfront in St. James Parish, proud and elegant, in all its pink glory.
One of the most exclusivist resorts in Barbados, the hotel dates back to the 1940s. However, following an extensive renovation project, the hotel's facilities and services are aligned now to those of the best resort hotels in the world. Guests searching to unwind have access to a luxurious spa center, 11 acres of tropical gardens, and a heated Jacuzzi, while active travelers can swim with the turtles, play tennis or enjoy water sports. Each room is a small corner of contemporary paradise with oceanfront views and direct beach access.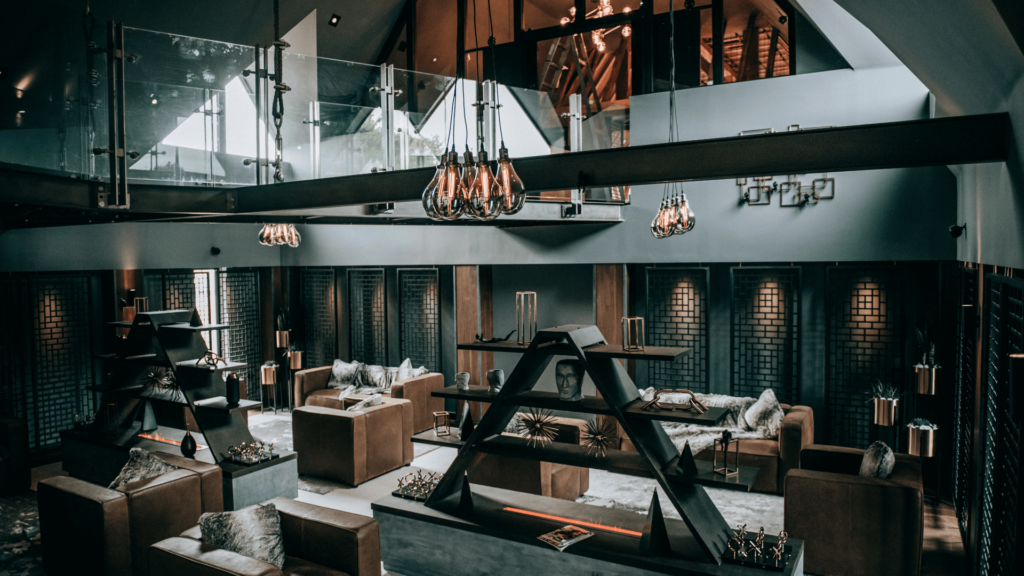 The Cave Hotel and Golf Resort
Travelers who want to change the usual summer setting for a summer day and leave the sea behind are invited to experience a luxurious stay in one of the 40 luxury rooms of The Cave Hotel and Golf Resort, near Canterbury. This has to be on your list for Hotels for Summer 2022, escaping to Kent, UK.
A secret gem situated only 36 km from Dover, the resort combines extravagance and sophistication with the romantic notes of its surroundings. Boasting spectacular facilities, such as a decadent pool, an impressive 12-person Jacuzzi, and a state-of-the-art gym, The Cave Hotel is the perfect destination for an idyllic getaway in nature, while enjoying utmost comfort. Luring guests with a sexy interior dressed in dark, yet warm notes, this resort promises unforgettable moments. Moreover, its golf courses are a magnet for passionate golfers who want to spend their day exploring 167 acres of beautiful natural décor while enjoying flawless golf sessions.