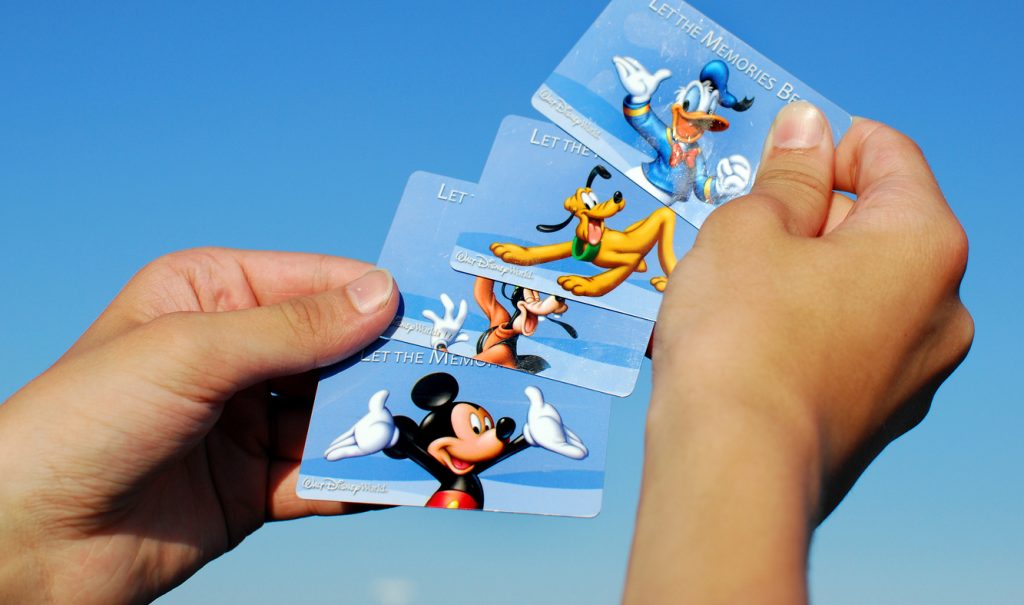 A family trip to Disney World in Florida is not only fun for the little kids. It can be a fun adventure for family members of all ages. Who would ever say no to a trip to the happiest place on Earth? No one! Not even grandma or your most uptight aunt. So take your family to Disney World! However, not until you're sure you've carefully prepared the trip. Traveling with kids anywhere can be quite challenging, so imagine taking them in the lovely chaos at Disney World. Considering that some experiences and restaurant reservation need to be booked 180 days in advance, it's probably better to start planning as soon as possible.
When to visit
Disney World is crowded any time of the year but school breaks are always going to be the busiest times. If you don't have school-age children, plan your Disney World trip outside the school breaks. Public holidays also tend to bring the crowds to Disney World, as do seasonal events like Halloween and Christmas, so you also need to consider these and avoid them, especially if you're planning a trip on a budget. The best deals are usually available from mid-January to March and late August to early October.
From a weather perspective, the best time to visit is late September, October, early November, late January, early February, March or April, with the slowest times being September, late January to early February. This is when you avoid extreme temperatures, rain, cold, and possibly big crowds. If you can visit during the week and not on a weekend that would be even better!
Buy tickets well in advance! You'll be able to take advantage of discounts, especially if you're buying Multi-Day Passes. Single Day Passes are not exactly the best deal, especially if you're planning a family trip. If you're spending more days at Disney World, don't fall for the Park Hopper ticket. You'll have plenty of time to visit all the parks.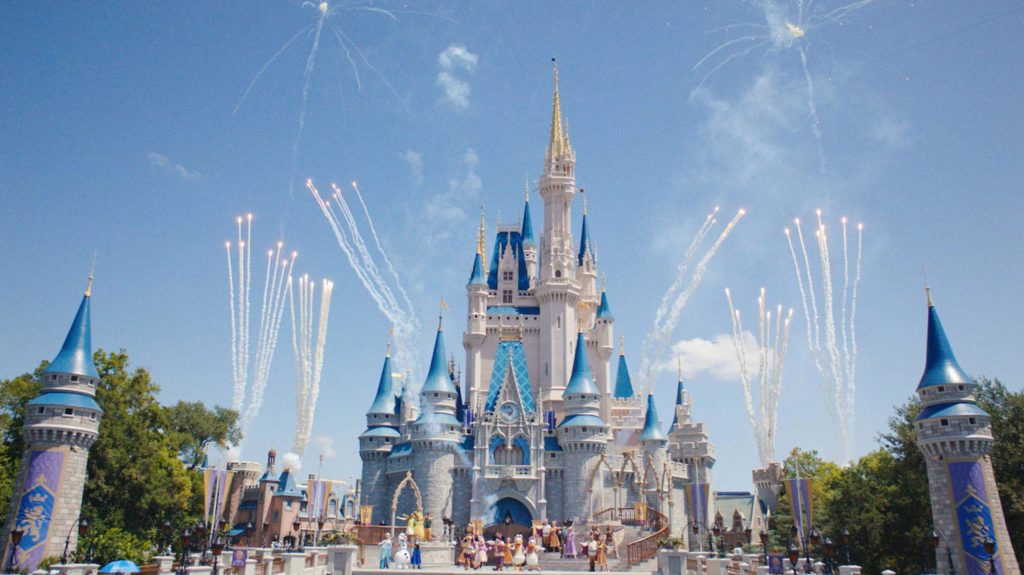 Where to stay
Disney hotels offer much more than just accommodation. Their rates usually include complimentary shuttles to the parks, free parking, access to Disney's Extra Magic Hours, and thus shorter or even no lines at some rides, which is like free gold when you're at Disney World.
There are more than 20 Disney hotels classified as Value, Moderate, and Deluxe, and their classification pretty much sums things up about the comfort level and amenities provided. All guests receive a magical high-tech Magic Band. It acts as a hotel room key, theme park ticket, and also a Fast Pass ticket. It also works for charging food and souvenir purchases to your hotel room. The bands are delivered to your house four weeks before your trip.
Moreover, if you choose to stay at The Contemporary Resort you'll be able to walk to the Magic Kingdom and even watch the fireworks from your own room. Don't fret too much about having a room with a view though. You won't be spending too much time admiring the view! If you're on a budget, value hotels like All-Star Movies and Pop Century will get the job done or you can choose camping at Disney's Fort Wilderness Resort to combine a Disney World trip with a fun camping adventure.
How to make the most of the rides
Book your tickets ahead and you'll receive a complimentary Fast Pass. The Fast Pass allows three reservations per ticket to an attraction and you need to book the rides for a specific date and time. Use the My Disney Experience App for reservations. After using the first three Fast Passes, you can ask for three more using the same app.
Don't waste your Fast Passes! Use them only for the best rides in the parks. They're usually the ones with the longest lines, such as Magic Kingdom's Splash Mountain, Epcot's Frozen Ever After, and Hollywood Studio's Toy Story Midway Mania.
Make sure you check the height restrictions for every ride before arriving at the park. This way you won't be wasting your time in the wrong lines and disappoint your kids if they won't be allowed to ride. Want to take a short break? Do it elegantly! Jump aboard the Walt Disney World Railroad and enjoy a 25-minute complete ride. Still tired? Repeat! You can stay aboard for as long as you want.
And if you're on a budget: bring your own food and water bottles and avoid all-inclusive meal plans and character meals! You'll meet Mickey and Minnie in the park anyway!