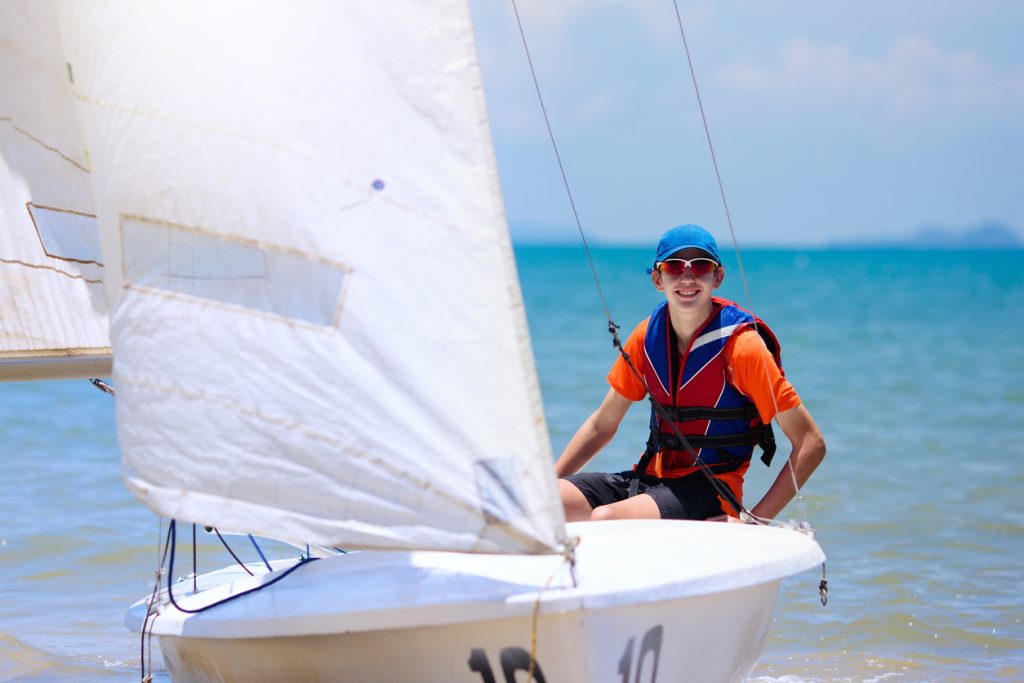 A superb playground for novice and experienced sailors, Learn to Sail in Greece dazzles with its infinite blue sea, secret coves, and powdery-sand beaches. If you want to avoid the crowds and the lines to get on a ferryboat, now it's the perfect time to learn to sail in Greece. Hire a chartered yacht and discover the Greek archipelago at your own pace together with your friends and family.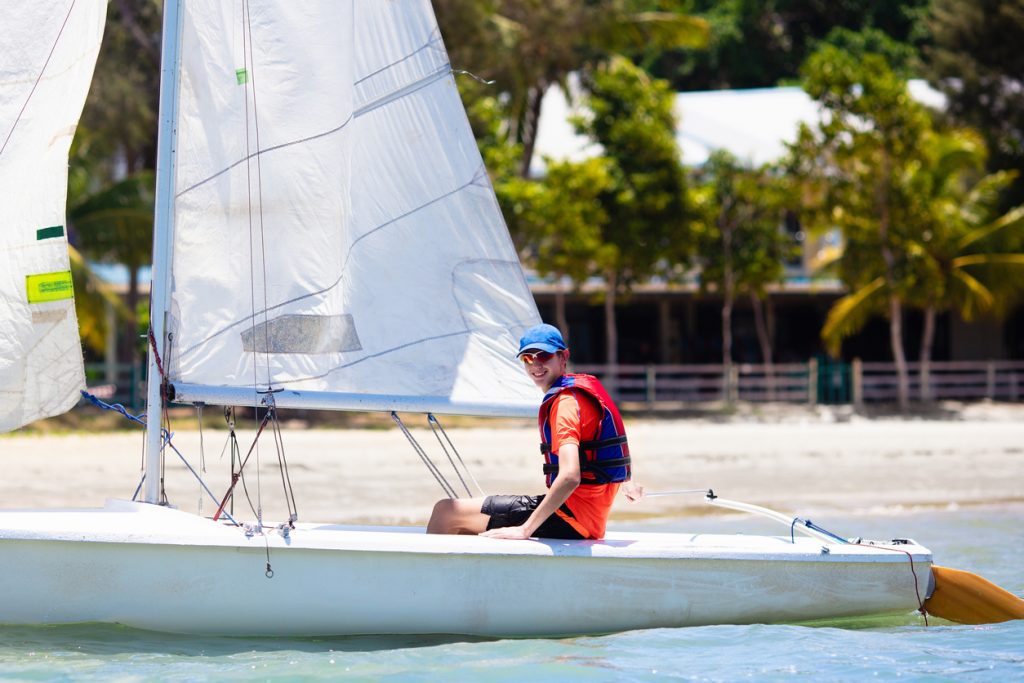 A wonderful way to embrace Greece's beauty and to enjoy fishing, diving, and windsurfing, sailing in Greece is one of the best ideas you can have when planning a holiday. With a coastline adorned with a plethora of bays and harbors, you will never be too far away from dry land whenever you want to enjoy a delicious meal at a traditional tavern or visit a charming village. So, what are you waiting for? Learn to sail in Greece!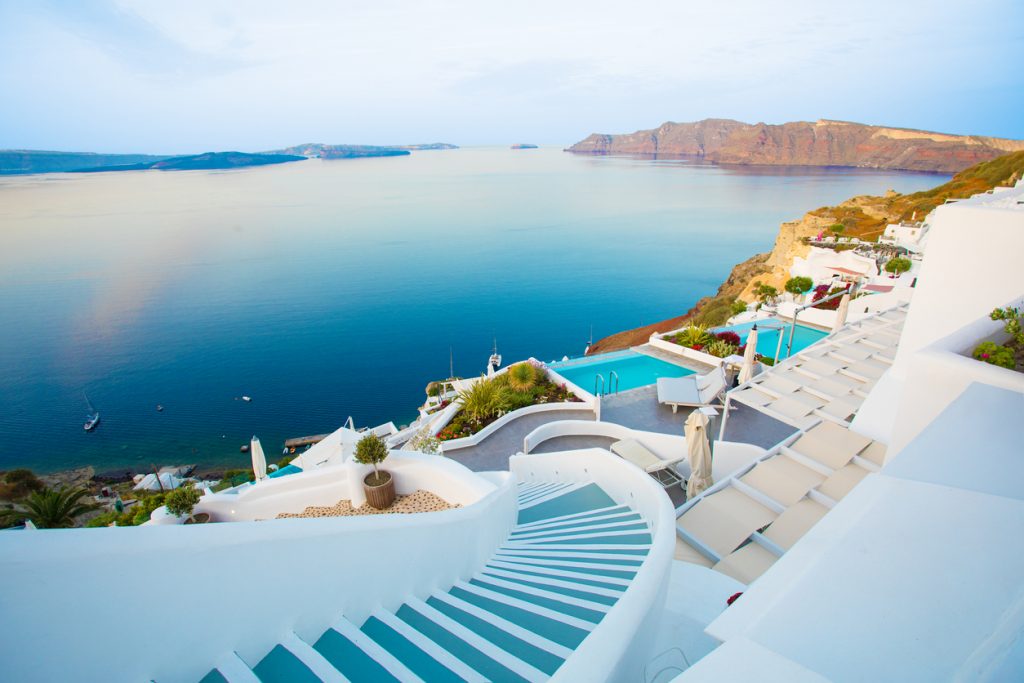 Prepare for your sailing adventure
Before heading to the sea, make sure you learn all you need to know for a successful and fun journey on the sea. If you feel like you're not ready to take on the sea by yourself, you can always hire the services of a skipper. Be ready to pay around € 1,000 per week for their service, not including the meals. If one of your passengers has an RYA (Royal Yachting Association) Day Skipper International Certificate of Competence (ICC) or a similar license offered by an open-water sailing school, you're good to go and you can hire only the boat.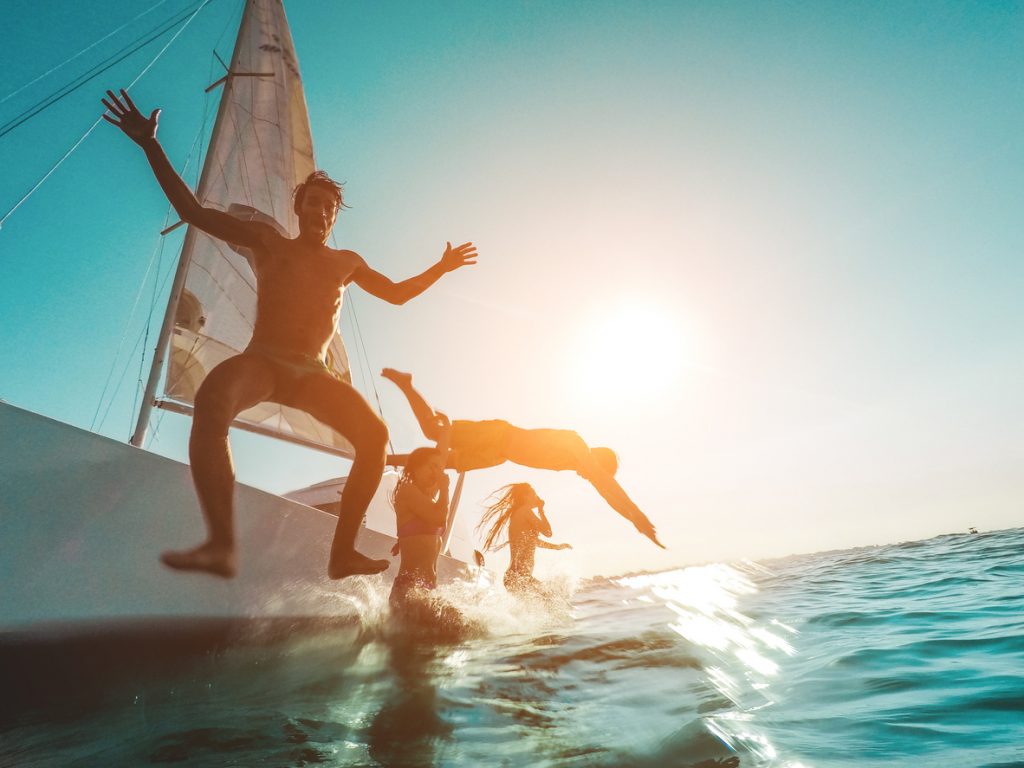 If you want to learn to sail in Greece, you can attend one of the many sailing schools ready to teach you the art of mastering a boat and to provide a "proper sailor" license. For example, Sunsail Ionian Islands School in Lefkas, Greece, is a fully RYA-accredited sailing school that allows you to get an RYA Day Skipper certificate, as well as an RYA Competent Crew certification. You'll be learning to sail in the Ionian Islands, which is not a bad place to go back to school, isn't it?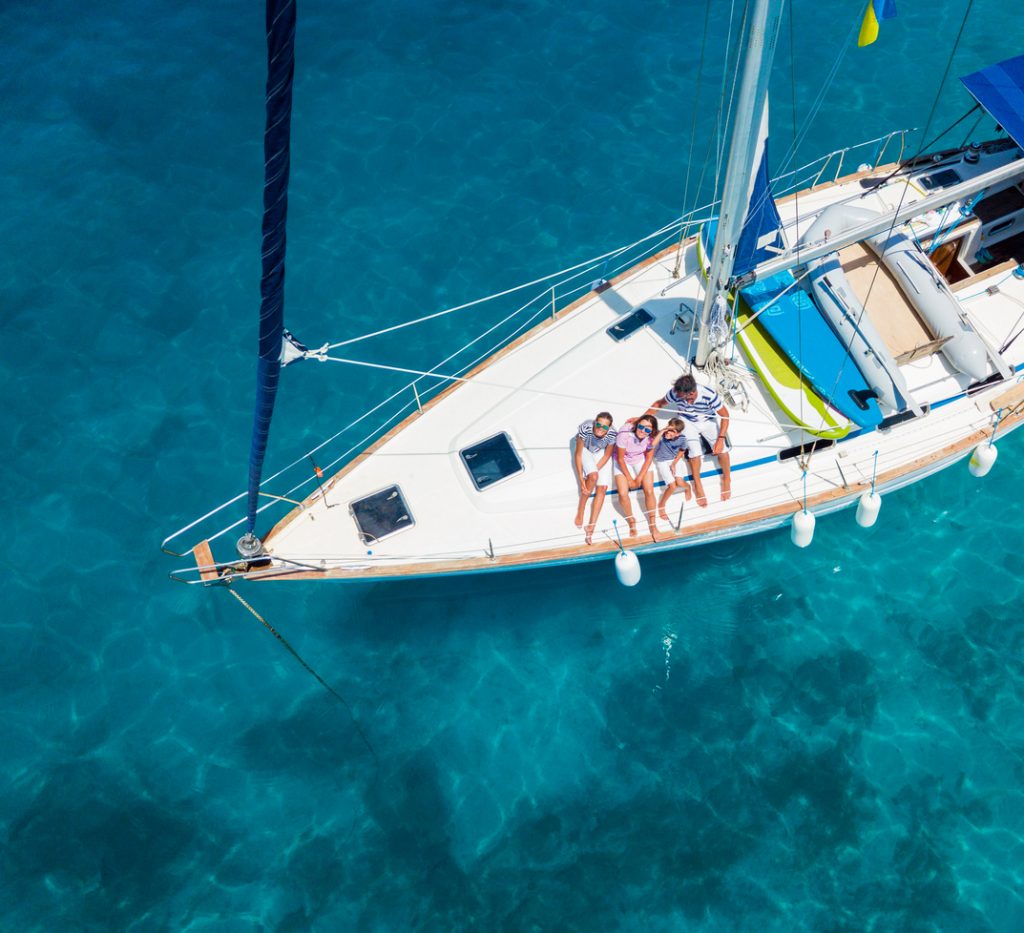 The Aegean Sailing School situated in Aegina, only 27 km from Athens, offers both beginner and advanced sailing lessons, as well as family sailing holidays. Trek Adventures is a family-run business in Kefalonia ready to teach you to sail a yacht in 6 days. Their Learn to Sail holiday includes 3 days with a personal instructor and 3 days for flotilla sailing in their company. At the end of your training week, you can get the ICC, an international certificate of competence that allows you to sail.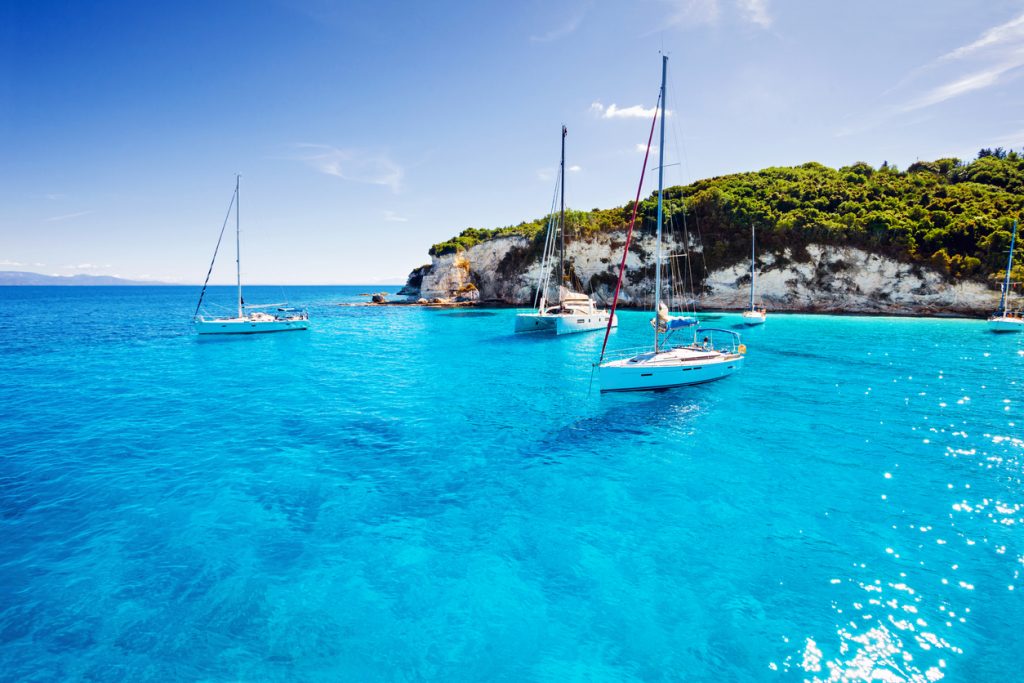 Where to sail in Greece
Almost all Greek islands have their own sailing schools, so you can learn to sail anywhere in Greece. Many novice sailors prefer to guide their boat in the Saronic Gulf, the Ionian Islands, the Sporades, and Halkidiki, due to the calm sea and light winds. Experienced and adventurous sailors choose the unpredictable seas of the Cyclades and Southern Aegean, where they bravely face the meltemi winds that can reach a strength of up to 7 Beaufort.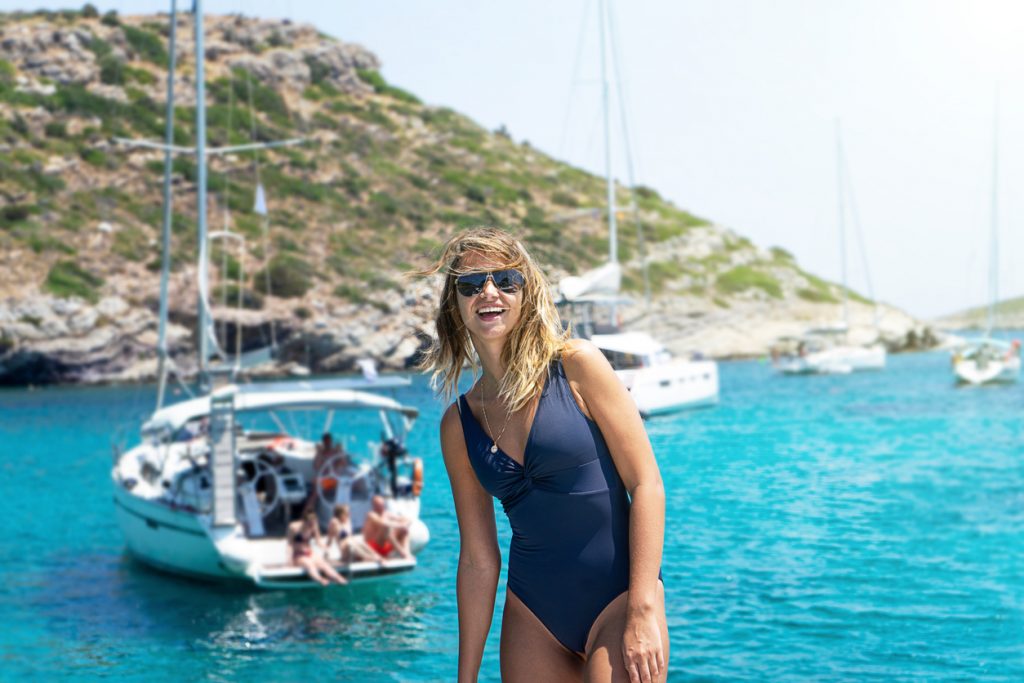 Many tourists rent boats for a journey to Mykonos and Santorini where surreal beauty awaits at every turn. However, a sea trip from Athens to either of these destinations can be quite tiring and the weather might make things too complicated for a beginner.
So, our recommendation for Learn to Sail in Greece is to travel to the Ionian, Cyclades, Sporades or Dodecanese, and from there to rent a boat to explore the surroundings. If you're departing from Athens, your best choice is a tour of the islands of the Saronic Gulf that will give you the opportunity to visit the islands of Aegina, Poros, Hydra, and Spetses.
Visit the Northern Sporades to discover an extravaganza of sandy beaches and secret coves or the pristine beaches of Kleftiko on Milos and Kolona on Kythnos, otherwise very difficult to reach by land. The beautiful islands of Skiathos, Skopelos, and Alonissos can be included into one rewarding sailing experience, while the Cyclades lure sailors with a route that includes stops at Kea, Syros, Mykonos, and Kythnos.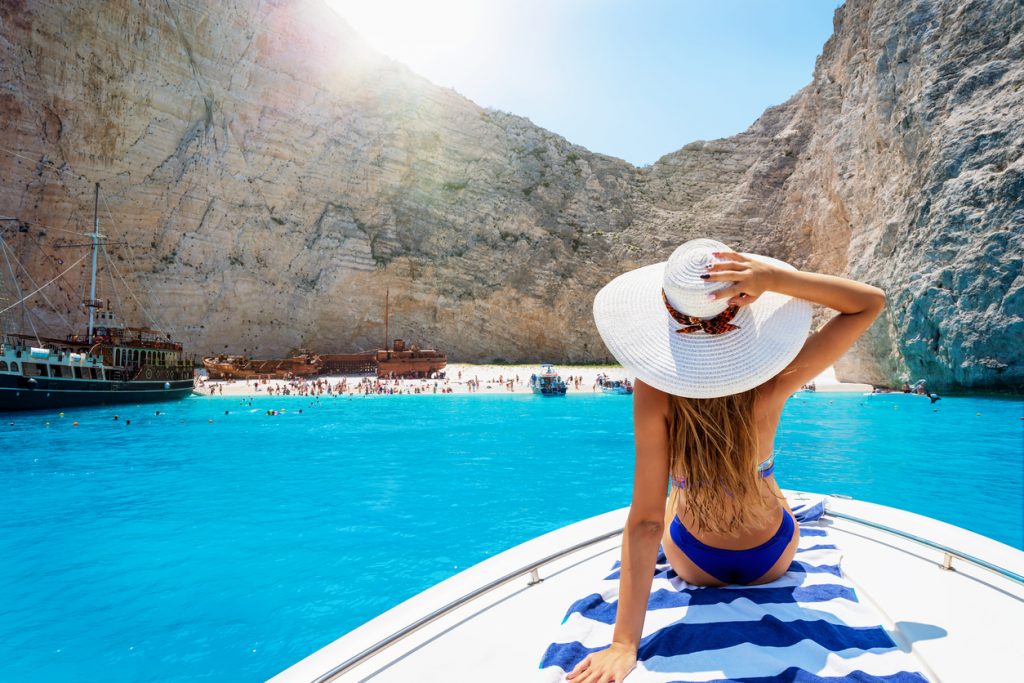 While a sailing journey in Greece seems like a superb way to reinvent your traditional summer holidays, take to the sea on your own only if you have the proper certification and you know what to do in unpredictable situations, especially bad weather. If you feel like you still need some help, don't hesitate to take a skipper along, who will not only help you stir the boat, but also guide you to wonderful beaches and harbors, and allow you to actually relax and enjoy the views.