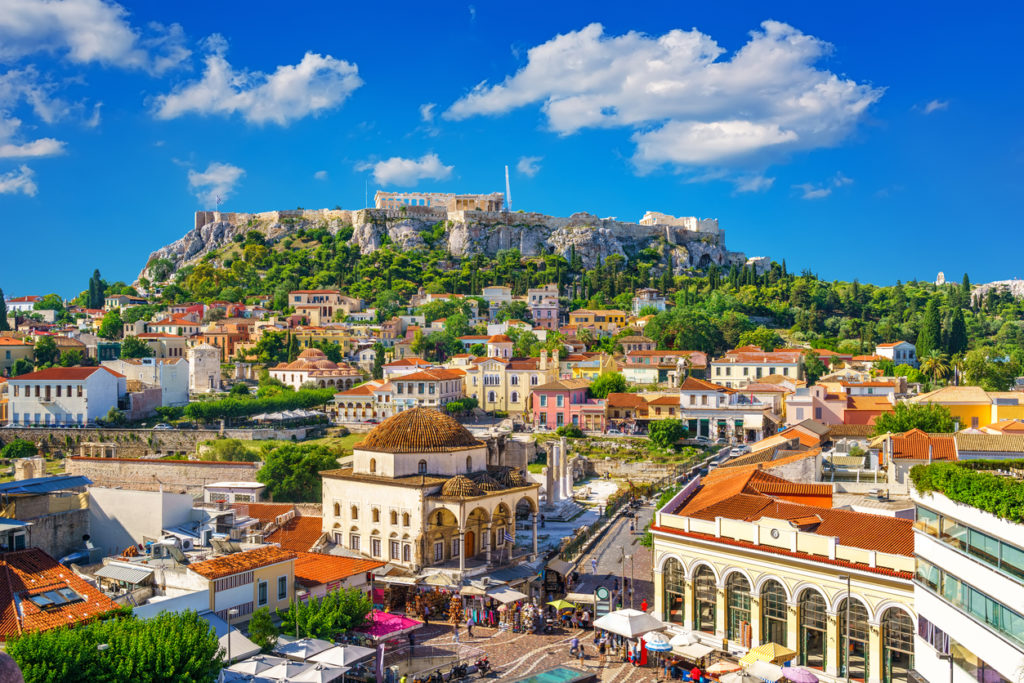 A city named after a goddess, a place that abounds in ancient sites and world-class museum, a destination filled with restaurants, bars, and contemporary culture! Athens overwhelms, dazzles, and enchants! Explore Athens to discover a capital like no other filled with captivating tales and fascinating sights. Visit Athens with an open mind and heart! After all, this is the cradle of democracy, the land of wise men like Socrates and Plato, and the place where theater flourished.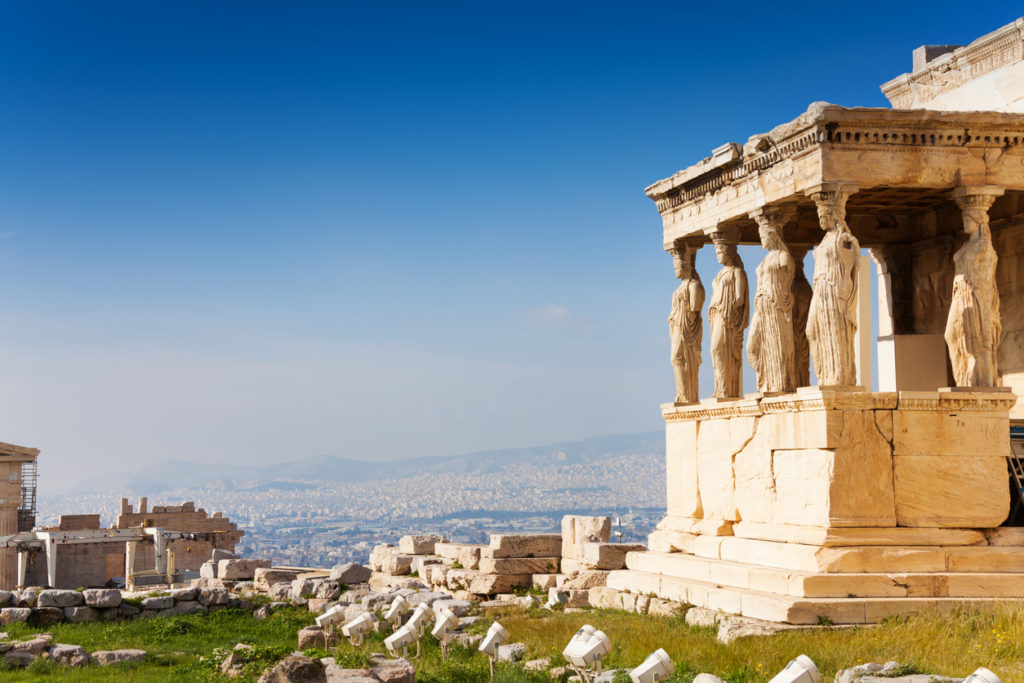 Back in the 5th century BCE, Athens was already a glorious city-state adorned with breathtaking architecture and home to geniuses whose words and knowledge continue to echo into the present and will probably inspire and shape minds for hundreds of years from now. Explore Athens to learn about history and civilization, be in awe with its ancient ruins, and embrace the relaxed lifestyle of its people. The city is crowded and full of life, but there also is a certain fascinating peacefulness to it.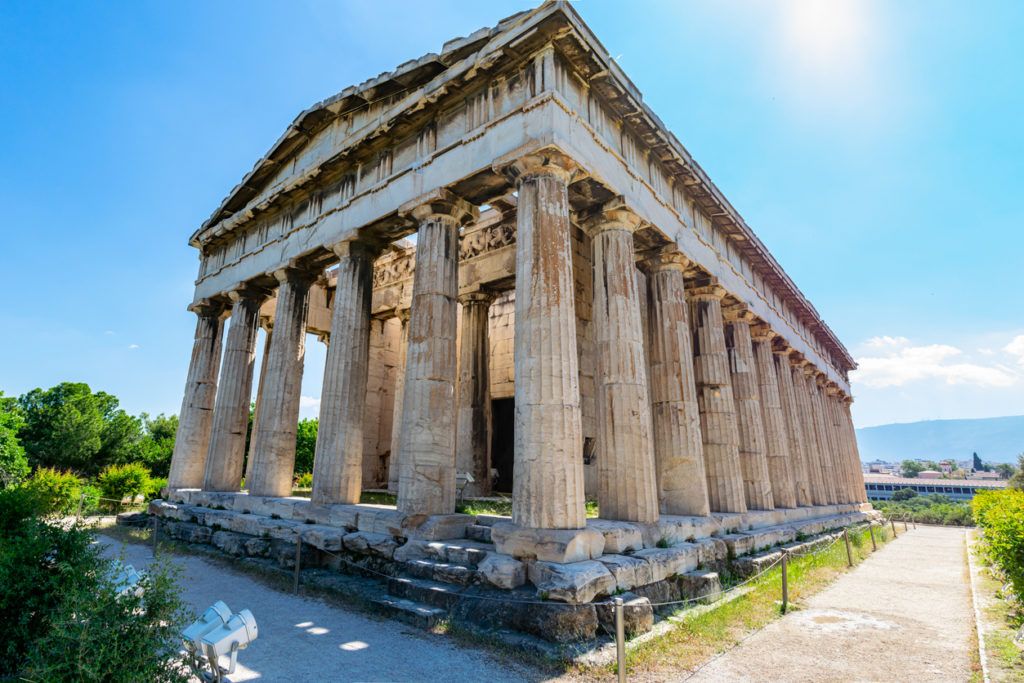 Ancient ruins and museums
Regardless of how hard one might try, there's no avoiding Athens' ancient history. Ruins of its long gone past will just sneak up on you and appear where you least expect to find them. You'll probably spot them near the gyros place where you'll be waiting in line, in a subway station or underneath an office building. Everywhere you look, you'll discover reminders of Athens' great past, casually intertwining with modern Athens to create the captivating city you're exploring today.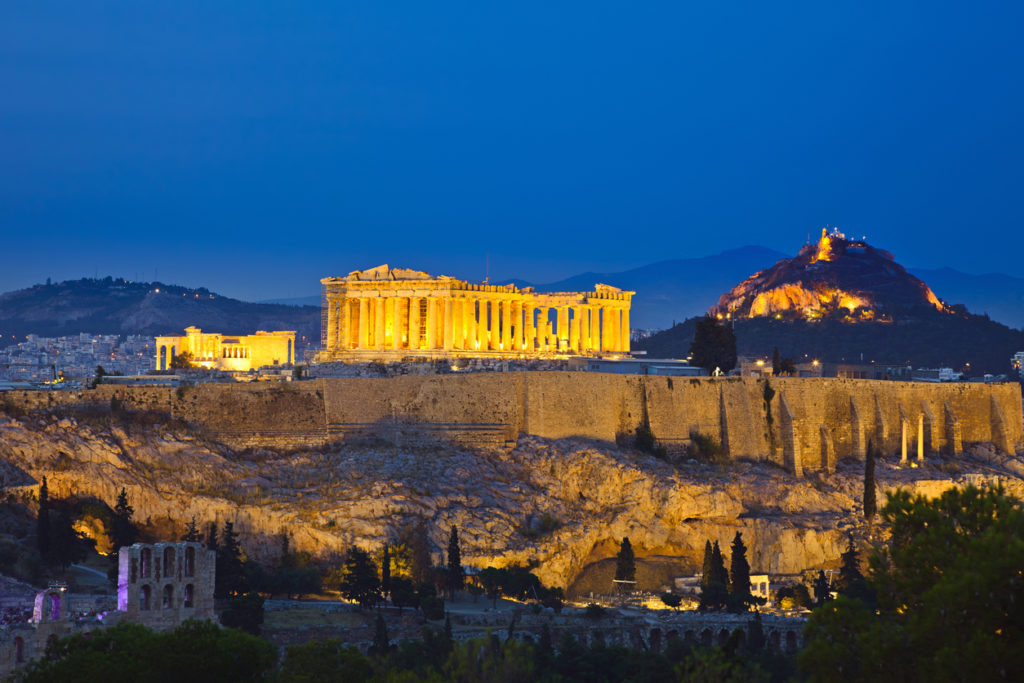 The spectacular Acropolis dominates the city's skyline. A UNESCO World Heritage site, the grandiose Acropolis is the original settlement of Athens and home to four ancient Greek temples that date back to 461-429 BCE, a period known as the Golden Age of Pericles. The largest and most majestic structure on site is the Parthenon, an icon of Western civilization, built entirely from marble. The temple was dedicated to Athens, the goddess of wisdom. Nearby the Acropolis, you'll discover the New Acropolis Museum, a captivating destination for those who want to learn more about ancient Greek history while having access to 21-century technology. If you want to admire the finest collection of Ancient Greek artifacts, add a visit to the National Archaeological Museum to your itinerary.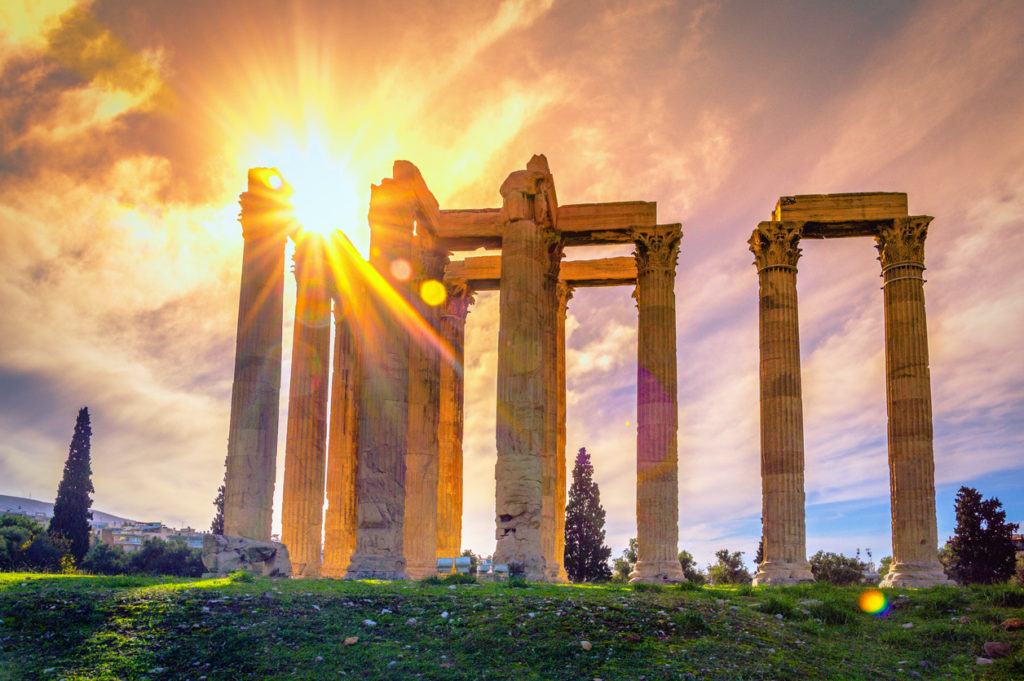 Just a ten-minute walk from the Acropolis awaits what was once one of the largest temples in the ancient world. Olympieion, the Temple of Olympian Zeus, dates back to the 6th century but took about 640 years to be completed. It had 104 marble columns. Most of them were destroyed during an earthquake that took place in the medieval era. However, you can still admire 16 of the columns and, with a little imagination, you will be able to picture its greatness.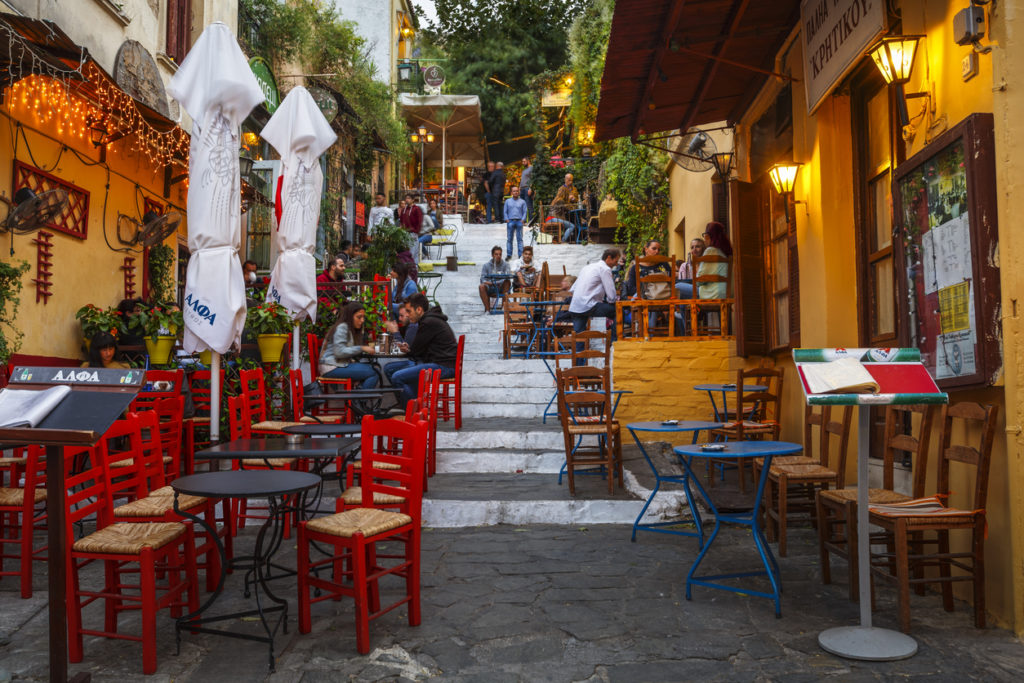 City life
Take a break from ancient ruins and step back into the present with a walk around the Plaka district. The area is one of the most popular neighborhoods in Athens and for good reasons. A picturesque district adorned with cute little streets, shops, and cafes, and the usual ancient ruins here and there, Plaka is the perfect place for a short break, a coffee accompanied by a baklava. Or try the bougatsa, a delicious filo pastry with custard filling. If you're on the run, a koulouri, a bread ring spread with sesame seeds, will load you up with carbs so you can continue to explore Athens.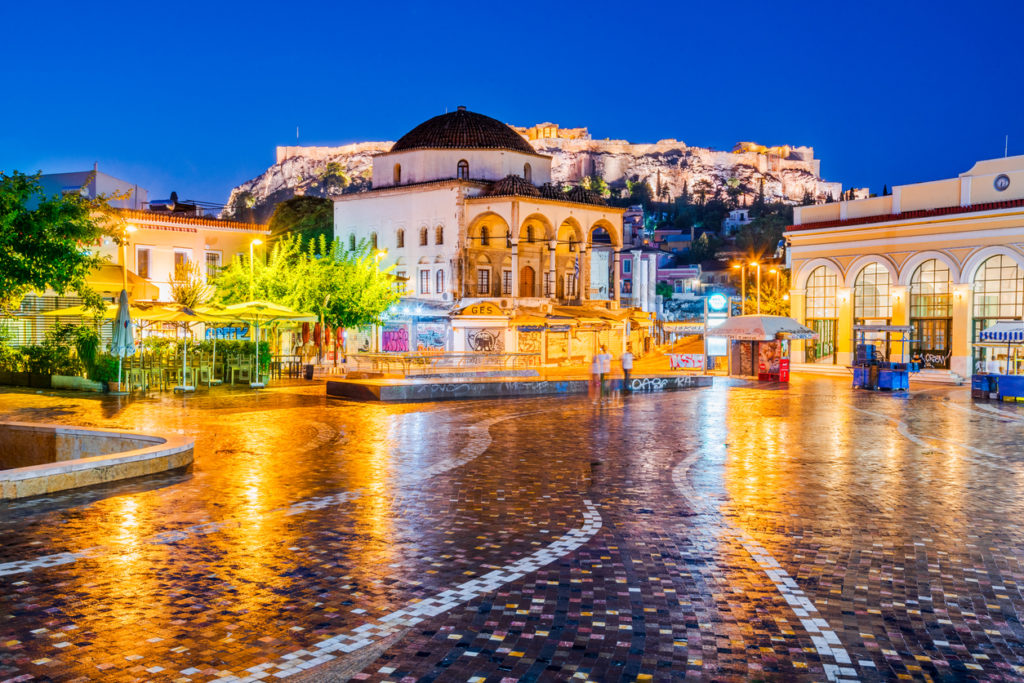 Continue your journey of exploration with a tour of the Monastiraki, an area dedicated mostly to flea markets, and then, if you're up for a shopping session, you'll easily reach the crowded avenue of Ermou Street. If shopping didn't make it on your itinerary, continue to explore Athens and head to Psiri, a district situated west of Monastiraki, where you'll discover an impressive selection of bars and taverns. When the night comes, visit the post-industrial area of Gazi to explore the center of Athens' nightlife.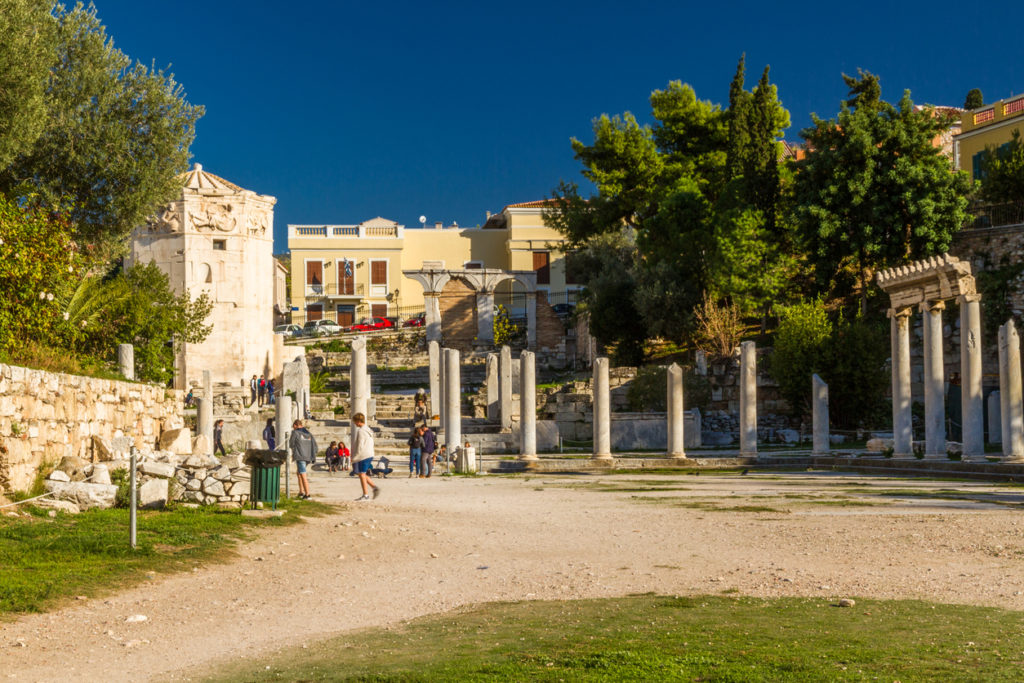 More ruins and museums
If you haven't had enough of ancient ruins, you'll be happy to know there are more! Visit the Ancient Agora of Athens, once the place where city life happened in all its glory. This is where ancient Greeks had their law courts, temples, and public offices, as well as where the merchants and stallholders were selling a variety of goods. The Ancient Agora was also the place where philosophers, politicians, and officials spent most of their days. Today, you can admire the Temple of Haephaistos, one of the best preserved ancient temples in the country, as well as visit the Museum of Ancient Agora.
History buffs shouldn't miss a visit to the Byzantine Museum, especially if they want to learn more about the birth and evolution of Byzantium. The museum is housed inside a beautiful neoclassical villa and boasts an impressive collection of about 25,000 items, including frescoes, sculptures, and mosaics. Dedicated to Greek art, the Benaki Museum is an interesting stop for tourists who want to admire ceramics, jewelry, paintings, sculptures, and costumes that illustrate the artistic facet of Greece and follow its journey from the Stone Age up to the 20th century.
If you enjoyed this article you might also enjoy this: https://www.purevacations.com/venice-italy/