The Bahamas welcomes divers with a mesmerizing underwater world. Adorned with amazing wall dives, blue holes, tunnels, caverns, shipwrecks, and home to healthy coral reefs and crystal clear waters, this marine universe is spectacular. Moreover, the colossal Bahamas aquatic world intermediates intimate and memorable encounters with reef sharks.
Situated where the Caribbean Sea meets the Atlantic Ocean and enjoying a subtropical climate, the Bahamas is a magnificent scuba diving destination all year long. Each diving destination has its own charm and surprises, as well as its own challenges. Whether you want to explore pristine reefs or discover mysterious shipwrecks, or even if you just want to learn the art of diving, the Bahamas has something for every diver. And, after a day spent in the vast underwater world of one of the seven hundred islands of the Bahamas, you can just relax and enjoy the gentle breeze on a picture-perfect exotic beach.
Andros
The largest island in the Bahamas, Andros is often the favorite destination of experienced divers who are eager to explore fascinating blue holes and stare into the abyss that unveils below. One of the best diving sites on the island is the Crater, an oceanic blue hole welcoming divers of any level. Many explore its outer rim and its interior resembling a canyon until they reach the outer walls and its dark edges, where only the bravest and most experienced divers should venture. This blue hole is home to large turtles, eels, and rays. Advanced divers are often found at the Over the Wall diving site too, where the wall drops more than 2 miles. You'll discover a dark and intriguing world where the waters have a high concentration of plankton that puts on a magical nightly performance.
Grand Bahama
Grand Bahama is known for its shark and dolphin encounters, as well as for its beautiful coral reefs and shallow shipwrecks. Its southern shore is home to giant underwater cave systems and this exactly what scuba divers love to hear. The dive sites are for every level of comfort, beginners having access to protected coral reefs and wrecks, while experienced divers venturing along majestic walls. Not only one of the most spectacular diving sites in the Bahamas but also one of the best in the world, Tiger Beach opens the gates to the adventurous world of tiger sharks. Even though an encounter with one of these sharks sounds scary is actually thrilling and rewarding. Divers who prefer wreck dives, often go to Jose's Wreck, where they can swim under the boat and discover the superb wildlife beneath.
Nassau (New Providence)
Great for beginners, the dive sites around Nassau delight divers with dramatic walls, beautiful coral reefs, intriguing blue holes, historical wrecks, shark dives, and plenty of caves. Many of the most popular dive sites are located on the western side of the island, while the walls await above Lyford Cay and further south. There are plenty of wrecks around the island for divers to explore, but many prefer to visit the Cessna Wreck and Sea Viking Wreck, the latter requiring an Advanced Open Water Certification though. Beginners can easily venture into the fascinating world of James Bond Wrecks and The Willaurie Wreck that create spectacular backdrops for photographers. Shark diving can be experienced at Shark Buoy and Shark Arena, both shallow dives but absolutely memorable.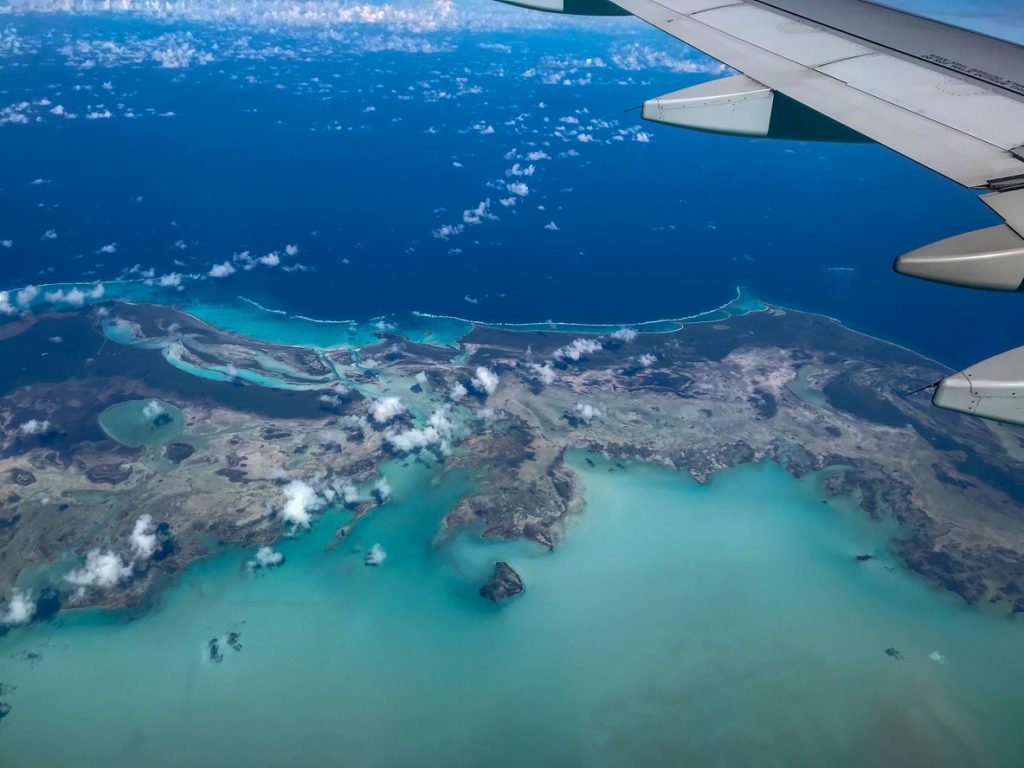 Bimini
Bimini Island is situated only 50 miles away from Florida and welcomes divers into a fairy tale world of coral reefs, caverns, sheer walls, and shallow wrecks. Since the Gulf Stream cruises past Bimini, it creates an appealing world for hammerhead sharks and bull sharks that can be easily spotted here from October to mid-March. Even though the island is ideal for night dives, and drift dives too, many divers come here to meet the superstars: the sharks! The beginners love to spend their time at the protected reefs, especially at Atlantis Road, Hawksbill Reef North, and Kinks, while the most adventurous take on the fast-paced drifts created by the Gulf Stream at Tuna Alley or Victory Reef. The wrecks of The Hesperus and the Sapona are great destinations for beginners who want to explore beautiful wrecks.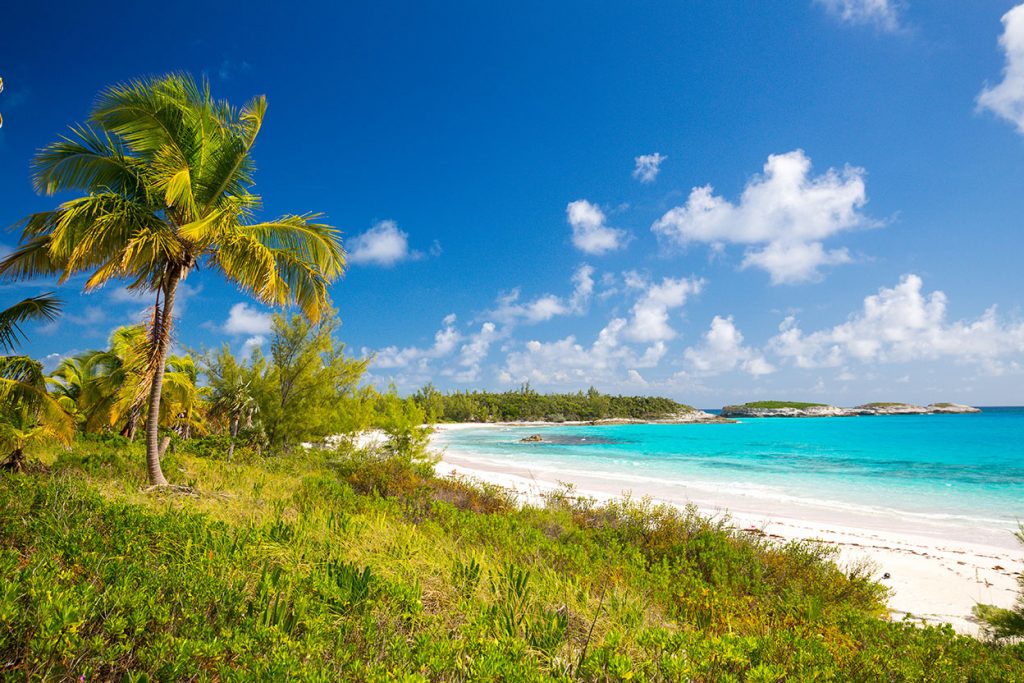 Eleuthera & Harbor Island
Wreck divers are enchanted with Eleuthera and Harbor Island that have more shipwrecks than any other area in the country. The coast stretches along 110 miles, which means there are numerous dive sites ideal for divers of any level. Besides the multitude of wrecks, divers will also encounter reefs, walls, and inland sinkholes. Devil's Backbone is famous for its abundance of wrecks, where you'll find the Train Wreck, but also three individual wrecks piled on top of each other. Advanced divers often head to the Plateau and the Pinnacles, astounding especially due to their depths and mounds of corals. However, the most famous dive site in the area has to be Current Cut, situated between the Current Island and North Eleuthera Island, also known as Bahamas' Best Drift. Current Cut lures divers in with its rich marine life and colorful reefs but also with a 4-knot current they can ride while admiring reef sharks, eagle rays and an abundance of tropical fish.