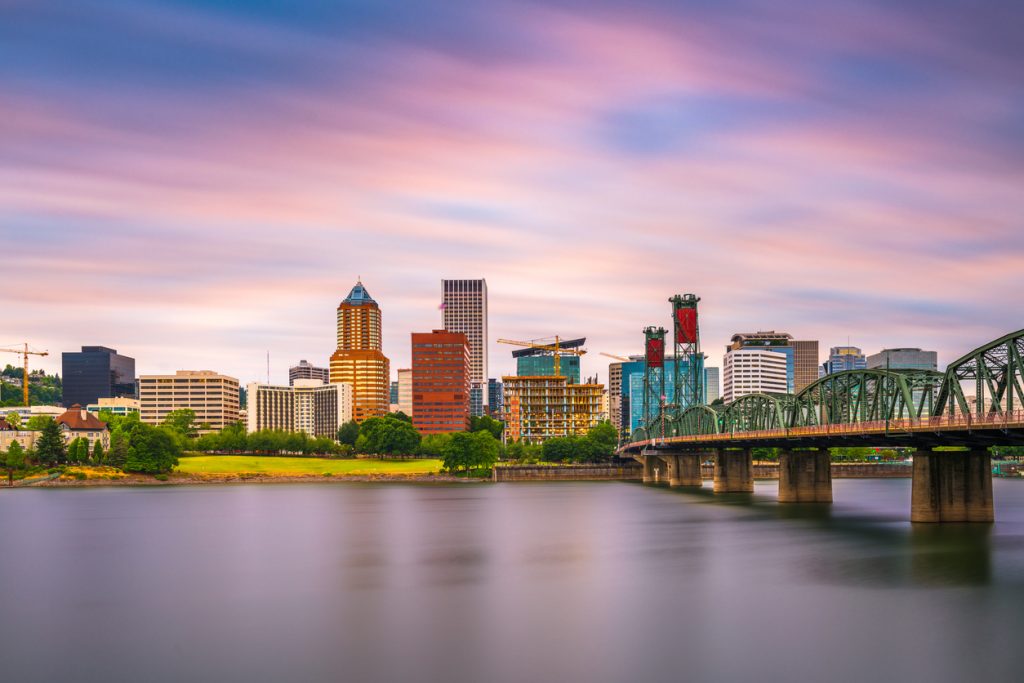 Oregon is one of our editor's favourite destinations, his face lights up when we mention the state.
Are you planning a unique summer road trip and want to take the route less traveled? Oregon might be just the destination for you. Considering its abundance of attractions, beautiful coastline and desert-like landscapes, tranquil lakes and whirling rivers, glorious waterfalls and majestic volcanoes, and not to mention its attractive wine-growing region, Oregon is the perfect choice for a summer holiday. So go to Oregon this summer and discover its diverse landscape and fascinating attractions.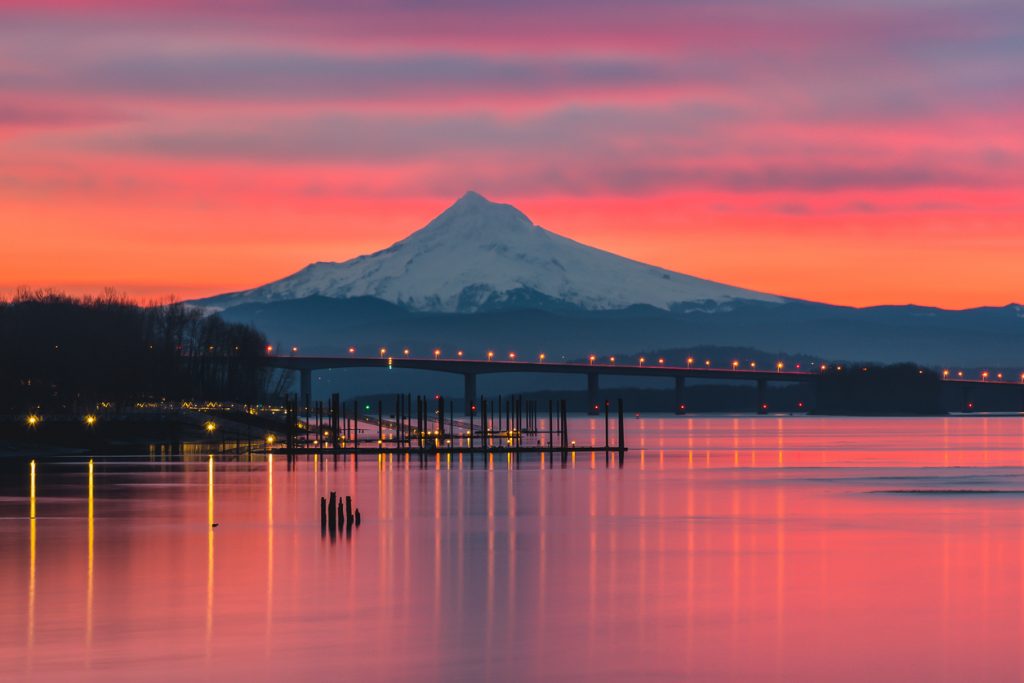 Home to hip Portland, renowned for its eclectic food and arts scenes and indisputable eco-friendly approach to life, and smaller charming cities, like Bend and its microbrews, Oregon is a destination where getting bored is possible only if you really, really want to. And not even then! You'll always find a festival or cultural event to draw you in, a romantic walking route along a superb Pacific beach, a hiking trail on the gorgeous Mt. Hood, a rafting adventure in the Columbia River Gorge, or an award-winning wine to chase away any tendency to be inert.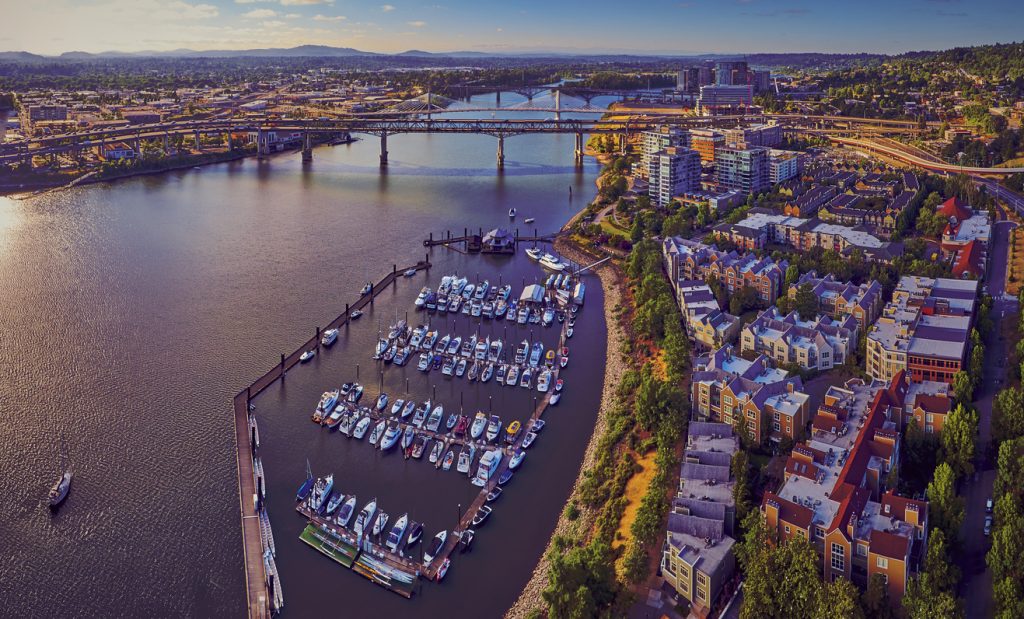 Portland
Situated at the northern end of the Willamette Valley, bohemian Portland prides itself with one of the beautiful rose festivals in the world. Summer comes with a superb variety of roses, and the International Rose Test Garden attracts rose lovers from all over the world. Continuing a tradition older than 100 years, the Rose Festival embellishes the city with parades, fair rides, and fireworks.
Want to admire more flowers? Visit the Lan Su Chinese Garden, adorned not only with superb flowers but also with romantic bridges and walkways, beautiful pavilions and a lovely teahouse. Dinner tastes better when it's served outdoors, and Portland doesn't miss the chance to celebrate summer with delicious food served at food cart pods and the Portland's Farmers' Market.
There are no less than 300 miles of bike trails in Portland, so what better way to discover the city in the summer than by bike? You can rent your bike at the Waterfront Bicycle Rentals. The city is also home to the Waterfront Blues Festival and the Oregon Brewers Festival, both summer events that attract thousands of hip tourists eager to taste a slice of Portland's coolness.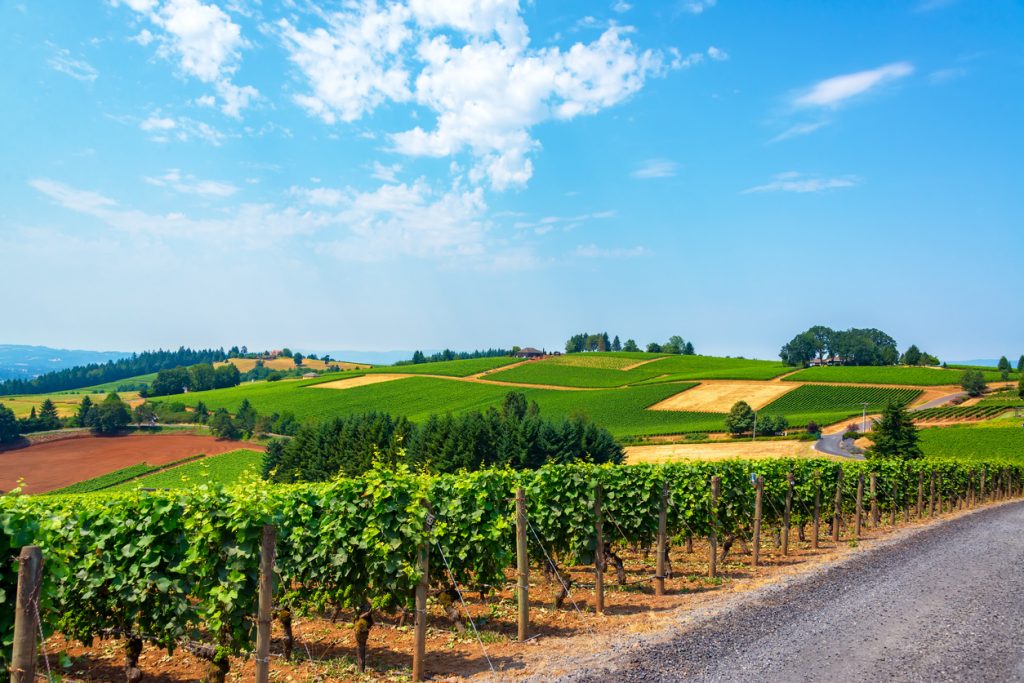 Willamette Valley
A tour of the Willamette Valley unveils an award-winning wine region home to more than 500 wineries. The most appreciated wine in the valley is the Pinot Noir, but you'll have the opportunity to taste a variety of other flavorful wines, especially if you visit famous wineries like the Eyrie Vineyards, Elk Cove Vineyards, and Argyle Winery. One of the oldest and most visited vineyards in Oregon is Sokol Blosser, a picturesque location ideal for wine tasting accompanied by delicious nibbles.
The wine region of Oregon stretches from south of Portland to Eugene and will take you through Salem, the state's capital and perfect base to explore the Silver Falls State Park and the Baskett Slough National Wildlife Refuge.
Eugene, also known as Emerald City, due to its majestic evergreen foliage, is adorned with endless walking and cycling trails awaiting in oases of greenery like the Wild Iris Ridge Park and Hendricks Park. Summer brings wine and beer festivals in the valley, as well as culinary events, theater performances, and a contagious fun and artsy ambiance.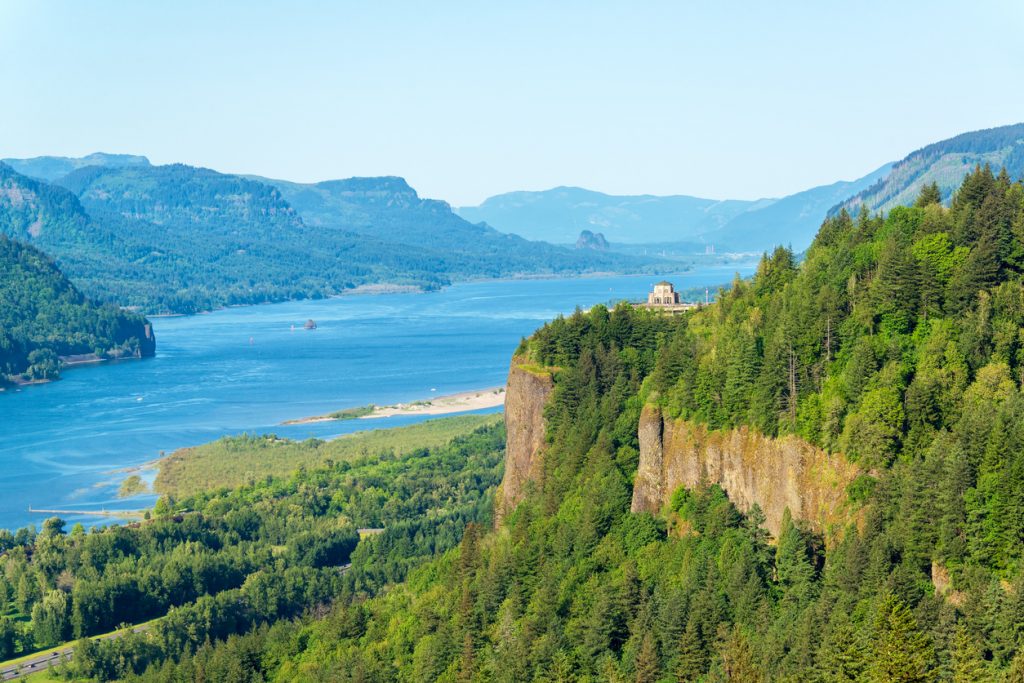 Columbia River Gorge
One of the most beautiful natural attractions in Oregon, Columbia River Gorge dazzles with superb scenery and many outdoor activities. The creation of the last Ice Age that had glacial floods carefully carve breathtaking cliffs, this canyon is a playground for outdoorsy people. From hiking and swimming to windsurfing, there is plenty to do in its dry canyons, temperate rain forest, and woodland.
The gorge is blessed with an abundance of waterfalls, many of them equipped with their own swimming basin. The river-carved canyon covers an area of 80 miles and is framed by the historic Columbia River Highway, one of the most scenic routes in the US.
Astoria
At the mouth of the splendid Columbia River, you'll discover the pretty town of Astoria. This lovely town charms visitors with a historic waterfront and the Lewis and Clark National Wildlife Refuge where you can enjoy eco-tours. If you're up for a kayaking adventure, rent your kayak from Astoria and take to the waterways.
If you'd rather keep your feet on dry land, the High Life Adventures center in Warrenton dares you to overcome your fear of heights and enjoy a sublime scenery from one of its eight zip lines. Want to keep things a bit more chill? Jump on board the Astoria Riverfront Trolley and travel back in time for a few moments.
Explore Astoria's past with an incursion into Fort Stevens State Park's stories, where you'll discover a military fort, tempting freshwater lakes that promise refreshing splashing sessions, as well as all the hiking and cycling trails you want.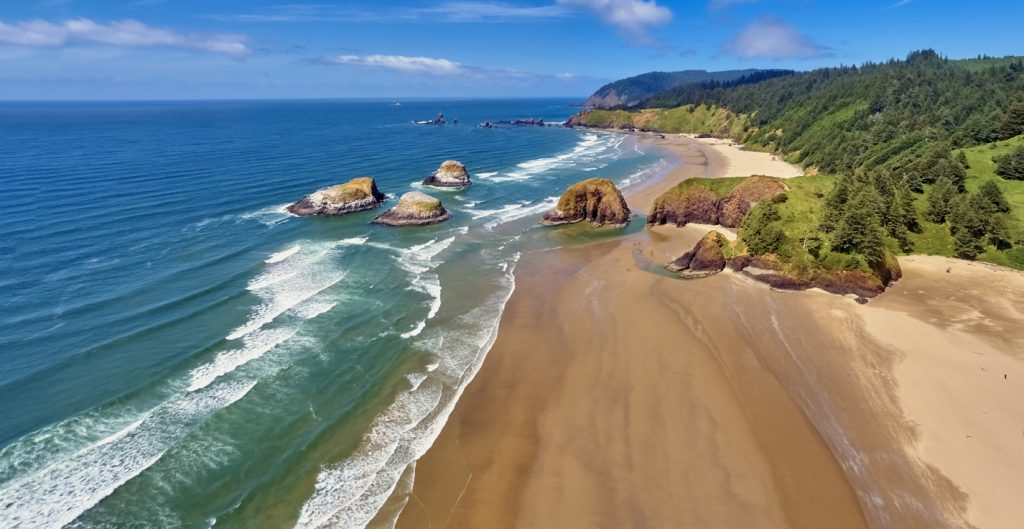 The Oregon Coast
A secret for many, the Oregon Coast is a splendid destination that seems to have only been discovered recently. A superb coastline dotted with about 300 miles of white-sand beaches and picturesque towns and villages, the Oregon Coast offers now accommodation in beautiful oceanfront hotels and vacation rentals and boasts an impressive culinary scene that abounds in fish and seafood. The coast is adorned with scenic drives and miles and miles of splendid hikes and can be a fun destination for summer lovers and a muse for artists.
Nature lovers will feel in heaven during a summer holiday on the Oregon Coast just by being lazy on one of its many wonderful beaches and admiring migrating whales or baby harbor seals trying to understand the miracle of life while playing on a rock. The Pacific is dressed in shades of indigo blue along the coast, and the sunsets are always romantic!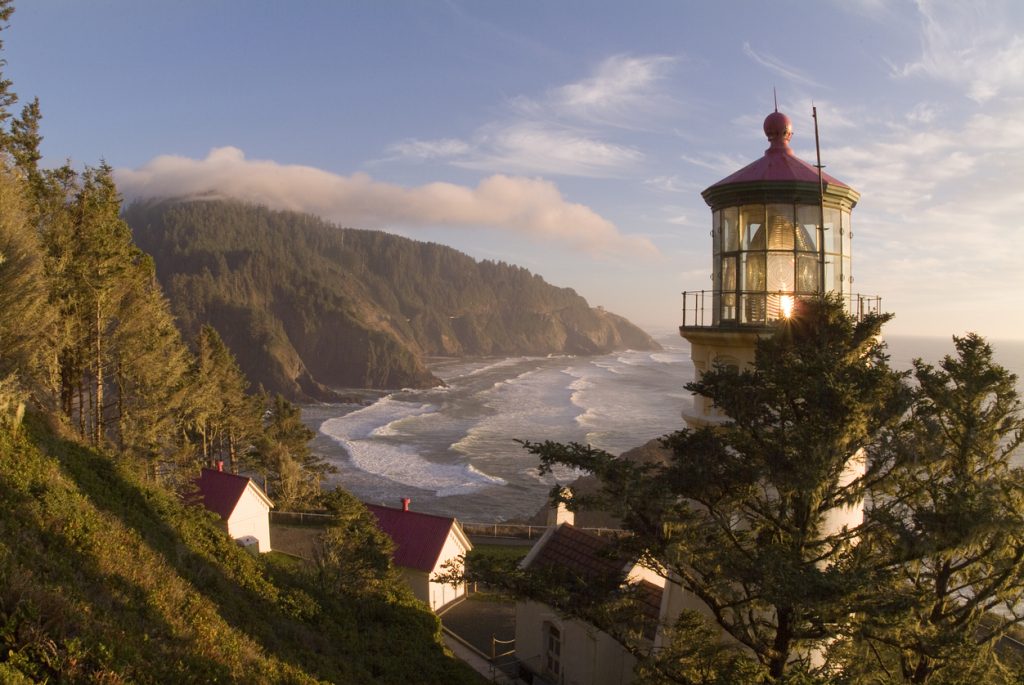 Bicyclists and hikers have all the routes they wish for, accompanied by gorgeous views of the coast and the presence of historic lighthouses, while boaters explore the waters on jet boats and golfers find their haven on one of the many golf courses at Bandon Dunes.
The most beautiful jewel in the Oregon Coast's crown is the lovely town of Newport, home to art galleries and picturesque streets, and framed by lovely wonders like Yaquina Bay Bridge and its lighthouse. The beaches in Newport are ideal for sunbathing, swimming, kite flying and admiring gracious whales, and its restaurants' menus overflow with crab dishes and seafood.
If you liked this travel feature you may also enjoy reading: https://www.purevacations.com/ottawa-in-the-summer/