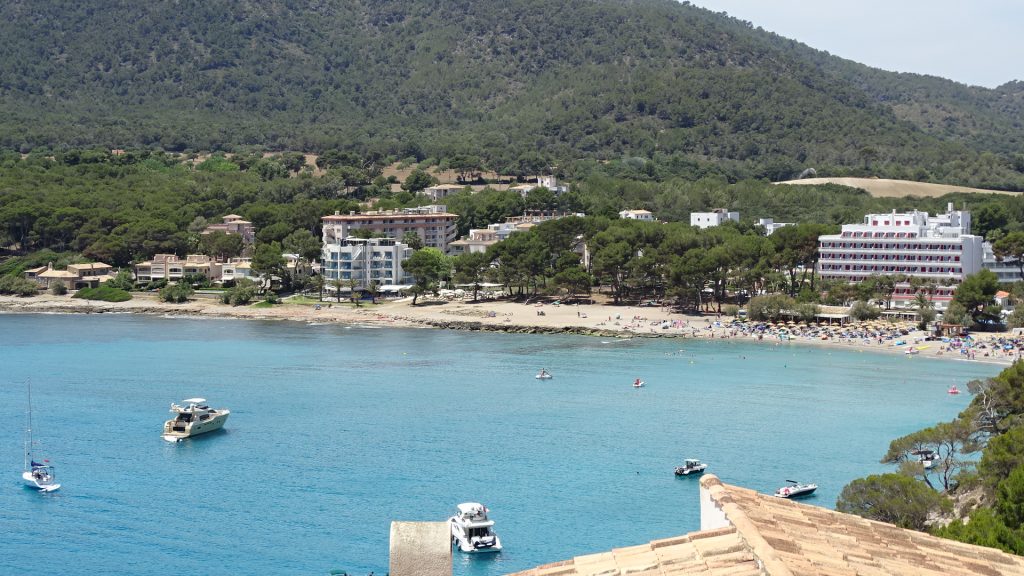 If you're looking for idyllic summer destinations in Mallorca, away from the frenzy of summer and mass tourism, Canyamel and Sa Coma might be exactly what you've been searching for! Both gorgeous little summer resorts, ideal for couples and families, Canyamel and Sa Coma are blessed with beautiful ribbons of soft sand, picturesque scenery, and the crystalline waters of the Mediterranean Sea. Add to this a great selection of hotels and dining venues, as well as various fun activities either on land or on water, and you've just discovered the perfect place to spend your summer holidays in Mallorca.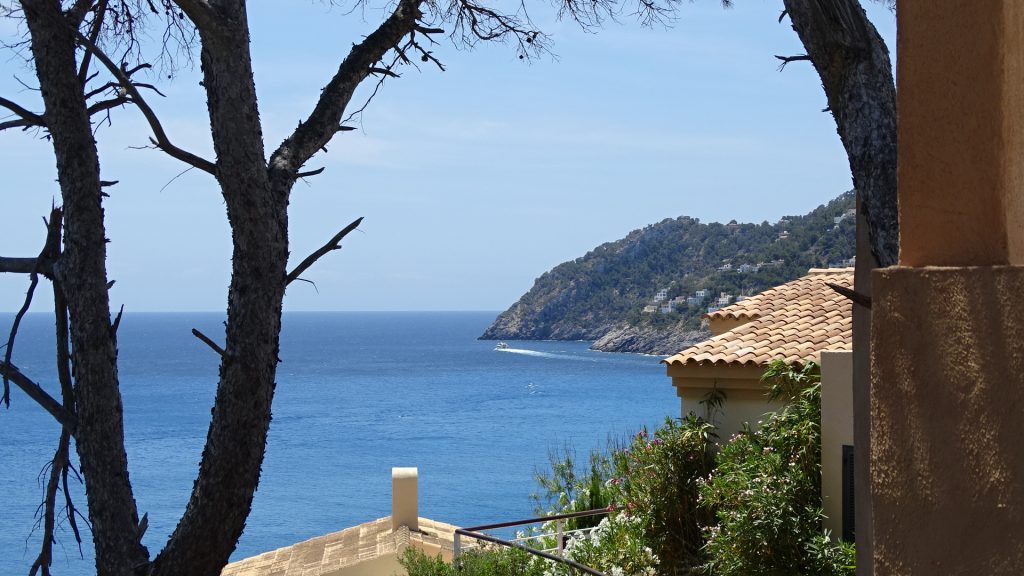 Shy Canyamel
Also known as Costa de Canyamel or Playa de Canyamel, the resort of Canyamel is tucked away on the northeastern coast of Mallorca, in the municipality of Capdepera, 76 km from Palma de Mallorca airport. The name of the town means honey cane in Catalan, and it's derived from the fact that the region used to be home to sugarcane plantations and bee yards.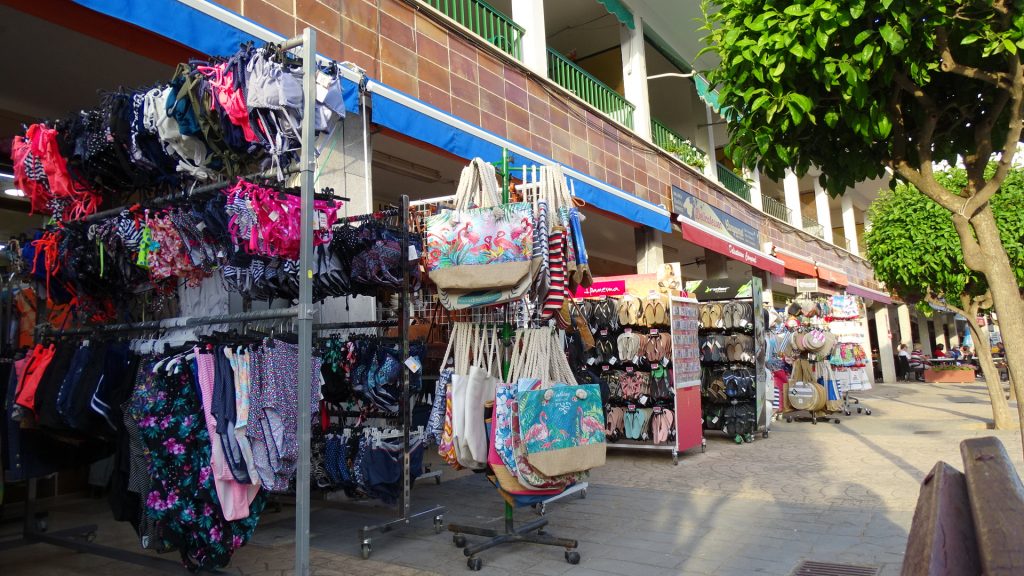 An oasis of tranquility framed by lush hills from where you can admire splendid sea views, Canyamel is an authentic Mallorcan destination where mammoth resorts and crowds of tourism haven't (yet) left their mark. It is not a very developed resort town, but it does offer excellent accommodation options and great activities for the entire family. The little town of Canyamel is home to 100 tennis courts, where you can learn to play tennis or improve your tennis skills. Both locals and international travelers come to Canyamel to enjoy its relaxing and serene setting while spending their days surrounded by natural beauty.
The town is divided by the Torrente de Canyamel, a bold stream that also brings fresh water to the beach. The river starts its 8-kilometer journey in the nearby ancient town of Arta and continues into the town. While the southern part of Canyamel is more developed and touristy due to the variety of hotels and shops, the northern part is mostly reserved for gorgeous villas and golfers who have access to an excellent golf course. Moreover, the northern part is also home to the spectacular caves of Artà, the most captivating attraction in Canyamel.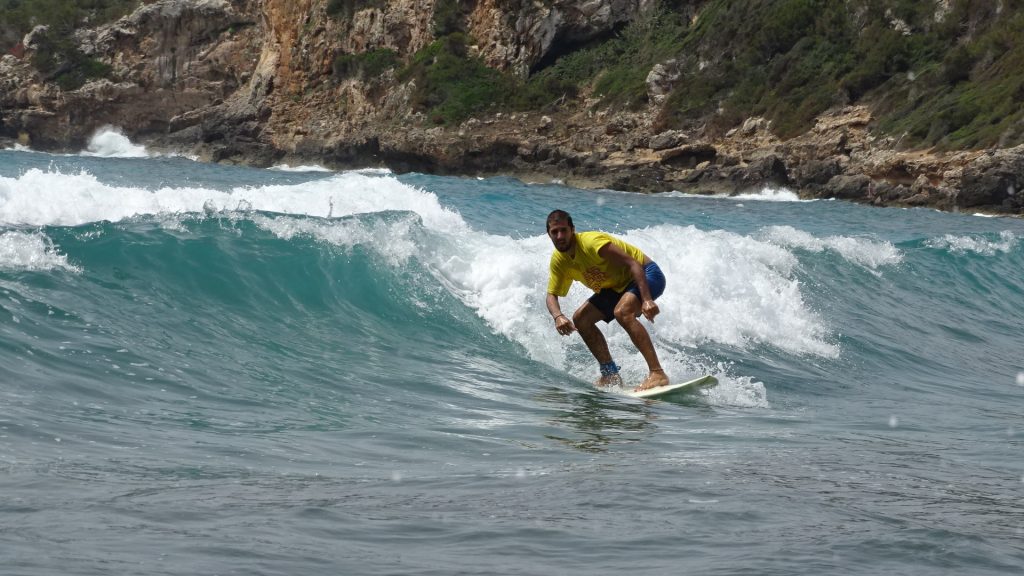 Canyamel is remarkable due to its natural beauty and lovely child-friendly beach protected by mountains on both sides. The golden-sand beach of Canyamel is rarely busy and always flawless. It is 290 meters and is equipped with sun beds and parasols, as well as toilets, showers, and a beach bar. Everybody can splash around in the turquoise, crystal clear waters of the sea, especially since a lifeguard is always watching over in the summer. If you're up for an adventure, the beach has pedal boats, paddleboards and other water equipment available to spice up your summer holiday in Canyamel. Beyond the main sandy beach, you'll discover a rocky section, ideal for sun worshipers who want to enjoy an even quieter beach day. Surfing is also popular in Canyamel with a large active surf community and some excellent waves too.
A great place to stay is at the Canyamel Park Hotel and Spa.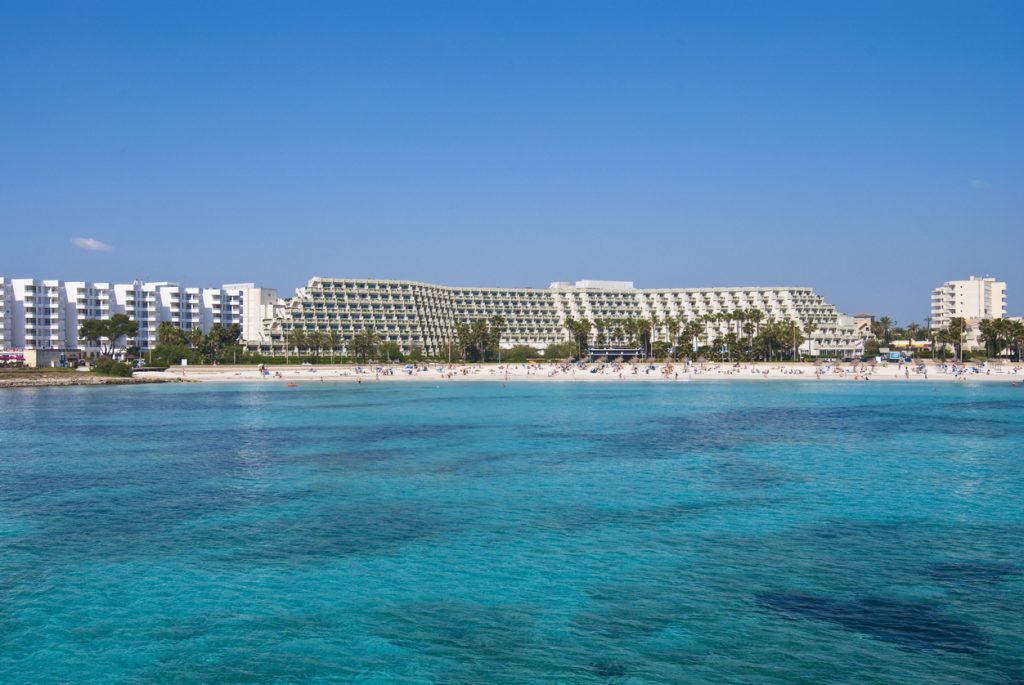 Modern Sa Coma
One of the most beautiful resorts in Mallorca, Sa Coma awaits on the eastern coast of the island. Unlike the tranquil Canyamel, Sa Coma is a modern and popular resort. The town is situated south of Calla Millor and is divided from this resort by the peninsula of Punta de n'Amer. Sa Coma was designed to be a tourist resort and dates back to the 1980s. In 1985, Sa Punta de n'Amer became an official nature reserve. The resort is also known for its impressive 17th-century defensive tower "Es Castell" that houses a museum and offers fabulous views of the sea and the countryside.
Sa Coma has a lovely one-kilometer long beach dressed in soft white sand and caressed by crystalline waters. The beach is safe for kids, has shallow waters, and provides a generous space for playing. During the summer months, lifeguards make sure everyone is safe, and the beach is equipped with sun beds and umbrellas. For fun beach activities, you can hire pedalos, windsurf, or dive into the turquoise waters of the Mediterranean Sea. A traffic free promenade awaits behind the beach. The promenade enjoys the shade of palm trees and pines and is lined with restaurants, cafes, and bars.
Sa Coma is a relatively new summer resort and home to beautiful streets and modern hotels. Tourists searching for adventures, can visit the famous Coves del Drac and Coves del Hams, situated 10 km away, or the Talaiot Na Pol, ancient stone buildings often found in Mallorca and Menorca. Right next to Sa Coma, you'll discover the S'Illot, one of the most important archaeological sites in the Balearic Islands. Sa Coma is also known as home to the Smooth Jazz Festival that takes place every year in May and enlivens the city with jazz music for about a week.
If you like this article you may also like to read: https://www.purevacations.com/dalmatia-beach-resorts/