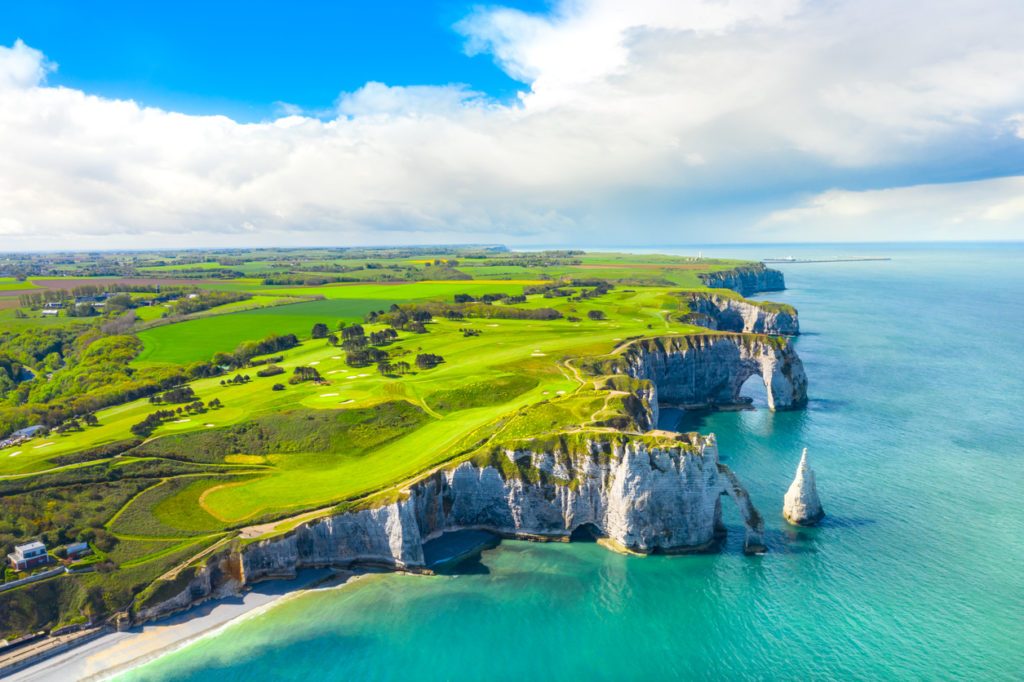 One of the 18 regions of France, Normandy, impresses visitors with a glorious history and outstanding attractions. Many explore Normandy for its D-Day landing beaches and monuments and mausoleums that tell stories of battles and heroes.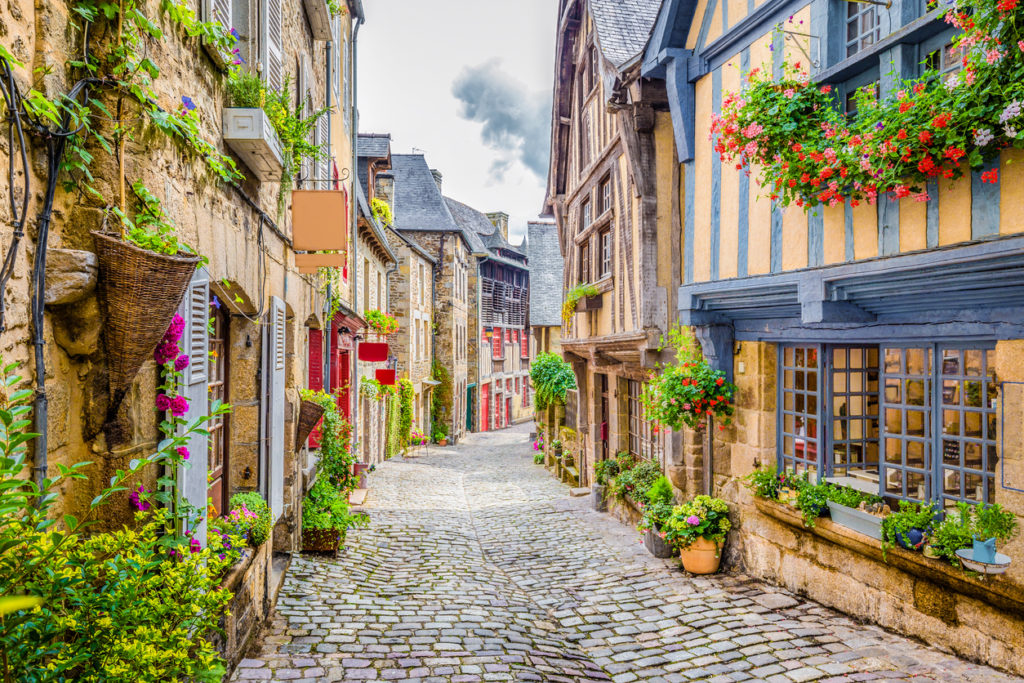 However, there's a romantic facet to Normandy as well. An enchanting Normandy with quaint seaside resorts, pretty port towns, splendid monasteries, rolling hills, and impetuous mountains! A Normandy that delights all senses with breathtaking scenery, muse for painters like Monet and van Gogh, and with creamy Camembert cheese and aromatic Calvados brandy.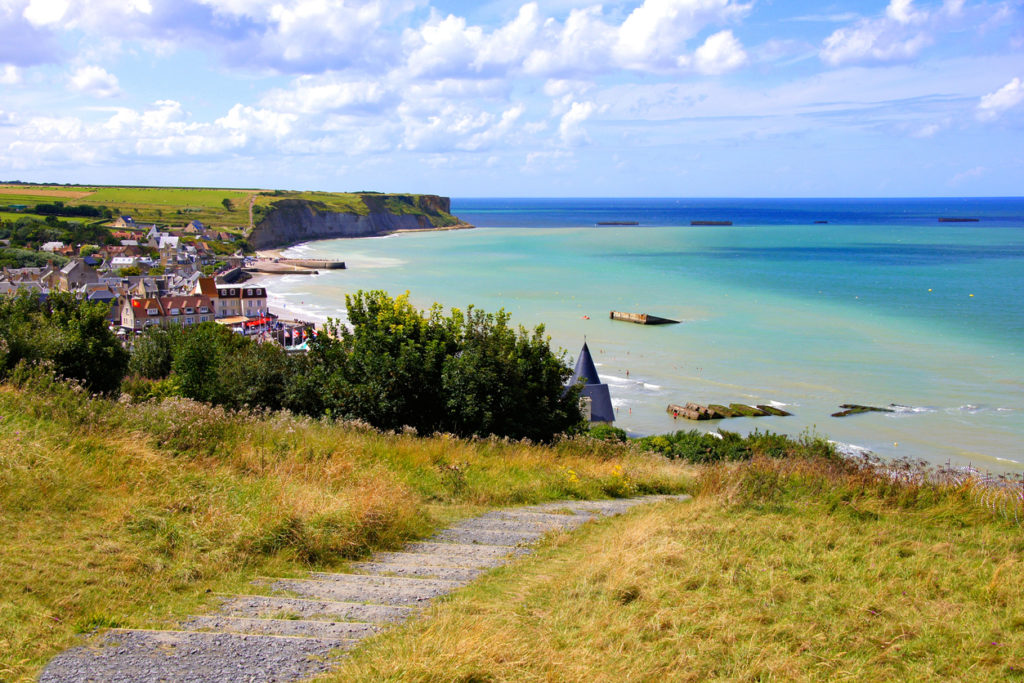 Whether you explore Normandy for its historical tales, gorgeous towns, or culinary treats, you'll return home with an aching desire to return. Here are some of the most impressive sights and things to see in Normandy: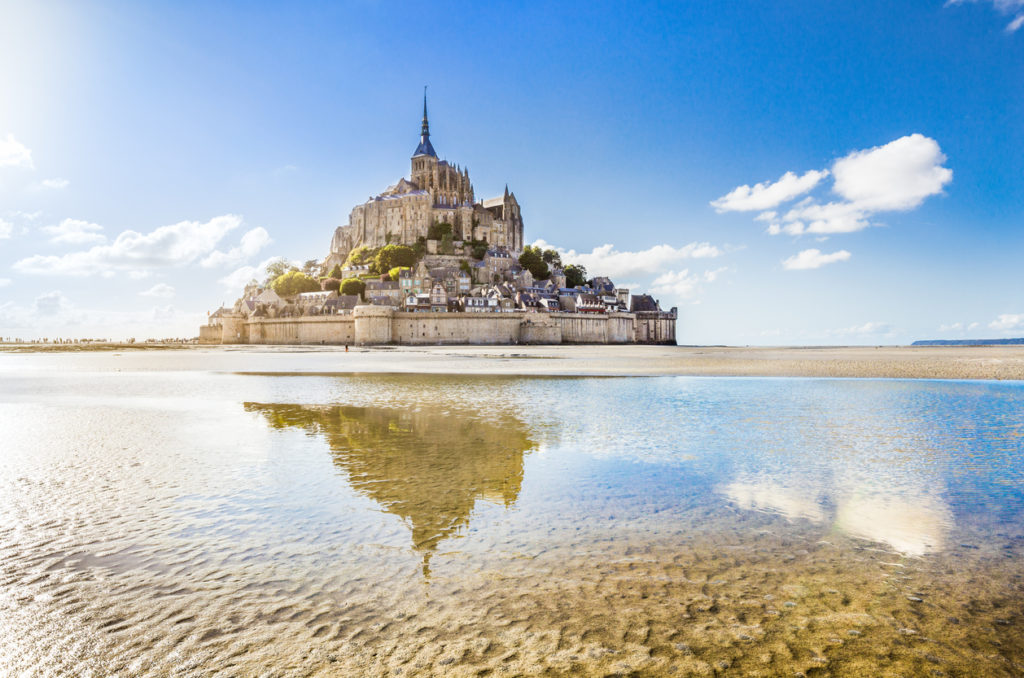 Be in awe with Mont Saint Michel Abbey
The grandiose Mont Saint Michel Abbey is one of the most beautiful attractions in France, a spectacular 8th-century monastery perched on the steep slopes of a narrow strip of land in the English Channel. Situated where Normandy meets Brittany, Mont Saint Michel becomes an isolated island when the high tide reaches its shores. In low tide, travelers have the amazing chance to complete a "traditional crossing" recreating the crossing taken by medieval pilgrims. Daring travelers who climb the 300 steps to reach Mont Saint Michel's peak will be rewarded with lovely views of the peaceful abbey and the surroundings.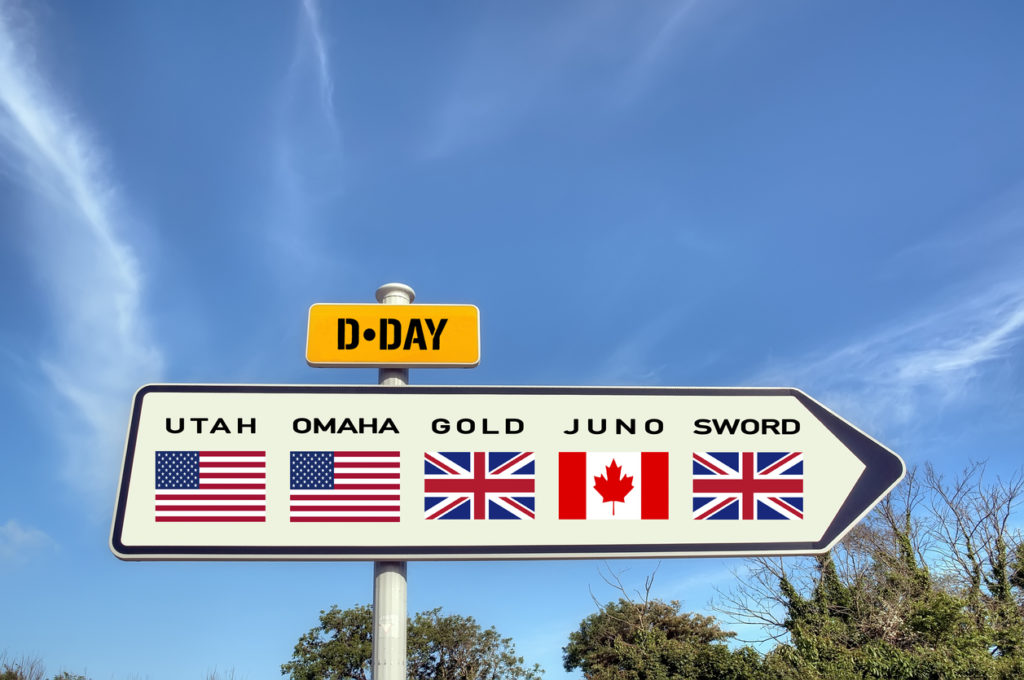 Retrace history at the D-Day beaches
Due to its important role in World War II, Normandy is often on the maps of history buffs eager to learn more about the events of D-Day. The Allied powers chose five landing pages from where they've started their successful campaign to drive out the Nazis. You'll find numerous monuments and museums along 50 miles of coastline.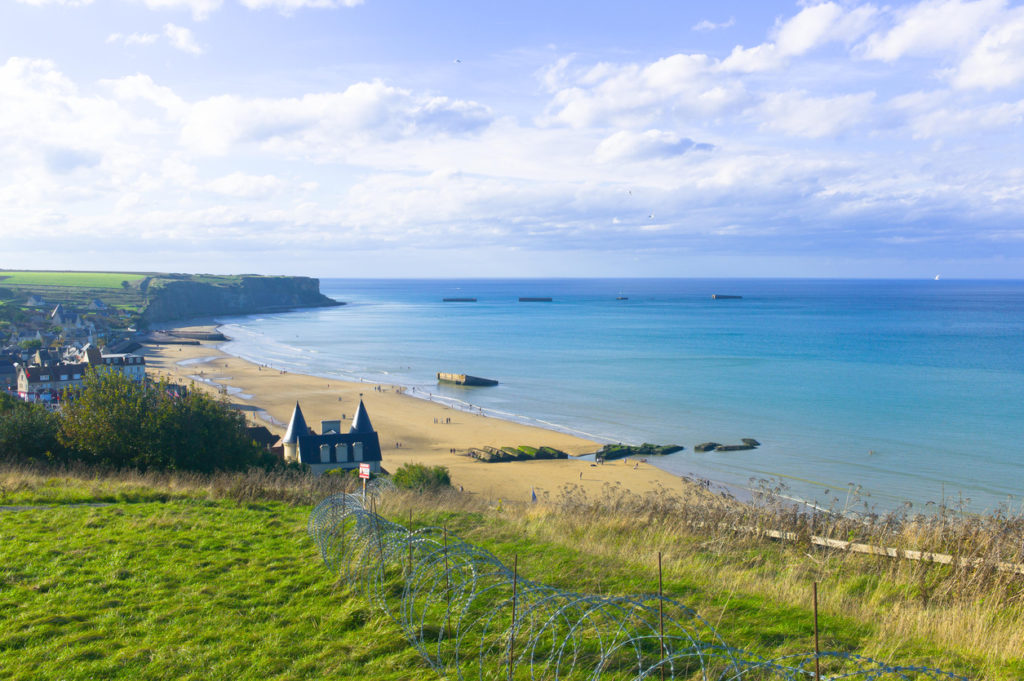 If you want to truly understand this major historical episode and make sure you won't miss anything important, it's a great idea to visit the D-Day beaches accompanied by a tour guide. The tour will include a visit to the out-of-this-world landscape of Pointe du Hoc, a trip to Omaha Beach, as well as a chance to pay your respects at the Normandy American Cemetery, where over 9,000 brave soldiers are buried. 
Visit the Chateau de Caen
The city of Caen started its story with the Chateau de Caen built in 1060 by William the Conqueror. A gorgeous Romanesque structure shaped from local yellow limestone, the castle is one of the largest medieval monuments in Europe. Once a fortress and a base for the English during the Hundred Years War, currently the castle houses the Museum of Normandy and Caen Museum of Fine Arts. Much of the city was destroyed during the war, but the castle alone is a good enough reason to visit Caen.
Explore Rouen
One of Normandy's main cities, Rouen will fill in the gaps regarding the region's history and culture. Home to over 2,000 charming half-timbered houses that adorn the city's old town. Rouen is a beautiful destination rich in history and attractions. Besides the gorgeous half-timbered houses dressed in pastel colors that seem to want to take over each other, you'll also have a chance to admire the beautiful Gros-Horolodge clock tower, an gorgeous astrological clock.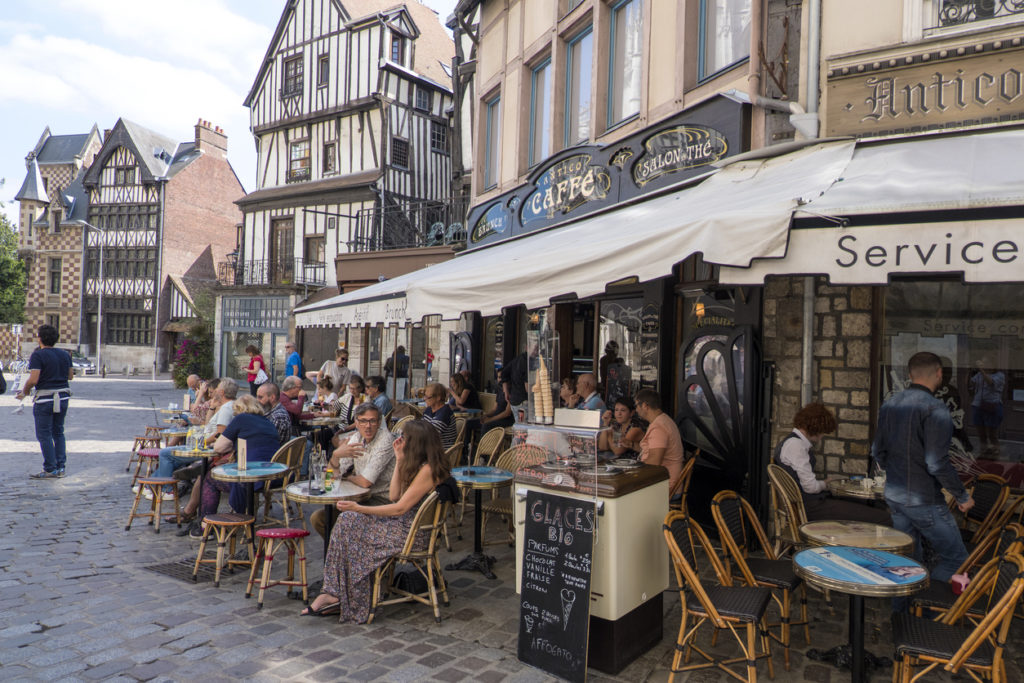 Don't miss a visit to the Church of St Joan of Arc built on the spot where she was martyred and a tour of Rouen's Notre Dame Cathedral whose mighty spears dominate the city's skyline. Only 23 km west of Rouen awaits the romantic ruins of Abbey of Jumièges set in a superb landscape, on a bend of the Seine, and dating back to 654 AD.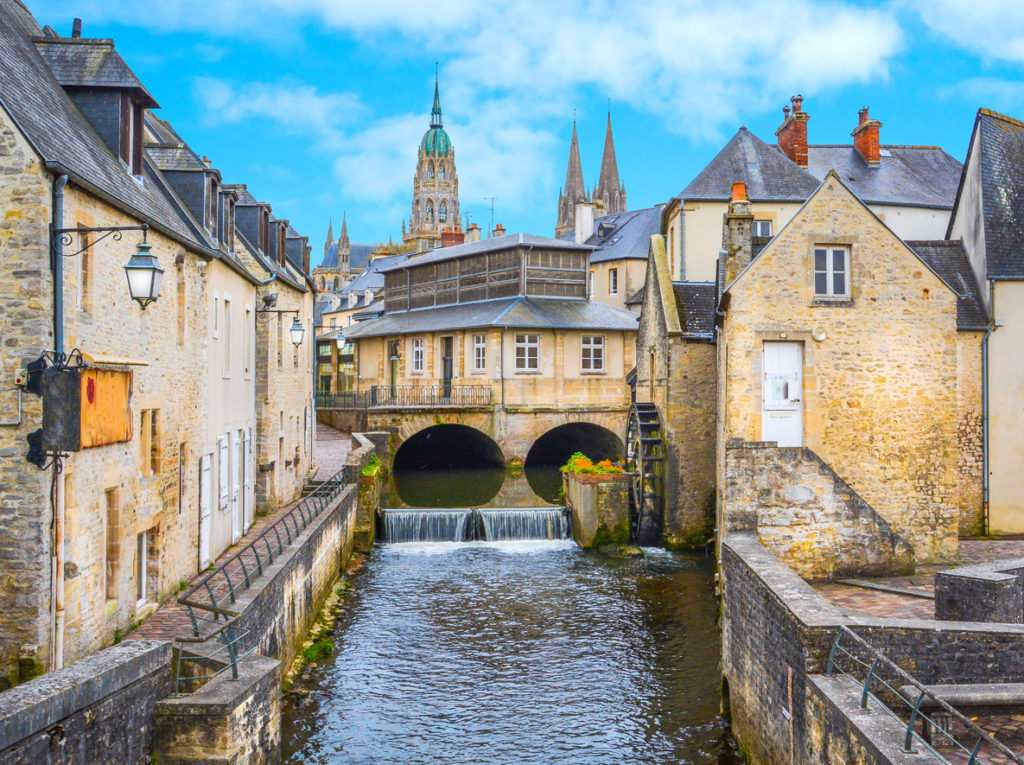 Fall in love with Bayeux
The enchanting town of Bayeux is one of the most beautiful towns in Normandy. A stroll through the old center unveils a superb well-preserved medieval town embellished with traditional half-timbered houses and elegant mansions. Bayeux's Gothic architecture delights history buffs, especially when they discover the town's splendid Notre Dame Cathedral that adds Romanesque elements to its majestic Gothic presence.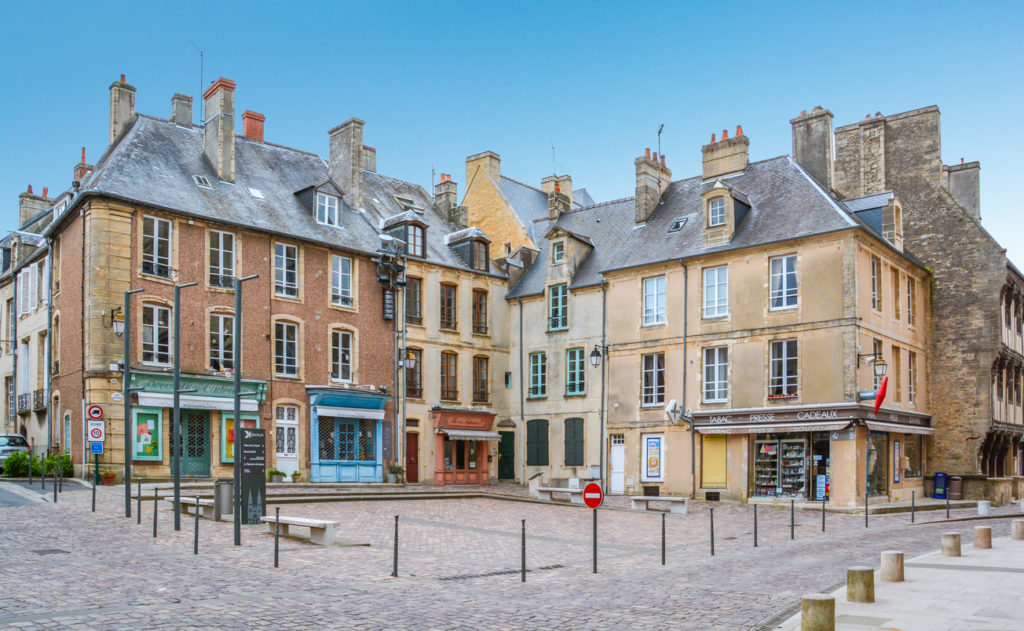 However, if there's one thing Bayeux is known for this is the magnificent Bayeux Tapestry, a famous medieval tapestry that illustrates the Norman conquest of England and can be admired at the museum with the same name. This 230-feet long tapestry depicts 58 different scenes and was created by William's wife, Matilda, more than 1,000 years ago. This is certainly a reason to explore Normandy.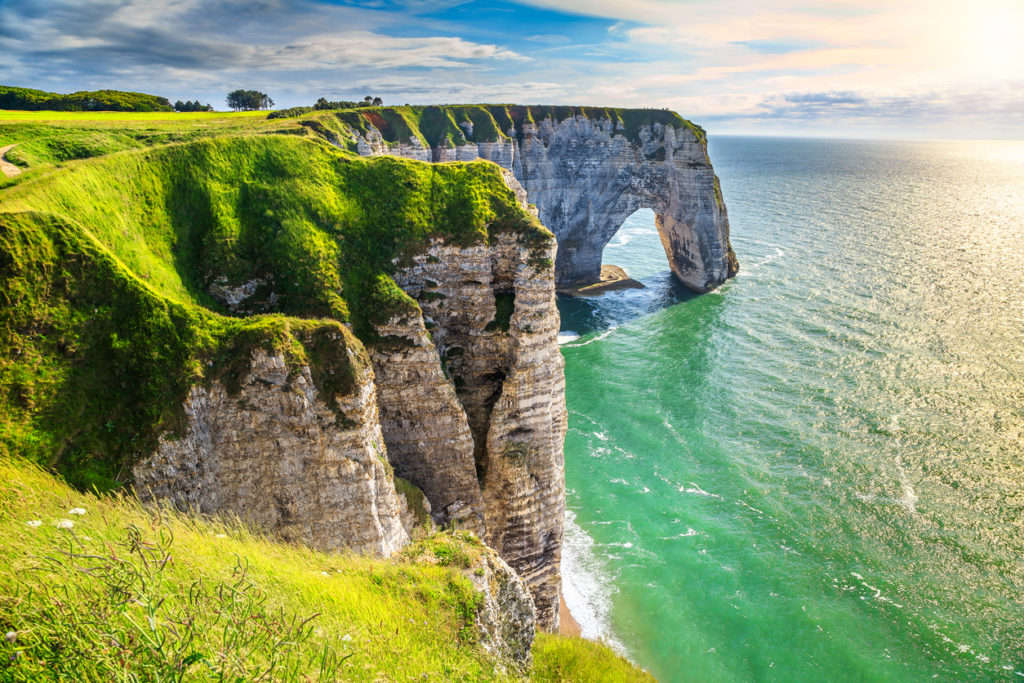 Admire the White Cliffs of Étretat
Superb Étretat dazzles visitors with its surreal white limestone cliffs. Awaiting on the Côte d'Albâtre coastline, the cliffs have been a muse for artists through the ages. From Gustave Courbet to Claude Monet, many dreamers have fallen prey to their overwhelming beauty. The cliffs create a scenery similar to the one in the English town of Dover and guard both sides of the lovely seaside resort town of Étretat.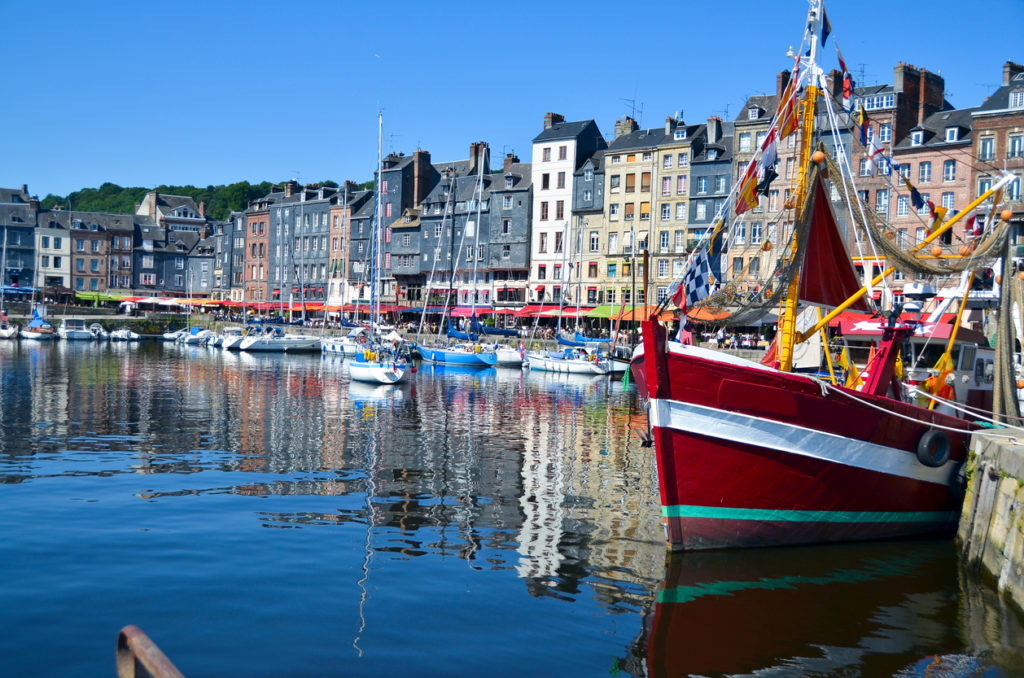 Whether you want to be lazy on the superb beaches lying at the rocks' feet or you're determined to see the Needle and capture superb views by climbing all the necessary steps, a trip to Étretat is unforgettable. We hope this article provides you a taste of what it will be like to explore Normandy and hope that you will make this part of your plans.