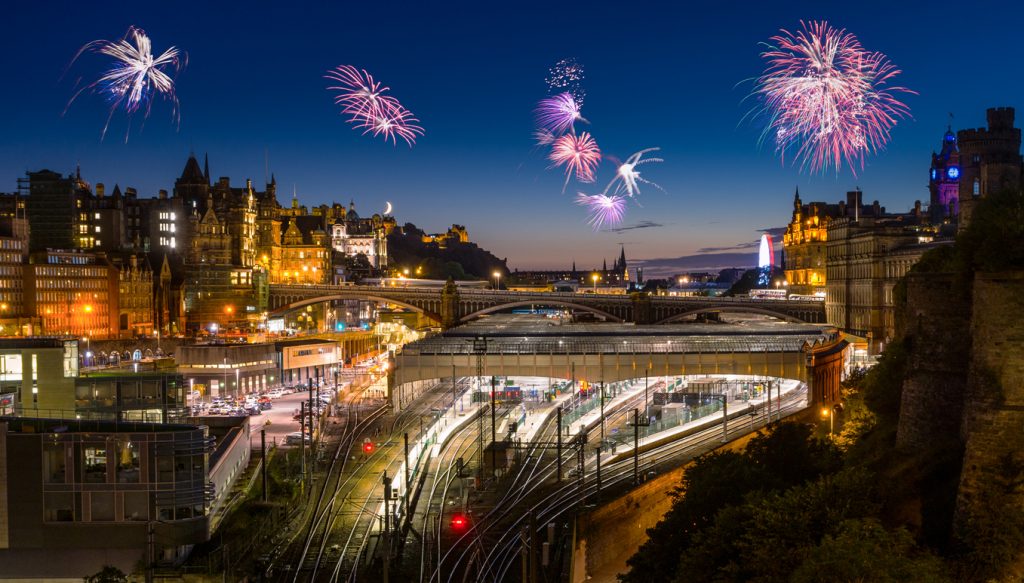 While New Year's Eve parties last only for one night in most parts of the world, Edinburgh makes you an offer you just can't refuse: a New Year celebration that lasts three days and three nights, just like royal festivities in fairy tales!
Yes, the Scottish really know how to throw a party, and their event attracts annually about 150,000 people from all around the world. They call the celebration Hogmanay, and those who love parties, especially New Year's parties, already know what I am talking about.
I am not a big fan of big, wild parties, but this was an occasion I just couldn't say no to, and I don't regret my decision at all! However, while it's true I didn't expect to find waves and waves of people filling the streets of Edinburgh, I did expect to take part at unique and memorable manifestations of joy. And I enjoyed everything!
A 3-day celebration of friendship and new beginnings
The Hogmanay celebration is spectacular! There are certain events that take place every year, and many surprises. Festivities kick off on 30 December with the Torchlight procession. This event brings together about 30,000 people, who walk the streets of Edinburgh carrying torches, on rhythms set by pipes and drums. They join the Helly Aa's Vikings for this procession, and head to the heart of the Scottish capital, invading the streets between Royal Mile and Calton Hill. The entire celebration ends with a spectacular fireworks, but not as spectacular as the one that will announce the New Year!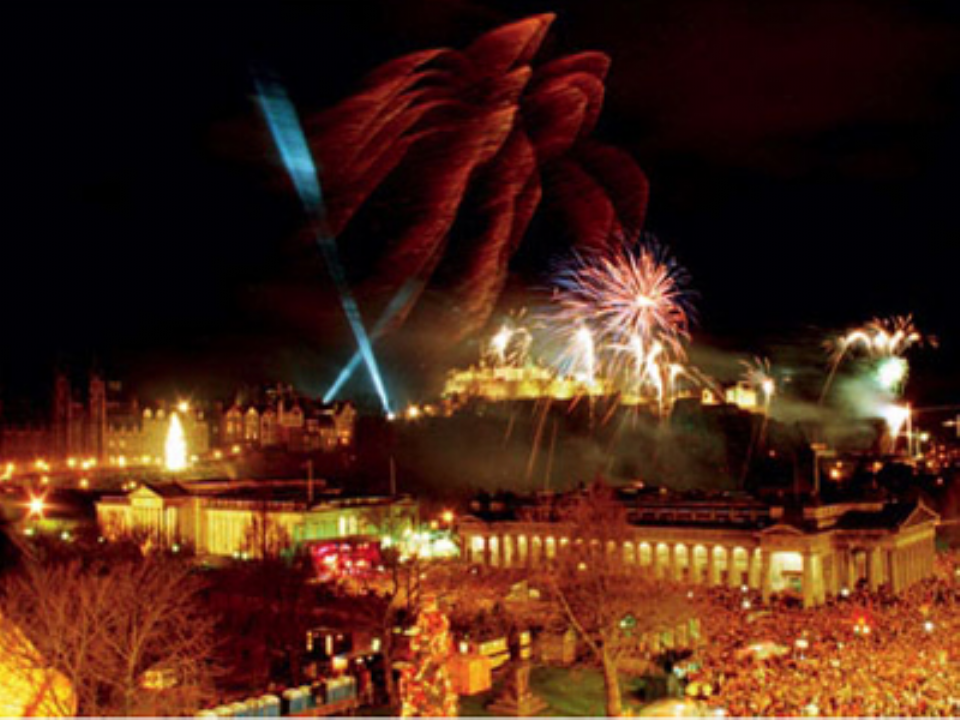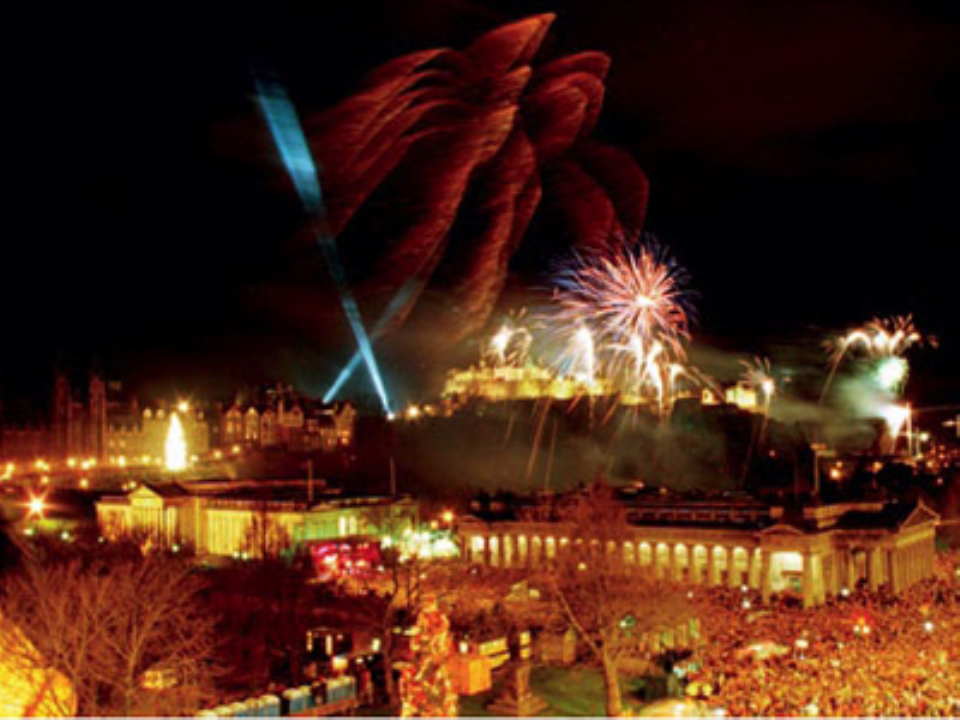 One of the wildest New Year's Eve parties happens on 31 December on Princes Street. It was during that party that I understand why Scottish are really good at partying. They just let themselves carried away by music, beer and scotch, and party like it's the end of the world, and not the end of the year, in this case. To my surprise, I enjoyed the merry ambiance, and especially the way everybody held hands during the national sing-along, Auld Lang Syne, even though they met for the first time on that very street, and arrived there from different corners of the world. The celebration really do brings people together, and not because everyone is a bit tipsy, but because Scottish are welcoming and fun people.
Of course, fireworks happened at midnight, and what fireworks I might add! We admired them from the Princes Street Gardens, beneath the imposing and majestic backdrop of the Edinburgh Castle. But the fun doesn't end here! On the contrary, it only begins. There are ceildihs to admire and attend, and so many concerts and parties all over the city that you can easily dance the night away.
If you manage to wake up the next day before the sun sets, make sure you don't miss the Loony Dook. This is the annual splash in the River Forth at South Queensferry, and it might be exactly what you need to fight the hangover and freshen up. Oh, there's one more thing! All the splashing has to be done wearing a fancy dress – and they don't care if you're a woman or a man at this point, so you just have to wear a dress! Of course, you could always say no to this fun and freezing activity, and just sleep in, so you can wake up in the evening, ready for a new party!
Hogmanay takes over the entire Scotland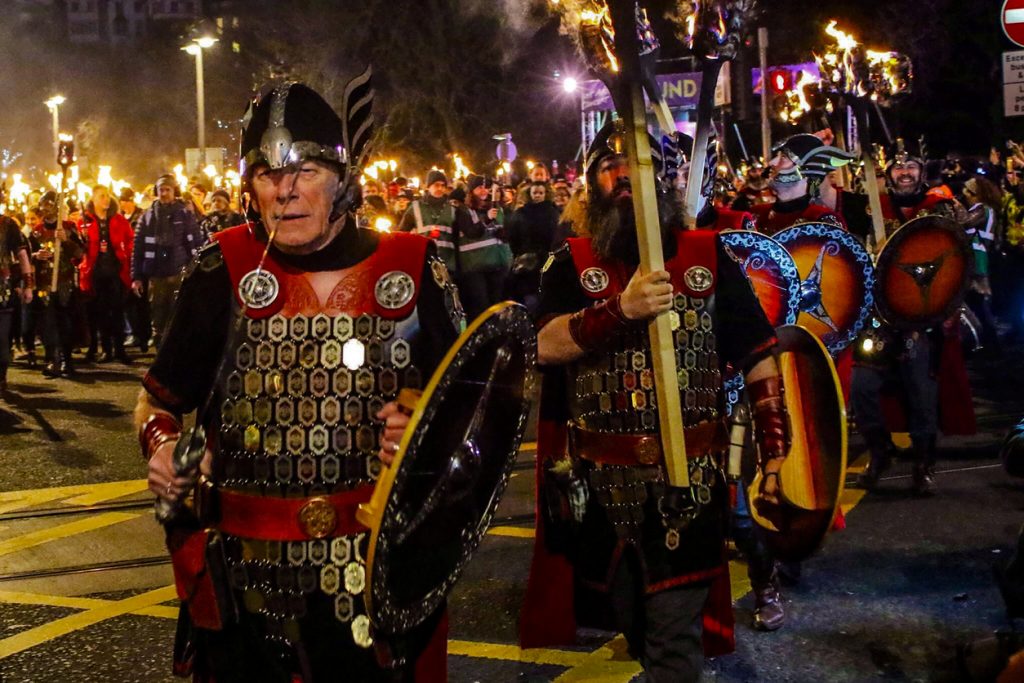 If you thought that this is all, you're wrong! These are just the highlights of the Hogmanay. It's true that Hogmanay was at the beginning of history the way Vikings celebrated the winter solstice, but today this is a celebration, festival and huge party in one event that takes over not only Edinburgh, but the entire country.
So, there are many other cool stuff that happen during Hogmanay in Scotland, just in case you're not convinced yet about the grandeur and importance of this event!
For example, Inverness hosts the Red Hot Highland Fling festival, a family-friendly event that brings on the stage, on 31 December, musicians and comedians.
Stonehaven has its fireballs to be proud of, a parade were courageous people swing actual balls of fire above their heads and heat up the atmosphere. This is a tradition celebrated for over 100 years and it probably won't stop anytime sooner.
Biggar celebrates New Year's Eve with an enormous bonfire, while the residents of Dufftown – also known as the malt whisky capital of the world – gather in The Square after midnight to take their drams of whisky and pieces of shortbread, shared out by the local Glenfiddich distillery and Walkers biscuit factory. For free!
While the celebrations in Edinburgh require tickets, the rest of Scotland invites visitors to take part at their New Year's celebrations for free. But, to be honest, if you're in Scotland during New Year's Eve, you simply can't miss the Hogmanay in Edinburgh. The Shetland Vikings recommend this party, so the investment is totally worth it!