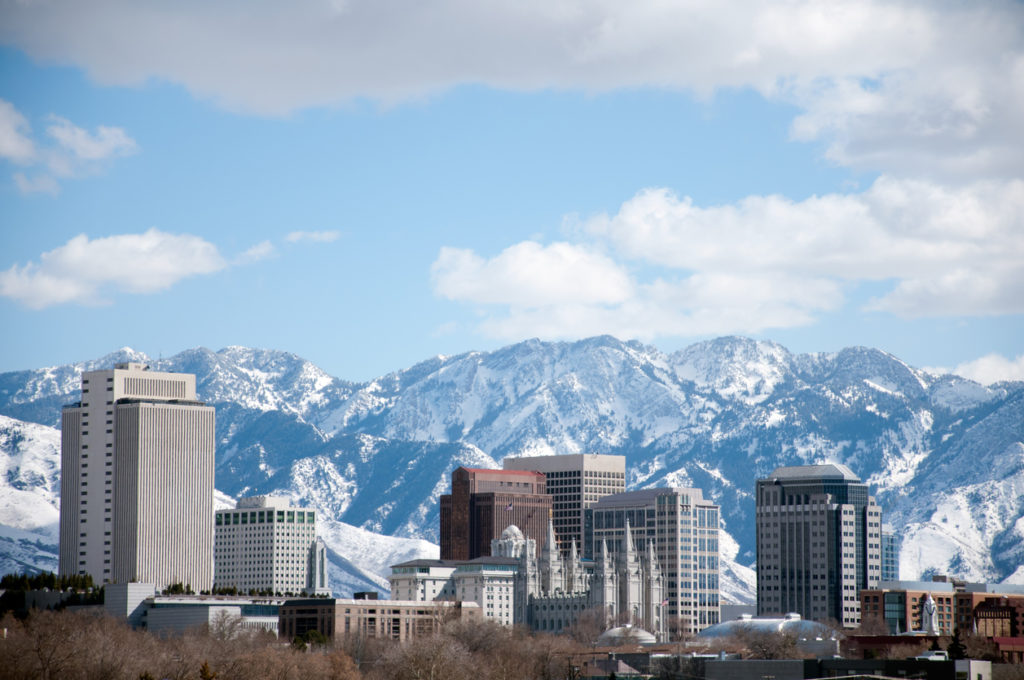 Winter sports enthusiasts can't help but envy Salt Lake City's residents. And how could they not? Salt Lake City, also known as Ski City, is the ultimate winter destination. Situated close to nine famous ski resorts and the breathtaking Wasatch Mountains, blessed with the "greatest snow on Earth", Salt Lake City is the getaway to a winter wonderland. It's enough to mention the downtown is only one hour away from the largest ski resort in the country, and you'll be able to picture the grandiose winter playground that awaits there. Every Salt Lake skier has a favorite ski resort but if you're new to the area, you should visit all and discover their personalities and charm.
The city is an amazing base for a winter adventure. Salt Lake City International Airport is situated only 40 minutes away from most resorts. Each ski resort welcomes travelers with its own scenery, snow, and story. While the resorts in Little and Big Cottonwood Canyons are famous for their deep snow base and rich snowfall, the Park City resorts are somewhat reserved to VIPs, and the Ogden resorts are great destinations for families.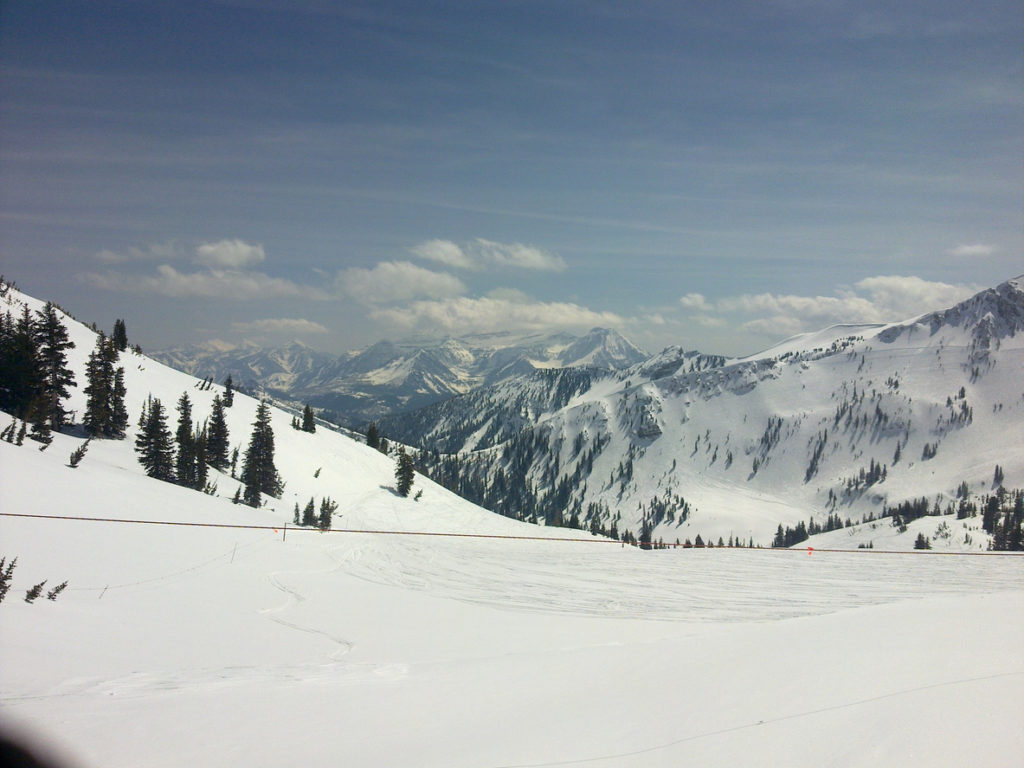 Smooth Alta
No ski resort in the area has slopes smoother than the ones in Alta. Ranked often as the number one ski resort in the US, especially due to its awesome slopes covered in powdery snow, Alta is the perfect place to ski steep and deep. Its 116 trails are reserved exclusively for skiers (no snowboarders allowed) and its dry light snow averages 560 inches. Home to 2,200 acres of skiable terrain, no one can complain about the slopes in Alta. The resort is still owned by the same family who opened it in 1939 and the accommodation options include anything from European-style chalets to rustic cottages.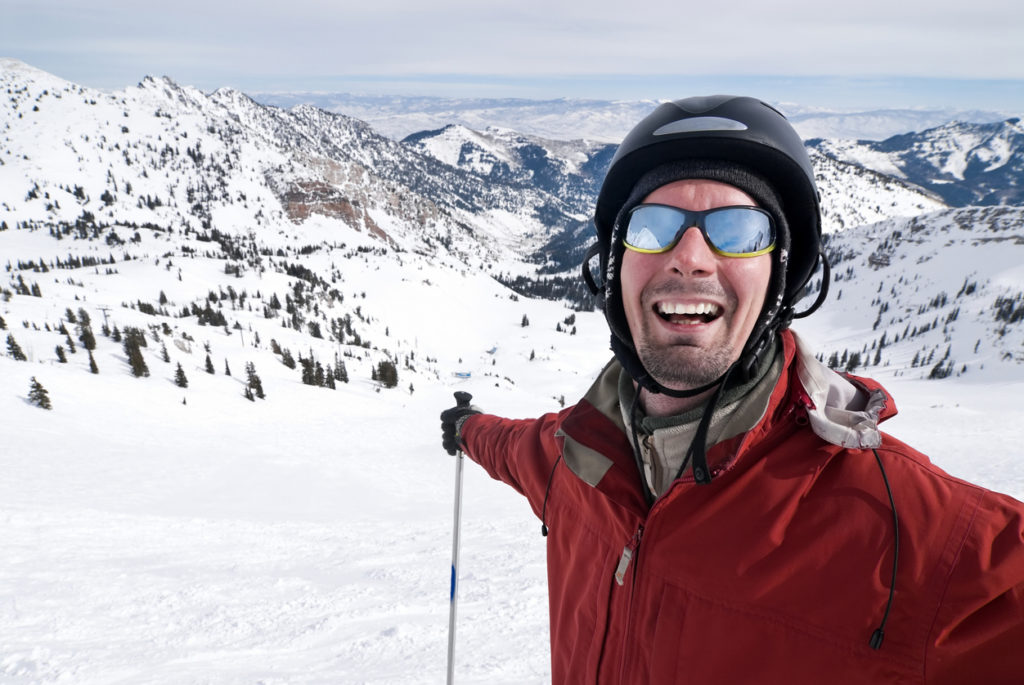 Fabulous Snowbird
Unlike its neighbor Alta, one of the oldest ski resorts in America that still gravitates around its vintage charm, Snowbird embraces the present and is already one step ahead into the future. A hip and elegant ski resort, Snowbird is a paradise for skiers and snowboarders. One of the best ski areas in the country, with an uphill capacity of 17,400 skiers and snowboarders per hour, Snowbird welcomes winter sports fans with an impressive variety of high-speed chairs and a 125-person Aerial Tram that covers 2,900 vertical feet in eight minutes. The mid-Gad runs are perfect for both beginners and experts, while Chips Run will take you through Peruvian Gulch. Skiing in Snowbird is thrilling and exciting, an exuberating experience that will stay with you till the end of time.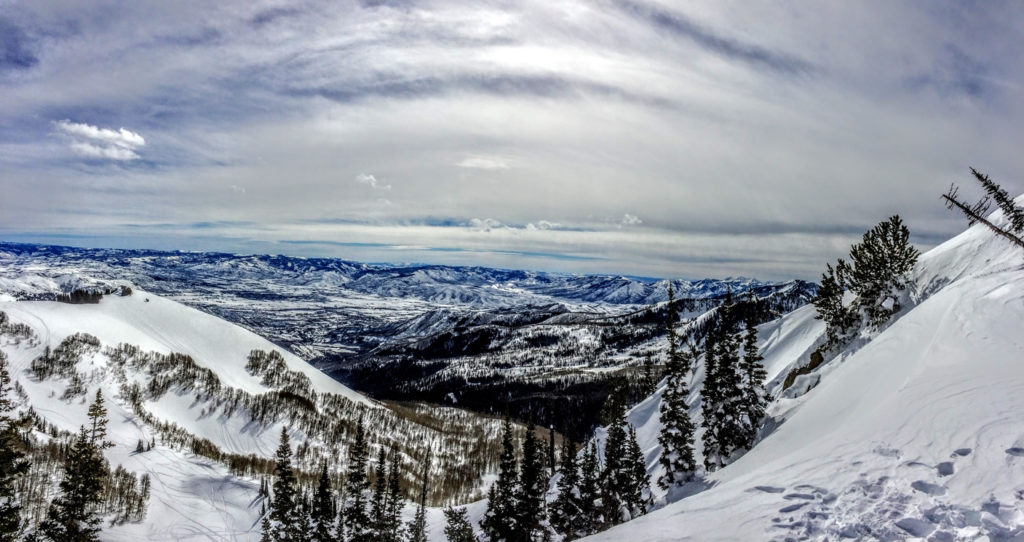 Friendly Brighton
Home to the most laid-back ski hill in the area, unpretentious and modest, Brighton is loved the most by Salt Lake City residents. Affordable and fun, this ski resort has terrain for both beginner and experts, and kids under 10 get to ski for free. Moreover, this relaxed and mellow ski resort offers friends and families the chance to ride together on the same lift and then choose their runs according to their level of experience. Skiers and snowboarders have access to 66 runs and 1050 skiable acres and can benefit from a combined Solitude-Brighton ski pass. The resort also offers 22 lighter runs for night skiing and has ski and snowboard schools. Everybody is welcome in Brighton!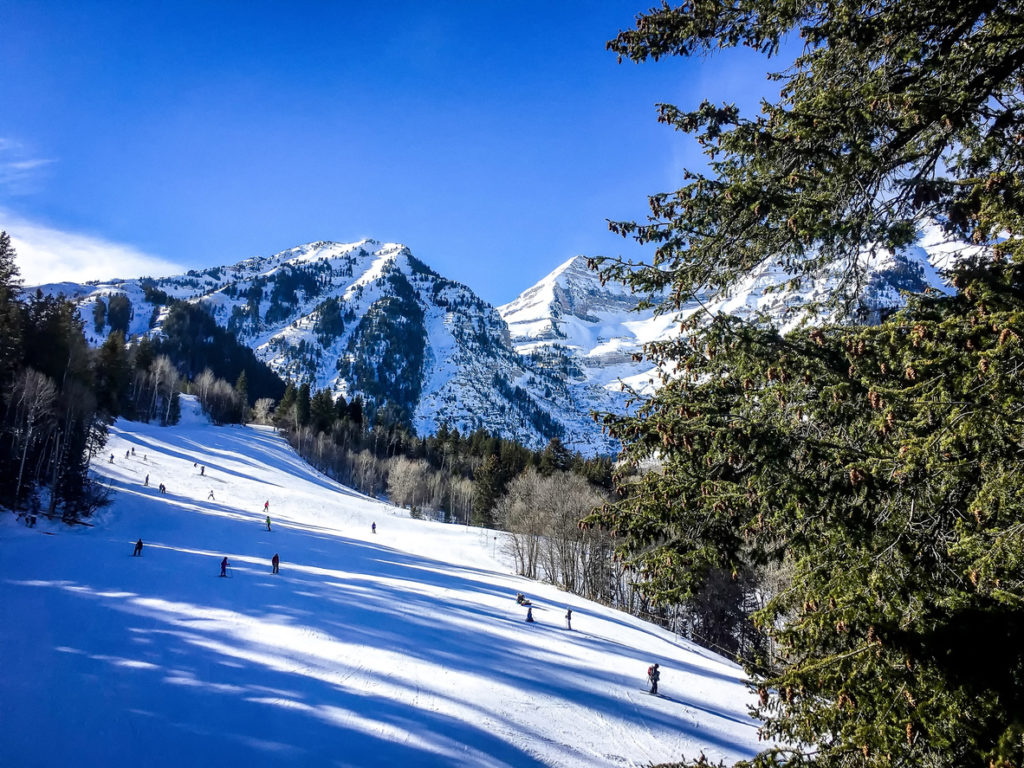 Intimate Solitude
One of the most inviting ski resorts in Utah, Solitude is an intimate and cozy ski resort. It's perfect for skiers and riders of all abilities and welcomes them with 1,200 of wonderful terrain, 77 runs, and a fabulous Nordic Center with nearly 20 km of trails perfect for Nordic skiing. The resort is divided into two distinct areas, the Moonbeam and Village base areas. While Moonbeam caters to the needs of skiers and riders, Village creates a relaxing setting for the resort's lodging guests. Skiers can get to the top of the mountain with the Summit Express Chairlift from where they'll discover a phenomenal terrain, including the legendary Honeycomb Canyon, home to the most astonishing lift-served terrain in the US.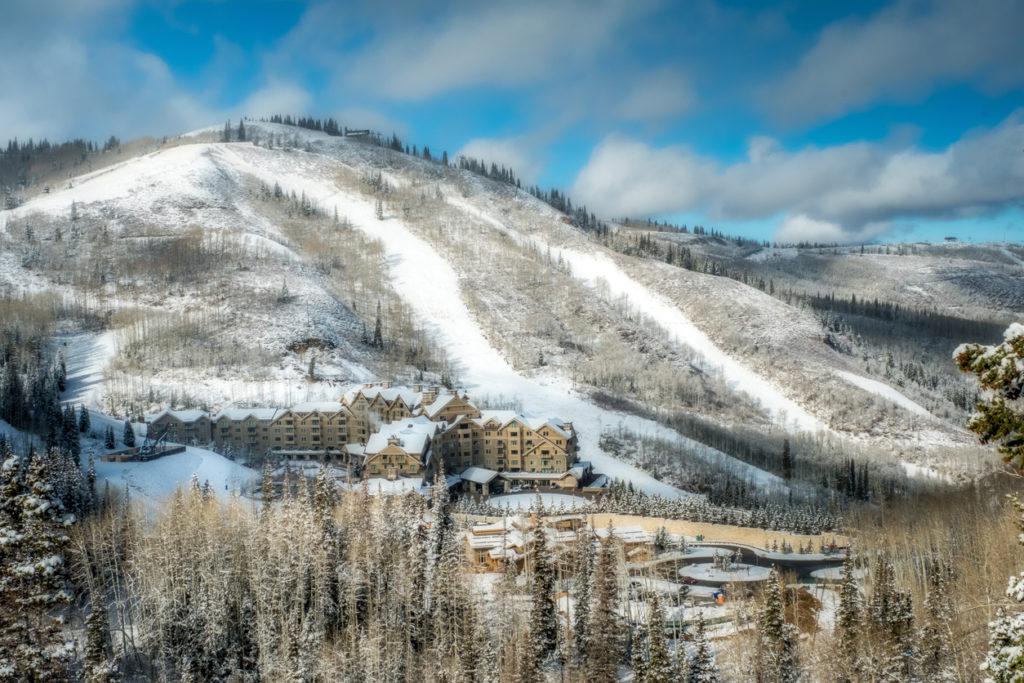 Posh Deer Valley
Reserved to the elite of skiers, Deer Valley, the most luxurious ski resort in Utah, welcomes skiers (and only skiers!) with outstanding services, amazing lodging, and incredible dining. Since its opening in 1981, Deer Valley hasn't once compromised the level of service quality offered both on and off the mountain. Home to 2,026 acres of terrain, 101 trails, and 21 lifts, this ski resort is renowned for its impeccable slopes and…culinary experiences. This is the place where skiers can enjoy not only fabulous experiences on the trails but also Mill Creek coffee, local-made cheese, artisanal chocolate, and delicious specialties cooked with fresh produce from a nearby farm. The resort is home to Mahre Training Center, the perfect place for beginners to learn how to master the art of skiing.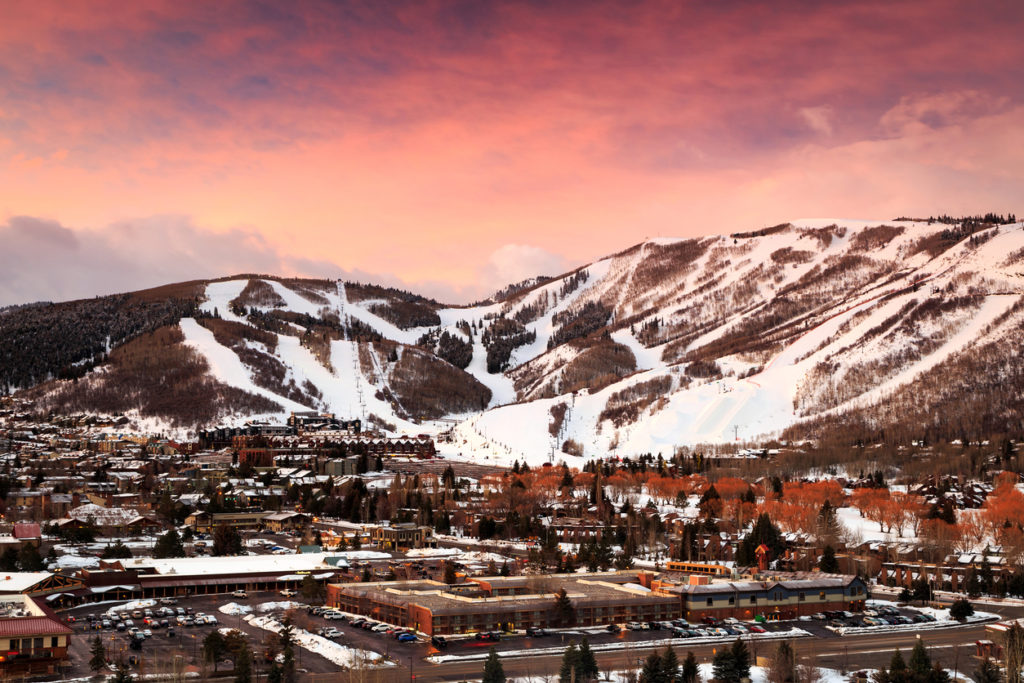 Awesome Park City
Renowned for its mammoth size, Park City Mountain Resort is a great choice for skiers who want to try their abilities on intermediate terrain. This is the largest ski and snowboard resort in the country, offering access to more than 7,300 acres of terrain with 348 trails, 41 lifts, and 13 bowls. Moreover, the resort surprises winter sports enthusiasts with eight terrain parks, one giant halfpipe, and one mini pipe too. It has a great ski school and the Town Lift connects the 299 slopes with the city's Main Street. The town has an authentic, western charm and is lined with restaurants and bars. An eight-person gondola connects Park City to the neighboring Canyons Resort, the reason why the resort is known today as the largest in the US.
If you liked this Snow article you might also like to read: https://www.purevacations.com/winter-adventures-alta/