We all know about the beautiful ski villages in Switzerland, Austria or the French Alps, but how about the ski resorts in Sweden? Is Sweden a good ski vacation destination? It is! As a matter of fact, it's a fabulous and cool European skiing destination. And this is why:
There are over 100 ski resorts in Sweden
In other words, you can pretty much ski almost anywhere when winter comes. The difference between the famous European ski resorts and the cool Swedish ski resorts? The ambiance is relaxed and merry, the setting is chic and laid-back, and no one is trying to impress anyone. You're just there to ski and have fun! The ski slopes are wonderful, the facilities exemplary, accommodation comes with heated pools and saunas, and there are plenty of winter adventures waiting to be enjoyed.
The perfect ski slope is waiting for you
If you're searching for the most popular, the coolest of them all ski resort, head to Åre. Every skiing style has its own slopes here, and every winter sports lover will find the winter activities that bring them joy. The ski resort has 103 runs, 40 lifts, the best downhill ski runs in the country, plenty ski slopes for beginners and kids, and night skiing. Basically, you can't go wrong with booking a ski vacation in Åre. They even have heli-skiing, snowmobile safaris, ice fall climbing, and…a vibrant nightlife with plenty of bars and live music venues to keep you entertained until the late hours of the night. Just don't drink and ski at the same time!
It's a winter wonderland for families with kids
Swedes love skiing in Sälen, a six-in-one ski resort, ideal for families! There are actually six ski resorts grouped under this name, all interconnected by four ski areas with names a bit too complicated to remember but well worth the try: Lindvallen, Högfjället, Tandådalen, and Hundfjället. You'll find 160 downhill runs, numerous family skiing areas, as well as 100 lifts and a fun snow park.
If you want to make sure you're going to the best snow park in Sweden, you have to visit Kläppen though. The snow park here has received the award for the best snow park in the country nine years in a row, so you'll probably find a thing or two to impress you. There are actually four parks waiting for you here, and you can choose the best one depending on your level of expertise.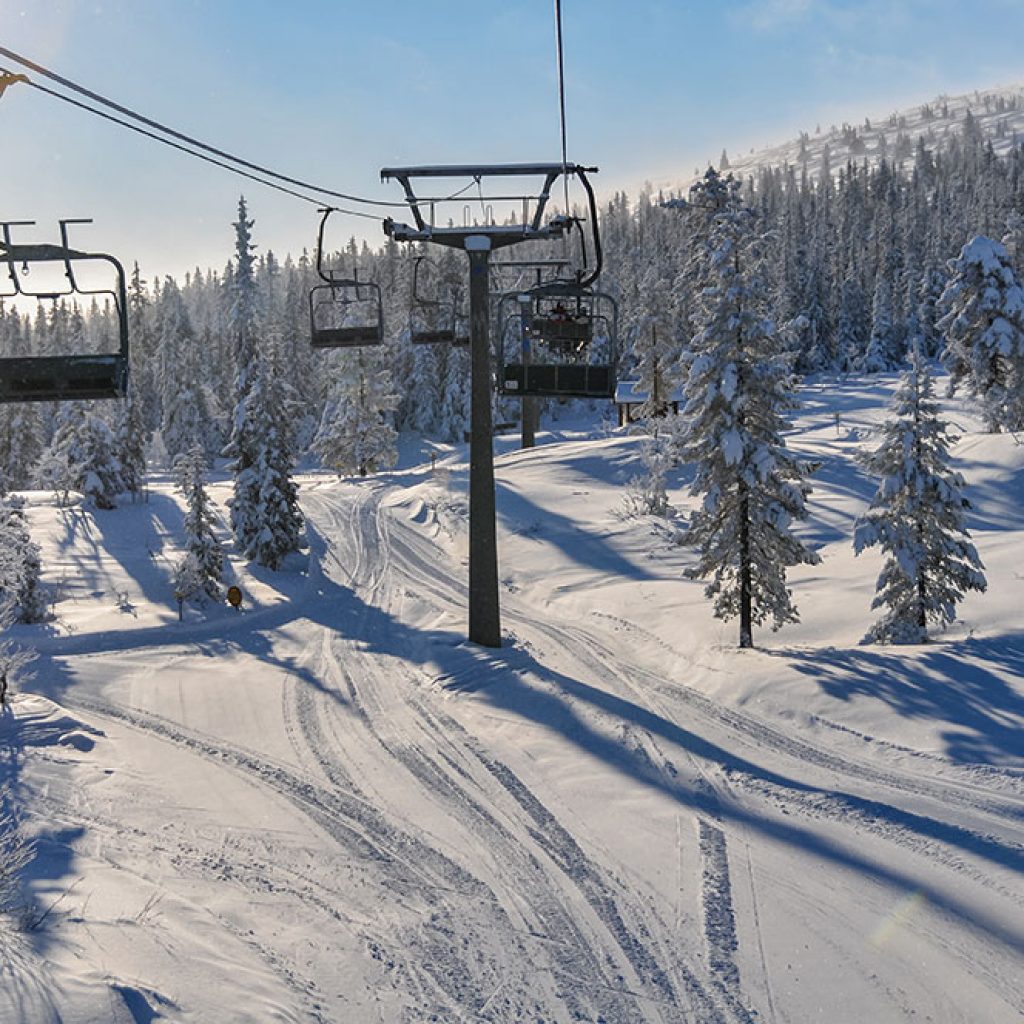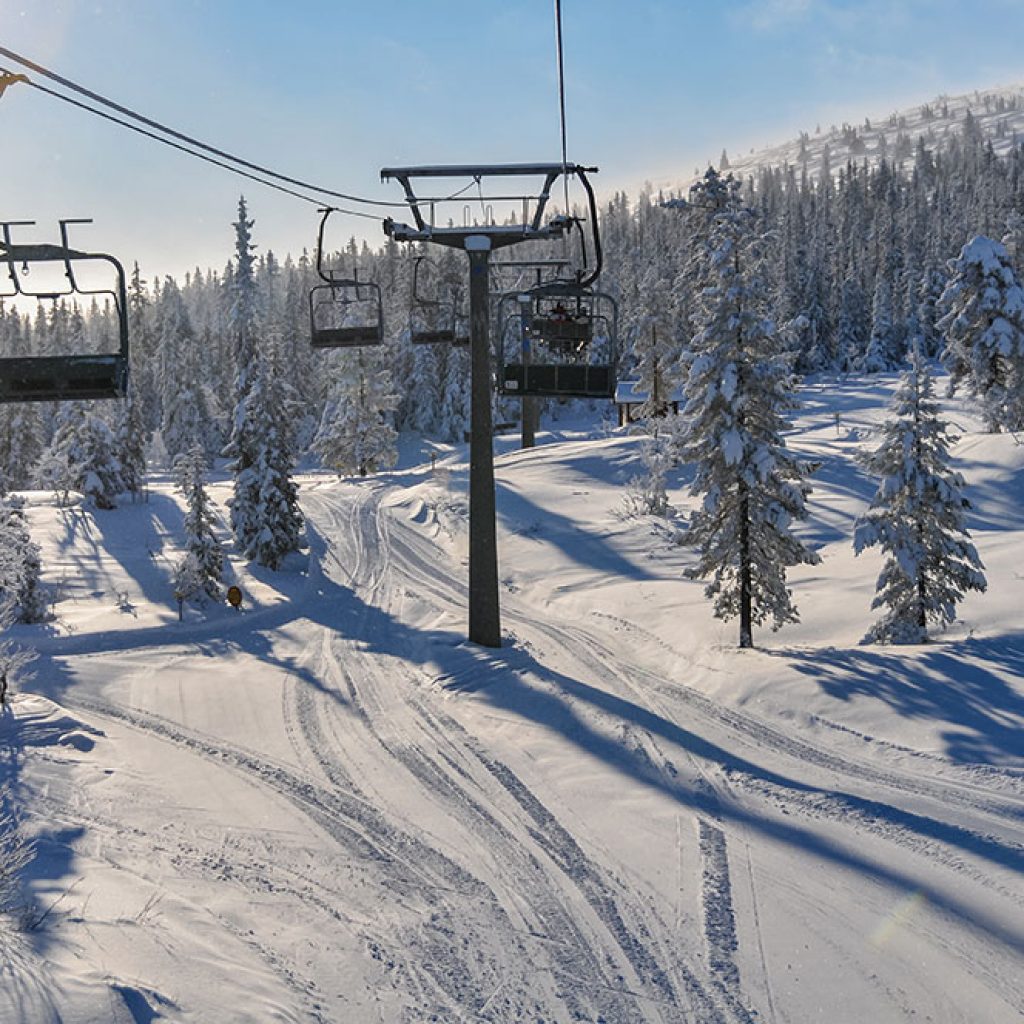 The snow is pretty much guaranteed
Vemdalen is a smaller ski resort but confident enough to guarantee skiers one thing: snow! The 53 slopes and 30 ski lifts open early October and remain this way till May. There are four areas for children, as well as three snow parks, to keep the kids busy and adults happy. The three ski resort areas – Björnrike, Klövsjö/Storhogna, and Vemdalsskalet – offer great slopes and amazing views.
But Vemdalen is not the only ski resort that can make this promise. Many ski resorts in Sweden have plenty of snow to last from November to late April. It's true that the days are shorter and you'll probably only get six hours of daylight on the slopes, but six hours is plenty of time to take on the slopes. Also, there is always the night skiing option and, if you're not a big fan of skiing by night, you can just head to a bar and enjoy the friendly ambiance and a drink or two.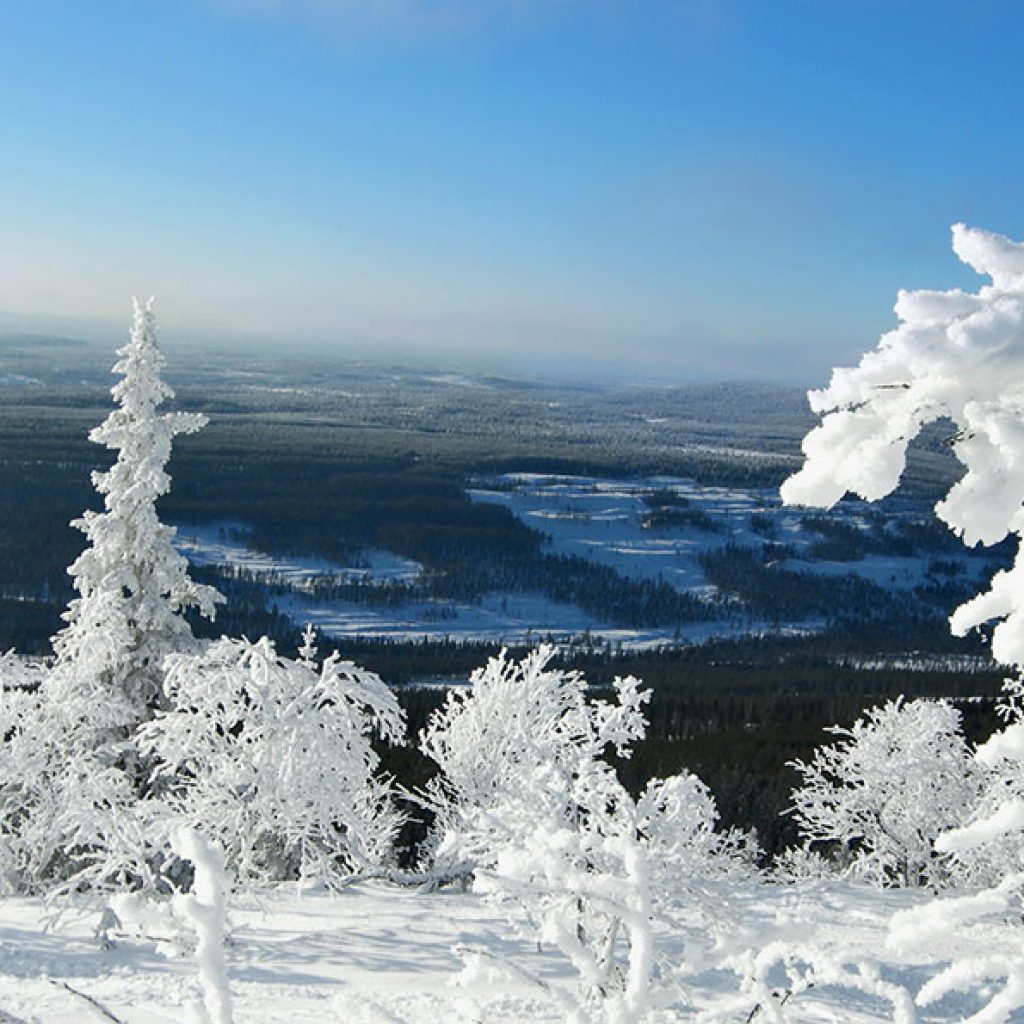 It's the land of winter adventures
Are you an off-piste snowboarding fan? Riksgränsen has no terrain park and no trees, so it can't get better than this! This is the northernmost ski resort in Sweden and, if you're lucky, you'll get to snowboard and admire the Aurora borealis too! Although, we wouldn't recommend admiring the sky while snowboarding!
Craving for a winter adventure? Hemavan and Tärnaby, two ski resorts situated only 18 km from Swedish Lapland, have exactly what you need. Hemavan has 50 slopes, 2 snow parks, 10 lifts, and a ski-cross arena and it's famous for its Kobåset freeride area. Tärnaby has only 30 slopes and 5 lifts but makes up for it with the slopes of Swedish slalom superstars Ingemar Stenmark and Anja Persson. And you can be sure there is snow here in winter and, sometimes, even the Northern Lights.
You'll get a chance to enjoy the winter sunshine in silence
Even if days are shorter, the sun is often shining on the slopes of Sweden. One of the advantages of skiing here is that you will be able to enjoy the sunshine in silence. There are no tourist crowds or even lines at the ski resorts in Sweden. You'll have a relaxing skiing trip on untouched powder even days after snowing. You'll feel like you'll have the mountain all to yourself and there is no greater joy for skiers than to be able to hear themselves dashing through the snow!