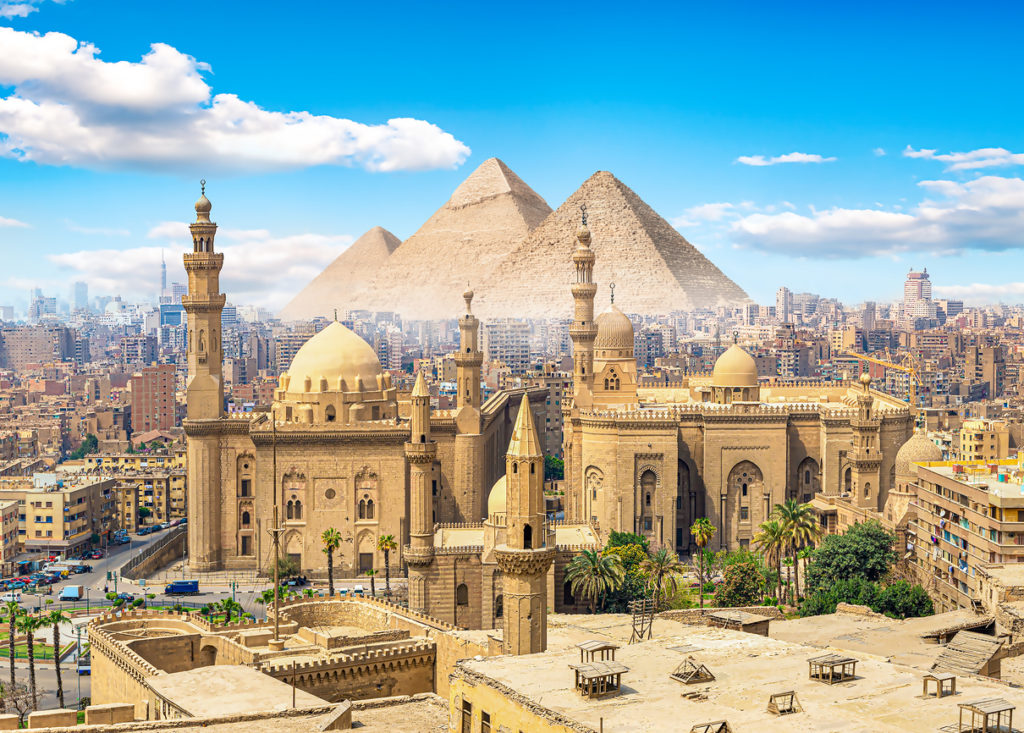 The city of Cairo is an ancient one, a living and breathing monument to thousands of years of human civilization. It towers above the surrounding desert like a great and terrible beast, ever-changing and always demanding attention. To walk through its streets is to step into a story that has been unfolding for millennia.
There is no single way to sum up Cairo, for it is a city of many faces. It is both ancient and modern, beautiful and ugly, peaceful and chaotic. Cairo is a city of contrasts. You'll find luxury hotels and five-star restaurants next to crowded slums and rundown apartment buildings. But whatever your impression of the city, there is no denying that Cairo is a place like no other.
And now, let's see what hides behind the walls of one of the most fascinating cities in the world.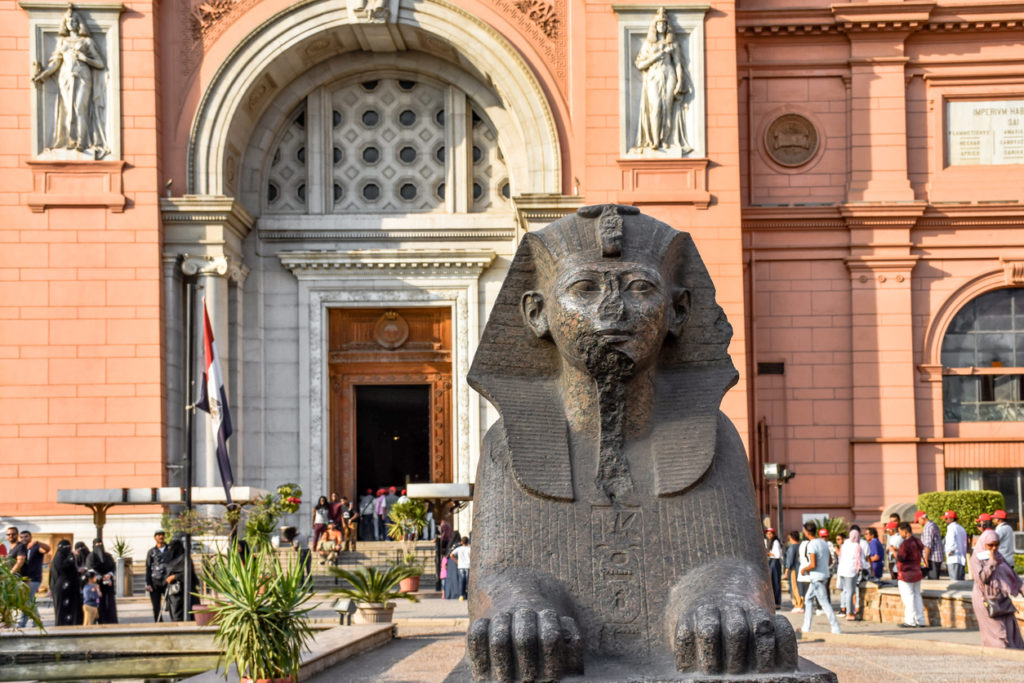 Visit the museums
If there is one place where you can find an abundance of fascinating museums, this has to be Cairo. Cairo is a city with a rich history and culture, and its museums and galleries are a reflection of this.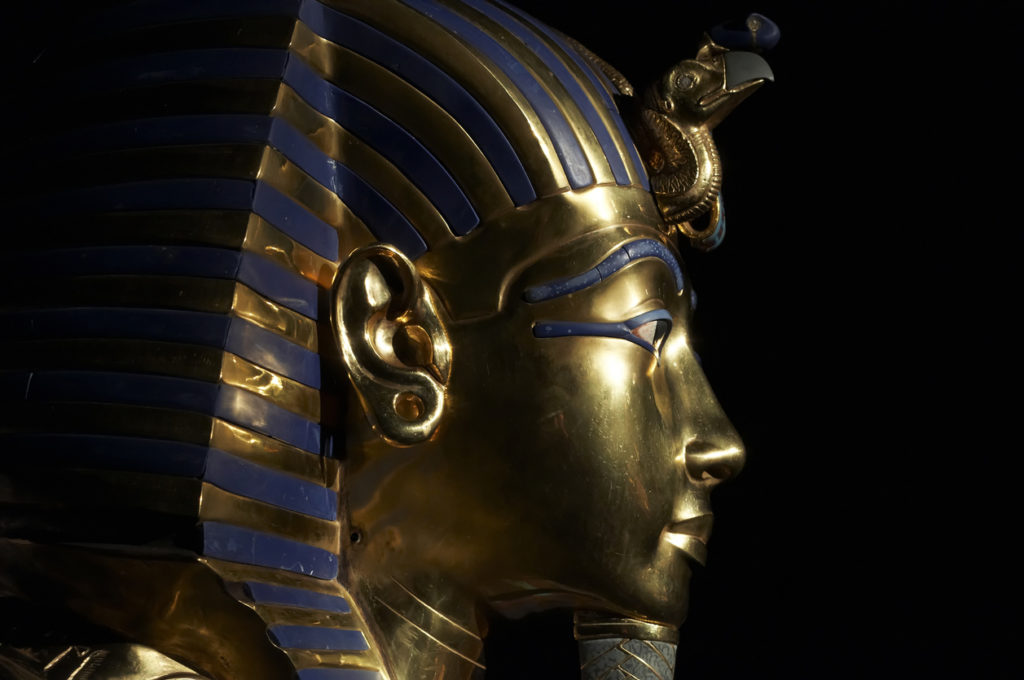 The Egyptian Museum is a must-see for anyone interested in Ancient Egypt. Boasting the world's largest collection of Egyptian artifacts, the museum is divided into two main sections: The Old Kingdom and the New Kingdom. The Old Kingdom section contains many of the most iconic objects from ancient Egypt, including the mask of Tutankhamun. The New Kingdom section is devoted to the 18th through 20th dynasties, some of the most prosperous and powerful dynasties in Egyptian history.
The Museum of Islamic Art is another must-see, as it contains one of the world's finest Islamic art collections. In addition, the Coptic Museum is a great place to learn about the history of Christianity in Egypt. If you're interested in Egyptian contemporary art, check out the Museum of Modern Art. The museum is home to a growing collection of works by Egyptian artists and temporary exhibitions from international artists.
And that's just the tip of the iceberg. There are dozens of other museums and galleries in Cairo, covering everything from Egyptian history to modern art. So, whether you're interested in ancient artifacts or contemporary paintings, you will find something to your taste in Cairo's many museums.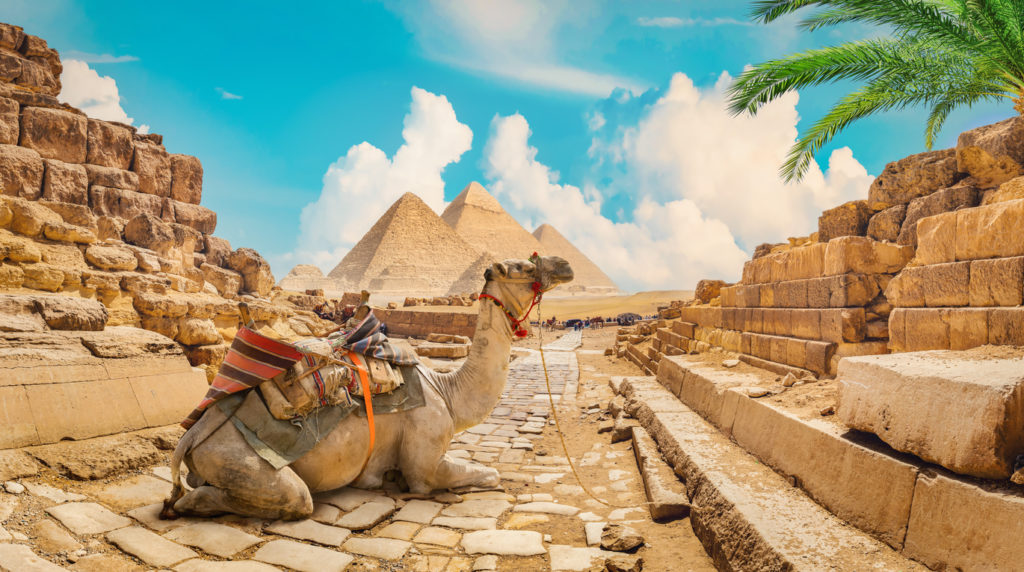 Bow in front of the Giza Pyramids
Everyone is visiting Cairo for the pyramids. There is no doubt about it! You just have to see them in sand and stones! How can words ever express the unworldly beauty of the Giza pyramids? For the ancient Egyptians, they were the tombs of pharaohs – powerful rulers who were believed to be gods in human form. For us, they are one of the most iconic symbols of one of the greatest civilizations that ever existed.
The Giza pyramids are located on the outskirts of Cairo, about 20 kilometers from the city center. The three pyramids at Giza are the oldest of the seven wonders of the ancient world, and they are an awe-inspiring sight today. It's hard to imagine how they were built more than 4,500 years ago, yet they still stand tall and proud amidst the sand dunes of the desert.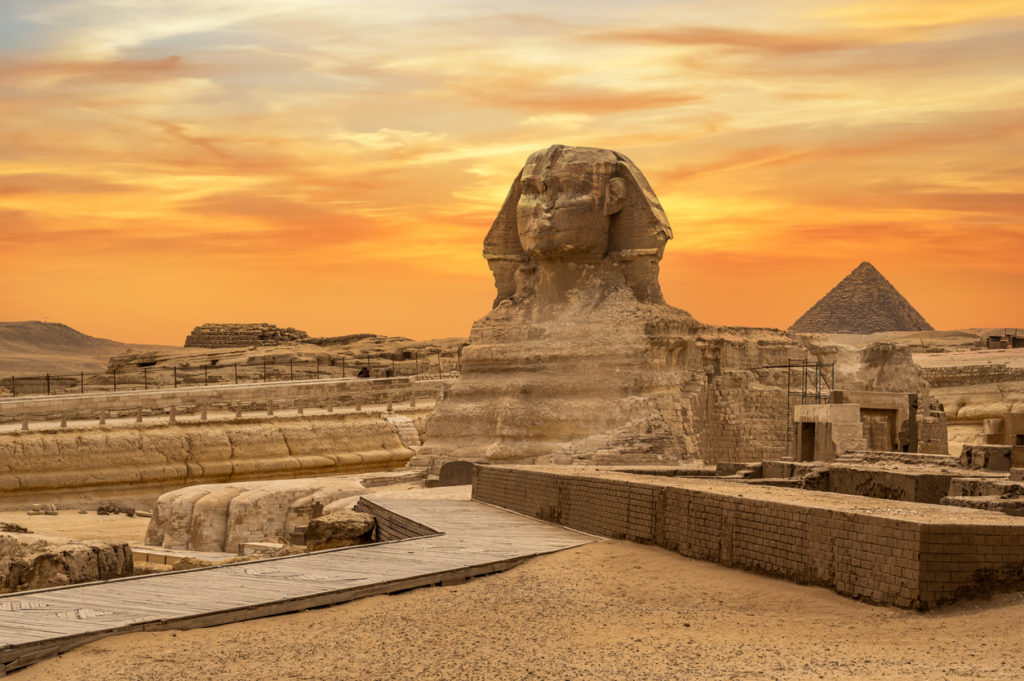 The pyramids were built as tombs for the pharaohs Khufu, Khafre, and Menkaure, and their construction is a true testament to human ingenuity and engineering skills. They were made using over 2 million blocks of stone, each weighing an average of 2.5 tons. It's no wonder that these structures have been standing for so long!
The largest of the three pyramids, the Khufu pyramid, is over 146 meters high and is estimated to have required over 2.3 million blocks of stone to build. Despite their age, the Giza Pyramids remain an awe-inspiring sight. They are a testament to man's ability to achieve great things and a must-see for anyone visiting Cairo.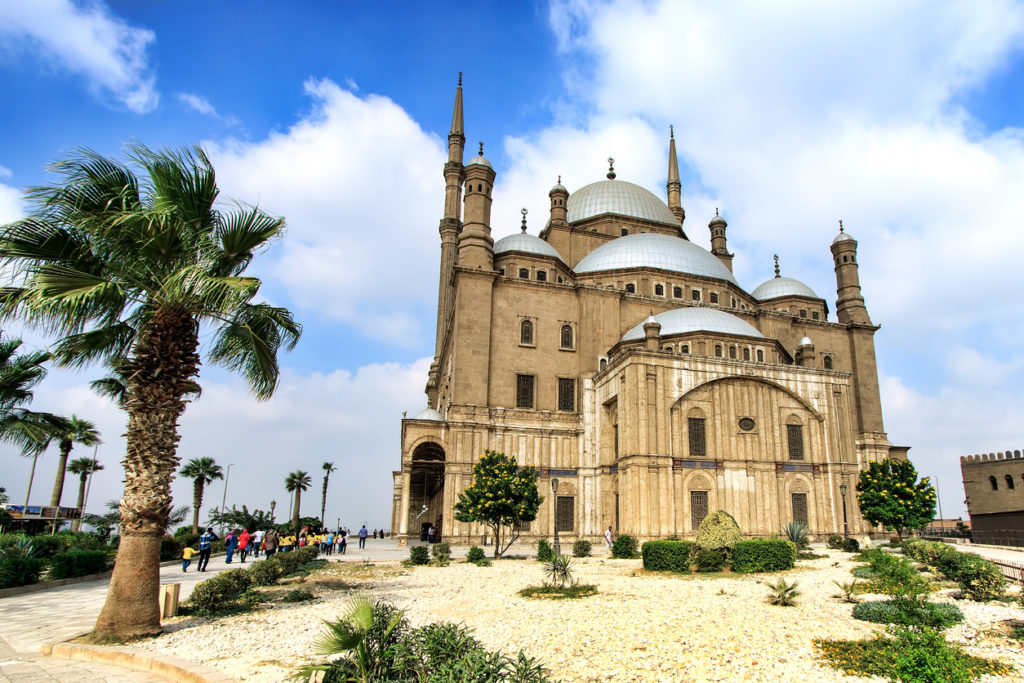 Admire the Mosque of Muhammad Ali
The Mosque of Muhammad Ali is one of the most visited mosques in Cairo, and it's easy to see why. The mosque was built in the early 19th century by Muhammad Ali, the founder of modern Egypt. The result is a mix of Ottoman and Egyptian styles, which makes the mosque a unique and exciting sight.
An impressive sight, dominated by a grand dome and towering minarets, the mosque can accommodate up to 20,000 worshippers. As you step inside, you'll discover remarkable walls decorated with intricate carvings and mosaics and a ceiling adorned with gilded stars.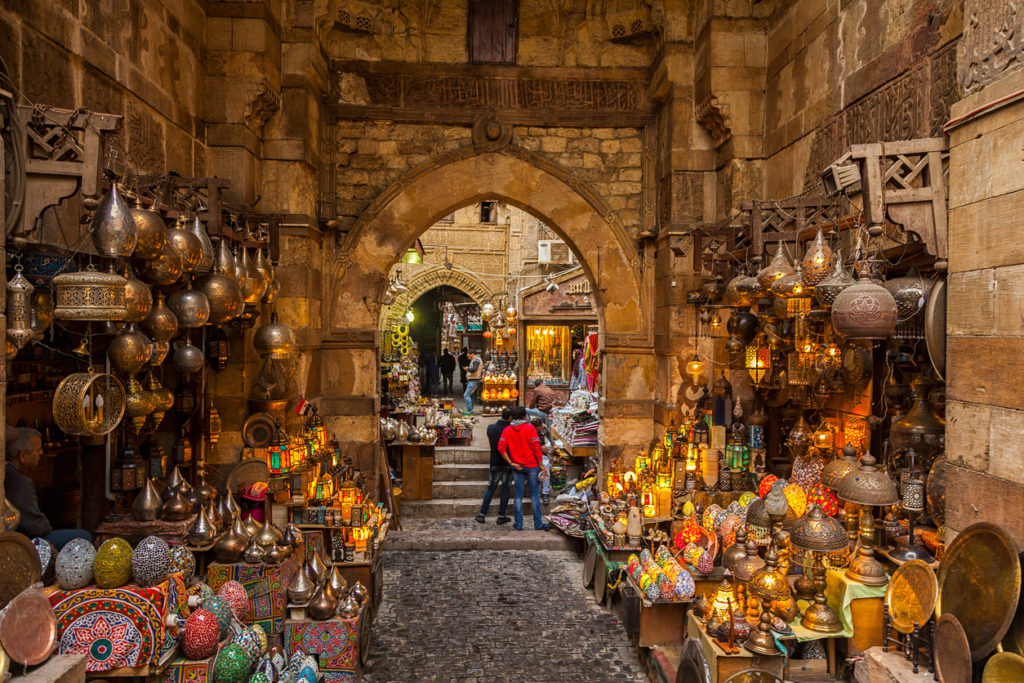 Haggle for lovely souvenirs at Khan el-Khalili
Khan el-Khalili is a bustling bazaar, home to many of the city's best-known shops and restaurants. It's a great place to find souvenirs, as well as to sample the local cuisine. The bazaar dates back to the 14th century, and it was once an important stop on the spice route from Asia to Europe. Today, it is a popular tourist destination and a great place to spend a day.
The bazaar is divided into two sections: the Souq al-Attarin, devoted to spices and herbs, and the Souq al-Qudsi, where you'll find pretty much anything from clothes to carpets. In addition, there are several coffeehouses and restaurants located within the bazaar.
Khan el-Khalili is an essential part of any Cairo itinerary, and it is one of the best places to experience the city's vibrant atmosphere. So, add it to your list of places to visit!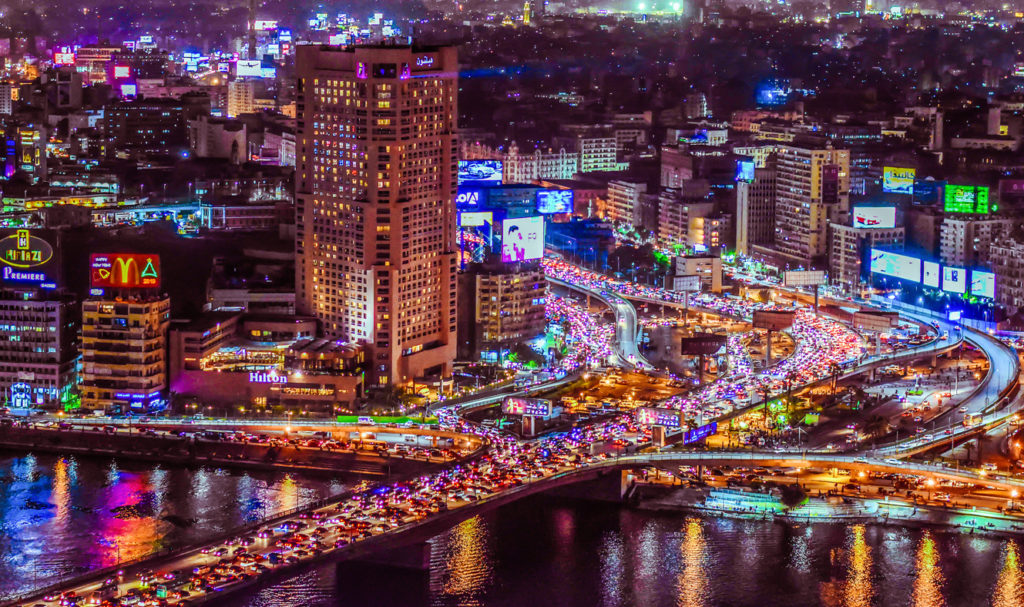 Discover Cairo's vibrant nightlife
Cairo is a city that comes alive at night, and there are plenty of bars and clubs to keep you entertained. If you're looking for a lively night out, then head to Zamalek, where you'll find a wide range of bars and clubs.
If you're in the mood for some live music, choose Mohandiseen, where you'll find several jazz clubs. If you're looking to dance the night away, Downtown Cairo awaits with an impressive collection of nightclubs.
Cairo has a vibrant nightlife scene, and there is something to suit everyone's taste. So, whether you're looking for a quiet drink or a lively night out, you'll be able to find it here.
If you plan a trip to Cairo, remember that the city is huge! The city proper covers over 500 square kilometers, and the greater metropolitan area extends even further. However, despite its size, Cairo is very easy to get around. The metro is efficient and inexpensive, and taxis are plentiful. If you're feeling adventurous, you can even try your hand at bargaining for a ride in one of the city's ubiquitous horse-drawn carts.