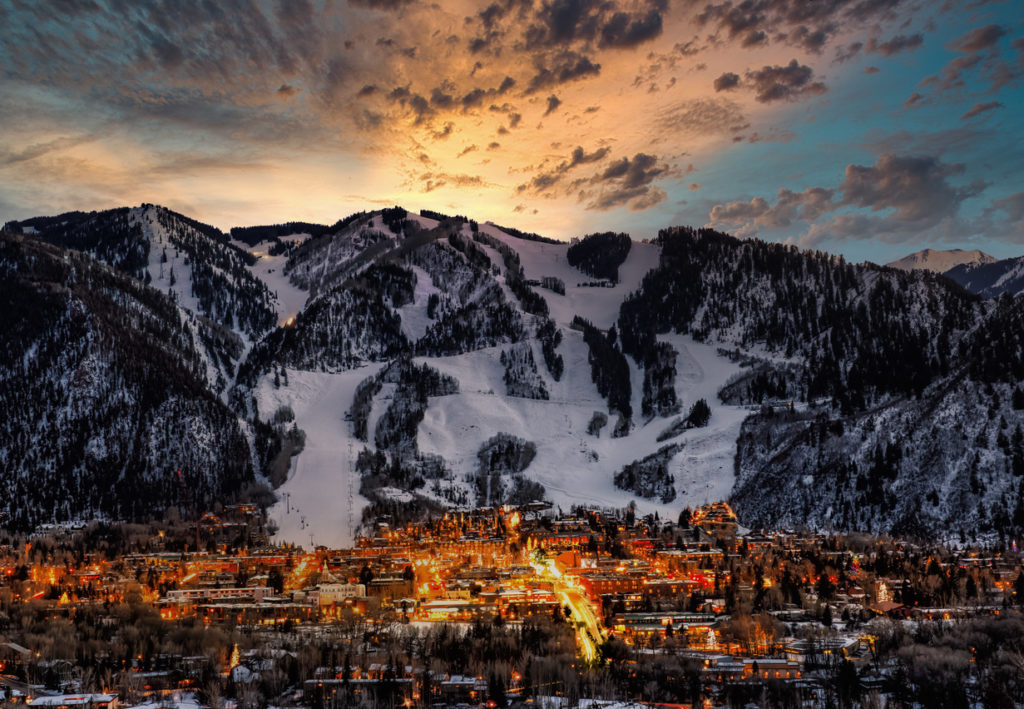 Aspen has been rated as one of the best ski towns in Colorado, USA. Aspen is home to the Winter X games, where nearly 100 of the world's top winter athletes compete in a snow sports event. The town also has a legendary terrain park. There are four ski areas, Aspen Mountain, Aspen Highlands, Buttermilk, and Snowmass Ski Resort. There are a total of 362 trails to choose from for both beginners and advanced levels across a 5,527-acre area. There is also a bus system which connects the four ski areas so you can ski all areas in one day if you want.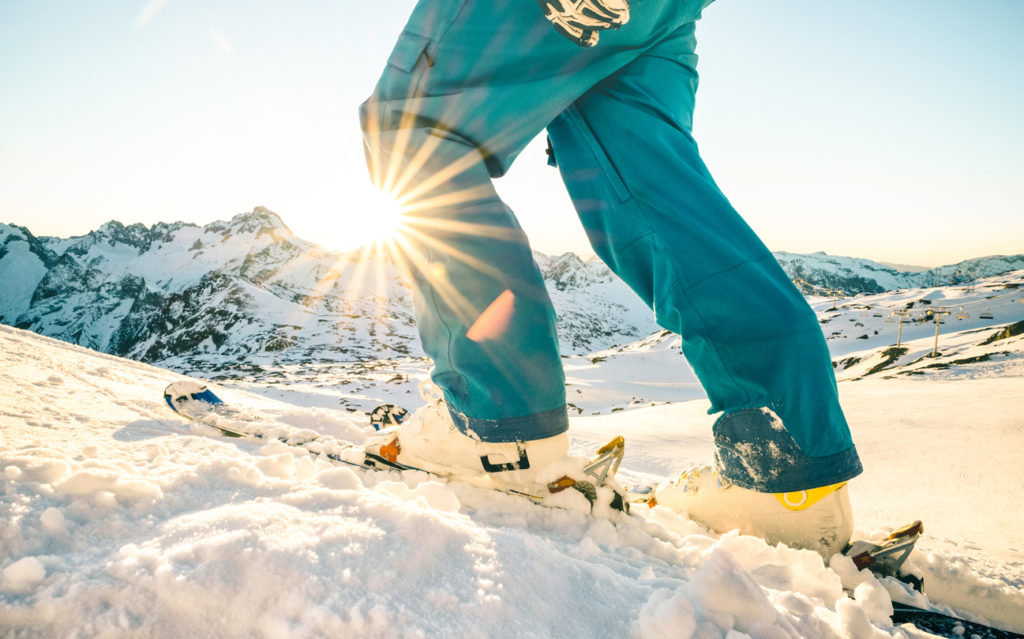 Aspen Mountain
The ski area's base elevation is 2,422 meters and offers 675 acres of skiable area and is widely known amongst the skiing community for its black-diamond runs and the hosting of world cup races. This mountain has no green runs so only those who are at intermediate or advanced levels should be taken to this mountain. There are 64 trails available. Those who visit love the glades, big bumps, and steeps the mountain provides.
The mountain also offers incredible panoramic views deep into the Elk Mountains from the Sundeck. Guests also experience the lively apres-ski scene at Ajax Tavern. There is also a pop-up Oasis champagne bar which is very popular.
The mountain typically gets 300 inches of snow annually and has an amazing ability to store the powder for days!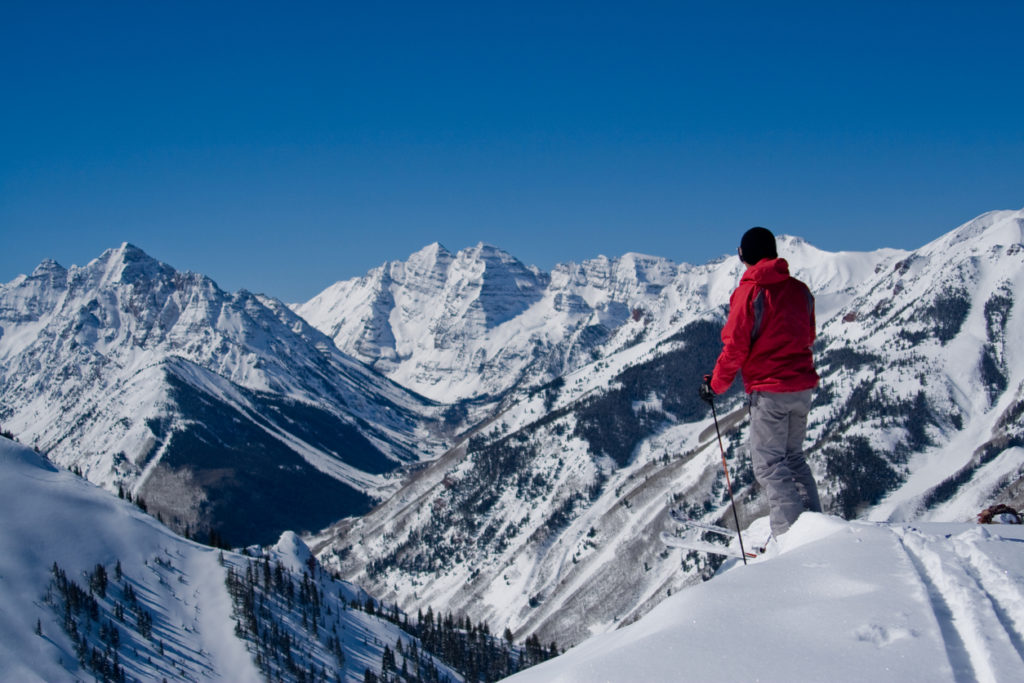 Aspen Highlands
This area is a favourite amongst locals it is almost like a secret gem as it is overshadowed by the neighbouring mountains. It is the perfect area to carve new lines away from prying eyes and crowds. The mountain has 1,040 acres of skiable area and 84 miles of trails and has a base altitude of 2,451 meters. Unlike the other mountains, this one caters to all abilities. Beginners can enjoy runs and the long cruisers off the Cloud Nine chairlift, while intermediates and advanced skiers can enjoy hike-accessible bowls that are some of the steepest in the state.
Don't miss sipping wine and eating apple strudel while enjoying the finest views in Aspen at the Cloud Nine Alpine Bistro located at the top of the cloud nine lift. The bistro is a cozy European-style cabin with the iconic Maroon Bells as a backdrop.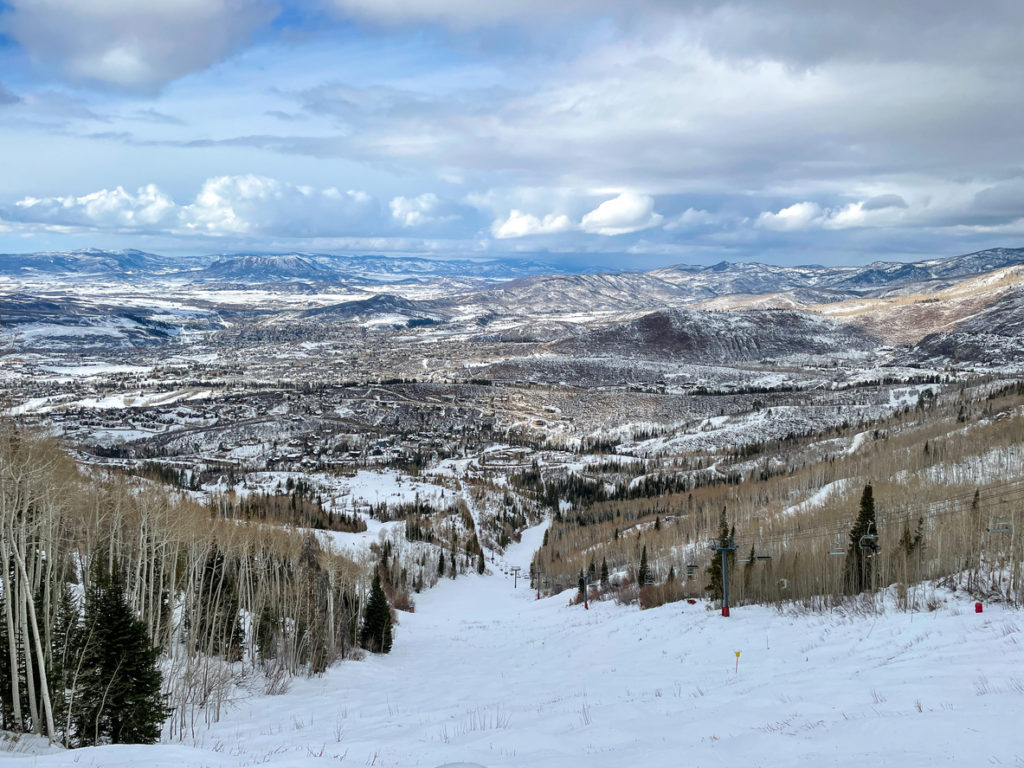 Snowmass
Located in Snowmass Village, this mountain holds the record for the highest vertical drop in the USA. Fantastic drops are not all that Snowmass has to offer, this mountain has 3,132 acres of skiable area and is also known for its wide-open trails of which there are 91.
This area caters to all levels and is known to be one of the best ski areas for families. The mountain has excellent facilities for beginners. There are beginner slopes that have been designed to help skiers and snowboarders learn faster; the green runs are also very wide and open, perfectly pitched, and provide a perfect environment to learn and build confidence on the snow. There are also specific trails designed for children and also tree trails that give them a chance to explore a little! 48% of the mountain is labeled as blue so quite accessible for many, even the black and double black runs are more accessible than others at other resorts.
For the advanced skiers and snowboarders there are over 1000 acres to explore, and 30% of the mountain is classified as black/ double black diamond, perfect for the experts. The terrain on these black/double black diamond runs keeps you on your toes and are full of real terrain at every turn.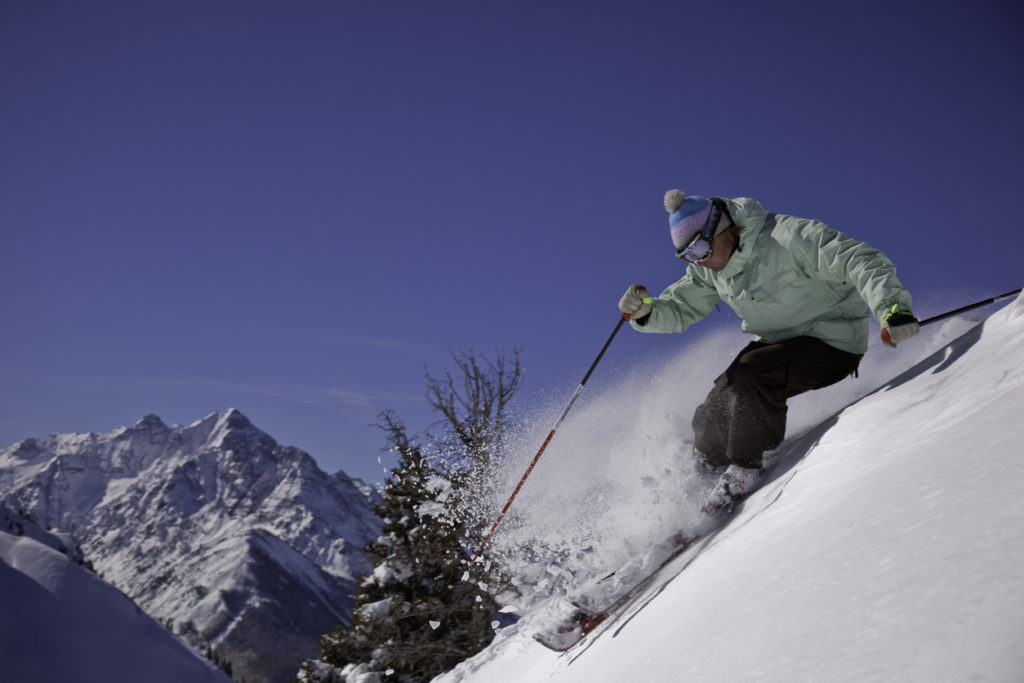 Buttermilk
This mountain has 470 acres of skiable area and many miles of trails. The mountain is best known for hosting the Winter X Games in Aspen. The base area sits at an elevation of 2,399 meters with the average annual snowfall being approximately 200 inches. Despite the mountain being the host of the Winter X Games it also welcomes beginners and intermediates, there are gentle rolling hills that are great fun to experience no matter your level. There are plenty of green and blue runs on this mountain.
Buttermilk attracts all freestyle rides and skiers, it has a variety of runs and terrain available for those more experienced visitors. There is an incredible 22-foot superpipe, jumps, and quatre pipes for freestylers to enjoy. For beginners, there is the Panda Pipe & Park, so they are not missing out on the fun.
There are a total of 44 trails and 2 terrain parks on offer, however, there are no double-black diamond trails on this mountain, so for the expert skiers after a bit of adventure Aspen Mountain and Highlands is where to go.
When it comes to food at the ski area there are dining options available both at the base and summit of the mountain, so you are never too far away if you fancy a bite to eat.