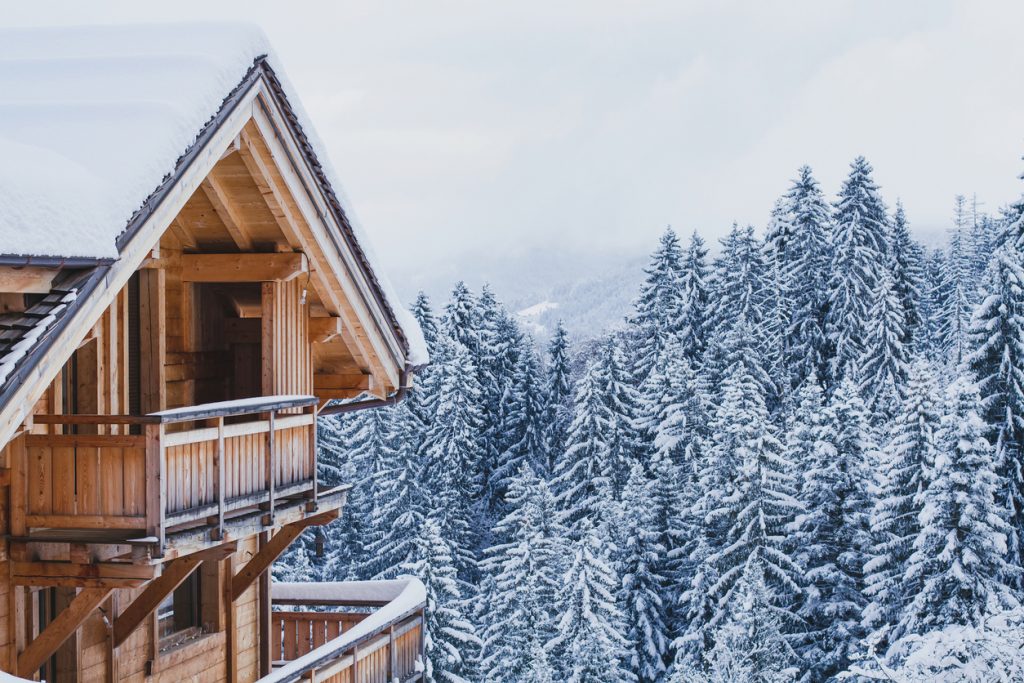 On the snow-covered slopes of Ski resorts in Italy await some of the most beautiful ski areas in the world. Bordered by the majestic Dolomites and Alps, Italy's ski season lasts from November through April, if not even longer. The Dolomites dominate the mountainous landscape with altitudes that often reach over 3,000 meters. Moreover, they offer a range of winter sports opportunities and delight tourists with the most skiable terrain in the country. With 12 major ski areas and more than 1,200 kilometers of ski trails, it's no surprise that Italy is often rated as one of the best ski destinations in the world.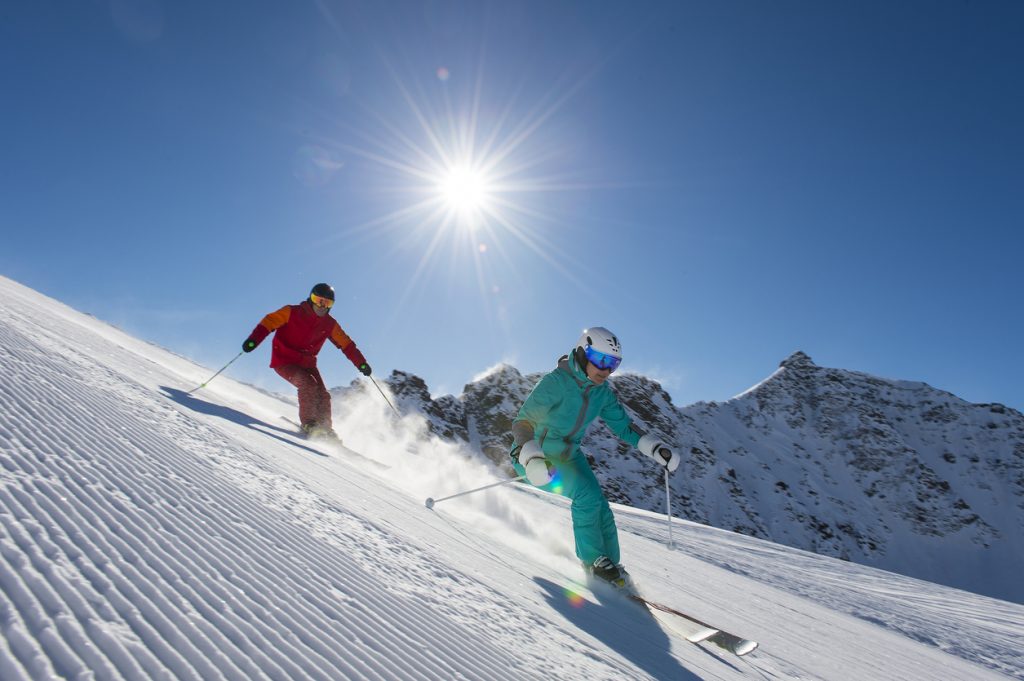 However, when it comes to the winter villages in Italy, you'll be surprised to discover a slow-paced rhythm and a relaxed atmosphere. The slopes are rarely too crowded, the lift queues are minimal, and the hotels are authentic and wrapped in a pleasant Alpine atmosphere. Regardless of where you decide to ski in Italy, you can be sure you'll find an abundance of snow, fabulous droppings, and breathtaking scenery.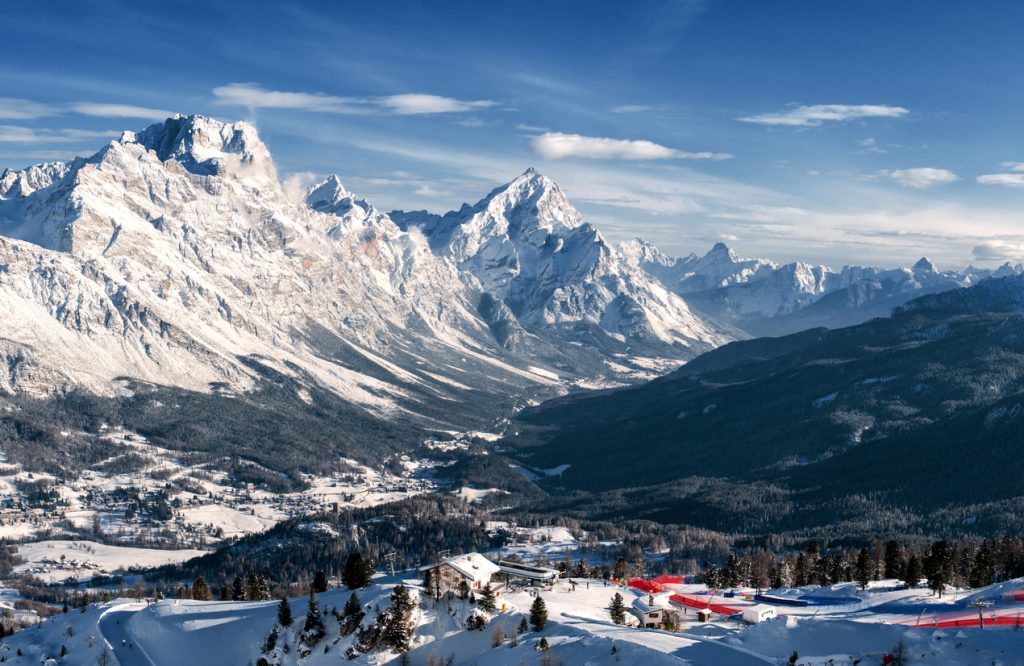 Cortina d'Ampezzo
Often present among the best ski resorts in the world, Cortina d'Ampezzo offers world-class skiing. Set in a spectacular backdrop, the ski resort is served by over 35 lifts that carry skiers from their hotel door to mind-blowing altitudes. Buy the Dolomiti Superski Pass for access to Cortina d'Ampezzo and other 11 ski resorts' lifts and trails.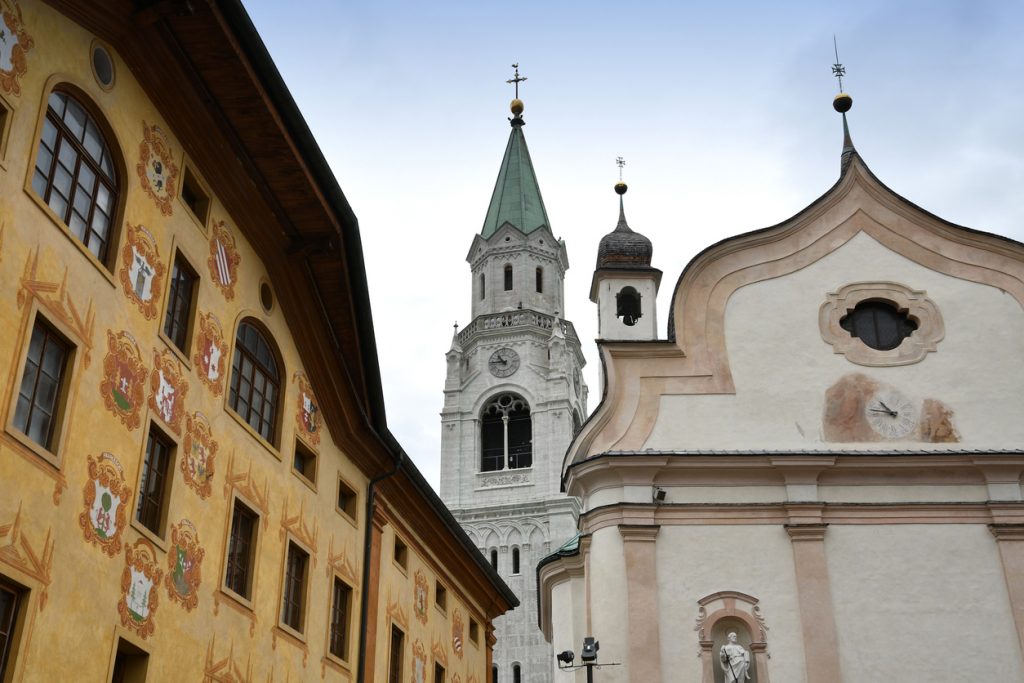 The resort is known for the gentle slopes and pistes ideal for beginners and intermediate skiers available in the Miestres area. Adventurous skiers though will discover paradise as soon as they get to the Olympia slope. The resort also offers fabulous cross-country ski trails that lead to spectacular landscapes, a bobsled run, and a phenomenal ice skating rink. Accommodation is available for every budget and you'll find an impressive selection of restaurants, cafes, and spa centers.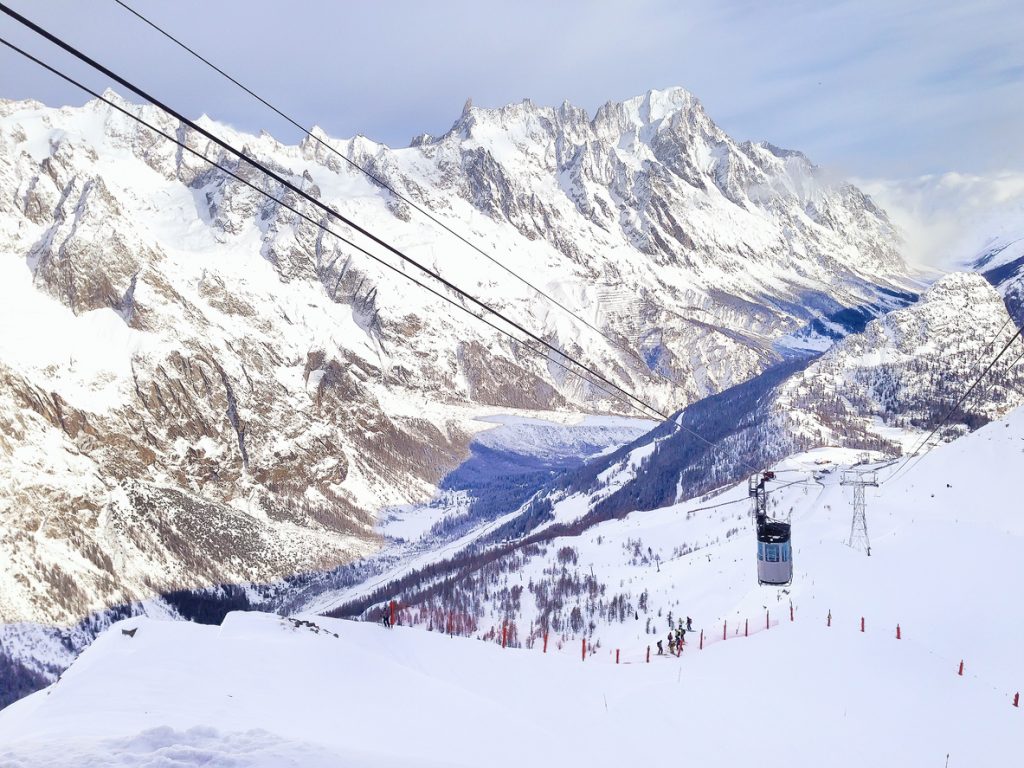 Courmayeur
It may not be the biggest ski resort in Italy but it certainly is the most glamorous. Offering breathtaking views of the Mont Blanc due to its position near the French border, Courmayeur is the favorite ski destination for locals from Milan and Turin and sophisticated tourists. The Funivie Monte Bianco cable car will take you up the mountain and charm you with fantastic views of the superb Mont Blanc.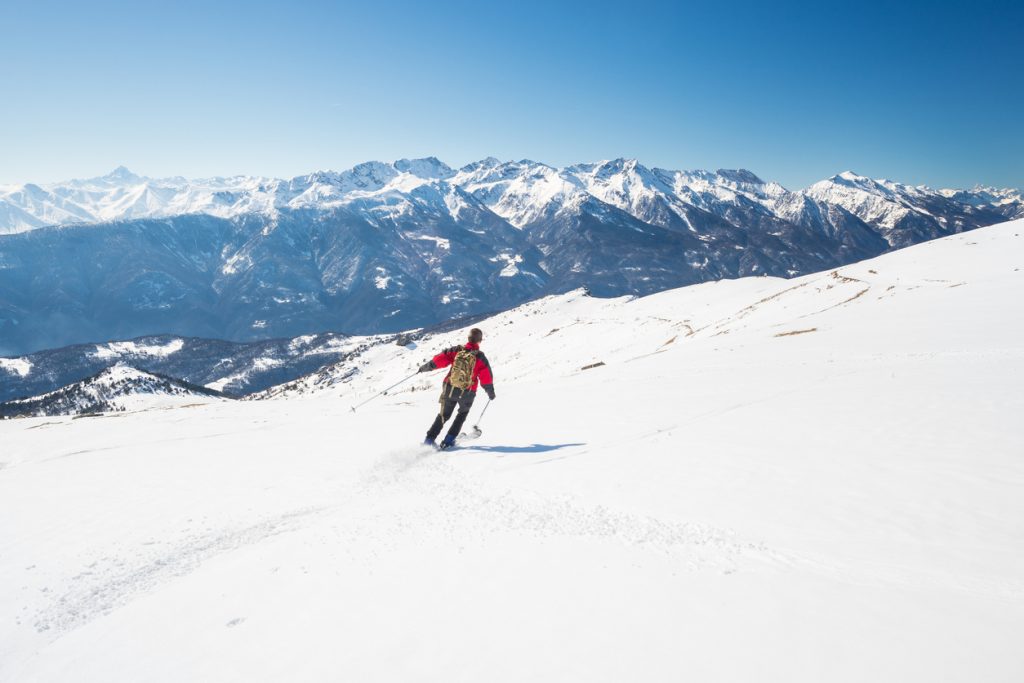 However, Courmayeur is not all about the views! It has perfect expert-only pistes and provides an idyllic setting for off-piste skiing. Expert skiers love Courmayeur but this doesn't mean that beginners don't have their share of fun ski experiences on the gentler trails in Dolonne. If you want to try cross-country, this ski resort has amazing trails that depart from Val Ferret. A chic ski resort, Courmayeur has a reputation for luxury hotels and high-end dining, as well as for its dynamic après-ski scene.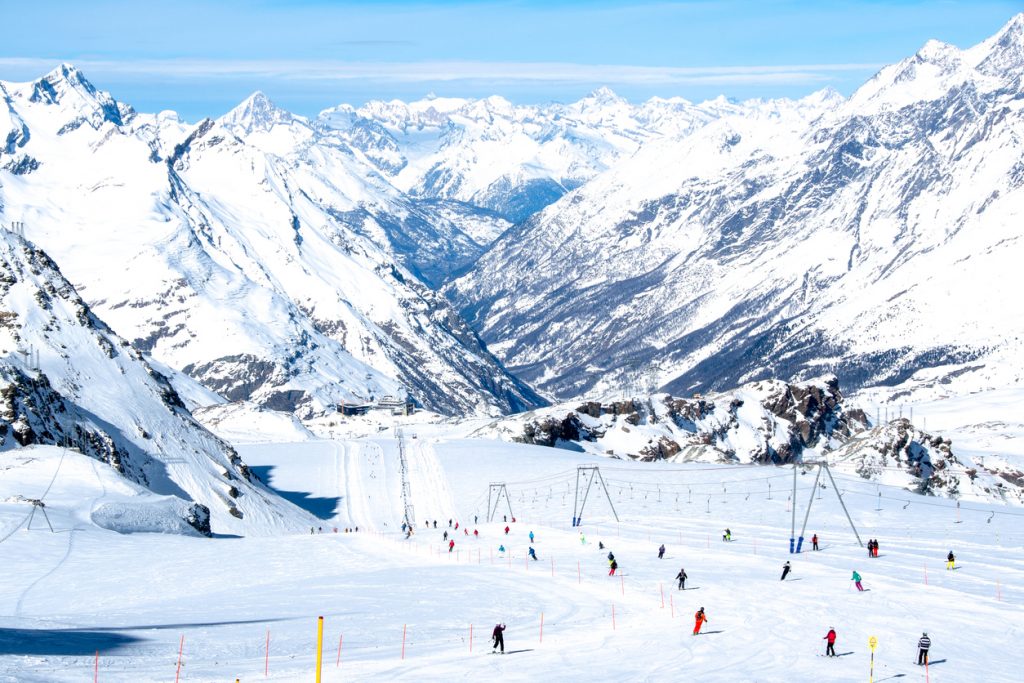 Breuil-Cervinia
Situated just a stone-throw away from the more famous Zermatt, Breuil-Cervinia lures skiers with an altitude of 2,050 meters. Part of the fabulous Matterhorn Ski Paradise, the ski resort may not be as famous as its Swiss counterparty, but it surely provides a fabulous setting for winter sports under the south face of the mountain. Your winter adventure starts from the resort's center with a lift ride to the Matterhorn's 350-kilometer trail system that connects Italy and Switzerland and three resort towns.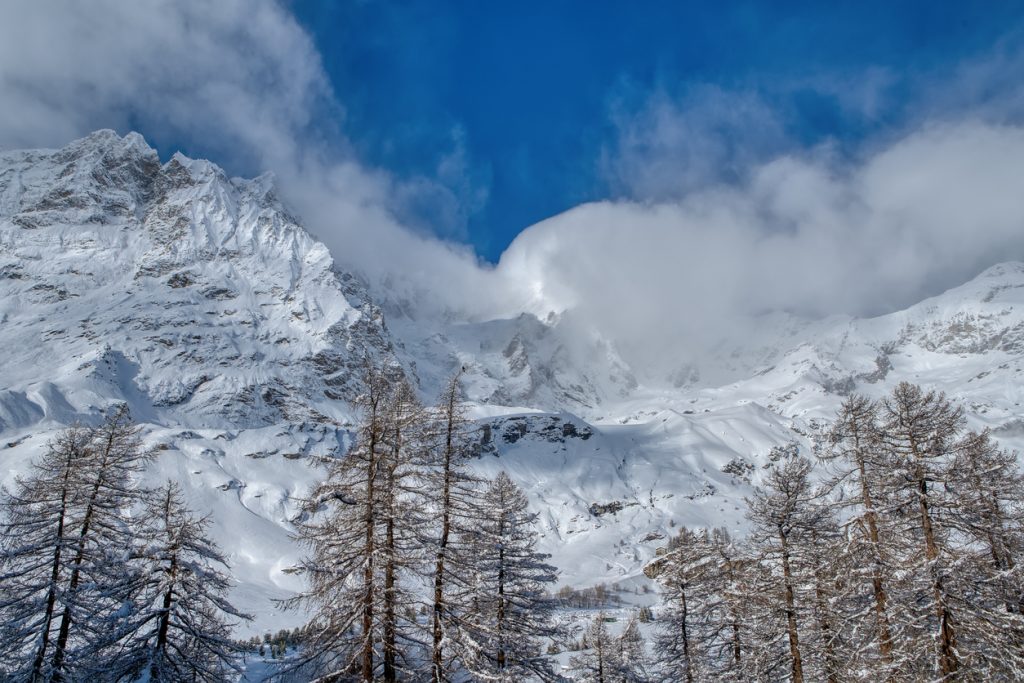 The highest point in Breuil-Cervinia is the 3,500-meter Piccolo Cervino (Little Matterhorn) peak. The third resort town that owns a section of this splendid trail is Valtournenche, a favorite destination for beginner and intermediate skiers due to its friendly slopes. Breuil-Cervinia may not be as posh as Zermatt but it also doesn't have its prices, which makes it a great choice for skiers on a budget who want to enjoy the Matterhorn's greatness. Dotted with cozy lodgings and family-run restaurants, Breuil-Cervinia is a lovely winter destination for both skiers and non-skiers who just love winter paradises.