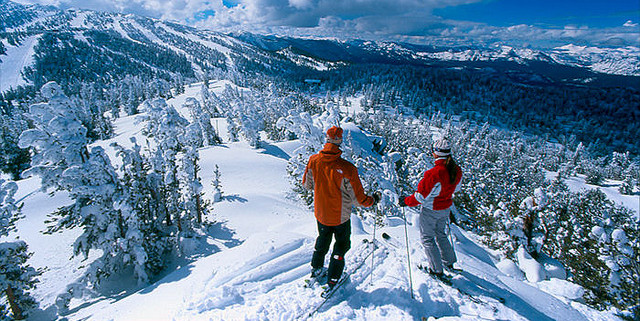 Think ski trips will have to wait until early winter? Think again! Ski and snowboard bums who can't wait until next winter for their snow fix still have plenty of options to choose from. In North America alone, there are about more than a handful of locations where there's plenty of snow to go around (sans the rowdy crowd in the après ski scene).
Here are some of the ski vacation destinations that still receive (or retain) plentiful snow:
Snowbird, Utah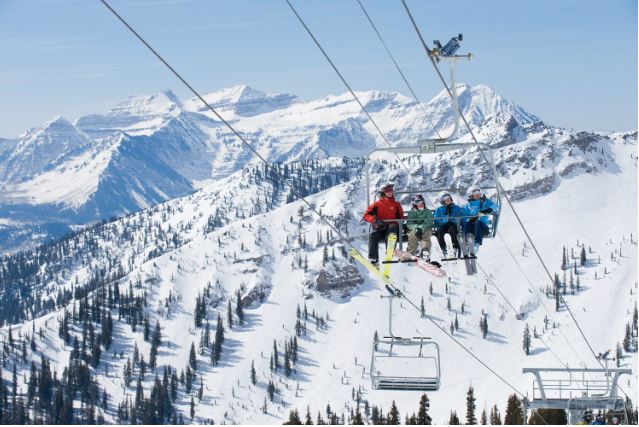 With 2,500 acres of skiable area and an average of 500 inches of snow (which often lasts into May), it is no wonder that Snowbird ranks 2nd in the list of best North American ski resorts. But Snowbird not only banks on its bountiful snow. The place is located just 29 miles from Salt Lake International Airport, and 24 miles from the downtown area of Salt Lake City, making it very accessible to skiers from any part of the US. The resort also boasts of a massive Aerial Tram, which could take you to as high as 11,000 feet in just 8 minutes!
Squaw Valley, California
Squaw Valley in spring time guarantees the best of both worlds for avid skiers: plenty of sunshine and tons of snow up to mid-May (depending on snow accumulation in Lake Tahoe). The resort, too, has quite a history. It played host to the VII Winter Olympic Games in 1960, and is also considered the birth place of the American Extreme Skiing Movement. And you'd be happy to know that late season means more discounts on ski passes and accommodations.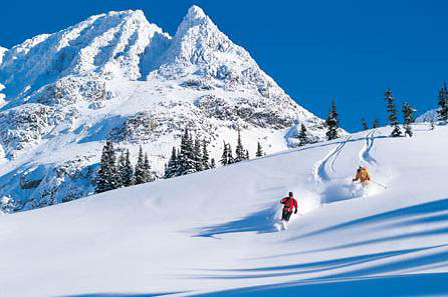 Whistler Blackcomb, British Columbia
The ski scene in Whistler and Blackcomb keeps rolling up until April, with plenty of après ski activities, parties and lots of snow to carve on. Ski or snowboard on more than 200 trails in more than 8000 acres of combined terrains.
Tip: Take the two hour drive to Whistler Blackcomb on the most romantic road in the world – the Sea to Sky Highway.
Sunshine / Banff, Alberta
On a good year, Sunshine and Banff can guarantee decent snow conditions up until mid-May, thus guaranteeing more fun on the slopes minus the crowds and the long lines to the chair lifts. The views, too, are a sight for sore eyes. Hop on the Sunshine Gondola and head out to the on Mountain Base of Sunshine Village at 7000 feet, or go to Banff down the valley where you can mingle with the friendly locals, or visit the Lake Louise Ski Resort.
Winter's definitely not over in these destinations. So go right ahead! Pack your bags and end the season with a bang on ski trips in these destinations.