Gran Canaria, one of the seven Canary Islands off the coast of West Africa, is a popular tourist destination known for its beautiful beaches, warm climate, and vibrant nightlife. However, it is also home to a number of secluded coves and stretches of coastline where clothing is optional, making it a haven for naturists and nudists.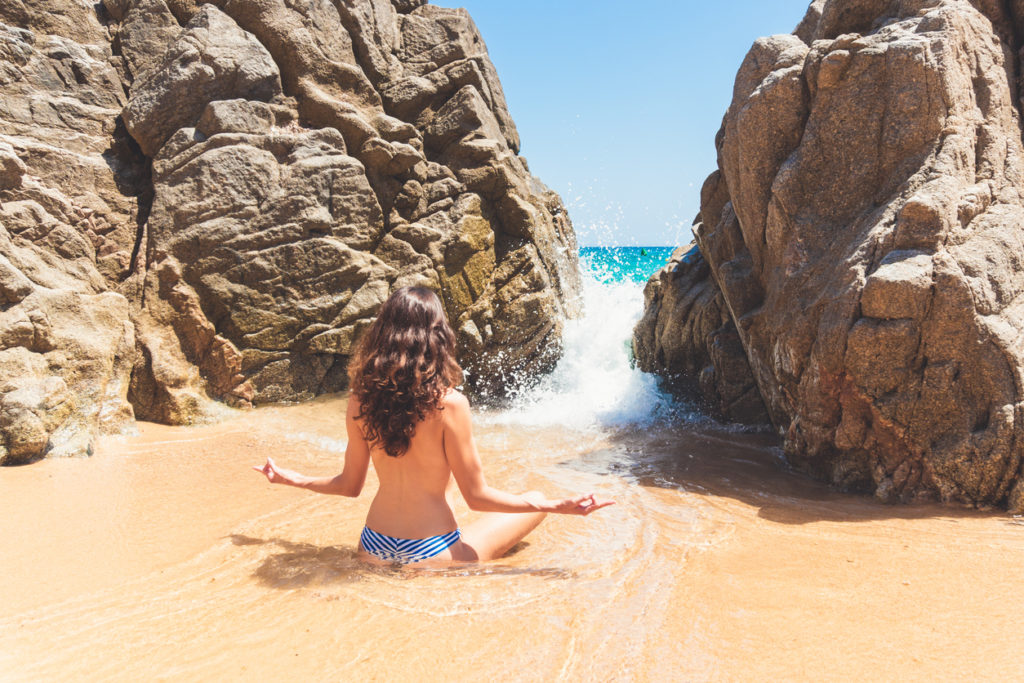 Maspalomas beach
Maspalomas Beach is located on the southern coast and is a popular nudist beach. The beach is surrounded by stunning dunes, crystal-clear waters, and a warm sunny climate all year round. The nudist sections of the beach are located towards the eastern end, between the lighthouse and the Riu Palace Hotel. You will need to walk a couple of kilometres to reach the section until you reach kiosk number 4. If you walk towards kiosk number 7, you will find yourself in the gay area of the beach.
Once you are in the nudist area, all you will see is sand dunes and the sea, the environment is 100% natural and peaceful. The beach is well-maintained, with clean sand, and there are also plenty of amenities, including sun loungers, parasols, showers, and toilets.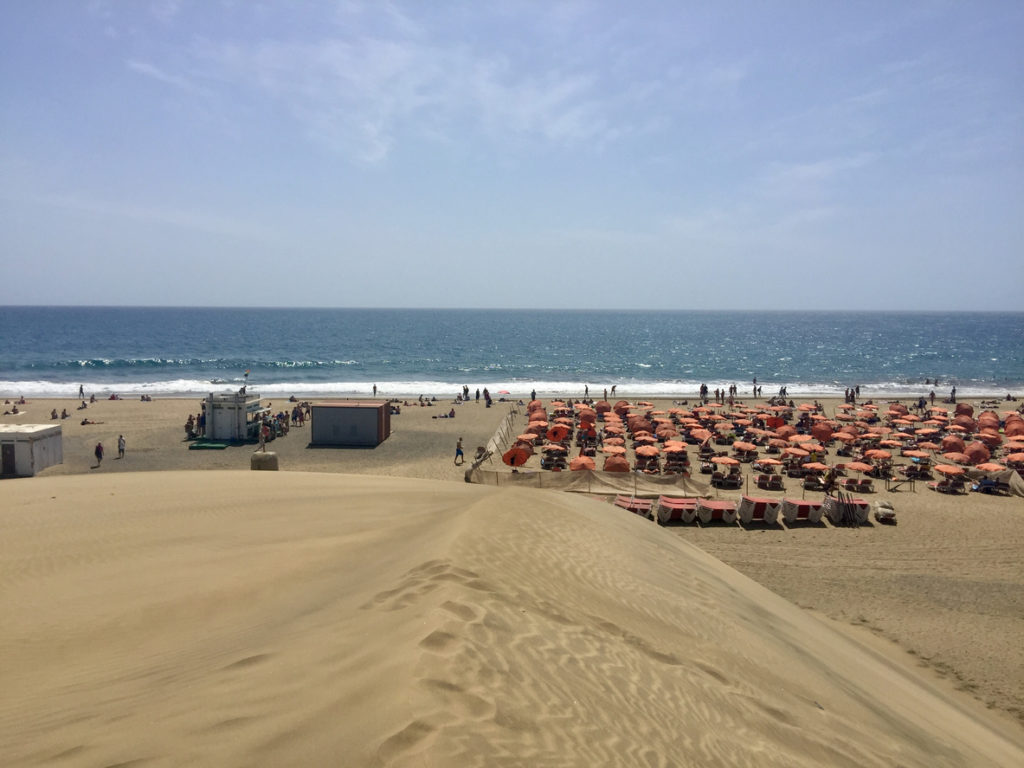 Playa del Inglés
Playa del Inglés is a long, sandy beach on the southern coast of Gran Canaria. This beach has many services, with sunbeds, umbrellas, toilets, surveillance, beach bars and a blue flag.
Not all of this beach is naturist friendly, and you must walk towards the eastern end of the beach to reach it, where the beach joins with Maspalomas beach.
These beaches are the most popular in Gran Canaria, and both of them are located in the liveliest resorts that are well known for their beaches and nightlife.
Montaña Arena beach
Montaña Arena beach is a secluded nudist beach which is located on the north coast of Gran Canaria. It is a picturesque cove surrounded by rugged cliffs and turquoise waters, providing a tranquil and peaceful atmosphere. The local nudists of Gran Canaria know it, so expect to be sharing the beach with many residents.
The beach is accessible by a short walk which takes approximately 15 minutes. It is best to visit either side of the peak summer season as during the summer months, this beach is full of campers, and rubbish can also accumulate, which can impact the sense of tranquillity and peace.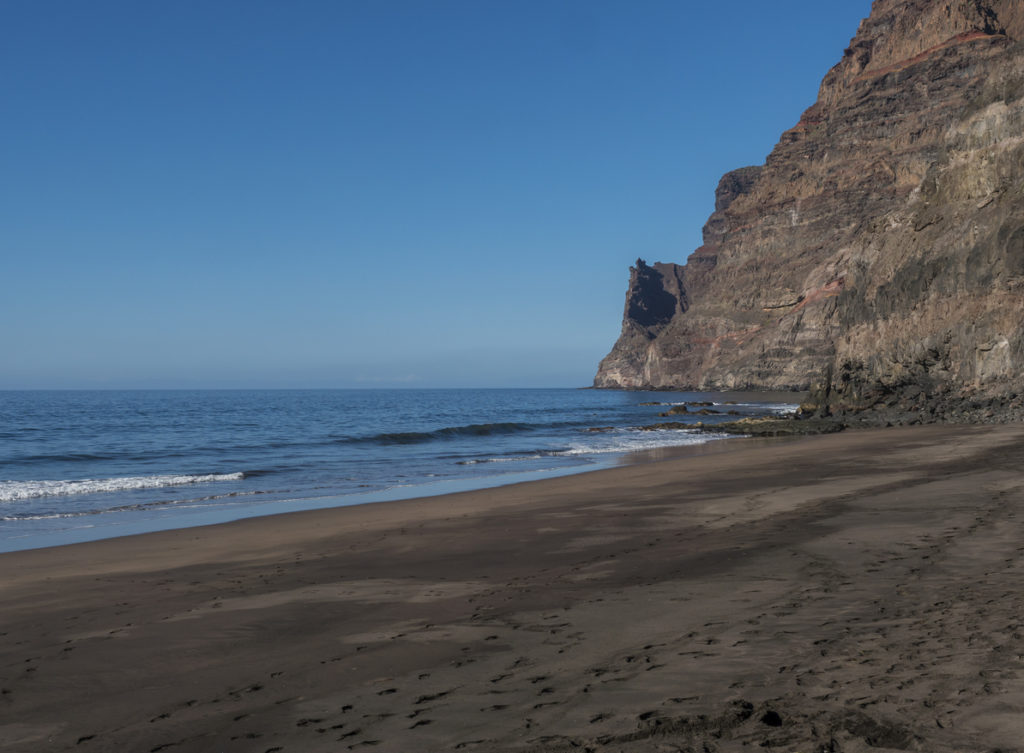 Gui Gui Beach
Located on the western coast of Gran Canaria, this beach is remote and secluded. Accessible only via boat or a strenuous hike through rugged terrain. Due to its accessibility, not many tourists visit, making it the perfect spot for naturists seeking privacy and peace.
The beach is surrounded by towering cliffs, making it a breathtaking and secluded spot to enjoy a day in the sun. The beach is unspoiled and undeveloped. However, there are no amenities or facilities, so visitors should come prepared for the day.
The crystal-clear waters are perfect for swimming and snorkelling alike. The beach is surrounded by natural beauty, making it a true hidden gem.