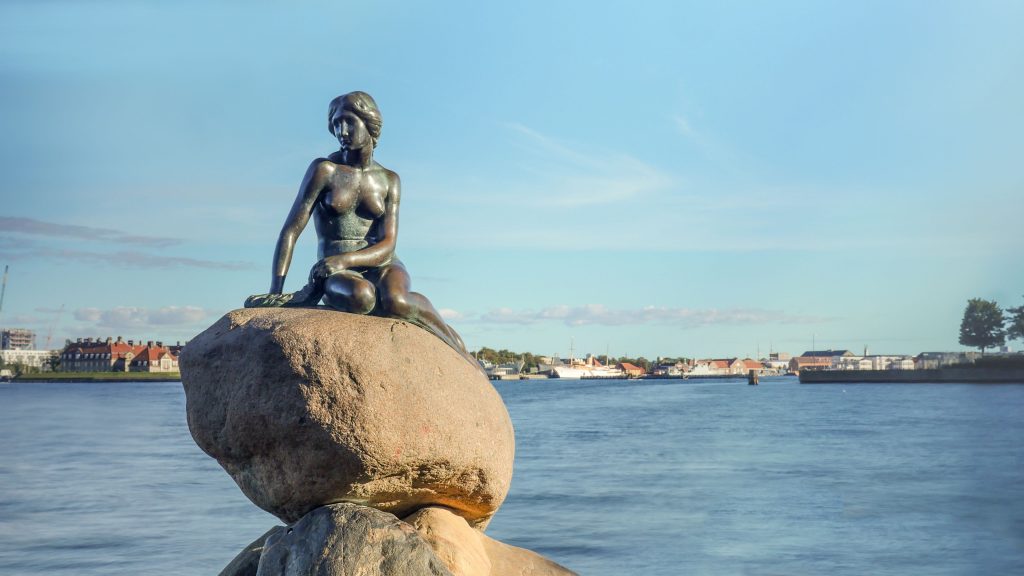 I visited Copenhagen in June. I was, of course, aware of the cold and dark days of Copenhagen and wanted to make the most of my time spent there. So, that meant to visit when days were longer and the sun shined…sometimes.
Copenhagen is the coolest, most colorful city on the Nordic block. It's no wonder its residents are the happiest in the world. You just have to walk its cobblestone streets, among royal castles and palaces, and colorful houses to feel an instant rush of joy taking over.
Odes to sunny days
Locals really know how to appreciate a sunny day. You shouldn't be surprised to see the entire city outside when the sun shines, relaxing on a bench or doorstep and singing odes to blue skies. When darkness sets in for such a long time, a common feature for all Nordic countries, no one takes sunshine for granted.
I walked the streets of Copenhagen up and down, and admired the fantastic architecture. Drank my coffee in a crowded café – because summer is naturally the busiest season in Copenhagen. Ate amazing Nordic food, and by Nordic food I mean gourmet…hot dogs at Foderbrættet accompanied by champagne, and Danish seafood at Höst, in an authentic Nordic décor.
While Nordic countries have this reputation of being quite expensive, Copenhagen manages to be nice to visitors on a budget. First of all, because you don't need to use public transportation to get to its most important sights. Denmark's capital can be easily discovered by foot or, if you prefer, by two wheels. You definitely don't need a car and no one uses it on its beautiful streets in the old town, where all the excitement and visiting happens.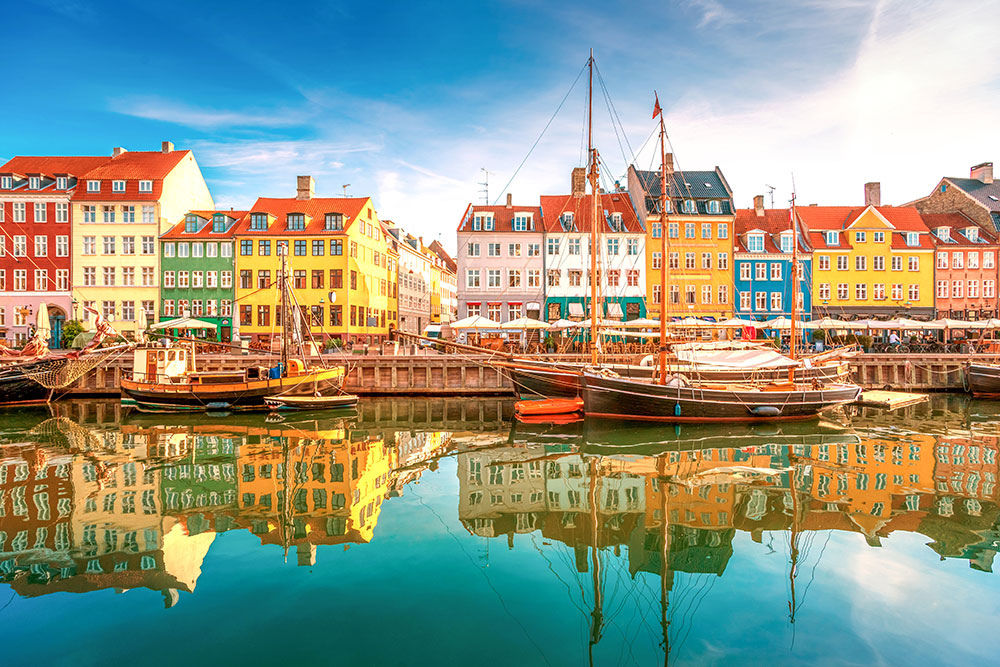 Must see, discover, understand
Copenhagen has over 1,000 years of royal history, cramped up in its exquisite castles and palaces that can be found at every corner.
The starting point for every touristic expedition is going to be Slotsholmen, an island surrounded by canals and the cocoon from where the city emerged. Say hello to the two dashing dragons that guard the stock exchange, and then discover Christiansborg Palace. This 800-year old building houses Denmark's Parliament, as well as the Supreme Court and Prime Minister's Office. However, despite being taken over by institutions of democracy, the Royal House still has several rooms inside. You can actually visit the Royal Reception Rooms and other royal chambers, when the royal family isn't staying there.
If you are a history aficionado like I am, don't miss a visit to the National Museum of Denmark housed inside a former royal palace, obviously. Here you will discover and understand aspects of the Danish culture, the museums covering every stage of its evolution, from Stone Age to the 19th century. Of course, you will also get to admire Viking stuff too! Mostly weaponry!
The National Gallery of Denmark will familiarize you with Danish art from the 1700s to our times, as well as masterpieces of artists from around the world. Expect to find Dutch Masters and Picasso works of art and a romantic ambiance, especially on the upper floors, where natural light invades the space.
Walk the streets and sail on the canals
Now, let's walk the streets of Strøget, the main artery that crosses the city's center. This artery gathers under one name five pedestrian streets Østergard, Amegerorv, Nygade, Vimmelskaftet and Fredericksberggade – pronunciation challenge! You will discover beautiful squares, such as Rådhuspladsen, or in simpler words, Town Hall Square, as well as canalside restaurants and lively bars. If you want to admire Copenhagen from its canals, get on board a canal tour departing from Kongens Nytorv. The tour will enchant your sight with timber warehouses converted now into beautiful residences and restaurants, as well as the legendary statue of Little Mermaid.
For beautiful harbor views and historic churches, as well as relaxed strolling head to the chill island district of Christianshavn, Holmen and Christiania. Don't miss a visit of Vor Frelsers Kirk, a beautiful 17th-century church. Climb to its narrow, not for the faint hearted summit, from where you can admire breathtaking views of the city. If you have a generous budget, have dinner at Noma, a two-Michelin-star restaurant, but only if you have reserved a table a few months ago.
No trip to Copenhagen is complete without a visit to the Tivoli Gardens, actually an amusement park, easy to reach from Town Hall Square. The gardens date back to 1843 and house about 20 attractions, including a roller coaster, open-air theaters and plenty of restaurants and cafes. Yes, there are also actual flower gardens there! When Christmas comes, the place becomes a winter extravaganza of decorations and lights.
If you likes this article you may also enjoy: https://www.purevacations.com/the-wonders-of-denmark/