On the verdant peninsula of Istria awaits one of Croatia's most precious jewels. The city of Pula surprises first-time visitors with its glorious past, rich cultural heritage, and amazing hospitality. Situated in the area known today as "the new Tuscany" due to its medieval hilltop towns and fantastic ruins, and bordered by national parks, Pula is Istria's largest city and a superb getaway to the Adriatic Sea. You'll find great beaches and crystalline waters, exquisite food and an extravaganza of festivals, fine wine, and luxury hotels. There are many reasons to visit Pula but these five will probably be enough to convince you to book your hotel there.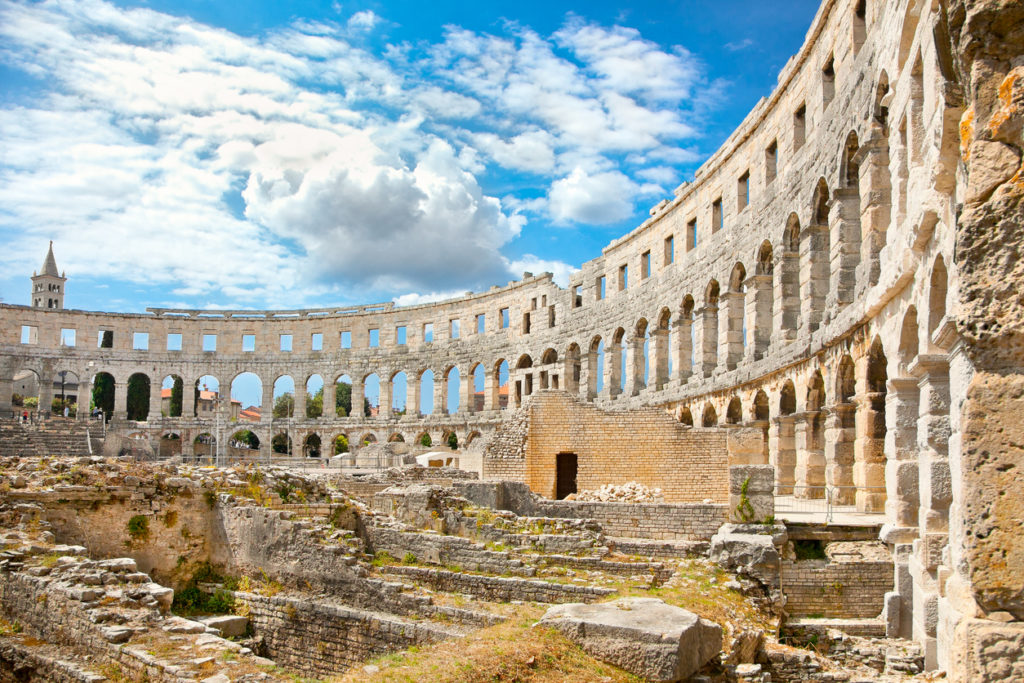 Proud ancient Roman ruins
The city prides itself with some of the best-preserved Roman ruins in the world. With tales that go back more than 3,000 years ago, when the city was built on the hill of Kaštel, Pula enchants history aficionados. Its real history started during the Roman times when the settlement was known as Colonia Pietas Iulia Pola. Today, the city has the most preserved ancient Roman ruins outside Italy with the gargantuan Arena dominating the Roman scenery.
The local amphitheater is 2000 years old and still standing and looking as it did back when the Romans were living in Pula. Pula Arena is one of the biggest arenas built by the Romans and is the only Roman amphitheater in the world that still has a complete circle. These days, the 20,000-seat arena is used as a scene for various festivals and events, including outdoor cinema nights and concerts. Your trip back in time should also include stops at the 1st century Arch of Sergii, the Gate of Hercules, the Twin Gate, and the magnificent Temple of Augustus.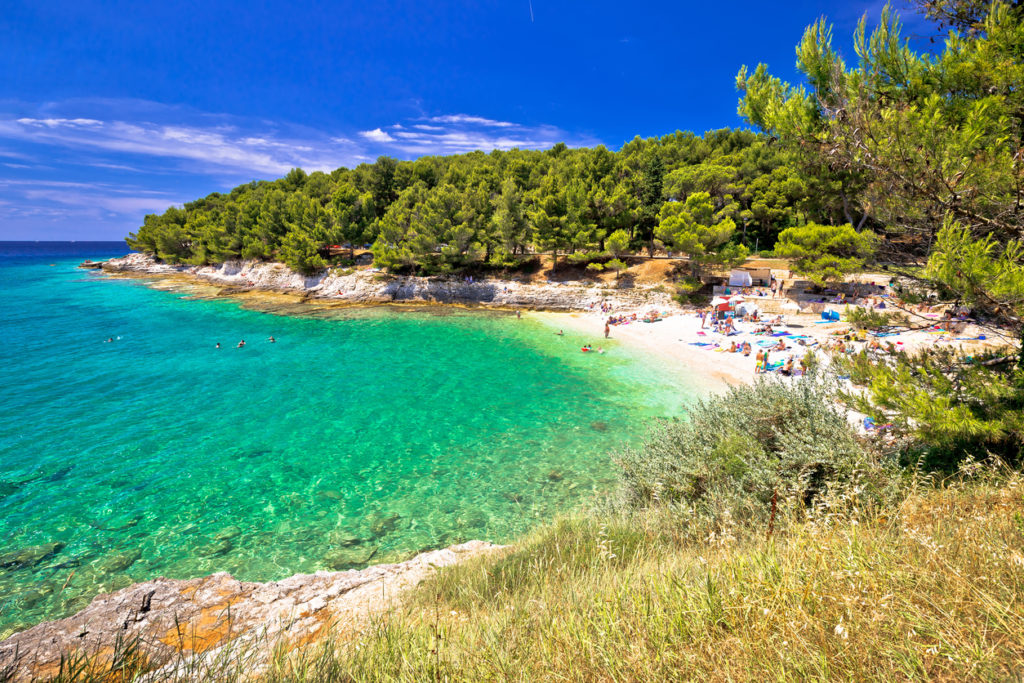 Fabulous beaches glistening in the sun
Pula boasts kilometers of beautiful and clean beaches caressed by the crystalline waters of the Adriatic Sea. The water is literally transparent revealing its fine sand without having to put your snorkel gear on! Most beautiful beaches in Pula await a bus ride away, on the peninsula of Verudela. One of the most popular beaches in Pula is Ambrela Beach, also known as St John Cove Beach.
This fantastic pebble beach has earned a Blue Flag and is the ideal destination for families with small kids due to its shallow and clear waters. The walking trail above the Ambrela Beach leads to other lovely beaches, such as the Brioni beach and Saccorgiana beach. Other popular beaches are Gortanova Uvala, Hawaiian Beach, Golden Rocks, Lungomare, and Stoja. Most Pula beaches are dressed in pebble and framed by dense pine forests.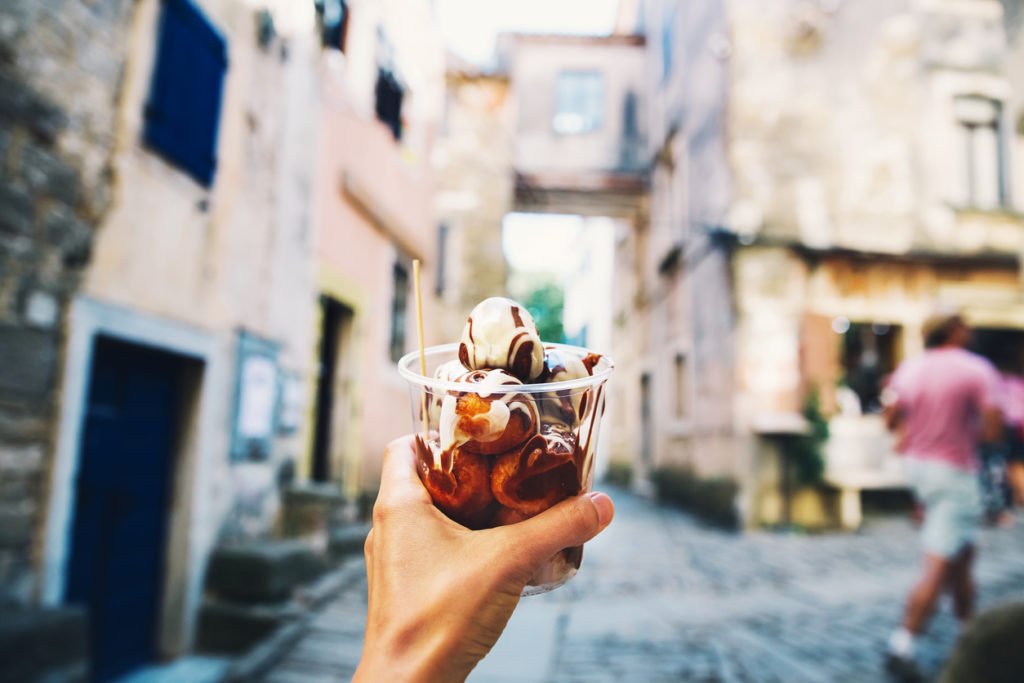 Flamboyant summer festivals
Summer brings an extravaganza of festivals in Pula. Every public space and venue in the city becomes the scene of concerts, plays, and films. Modern music festivals resound from every corner of the city, while classical concerts fill the Forum. The old Austro-Hungarian Kastel hosts film projections and the mighty Arena is subdued by the grace of artistic and cultural events.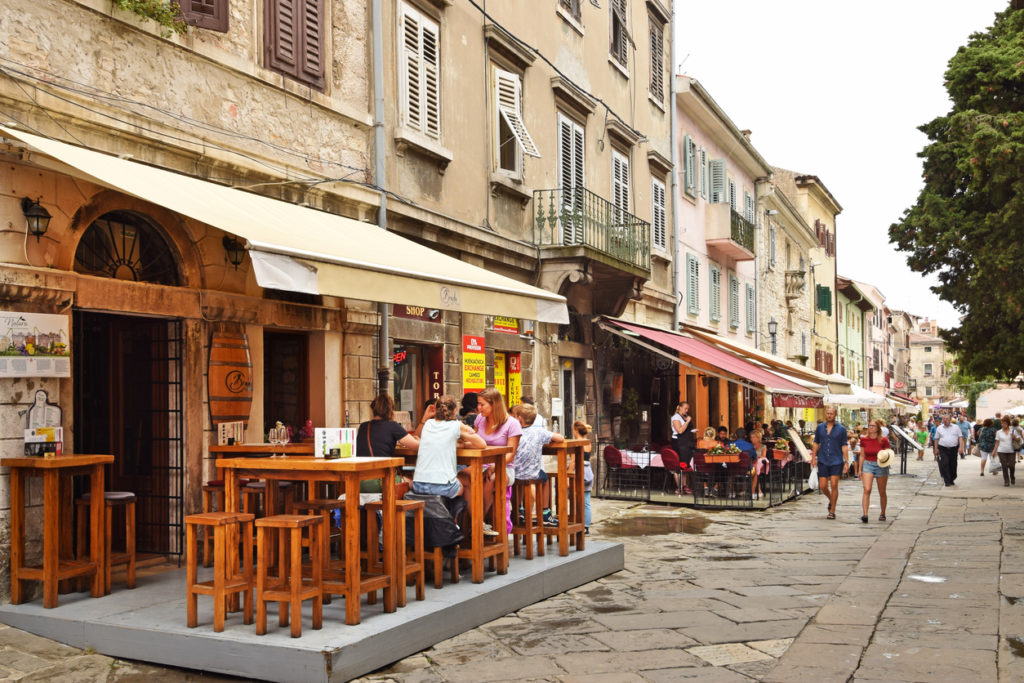 One of the most famous festivals in Pula is the Visualia light festival, a festival of lights and colors that reinvent the city with 3D mappings and numerous visual and audiovisual installations. The Lighting Giants installation in Uljanik shipyard displays a light show each evening having as main characters numerous illuminated cranes. Movie aficionados flock to Pula in the summer to attend the renowned Pula Film Festival, while partygoers never skip the Outlook & Dimensions music festivals in July and August.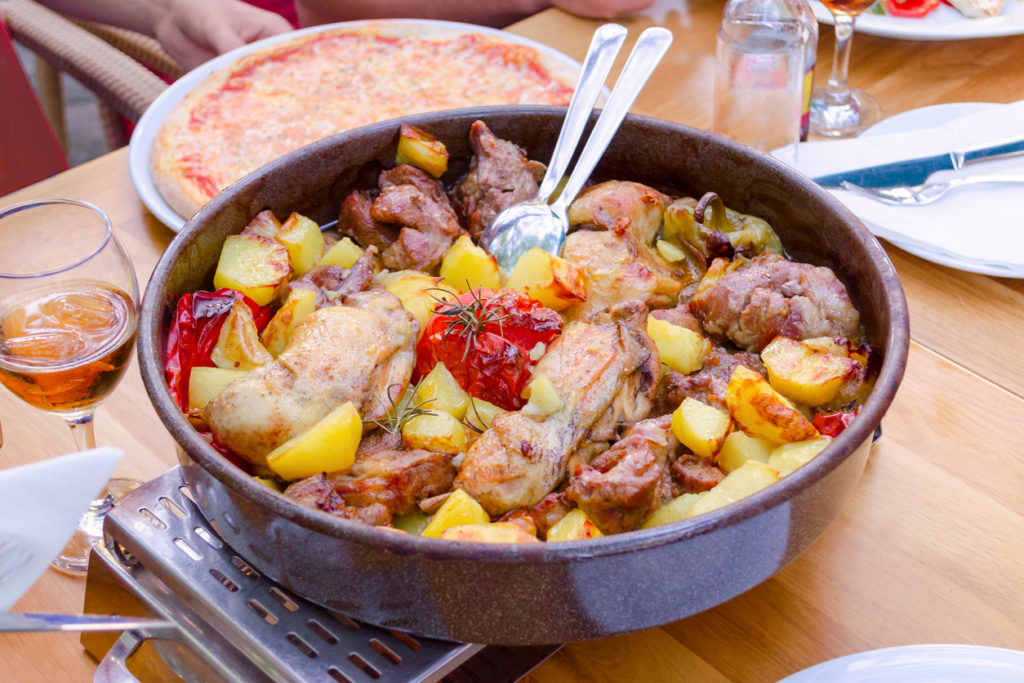 Superb Italian food with a Croatian twist
The Istrian cuisine reminds visitors that Istria has been under Italian rule from 1919 until 1947. It's no wonder the local cuisine has as staples pizza, pasta, and gelato, and that many of Pula's restaurants serve Italian food. There's a certain Tuscan feeling in Istria's towns and restaurants. However, many of the Italian recipes have been enriched with local ingredients and a Croatian twist to make them unique.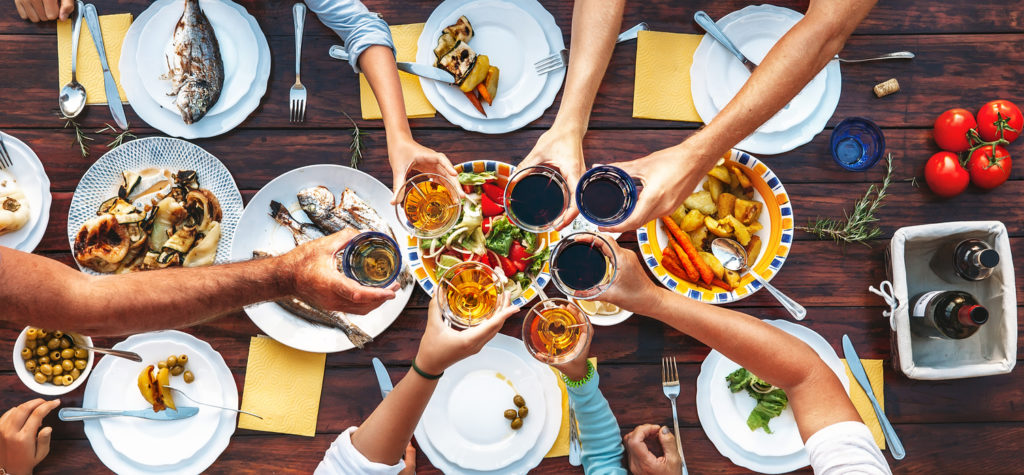 Since Pula is an important fishing port, expect to find plenty of seafood restaurants ready to dazzle your taste buds with fresh oysters, mussels, and a variety of fish. The region is also known for its splendid white truffles, often found in fuži pasta or the Motovun Forest, if you're up for a truffle hunt. Add to your extraordinary culinary experiences a glass of local wine. The region of Istria is ideal for wine growing producing fine muscats and merlots. However, if you want to enchant your palate with an authentic taste of the region, indulge in a glass of white wine made from the local malvasia grapes.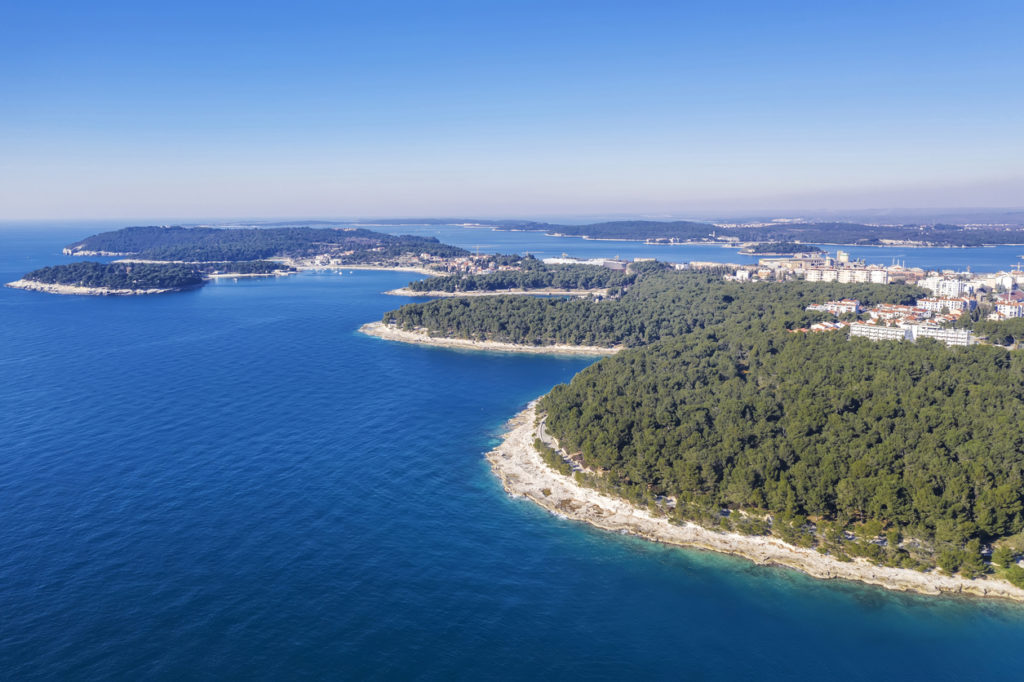 Untouched nature at your doorstep
The city of Pula is situated just a stone throw away from nature in all its splendor. To the north of Pula awaits the Brijuni National Park, a superb cluster of wooded islands. This archipelago impresses with its natural beauty framed by turquoise waters. However, you won't find only white beaches and crystalline waters here!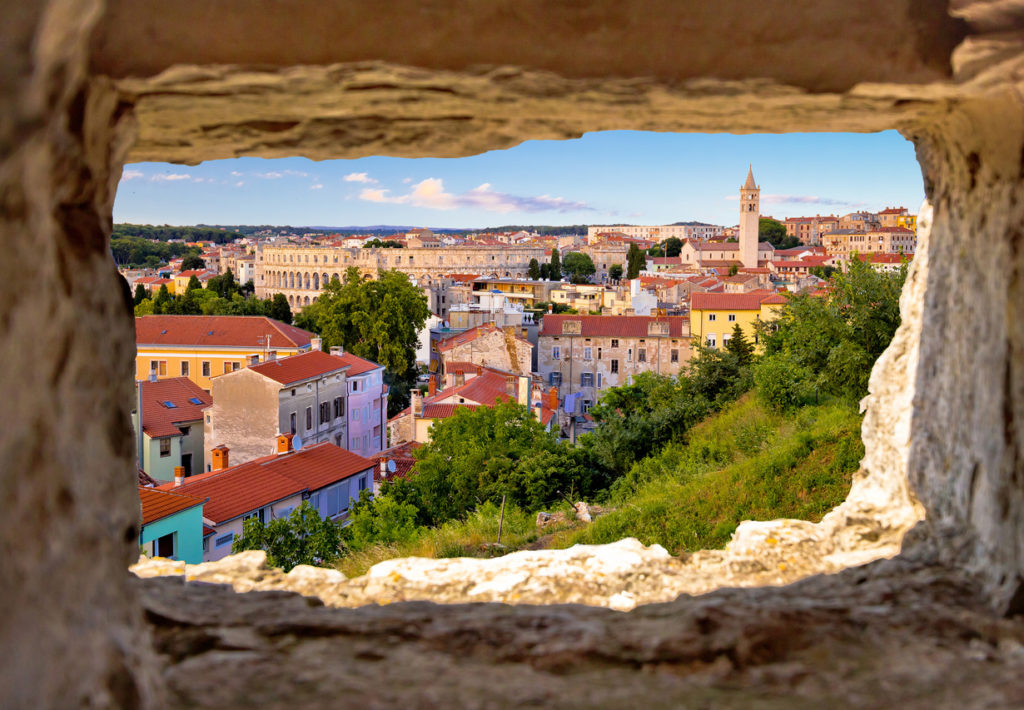 This outstanding park is also home to Roman villas, a Knights Templar church and even some dinosaur footprints. The archipelago can be reached by boat from Fažana, a village situated 5 km from Pula. South to the city, you'll find Cape Kamenjak, the southernmost tip of the peninsula. This rocky headland is a secluded destination with a shingle beach and many rugged cliffs, often used by locals for their fun jumps into the sea.