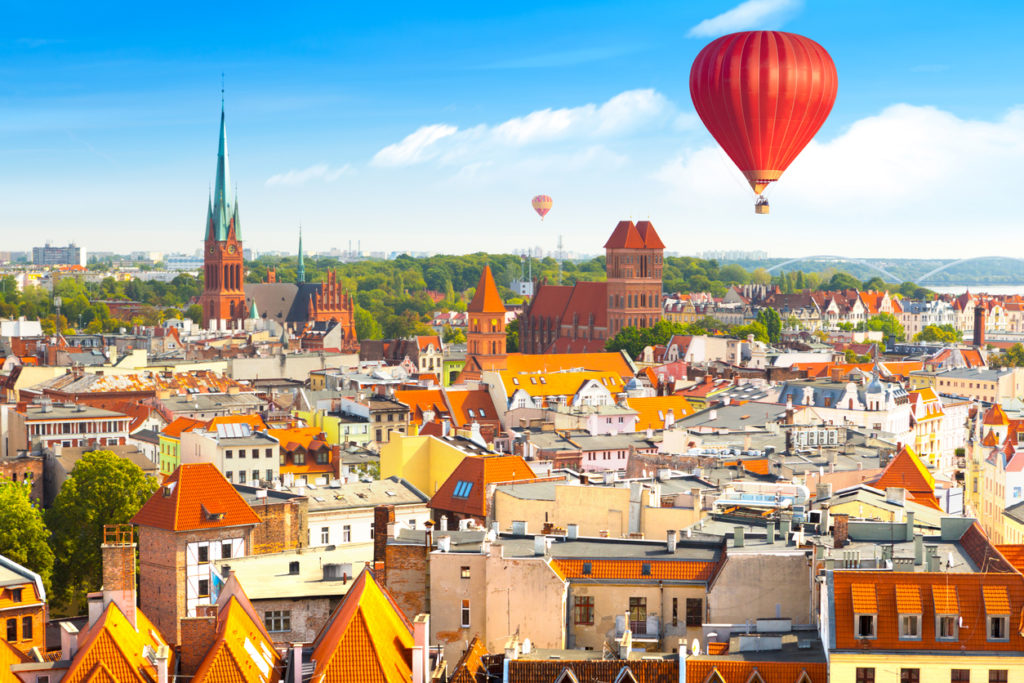 Some say Poznan is the birthplace of Poland while others consider it to be the historical capital of Wielkopolska (Greater Poland)! However, if there is one thing everyone agrees on is that Poznan should be right up there with Krakow and Warsaw. A rejuvenated, lively city in western Poland, Poznan delights visitors with its historic charm, fascinating culture, and a buzzing café and bar scene. Home to unique architectural jewels that dreamily admire their reflections into the Warta River's fast-paced waters, Poznan creates an irresistible romantic décor. Young and active despite its splendid medieval cobbled streets and ancient historical tales, Poznan is a fantastic place to wander, explore the museums, and party all night long. If you're planning to visit Poland, make sure you don't overlook Poznan because here is what you'll be missing: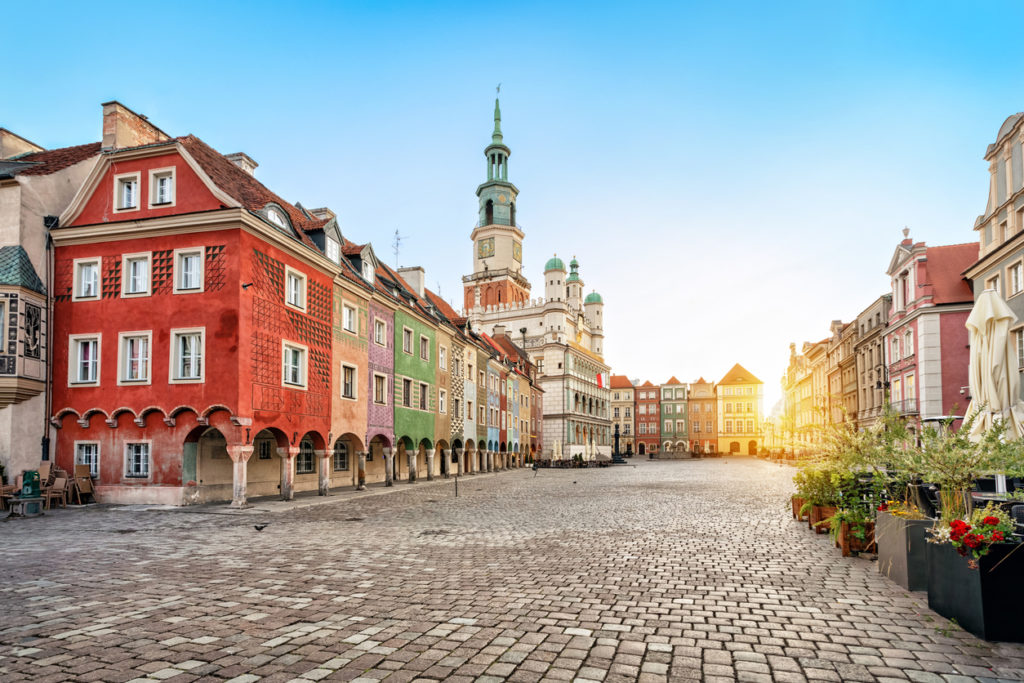 A beautiful Old Town
Poznan's authentic charm and undying beauty are splendidly captured by the Old Market Square, the Old Town's heart. Here is where you'll find the gorgeous Old Town Hall and an abundance of cafes, bars, and food stalls. Moreover, the splendid Town Hall that dates back to the 1550s houses the fascinating Historical Museum of Poznan, the ideal place to learn more about the city's long history.
And to make things even more interesting, every day, at noon, two mechanical goats pop out of a door above the Town Hall's clock to announce to everyone that it's time for lunch! They are tireless and have been doing this with the same enthusiast since 1551. If you find it in you to leave the Old Town behind, nearby you'll discover the Wielkopolka Military Museum, ready to tell you more stories about Poznan's past, as well as a myriad of statues and Baroque palaces.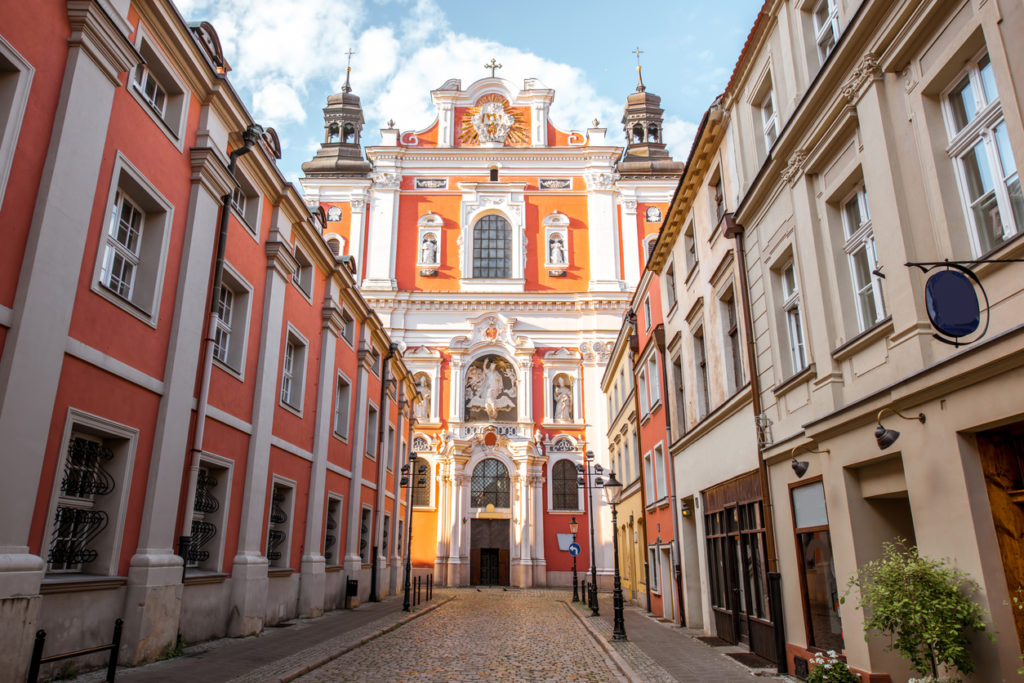 A superb collection of museums
Poznan is famous for its superb Gothic, Renaissance, and neo-Classical architecture that can be admired at every corner. Górka Palace is such an example, a 16th-century palace that occupies an entire block on the corner of Wodna and Swietoslawska streets and impresses from the first glance. A former residence of the Górkas, Poznan's most powerful family, the palace was passed to Benedictine nuns during Reformation and currently houses the Archaeological Museum of Poznan. History buffs will love a visit to this museum where they will have the chance to admire artefacts dating back to prehistoric times and ancient Egypt.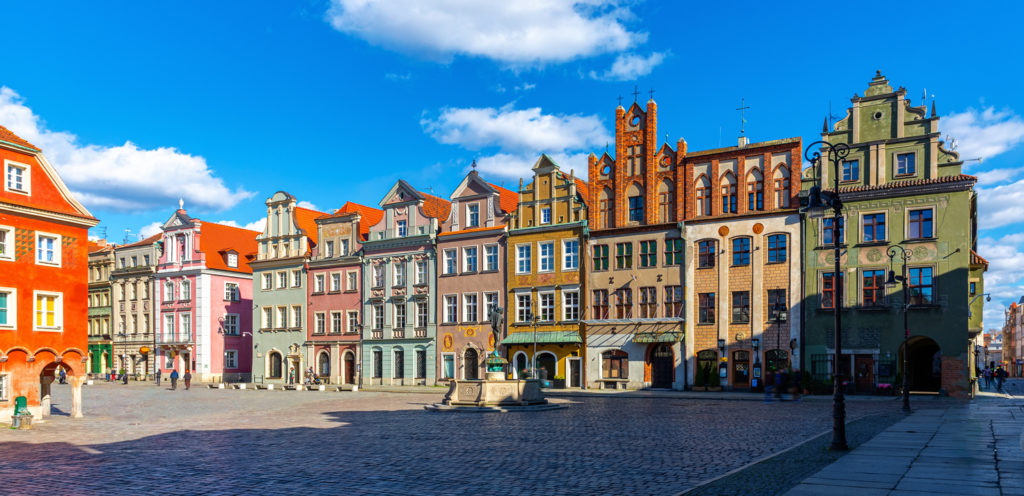 Another architectural masterpiece, a colossal structure dressed in Neo-classical clothes, the Imperial Castle dates back to the 1990s when it was built for the Imperial Kaiser Wilhelm II. Today, the castle is a cultural centre and houses a museum dedicated to the 1956 uprising against Soviet rule, as well as an Irish pub. If you want to find out more about the region's folk culture, head to the Museum of Ethnography to admire folk costumes, embroidery, paintings, and decorative items from the region of Wielkopolska.
For a quirkier experience, don't miss a visit to the Croissant Museum, where you'll learn interesting things about croissants and even take a baking class. Try the St. Martin's croissant, an exquisite local pastry folded 81 times into the shape of a horseshoe and filled with layers of white poppy seed filling to enjoy an unforgettable culinary experience.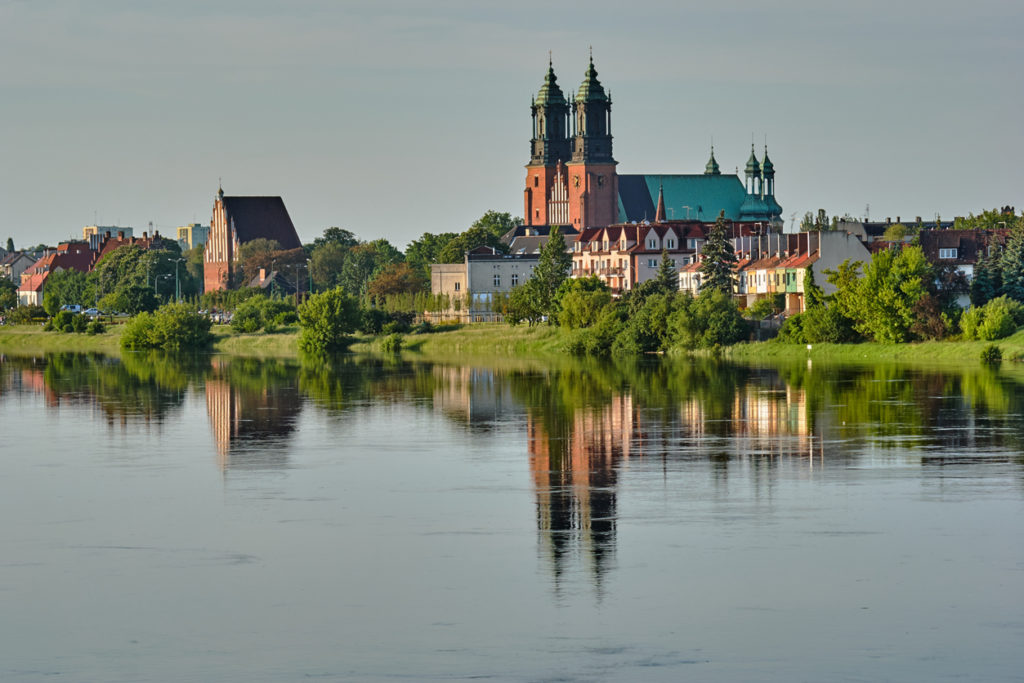 The island where Poland began
Cathedral Island is the city's most ancient neighbourhood. Legends say that this tranquil and modest area is where Poland was invented, a historic wonderland guarded by the rivers Warta and Cybina. The neighbourhood's centre is reigned by a cathedral dating back to 968, but all tours start from the Porta Posnania Center, where tourists are invited to discover Poland from its very beginnings and understand the country's past and identity. Continue your journey with a stop at the Archdiocese Museum to immerse yourself into the religious past of the city and also visit the small, but pretty, Gothic Church of the Virgin Mary. If you want to add more religious sights to your itinerary, the Parish Church of St Stanislaus should definitely be included, a salmon-coloured stunning structure and one of the most important Roman Baroque churches in town.