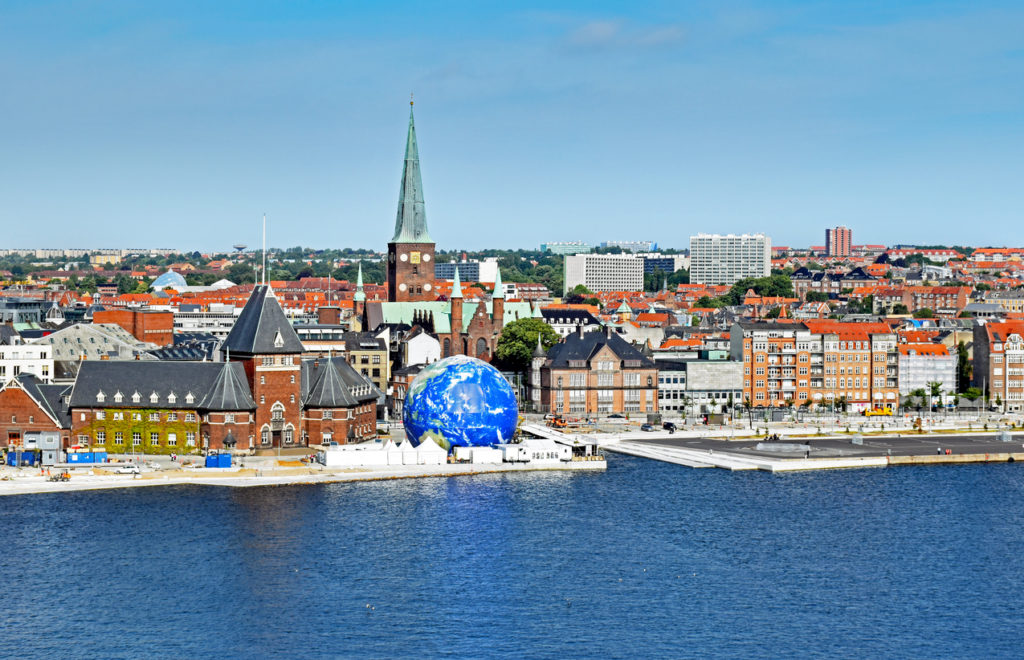 Founded in the 8th century by the Vikings, Aarhus impresses with its rich history, narrow cozy streets, and plethora of activities. The world's "smallest big city", Aarhus can be discovered by foot in just a couple of days but has events, festivals, and activities to keep you busy for many weeks in a row. Blending ultra-modern architecture with old-world charm, Aarhus has something for everyone. There's a certain contagious optimism in Aarhus, Denmark's second-largest city after Copenhagen, known for its youthful spirit and lively atmosphere.
A renowned educational center, Aarhus enjoys a large influx of young people and students that have brought with them numerous fun events, cultural activities, and an impressive variety of cafes, bars, nightclubs, museums, and parks. The city is situated in a picturesque area adorned with thick forests and crystalline lakes, but it also enchants with lovely beaches, such as Bellevue, Den Permanente, and Moesgård Strand, some of the most popular attractions in Aarhus in the summer.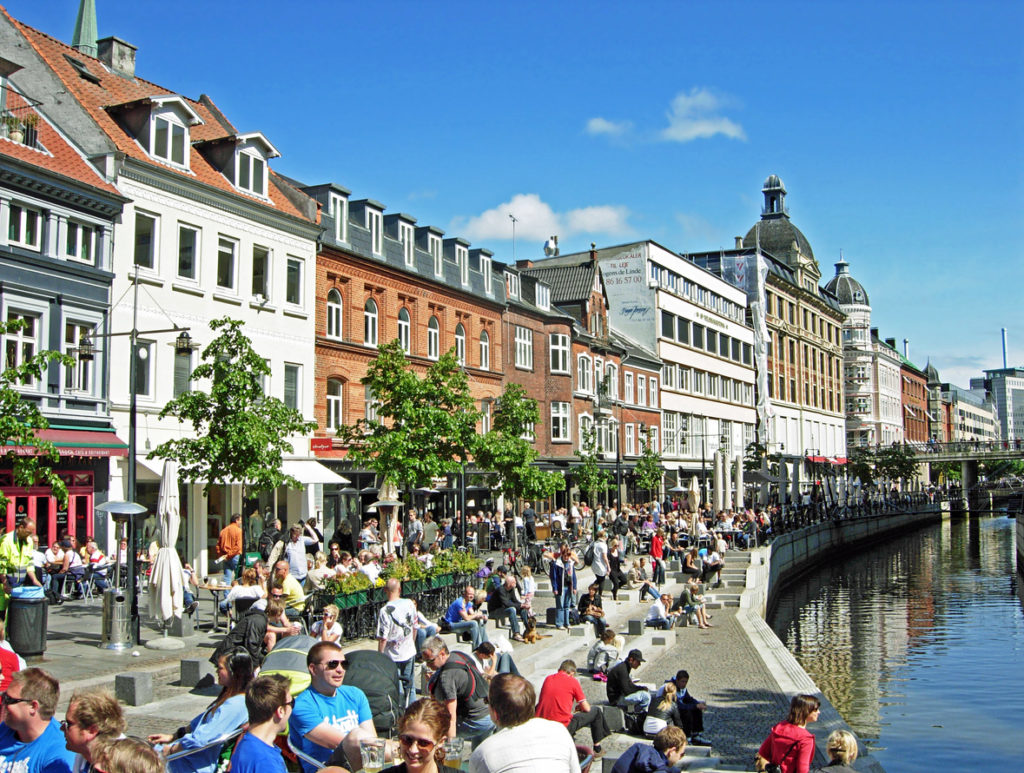 Discover the charm of old Aarhus
One of the most fascinating museums in Aarhus, the Den Gamle By paints a picture of old Denmark illustrating how was like to live in Denmark hundreds of years ago. Visitors are welcomed by staff dressed in costumes that guide their steps around this quirky open-air museum, a small town that seems to be a prisoner to Father Time. Among the highlights, you'll discover urban buildings saved from demolition and brought here from all over the country.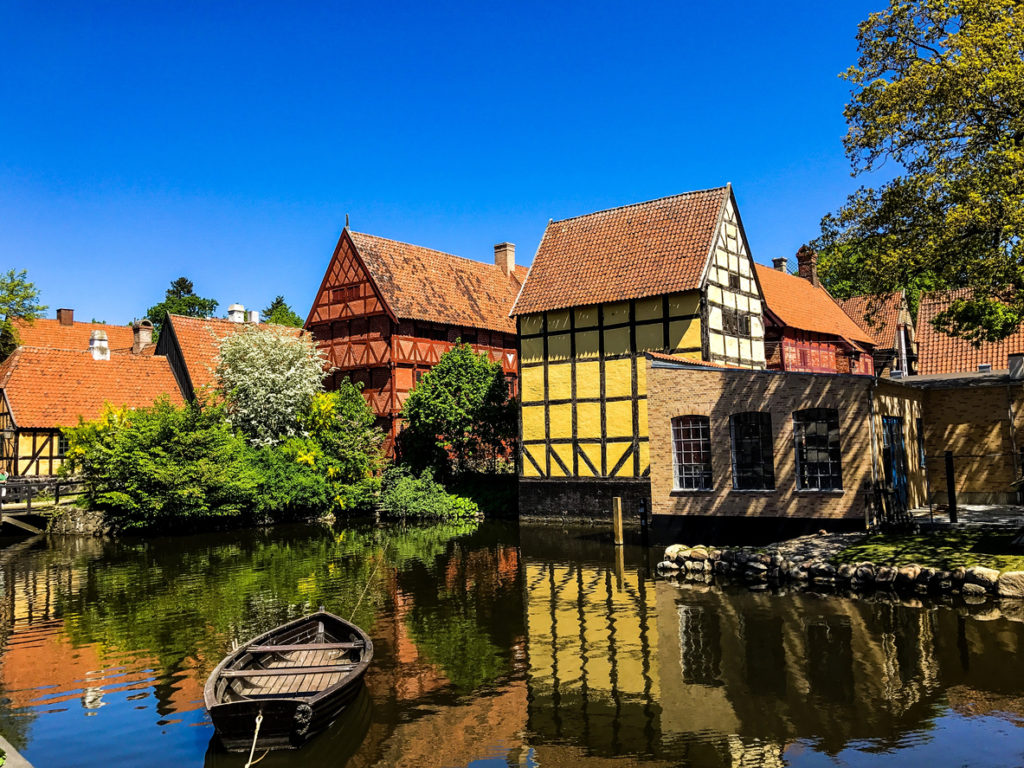 Time has been gentle with several other buildings in Aarhus, such as St. Clement's Cathedral, dating back to the 15th century, and the Church of Our Lady, as well as the local town hall that boasts a magnificent façade decorated with marble. Don't miss a tour of the Latin Quarter, one of the oldest areas in Aarhus that enchants visitors with cobbled streets and pretty buildings fringed with storefronts.
For more historical tales, also visit the Viking Museum and the Historical Museum of Aarhus. The Moesgård Prehistoric Museum is a fascinating destination for history buffs who want to admire interesting prehistoric objects and artifacts, and also the 2000-year-old Grauballe man (the best-preserved bog body in the world).
A unique museum in Aarhus is the Women's Museum, a location dedicated entirely to the aspects of the life of Danish women. The museum displays exhibits that focus on the lives of girls and women in Denmark throughout the last 150 years.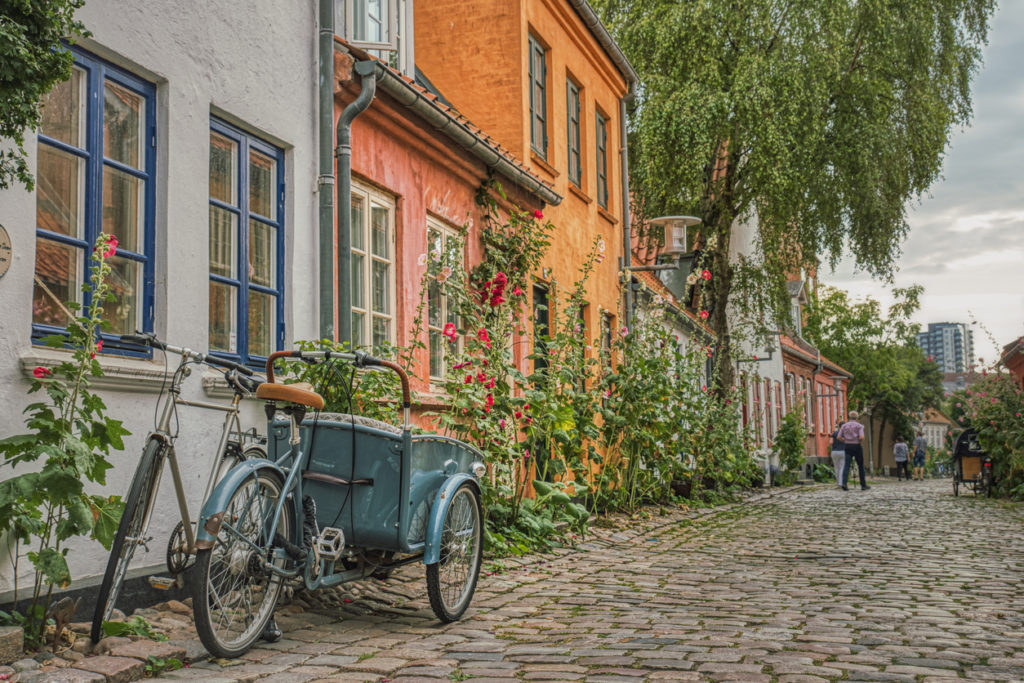 Step into the creative universe of modern Aarhus
At the opposite pole of old Aarhus, you'll discover a city that's one step ahead of its time. It's enough to visit the fantastic ARoS, the city's Museum of Modern Art, and admire its rainbow panorama walkway (50 meters above street level) and you'll discover the creative and innovative vision of Aarhus' residents. Delighting visitors with an impressive collection of Danish art and numerous international exhibits, as well as splendid views over the city, this museum is a must-see during a visit to Aarhus.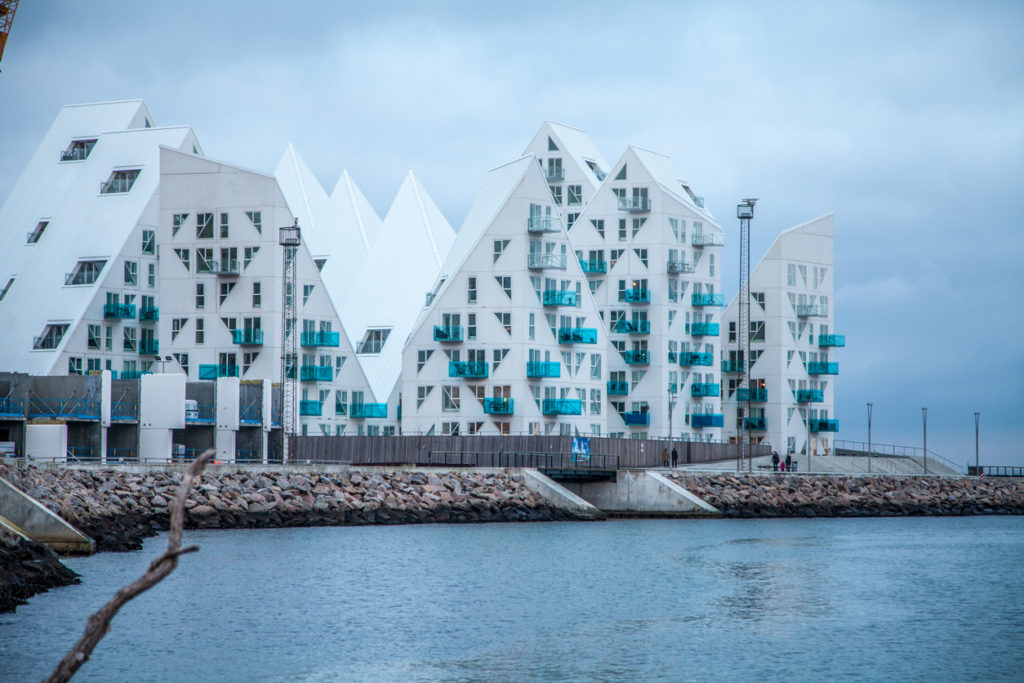 The city center is cycle and pedestrian-friendly and the starting point of many lovely tours. If you follow the Ringgaden Circular Road, you'll discover the beautiful Botanical Gardens that house flora species from all across the world. The gardens are ideal for a picnic or a BBQ in the summer, or a few relaxing moments in one of its many covered greenhouses during the rest of the year.
A bike ride onto the Brabrandstien cycle path will take you to the gorgeous Brabrand Lake and the Tivoli Friheden, the city's renowned amusement park. The theme park awaits just a short ride away from the city center and holds fun attractions and rides for visitors of all ages. Farther along, you'll find the Marselisborg Palace, the grounds of the Dutch royal family summer residence, while just south from here awaits a lovely park populated by gentle deer ready to be pampered with treats.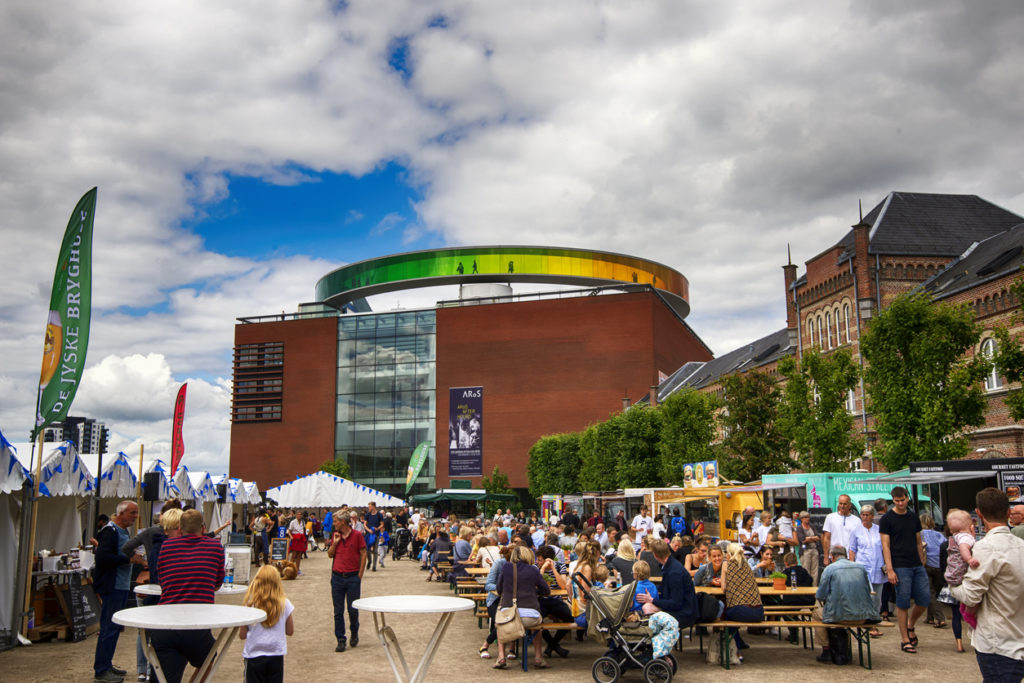 Don't leave Aarhus without sipping a cup of coffee or more at one of the many cafes in the city. Take a seat at Café Gemmestedet, if you like to savor a classic café in a cozy setting while enjoying a game of chess or backgammon, or accompany your cappuccino with cake at one of the Emmery's locations in town. If you're a coffee connoisseur, Altura Kaffe will intrigue and pamper your taste buds with strong, fragrant coffee made from a variety of beans. For food, head to Aarhus Central Food Market, an authentic food mecca. This indoor market has over 20 food stalls that serve anything from Belgian waffles to Nordic Asian fusion specialties.