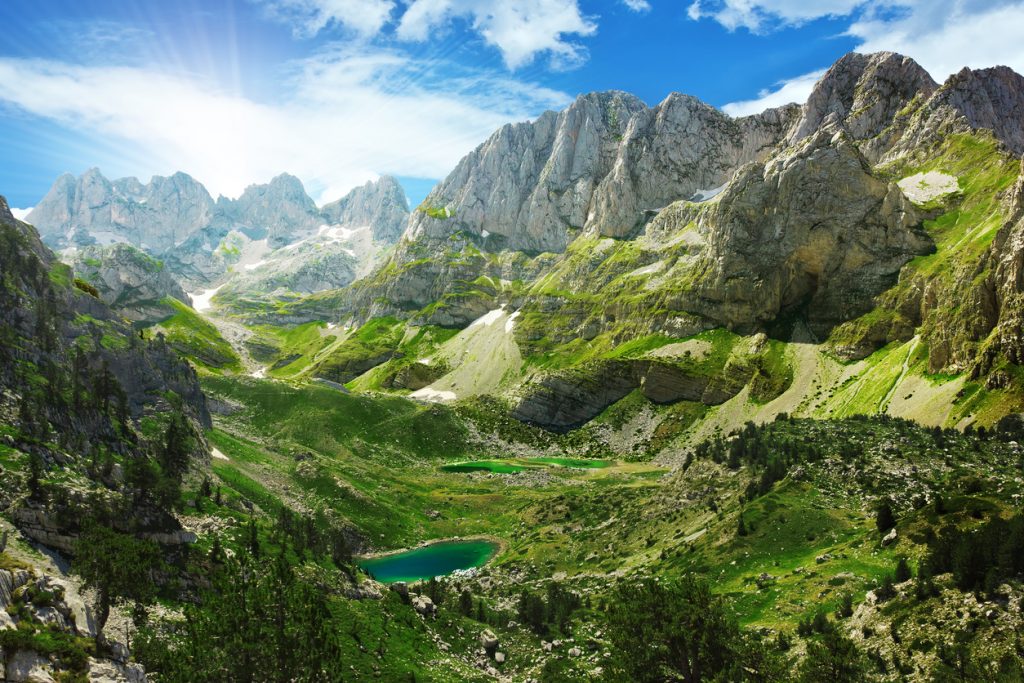 Once the center of the Roman, Greek and Ottoman empires, Albania is now a forgotten country. It was cut off from the world when the communists took over and was ruled for many years by a Stalinist dictator. Travelers knew nothing about Albania for almost half a century and this meant that the country's scenery remained untouched by modern times and mass tourism.
However, things are slowly starting to change for Albania. The country makes appearances on travelers' maps more often now, luring curious visitors who come here to discover its wild mountains and secluded beaches, a plethora or Roman ruins and pretty Ottoman towns, challenging hiking paths and azure lakes, and the surprising and delicious Albanian cuisine.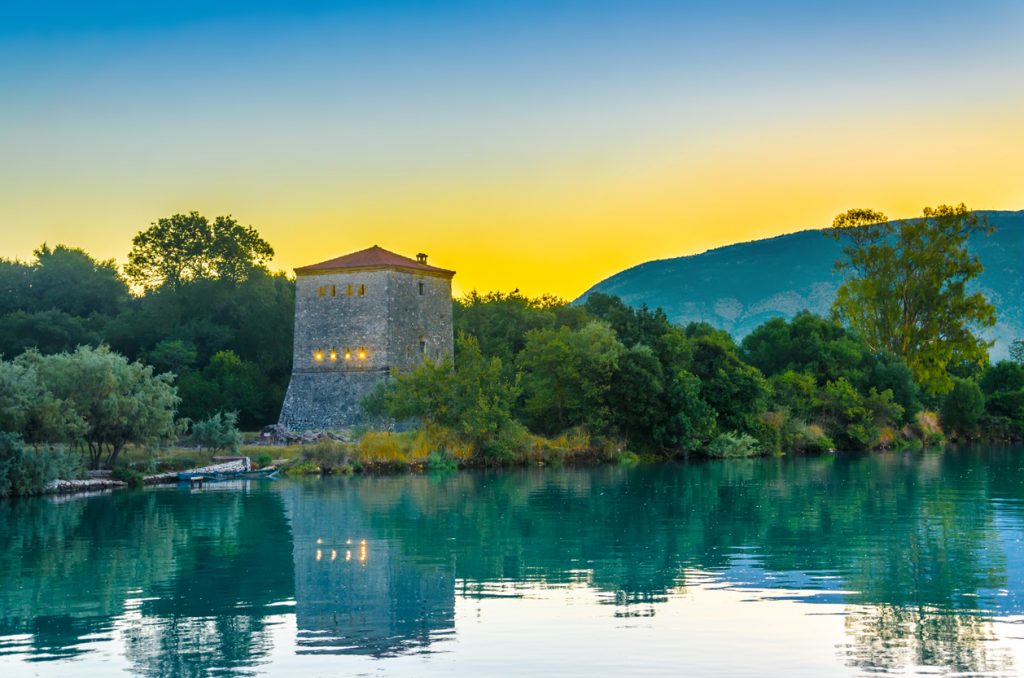 If the north is reserved to the Albanian Alps with tiny villages and traditional ways of life, the south is more dedicated to classic tourism, inviting visitors to discover the Albanian Riviera and quaint Ottoman towns.
Albanians are welcoming people ready to guide their guests to the most beautiful destinations in the country. The Accursed Mountains are a beautiful setting for hiking and cycling during the summer and snowshoeing in winter. The mountain landscapes are wild and isolated. These are the lands of bears and wolves and home to hardy shepherds and brave woodcutters. It's not easy to hike in Albania but it's certainly rewarding.
The bunker-dotted Adriatic coastline invites sun seekers to discover fabulous pristine beaches and fascinating towns, home to Greek, Ottoman and communist traces. There are around 700,000 bunkers built by the former dictator to protect the country from an invasion that never happened, but it seems that today they're used mostly as rendezvous points for young lovers.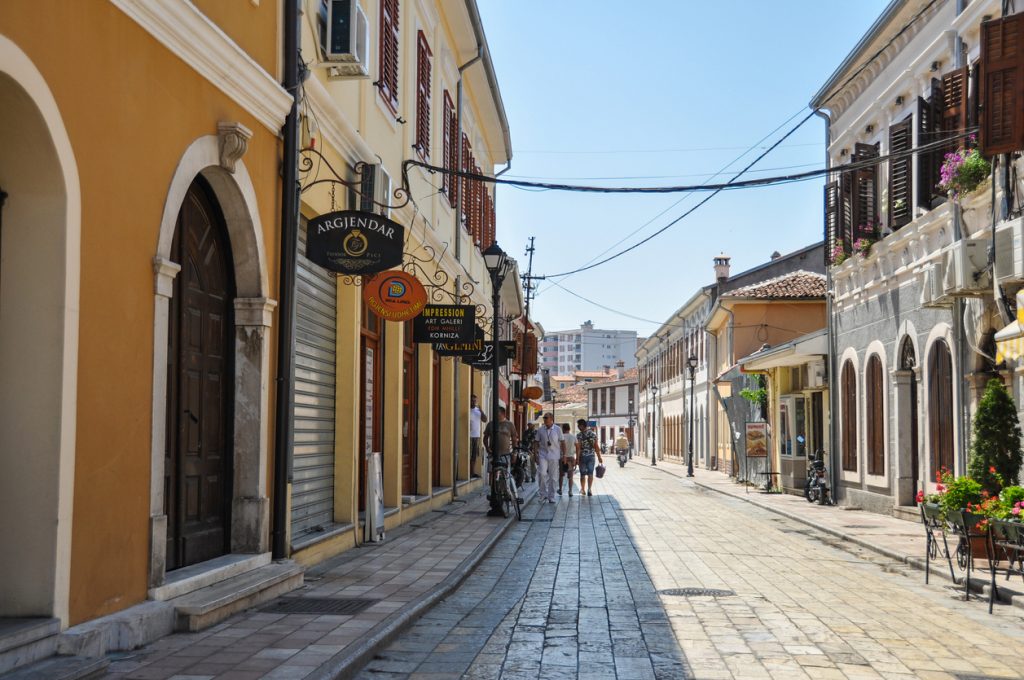 Tirana – the capital
Travelers usually focus on the north or the south of Albania, but they all stop for a while in the middle, to visit Tirana. Albania's capital is a lively and cosmopolitan city that surprises with an eclectic architecture. The city's landscape is dotted with Italian architectural gems, Ottoman minarets and communist murals, all telling stories about the country's rich past. However, capitalism can be noticed from a glance, the city boasting wide avenues, fashionable bars, and chic shops.
The communist-era apartment buildings are now dressed in bright paint to cover the grey that overwhelmed Albania for so many years. During a tour of the city, you'll eventually end up face to face with a controversial building. This is the former residence of Enver Hoxha, the former dictator of Albania, and his mausoleum, a Pyramid designed by his daughter.
Albanian Alps
If you want to discover the Albanian traditional way of life and you love hiking and interacting with the locals, head to the Albanian Alps. The so-called "Accursed Mountains", the Albanian Alps might seem a bit scary and discouraging at first. But there's a gentle side to the land of blood feuds and folklore, awaiting in the tiny villages where farmers still lead their donkeys through the landscape.
These are the most magnificent mountains in the country, great for hiking, mountain biking, and skiing. In the Theth National Park, you'll discover a valley surrounded by majestic mountain peaks, beautiful waterfalls and the "Blue Eye of Kapre", a mesmerizing turquoise pool with its own waterfall.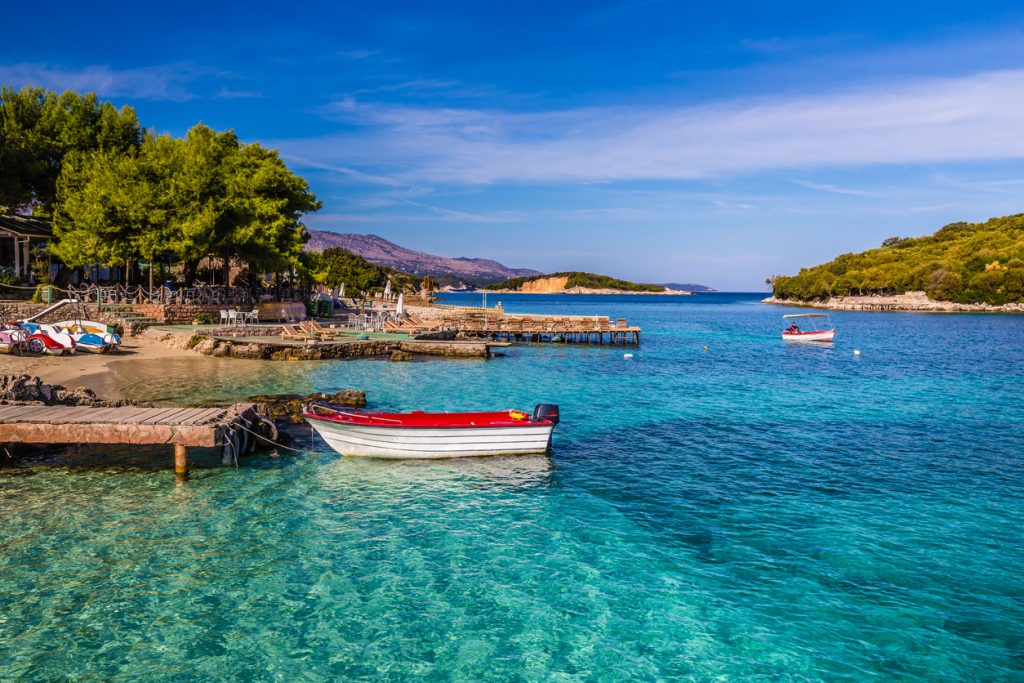 Ancient Albania
History buffs will have plenty of ancient secrets to discover in Albania. Butrint National Park, a UNESCO site, is home to ancient Greek and Roman ruins dating back 1,500-2,000 years among which you'll discover a mammoth theatre, the remains of an acropolis, and detailed mosaics. The site enjoys a superb position being situated on a hill that overlooks Corfu.
Durrës, the second largest city in the country, is home to a Roman amphitheater built in the 2nd century AD and one of the largest in the Balkans. You can find more about the city's ancient past at the local archaeological museum. Durrës is one of the most ancient cities in Albania and enjoys a lovely position, overlooking the Adriatic Sea. If you want to capture beautiful views of the city, head to King Zog's pink and white palace.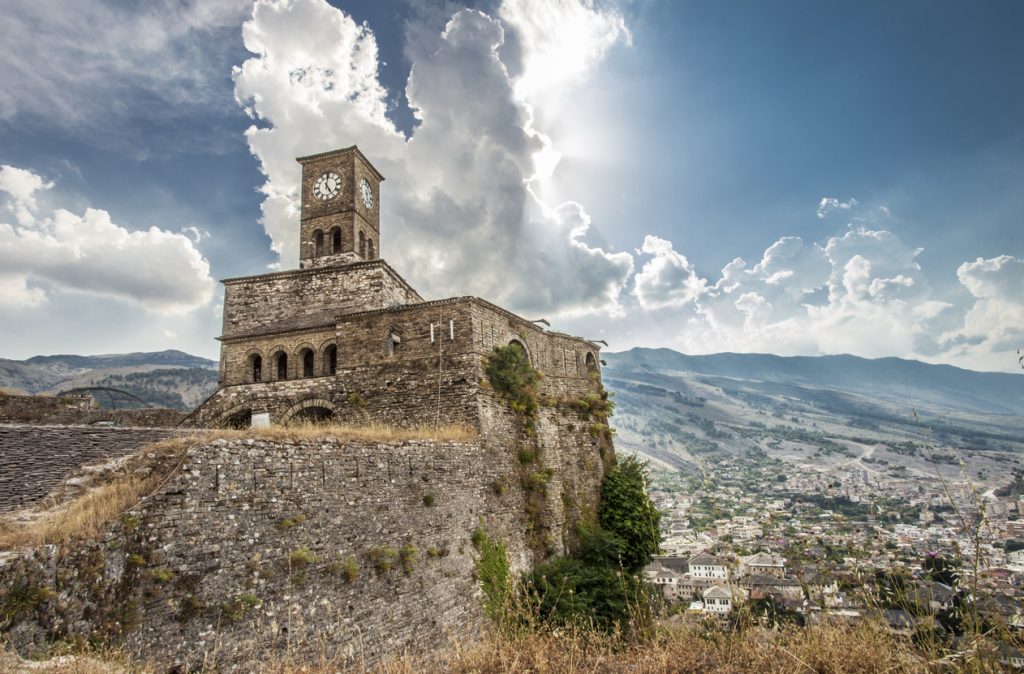 Ottoman Albania
The cities of Gjirokastra and Berat abound in Ottoman architecture and stories. They are both UNESCO World Heritage Sites and fascinating destinations for those who want to find out more about Albania's past. Gjirokaster is one of the most popular destinations in Albania, a fairytale town with tile-roofed Ottoman houses tumbling down a green hillside and picturesque cobbled streets. At the top of the hill awaits an 11th-century castle while in the city you'll discover a newly restored bazaar and several historic houses open to visitors.
"The City of a Thousand Windows", Berat is one of the oldest continuously inhabited regions in the world. Beautifully positioned, the town is surrounded by a river gorge and leads up to pine forests. Known for its whitewashed Ottoman houses perched on steep slopes, ancient churches and mosques, and lovely little cobbled streets, Berat surprises and enchants.
Albanian Riviera
The country has a fascinating history and numerous archaeological sites, but many travelers choose to visit Albania for its lovely beaches. The Riviera stretches along a superb section of Ionian coastline and is blessed with superb beaches, as well as interesting castles and mysterious coves, historical churches and perfumed orange groves.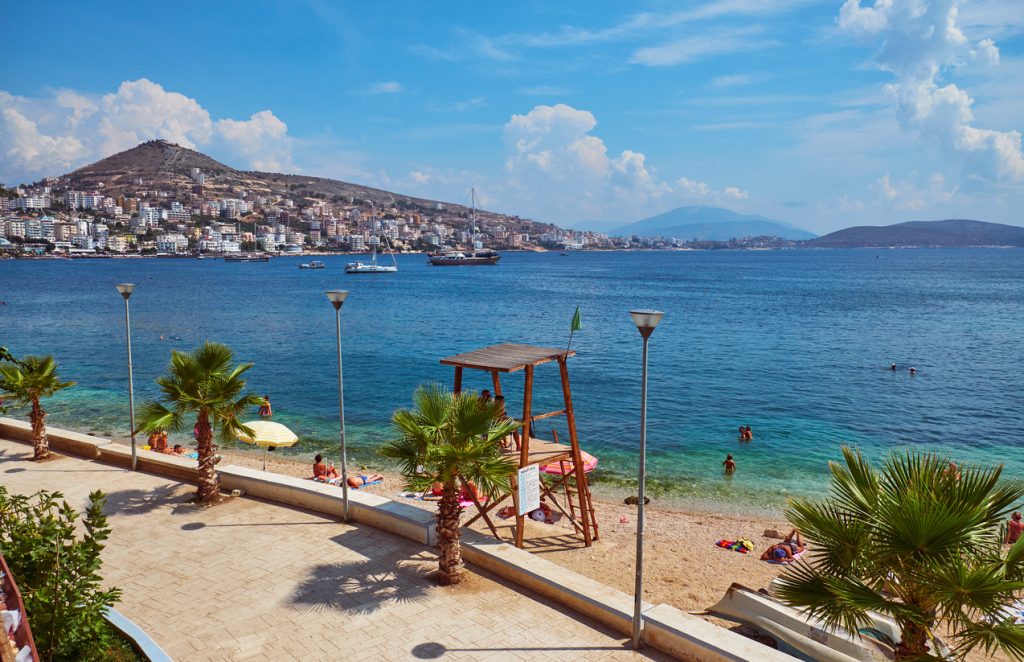 One of the most popular summer destinations in Albania is Saranda, a charming resort with a lovely beach boulevard dotted with bars and restaurants. Ksamil is located only 30 minutes by bus from Saranda and is home to some of the most beautiful beaches in Europe. The pretty strips of white sand and turquoise water create an exotic ambiance for a relaxing and affordable holiday.
If you would liked this article you might also like to read this: https://www.purevacations.com/explore-petra-jordan/