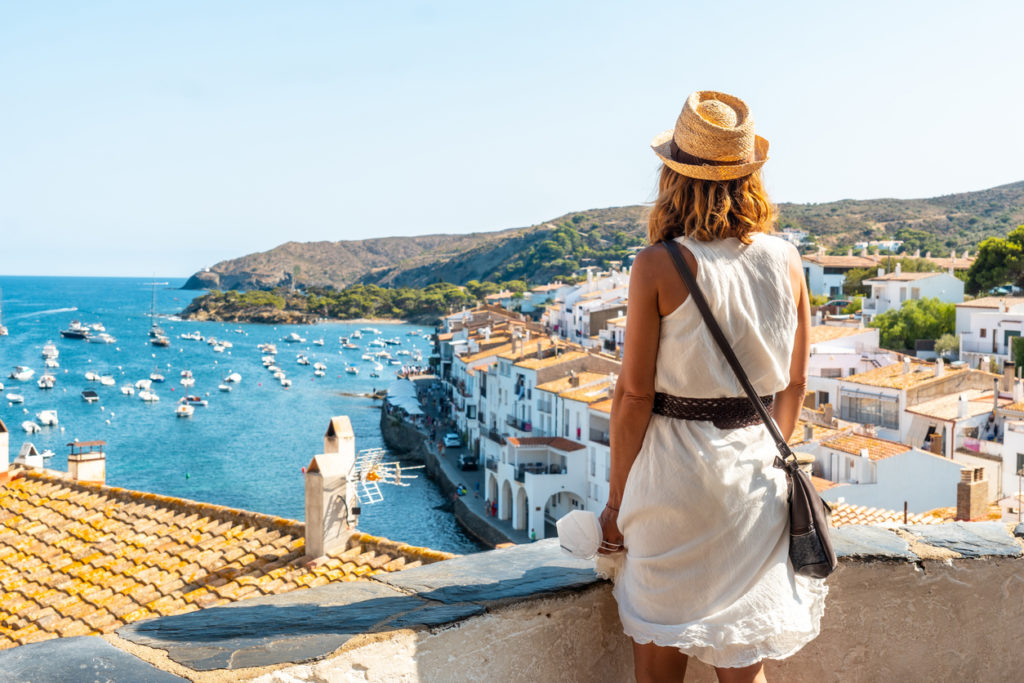 When one thinks of Catalonia, the first image that often pops up is the bustling city of Barcelona with its iconic Sagrada Família and lively La Rambla. But there's so much more to Catalonia, a region rich in history, culture, and breathtaking landscapes. Journey with us as we explore the true Catalonia, the lesser-known gems that promise a more intimate experience of this Spanish marvel.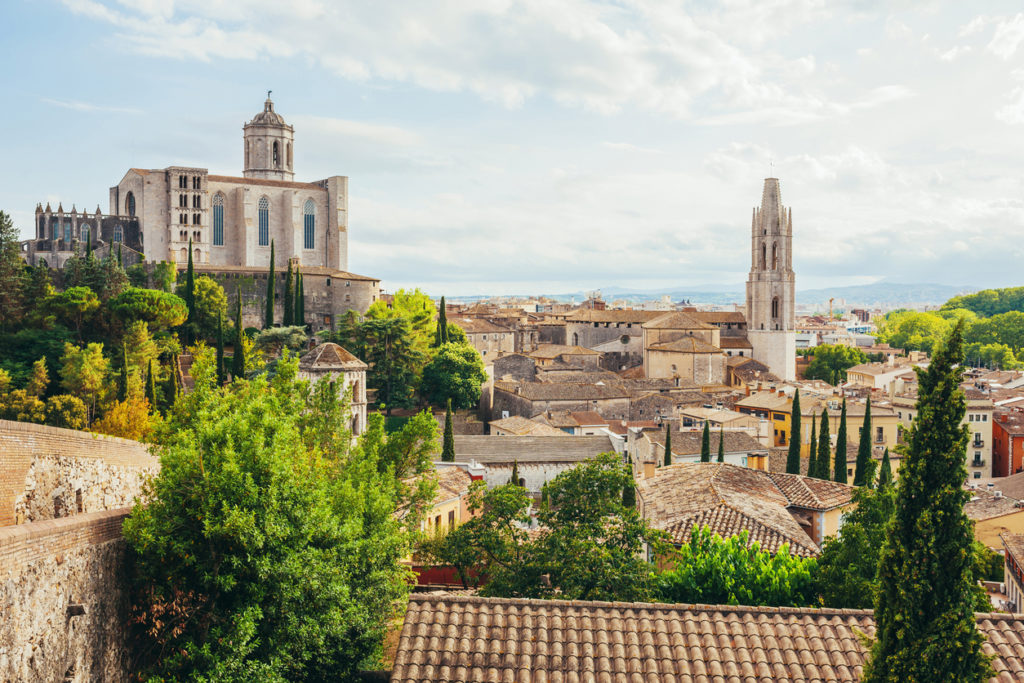 Girona: A Step Back in Time
Nestled beside the River Onyar, Girona is a confluence of history and charm. Meander through its labyrinthine alleys and marvel at its medieval walls. The Cathedral of Girona, a mix of Gothic and Romanesque architecture, stands majestically, offering panoramic city views. Every corner of Girona whispers tales of the past, from its Jewish history in El Call to the Arab Baths reminiscent of its Moorish past.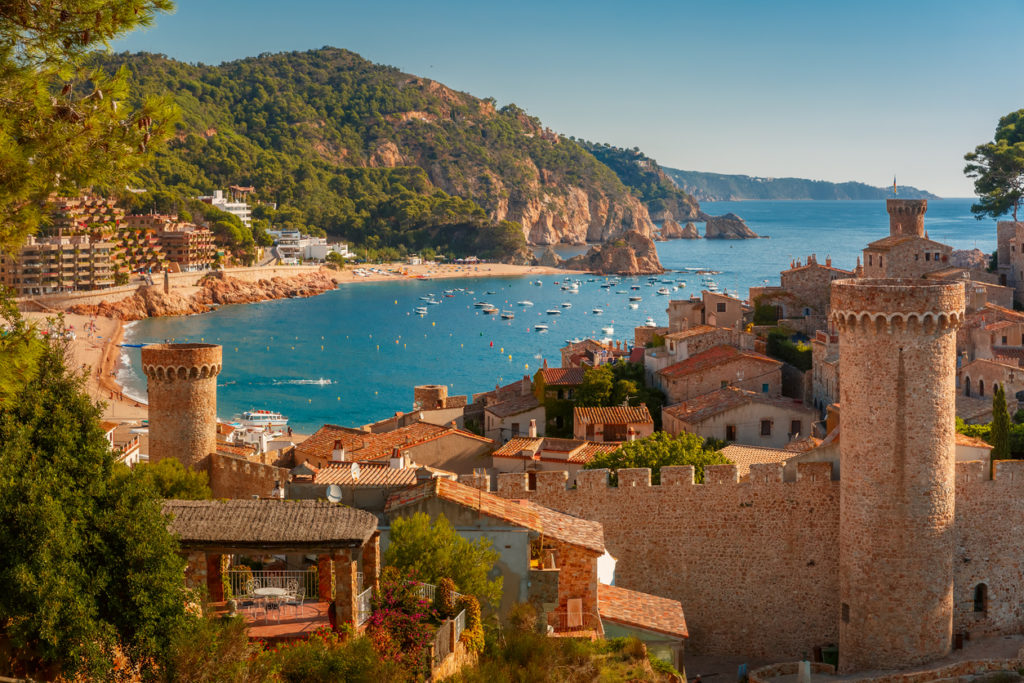 Costa Brava: Catalonia's Rugged Coast
Beyond the party hotspot of Lloret de Mar, the Costa Brava boasts serene coves, dramatic cliffs, and medieval towns. With its towering castle overlooking the sea, Tossa de Mar offers history and beach relaxation. With its white-washed houses and seafront cafes, Calella de Palafrugell is postcard-perfect.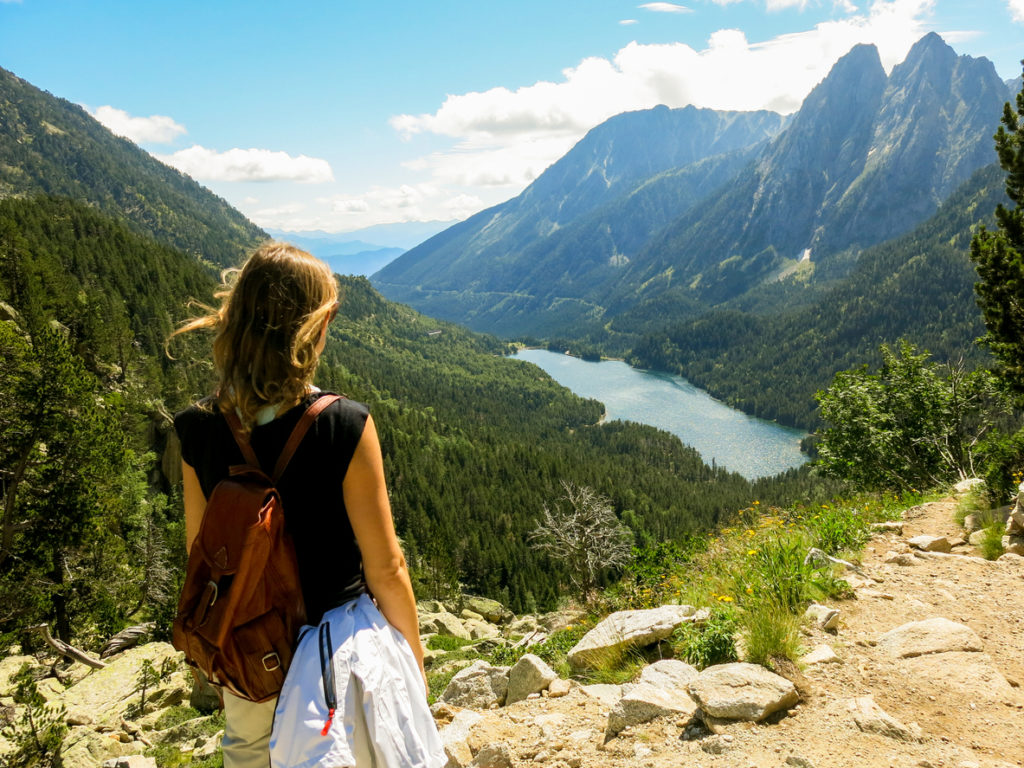 Pyrenees Mountains: Adventure Awaits
Whether hiking in the summer or skiing in the winter, the Catalan Pyrenees are a haven for nature and adventure lovers. Vall de Núria, accessible only by rack railway or foot, is a peaceful retreat surrounded by lofty peaks. Aiguamolls de l'Empordà, on the other hand, is a natural park teeming with birdlife.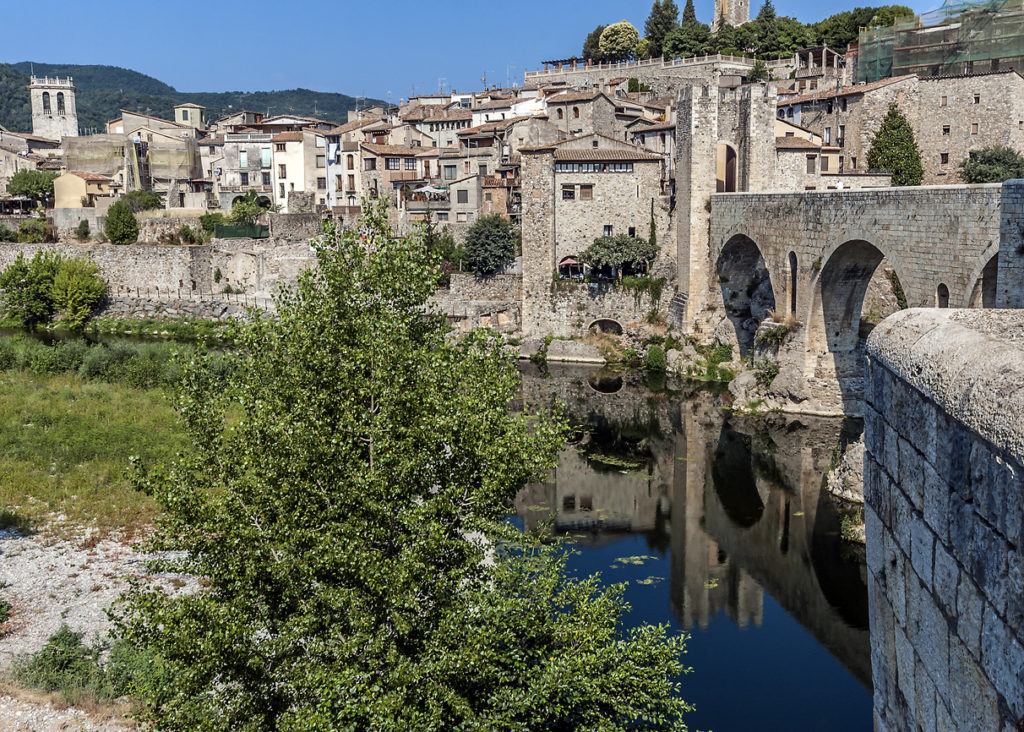 Besalú: The Stone Wonder
One of Catalonia's most picturesque towns, Besalú is a medieval masterpiece. The town's centrepiece, its fortified stone bridge, feels like a portal to another era. Delve deeper into the town, and you'll find Jewish baths, ancient churches, and archways revealing secret courtyards.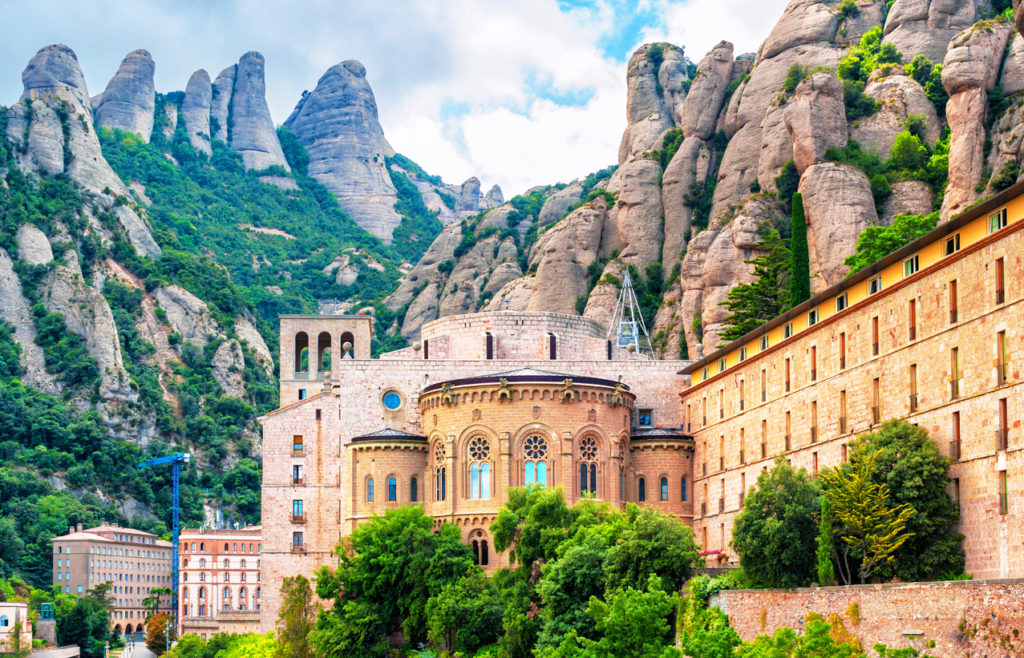 Montserrat: Where Spirituality Meets Nature
Easily accessible from Barcelona, Montserrat is a mountainous marvel with a renowned monastery. Home to the Black Madonna, an icon of Catalonia, it's a spiritual hub that attracts pilgrims worldwide. The serrated peaks of Montserrat provide a stunning backdrop, with hiking trails offering vistas that stretch as far as the Balearic Islands on a clear day.
The Gastronomic Delights of Catalonia
Catalan cuisine is a testament to the region's rich cultural tapestry. From fresh seafood in Costa Brava to hearty mountain fare in the Pyrenees, your taste buds are in for a treat. Savor 'escalivada', a smoky grilled vegetable dish, or indulge in 'crema catalana', Catalonia's answer to crème brûlée. And let's not forget Cava, the sparkling wine synonymous with the region.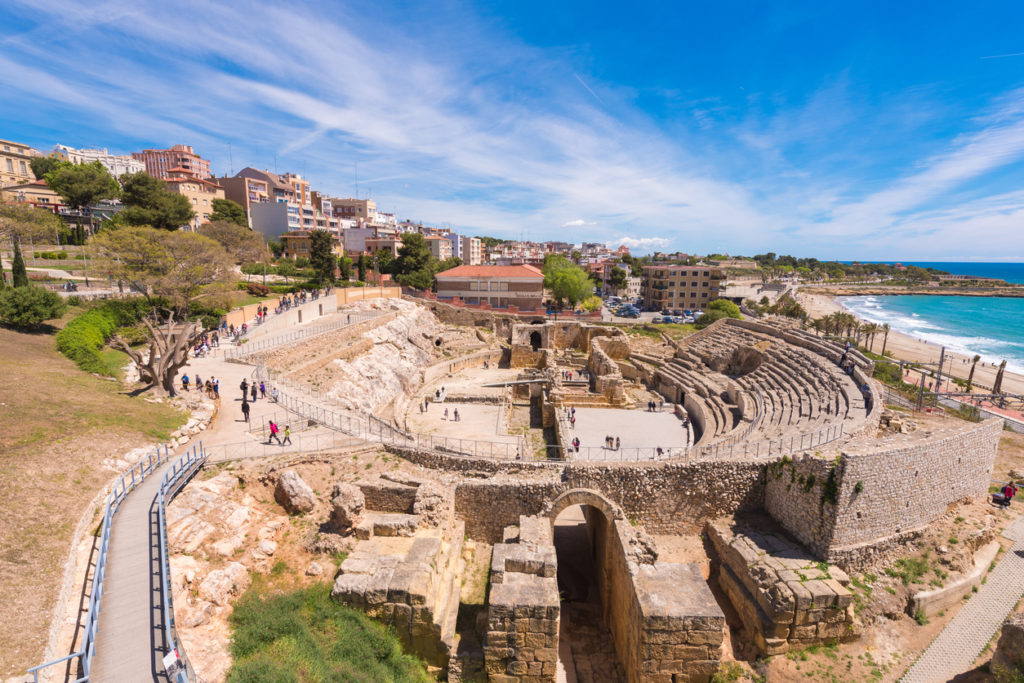 Tarragona: Echoes of Ancient Rome
Not far from Barcelona lies Tarragona, a coastal city steeped in antiquity. Once a major Roman city, today you can walk the ancient walls, explore the amphitheatre overlooking the sea, or stroll along the 'Rambla Nova', a lively boulevard bursting with modern life. The Cathedral of Santa Tecla juxtaposes its Gothic and Romanesque beauty against the city's Roman past.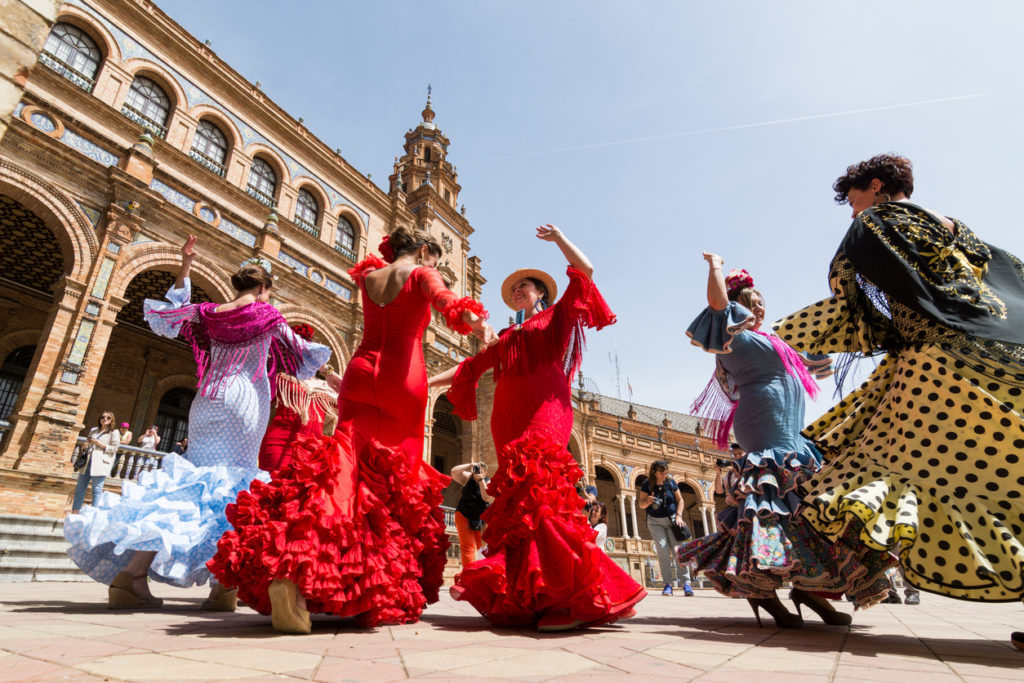 The Dance of Fire: La Patum de Berga
For a truly unique experience, time your visit to coincide with La Patum de Berga, a UNESCO-recognised festival in Berga. Dating back to medieval times, it's a celebration filled with drums, fire, and mythical creatures. The atmosphere is electric, and the sense of community is infectious as locals and visitors become immersed in the festivities.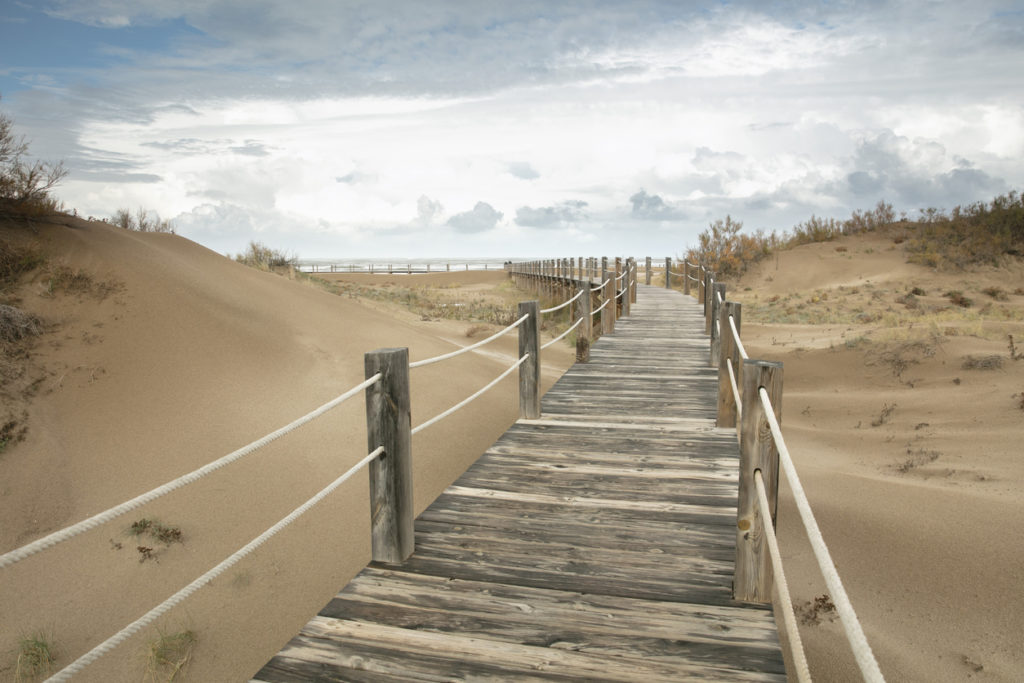 Delta de l'Ebre: Nature's Paradise
The largest wetland in Catalonia, the Delta de l'Ebre, is a mosaic of rice paddies, lagoons, and long sandy beaches. A hotspot for birdwatchers, this natural park houses species like flamingos and herons. Traditional boats dot the waters, and old barracas (traditional houses) are reminiscent of a life dictated by the river's ebb and flow.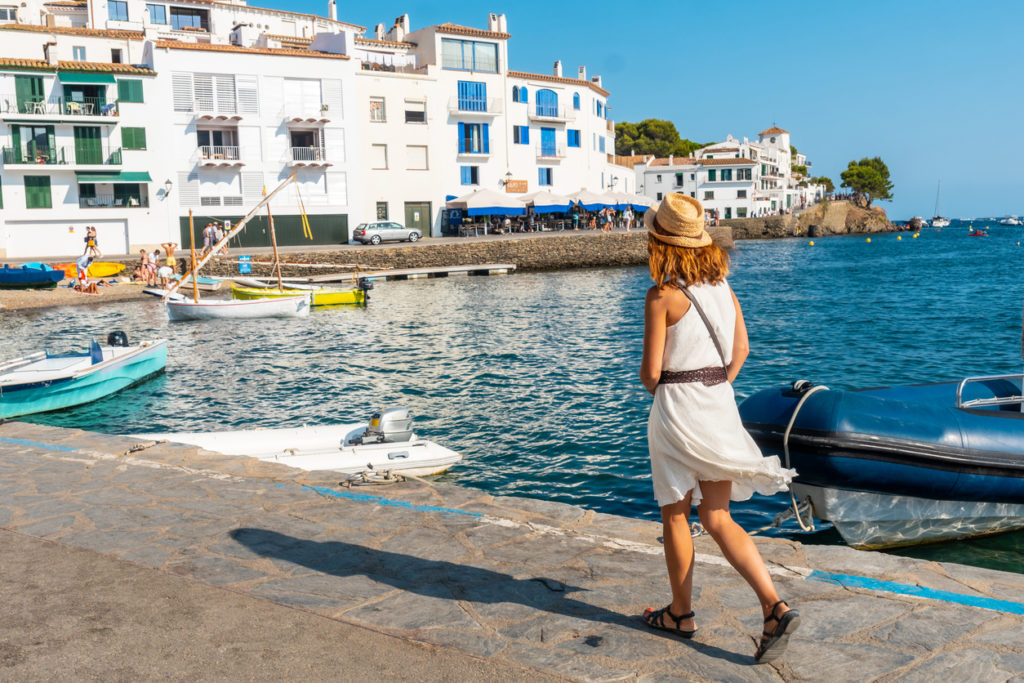 Cadaqués: Inspiration for Artists
This whitewashed town, cradled by rocky hills and the Mediterranean Sea, was once home to Salvador Dalí. The bohemian spirit of Cadaqués has long attracted artists, writers, and thinkers from all over the world. Visit Dalí's house in Port Lligat or wander the narrow streets, and you'll understand why this place has inspired countless works of art.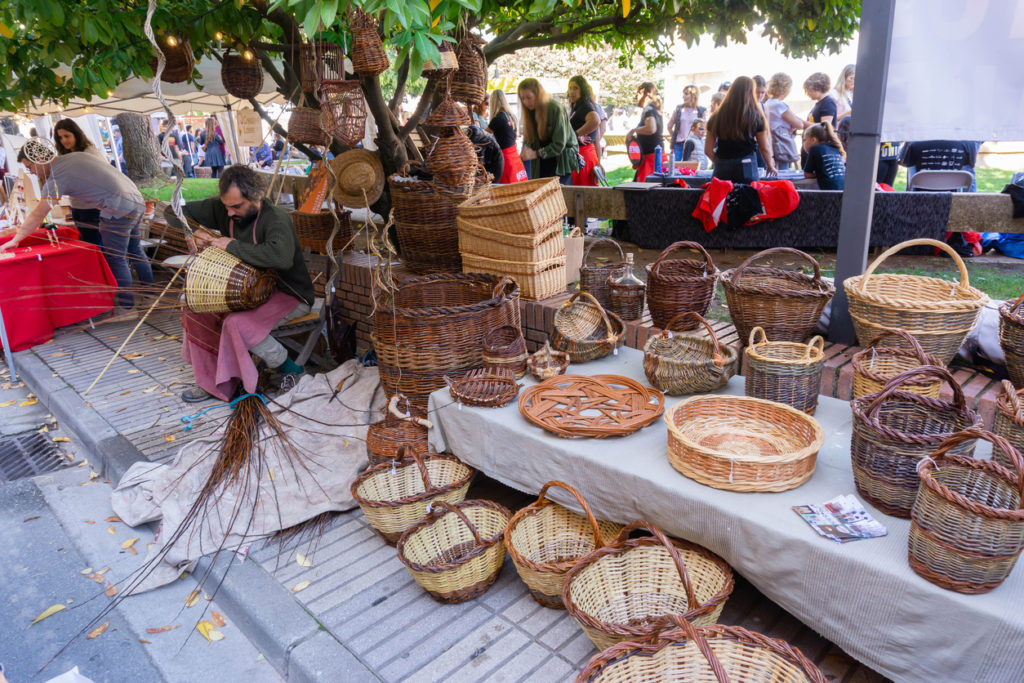 Crafts and Traditions
Catalonia is renowned for its crafts, from Arenys de Mar's delicate lacework to La Bisbal's pottery. As you journey through the region, explore local markets and artisanal workshops. You might stumble upon 'castells', human towers that symbolize the unity and strength of the Catalan people or perhaps hear the melodies of the 'habaneras', songs that trace their roots back to the Cuban connection of the 19th century.
Final Thoughts
True Catalonia lies not just in its popular tourist spots but in the hidden corners where tradition and modernity coexist, where every stone has a story. It's a land that beckons with its diverse landscapes, from sun-kissed beaches to snow-capped mountains. Dive deeper into Catalonia, and you'll discover its soul, an enchanting blend of passion, history, and beauty.