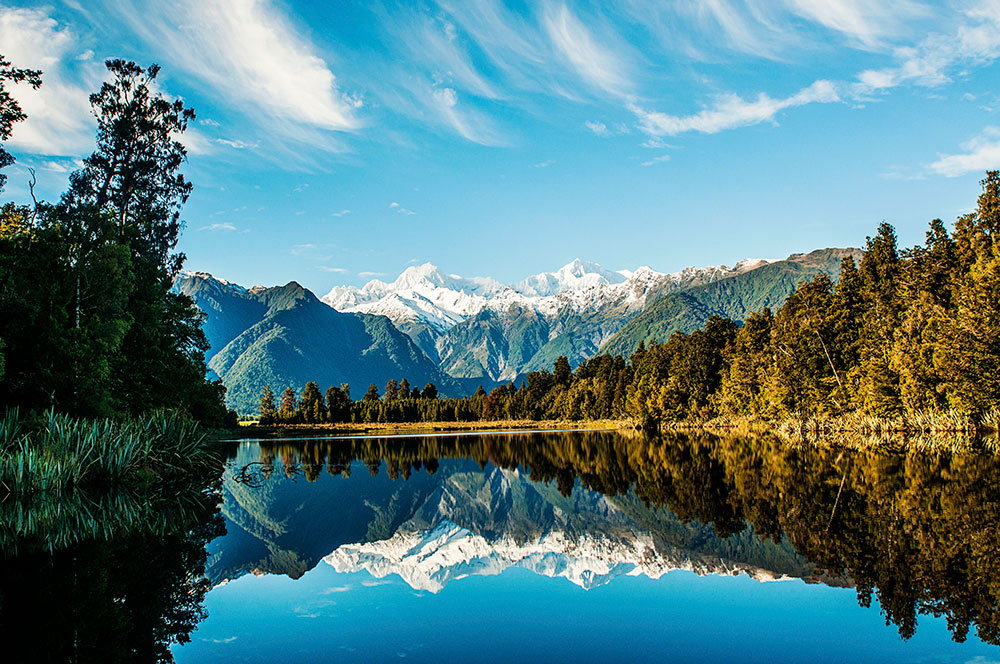 What better land to experience wild adventures than New Zealand? After all, Kiwis invented bungee jumping, jet boating, and zorbing, and are notorious for their love of the outdoors…and wine, but this has already been discussed! New Zealand is the perfect destination to unleash your wild side and live in the moment while hiking through ancient rainforests or swimming with the dolphins. Of course, you can always choose to just be lazy on a beach in Vanuatu, and you'll still be able to say that you had a wild adventure in New Zealand, but that's not adrenaline junkies have in mind.
Kiwis love living on the edge, but a slightly different terminology dedicated to outdoor activities. While visiting New Zealand, you can go tramping (hiking), you can walk the tracks (instead of "trails"), or spend the night in a caravan park (aka RV park). Of course, these are only technicalities that won't stand in your way to experience wild adventures in New Zealand. One thing you need to remember though: it rains a lot in New Zealand. It can rain almost every day for weeks. So, don't forget to pack warm and waterproof clothes and shoes! You're ready to go!
Jumping out of planes
I'll start big, with jumping out of planes! If you've tried skydiving before, you already know that amazing feeling of freedom and excitement you'll get! However, if you want to try skydiving for the first time, I suggest you do it in New Zealand, more specifically Queenstown. This will make as a perfect first skydiving experience that you'll remember your entire life. A skydiving jump over Queenstown offers a superb view over the snowy Remarkables, on the Northern Island. You can also jump over Lake Taupo, the biggest lake in New Zealand, if you want to enjoy a free fall of 15.000 feet in only 60 seconds. Once you're up there, there's no turning back. Close your eyes and jump!
Bungee jumping
Since bungee jumping is the unofficial national sport of New Zealand, it's important to check it on your list with the wild things to see or tall things to jump off list. You don't need to go anywhere else! You can stay put in Queenstown and experience a jump from the Kawarau Bridge, the place where the first commercial bungee jump took place. If you prefer a more urban landscape, you can jump off the Sky Tower in Auckland, the tallest tower of the southern hemisphere. You'll be jumping from an altitude of 1982 meters and falling at a speed of 85 km per hour! Pretty wild, isn't it?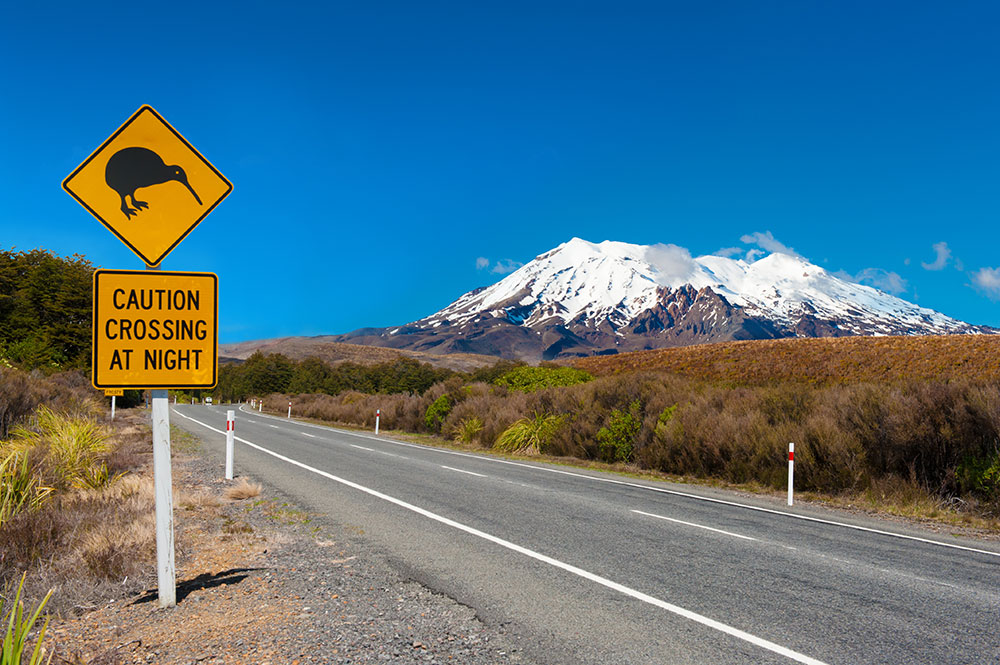 Jet boating
Stay a little longer in Queenstown and try jet boating too. Fight the power of the water and keep moving forward on a spectacular river while enjoying 360-degree spins. You can also experience jet boating on a river near the Huka Falls, on Lake Taupo. A jet boating experience on the Waitoto River will take you (fast!) from the sea into the mountains and will give you the opportunity to admire the beautiful scenery and discover the culture of the Maoris.
Canyoning
Spend a few more hours on the water, and try canyoning too in New Zealand. Kiwis love canyoning! This activity is considered one of the wildest adventures you can experience in New Zealand. Definitely a good choice for us! You can canyon in several remote mountain locations around Auckland, Nelson, Canterbury, and Coromandel. Get ready to leap off waterfalls, climb, jump, slide down rocks, say some prayers…
Kayaking
Not a big fan of jumping into the water from 15 meters while canyoning? You can always try kayaking without being afraid that you'll compromise your coolness. It would be a shame to go home without kayaking at least once in New Zealand. Check out the lovely kayak tours offered by a family-run company in Anakiwa. They will take you through the Marlborough Sounds while explaining a lot of interesting things about the local fauna and flora, as well as about the region. The tours are perfect for beginners too, so you can bring your entire family! If you're searching for a more challenging kayaking adventure, head to Abel Tasman, a beautiful stretch of coast where you'll find crystal clear bays, white-sanded beaches, imposing rock formations, and ancient forests. You can kayak, swim or just enjoy the beaches!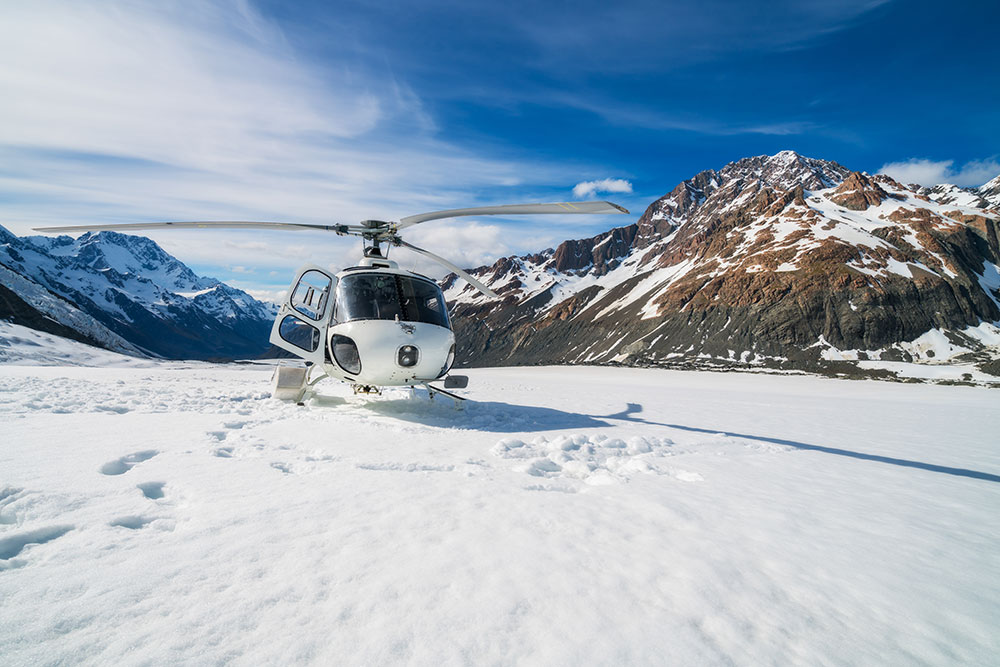 Heli hiking or skiing
Not an experience for travelers on a budget, but definitely worth it! This wild adventure starts with a helicopter flight that will take you on top of the Fox Glacier, on the South Island. The ride gives you the opportunity to admire spectacular views, while the actual hike will reward you with a chance to discover the glacier and walk through sculpted ice caves. If you're seeking pure adrenaline and want to feel like you're alone on the planet, opt for a heli-skiing adventure. You'll be left on top of a mountain and you'll have to find your way down skiing or snowboarding.
Hiking
If you're a fan of Lord of the Rings, you just have to hike the Tongariro Crossing! This is the setting of Mordor and also the home of three active volcanoes. A full-day hike, this adventure will reward your efforts with superb views of Lake Taupo. And when I say efforts, I mean it! The hike is 20 kilometers long and lasts about 6 hours. You better make sure have really comfortable walking boots and a strong will! There are numerous hiking "tracks" in New Zealand but one of the most picturesque tracks is the Mueller Hut in Aoraki/Mount Cook National Park.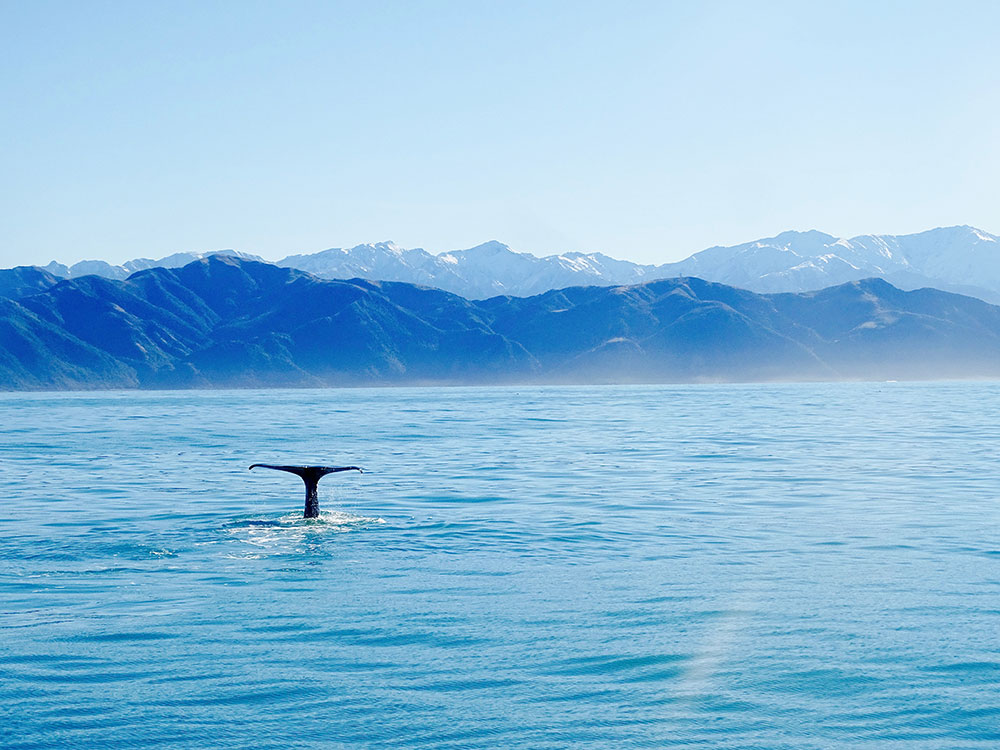 Swimming with the Dolphins
If this is one of your childhood dreams, head to Kaikoura and enjoy a memorable experience! You'll reach the first swarm of dolphins in minutes after leaving the harbor. Take your snorkel and wetsuit with you and go meet them! They will enjoy your company, especially if you're singing to attract them around you. Don't forget to bring your camera with you! You might also see whales, as well as interact with seals.
Bonus: Rolling with the orb (Zorbing)
If you're ever in Rotorua, a land of bubbling mud pools, angry geysers and natural hot springs, you should definitely get inside a big plastic ball (aka orb) and roll down a hill. Not recommended after a big lunch though!