Let's get as far away as possible from any trace of Dracula and head for a Romanian Coastal Escape. Since there are no vampires and other creatures of the night living in the sunny part of Romania, you can be sure you'll enjoy a safe stay and discover the less known side of this beautiful country.
Romania has 275 kilometers of coastline dotted with numerous summer resorts. Just like beads on a string,the summer resorts in Romania are connected one to another, so it is very easyto visit them all while having a base in one of them.
The Romanian coastline stretches from the Danube Delta, a one-of-a-kind attraction in Europe, to the Bulgarian Black Sea Coast. You will find a variety of seaside resorts in Romania. Big or small, extravagant or hippie, luxurious oraffordable, the summer resorts in Romania meet the needs of every type of traveler.
Situated at each end of the Romanian coastline, Mamaia and Vama Veche are the most popular seaside destinations in the country but they couldn't be more different. So, start your escape!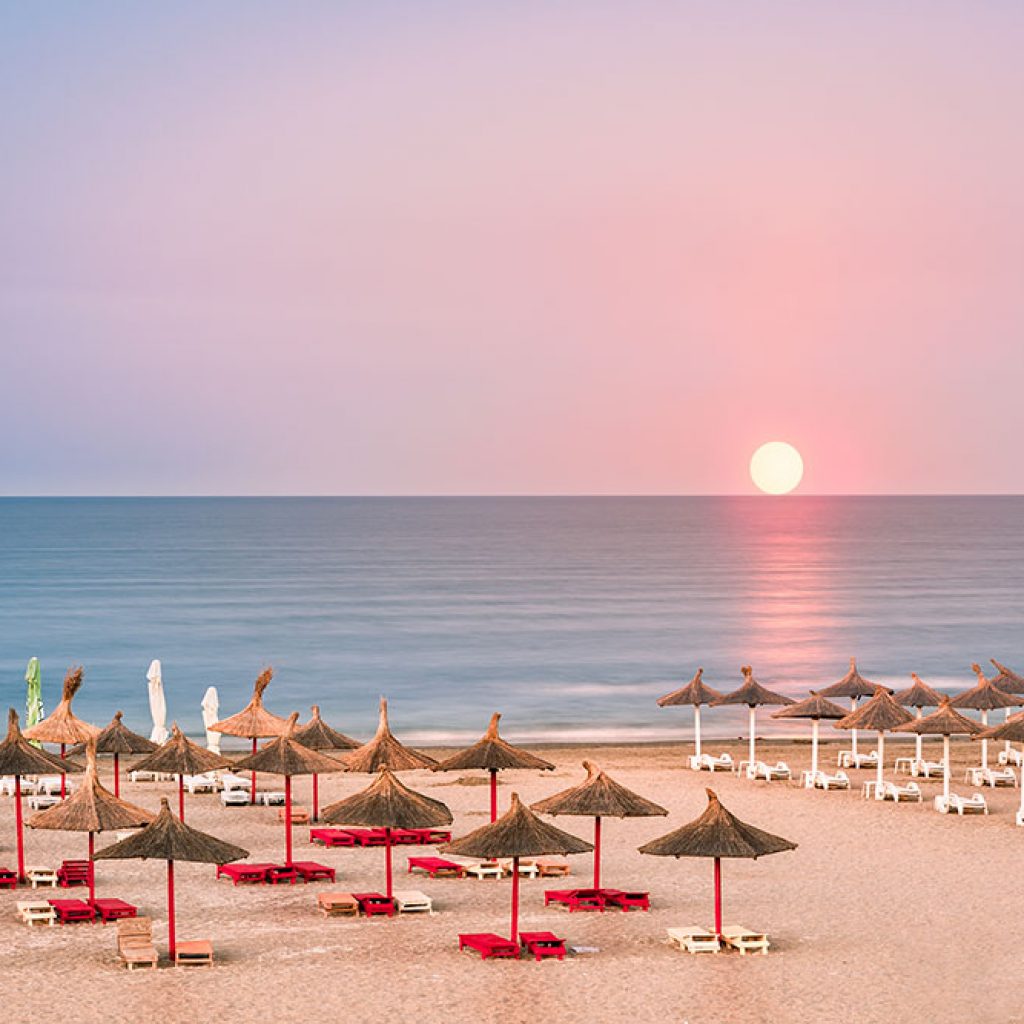 From Mamaia…
Mamaia can be considered the most important summer destination in Romania and the place with the finest sand in the country, but it's not exactly a summer resort for everybody. More expensive than the rest, Mamaia might seem a bit decadent and pretentious. But that's not necessarily a bad thing! Here you will find luxurious hotels and numerous marvelous apartment for rent, great restaurants that serve seafood and fish in all shapes and sizes, as well as the crème de la crème of the nightclubs. As a matter of fact, if you want to party all night, check out the latest fashion trends in Bucharest or attend the famous Neversea Festival, head to Mamaia!
The season lasts from mid-May to late September and the water stays warm till almost the end of the season. Mamaia is also a great place for water sports both on the Black Sea and Siutghiol Lake. The resort is situated in the vicinity of Constanta, one of the biggest cities in Romania. The city will answer your needs for shopping malls, cinema, Starbucks, more restaurants, great boutiques, and it will be the perfect transportation hub to get to Bucharest either by bus or plane fromMihail Kogalniceanu Airport.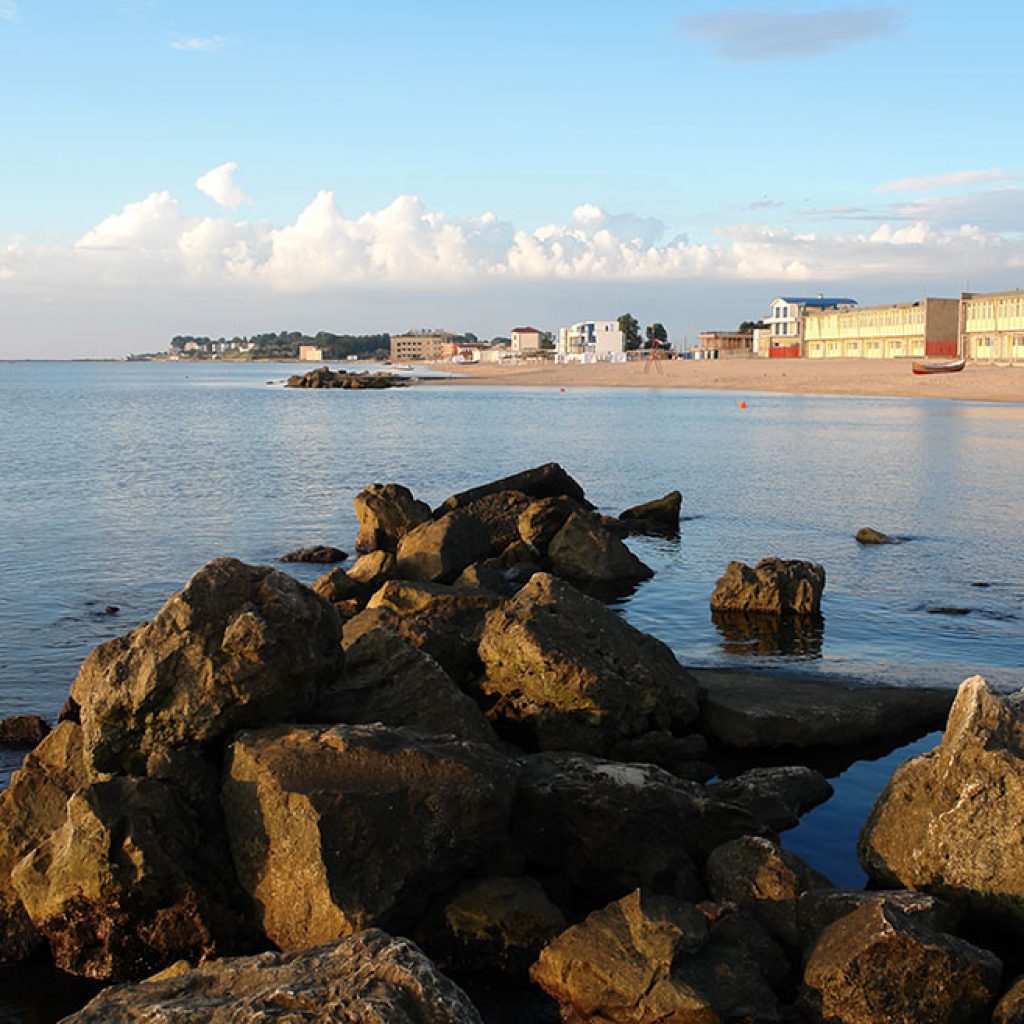 Head to Eforie Nord and Eforie Sud…
If you're leaving Mamaia behind and head south, you'll discover Eforie Nord and EforieSud, two resorts favored mostly by families and groups who want affordable accommodation, good pizza and fast food places, as well as quiet beaches and less nightlife. Not as fancy as Mamaia, Eforie Nord and Eforie Sud providegreat accommodation at reasonable prices, and a variety of attractions to spenda great holiday with your kids.
The four-star hotel Ana Hotels Europa in Eforie Nord welcomes tourists in luxurious rooms and offers access to the fabulous Ana Aslan Health Spa, a wellness center where you will be pampered with amazing treatments using products created by the famous Ana Aslan, a very important name and an innovator in the Romanian cosmetic industry.
This is where you'll also find the famous Techirghiol mud, one of the most renowned treatments for rheumatism, dermatological and nutritional disorders, so don't be surprised if you will be seeing people covered in black mud from head to toe or gypsy women selling it by the plastic cup on the beach. And yes, the beach in EforieNord is sandy and pretty wide too.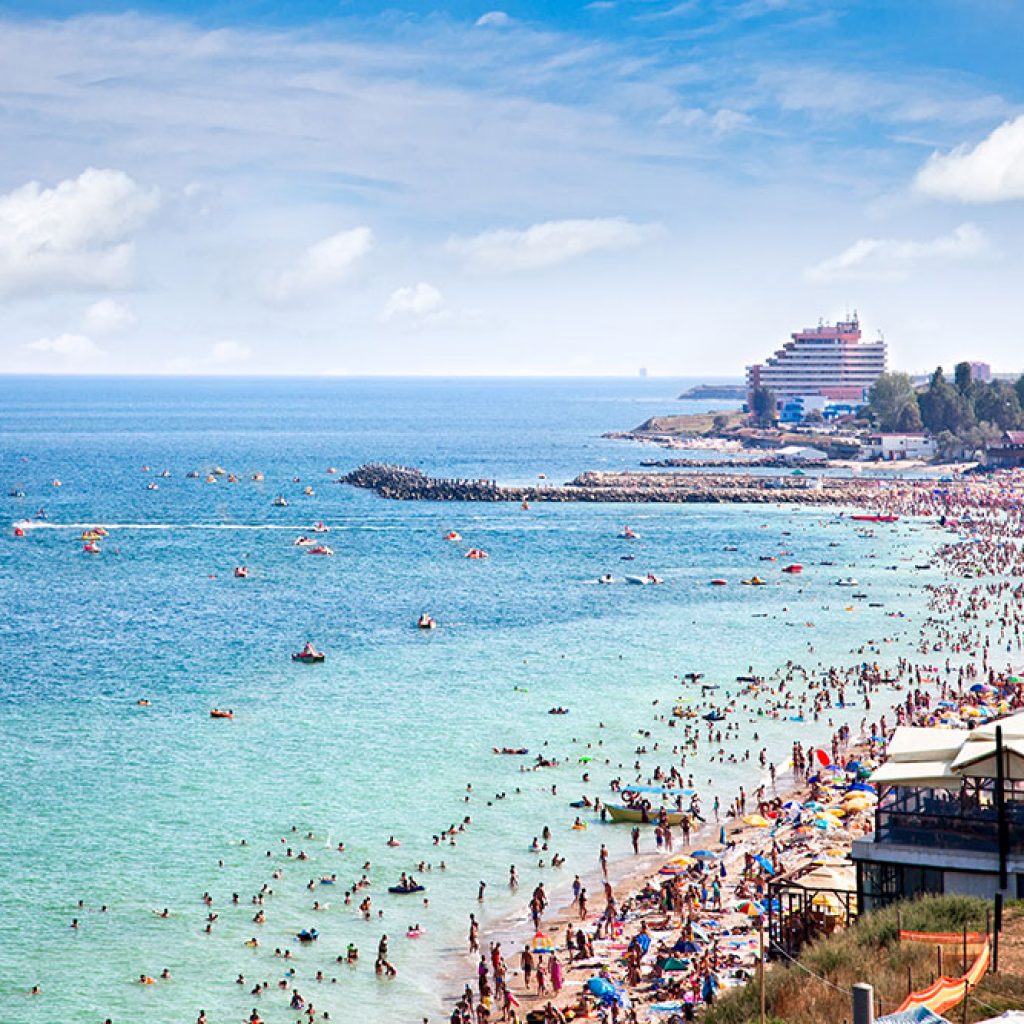 Stop for a while in Costinesti…
Moving on the Romanian Coastal Escape to Costinesti now! This summer resort was trendy back in the 90s when all the famous Romanian pop and rock bands spent the summer playing at various venues and discotheques. While those days are long gone, Costinesti is still a popular resort for young people and students due to its huge beach with powdery sand, and affordable accommodation, restaurants, and bistros. And has great doughnuts and an amusement park!
Discover the Romanian planets…
Continue driving toward Vama Veche and you'll discover a string of resorts named after planets and the land of gods. Back in the Communist era, Olimp (Olympus), Neptun (Neptune), Jupiter, Venus, and Saturn were the jewels of the Romanian coast. Unfortunately, things are changing slowly here but they are changing for sure. These resorts are usually the destinations of families and couples who can't spend a lot on their summer holiday, but they want to enjoy beautiful beach days. More and more four- and five-star resorts, like Cocor Hotel, in Olimp, and Mera Resort, in Venus, are being built and welcome tourists with modern accommodation and all-inclusive packages.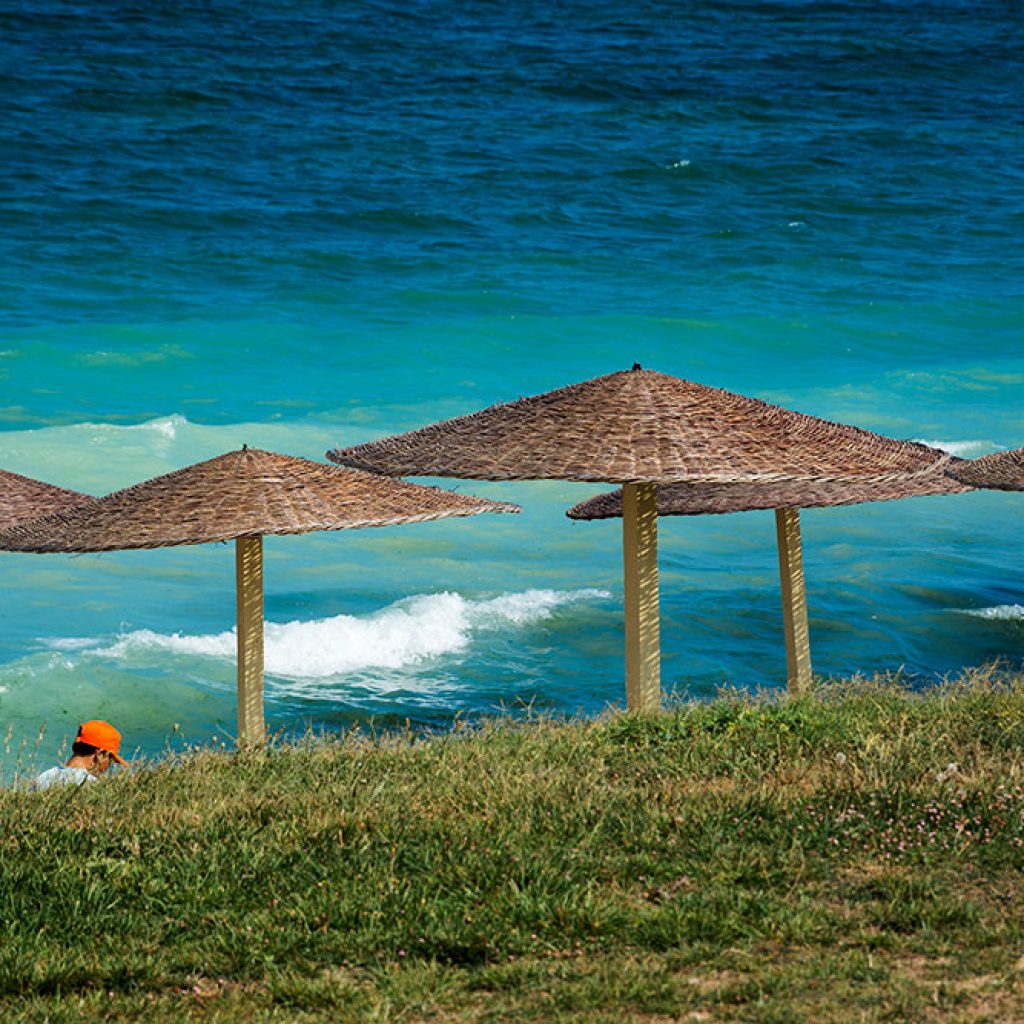 Learn about the ancient history of Mangalia…
On your way to the last summer resort along the Romanian Coastal Escape, Vama Veche, visit Mangalia, a proper city with centuries of history, a long beach, a port, and several modern hotels. Mangalia is situated at the same latitude with Monaco and Nice, being the southern most resort of the Black Sea Coast and one of the few places in the country where the temperature doesn't drop under zero even in winter.
Founded on the ruins of the Callatis citadel, built by the Greeks in the 6thcentury B.C., Mangalia has stories to tell that date back to the ancient times. Here you can visit a Scythian tomb, the ruins of Callatis, as well as a 16th-century Turkish mosque, Mangalia being home to an important community of Turks andTatars.
Have dinner at a fish tavern in 2 Mai…
On your way on the Romanian Coastal Escape to Vama Veche, stop in 2 Mai too, a summer resort on the rise, with more and more guest houses welcoming travelers, and amazing fish restaurants and taverns that bring people in from all over the country. They also have a nudist beach andthe perfect corner of sand to set up your tent and enjoy the sunrise.
And spend the night under stars in Vama Veche
After a fiveminute-drive from 2 Mai, you will be reaching Vama Veche. This is the trendiest summer resort in Romania. Its popularity increased in the past years and, from the hippie place with only a few tents, a favorite of the Romanian dissidents in the 70s and 80s, who were spending their time enjoying folk rock music and drinking plum brandy on the beach, Vama Veche is now an authentic summer resort with all the glory that it deserves. But it's still a place that gravitates around folk music, rock festivals, nights under the stars, camping, dancing all night long, braided hair, motorcycles, beer, and the most amazing crepes you've ever had in your life!!!
Vama Veche is a summer resort where age is just a number and grandparents wearing leather jackets and bandanas come with their grandkids to tell them rock stories from their past. More and more hotels are being built in the resort and some voicesare not exactly thrilled with "civilizing" Vama Veche, a place renowned for itsraw, close to nature vibe, but the place will still remind you a bit of Glastonbury-on-Sea.
If you want to enjoy a hip, laid-back ambiance while drinking a cocktail or a ruccola pizza, go to Sandalandala, where you can also book a place for your tent. If you're planning to dance till you drop go to Acolo, Dincolo, Expirat, Stuf, Amphora and every single club in Vama Veche. Basically, start at one end of the resort and every hour or two change the setting to make sure you've danced on all possible rhythms.
From Mamaia to Vama Veche, the Romanian coast turns out to be a great place to escape, especially if you're searching for sandy beaches, friendly people, fish and seafood, good music, and affordable accommodation! And, almost everybody speaks English here, so you will definitely not get lost in translation…or on the way here because it's just one long road that connects them all.
Time to visit the coastal area: The Black Sea coast in spring, summer and autumn is good for a beach holiday, but in winter, having an average temperature around freezing and possible wind and snowfalls, it's certainly not a refuge from the cold European winter.
If you are planning a visit to Romania you may find the Romanian Tourist Board a useful resource. If you liked this article you might also enjoy reading about Outdoors in Romania.