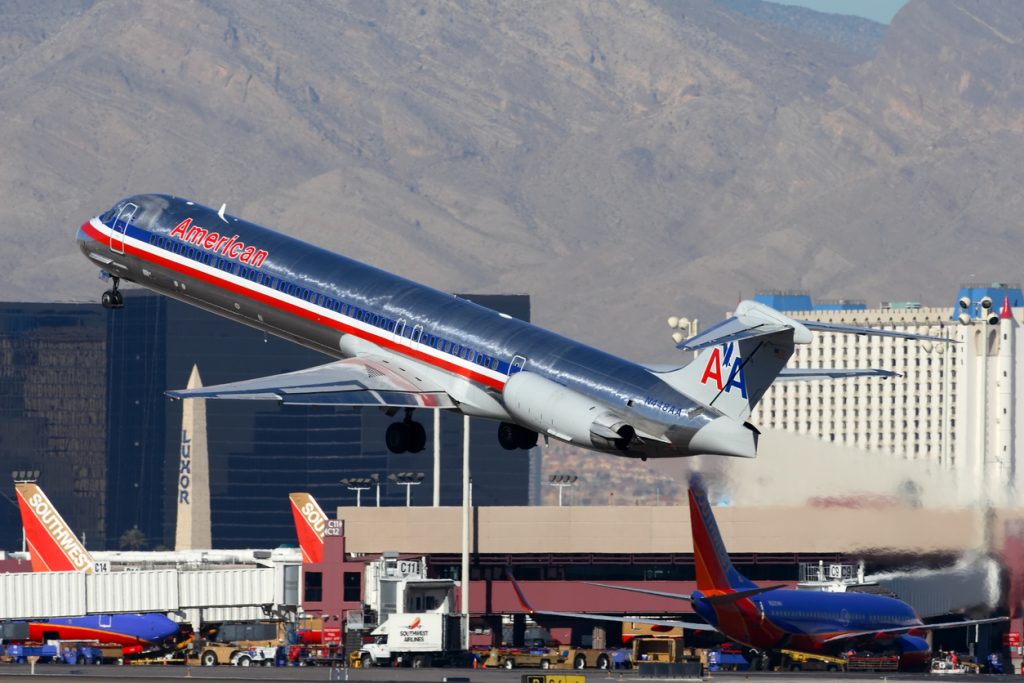 The last flights by American Airlines' venerable McDonnell Douglas MD-80 jets will take place on September 4, 2019, the airline has announced.
"The MD-80, also known as the Super 80, was the workhorse of the airline's fleet throughout the 1980s and beyond, providing customers and team members with heartfelt memories on adventures ranging from family vacations to key business trips," according to a June 26 announcement by the airline.
American currently operates 26 MD-80s. The final commercial takeoff will be Flight 80, departing at 9 a.m. from Dallas-Fort Worth to Chicago O'Hare. The planes will then be flown to the New Mexico desert to be mothballed.
It will be good to see this troubled aircraft finally leave AA, it is both out of date and always having technical faults.