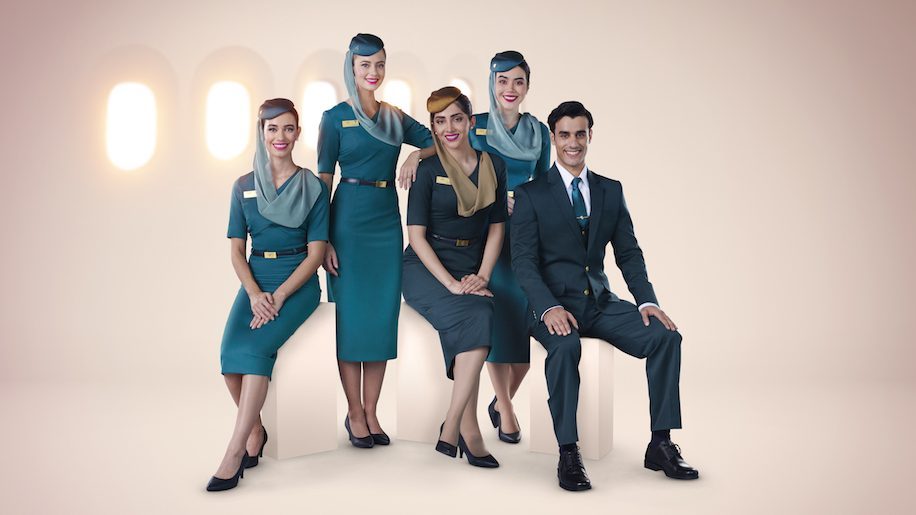 Oman Air has launched its new cabin crew uniforms.
The style of fashion uniform has been created by Oman Air's in-house product development team and will be introduced across the network gradually over the coming months.
The outfit is inspired by "Sultanate of Oman's rich colours, culture, history and heritage" and has retained its recognisable turquoise hues, drawing inspiration from the Sea of Oman.