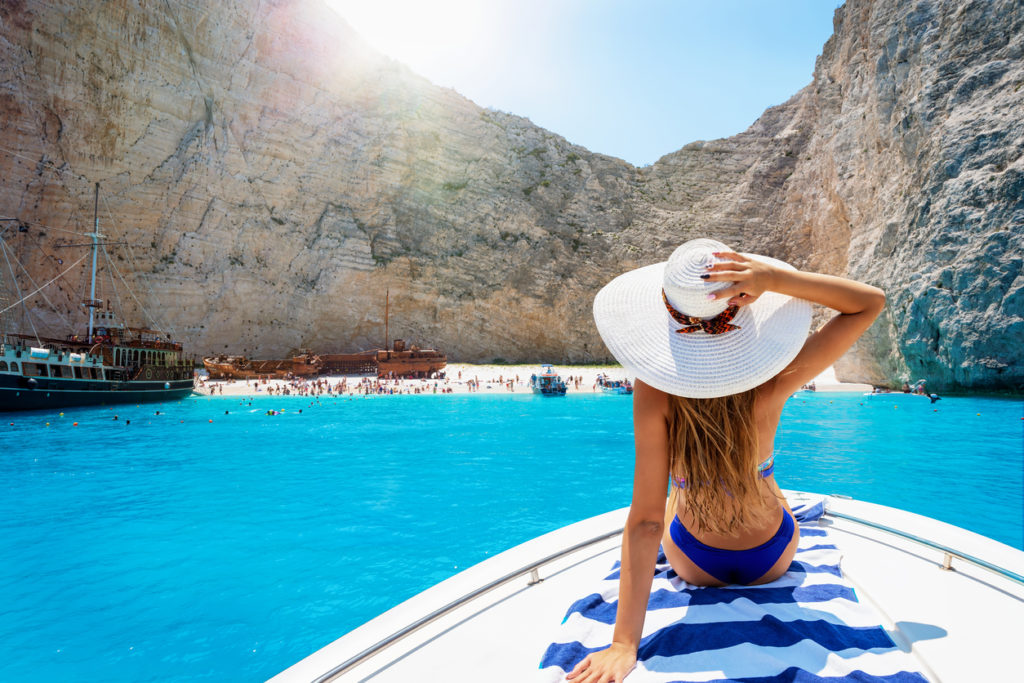 Once "the Flower of the East" of the Venetians, Zante, also known as Zakynthos, continues to be one of the most beautiful islands in Greece. Situated in the Ionian Sea, south to Kefalonia, the island of Zante enchants travelers with its sugar-fine beaches, green hillsides, dramatic cliffs, and hypnotic turquoise waters. Renowned for its spectacular Navagio Beach, Zakynthos has many other sandy gems along its coastline.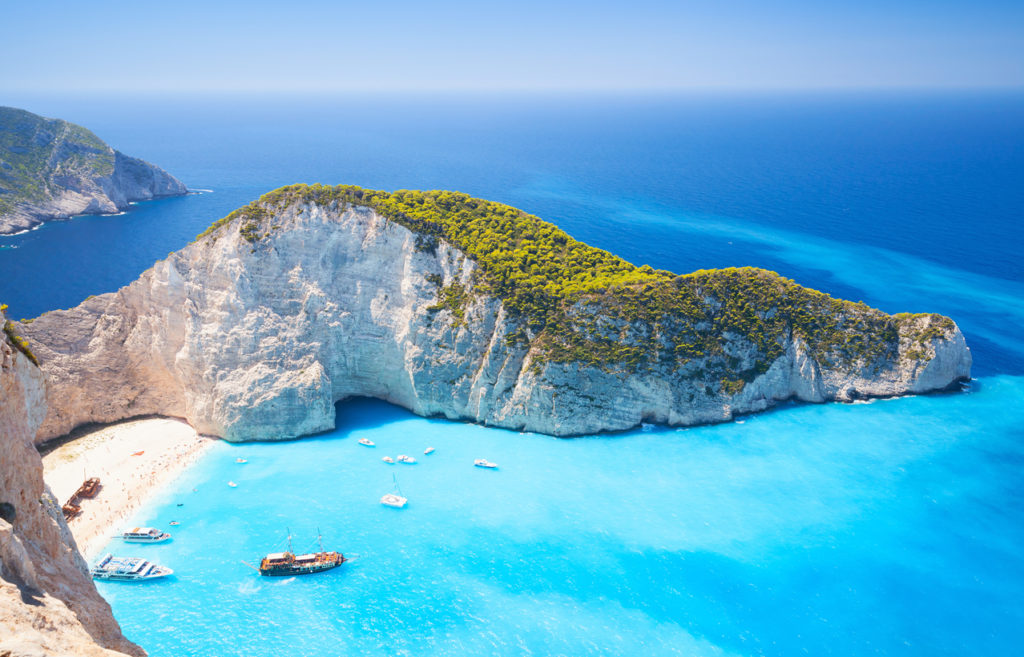 Popular and beloved by many, this paradisiacal island has it all! From gorgeous beaches and vibrant resorts to wonderful resorts and fantastic nightlife, Zante is a destination for sun worshippers of all ages! If you find it in you to leave the beaches behind for a while, you'll encounter picturesque hilltop villages, breathtaking landscapes, and hidden monasteries.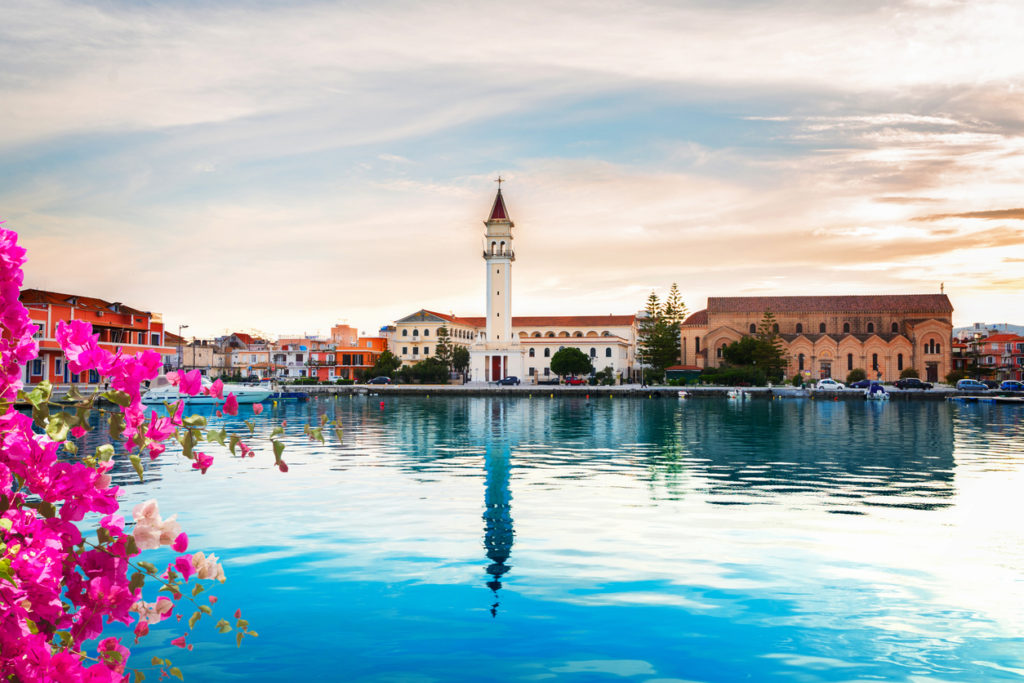 Explore Zante Town
The island's capital, Zante Town used to illustrate the island's past with beautiful Venetians, French, and British mansions. However, the earthquake of 1953 destroyed many of its fine architectural gems, and so the inhabitants had to rebuild them. Fortunately, the buildings have been rebuilt following the original plan. The town is the island's commercial and administrative core. Zante Town's heart is the Solomos Square that still houses examples of traditional architecture. Tourists usually flock to the waterfront that connects the square to the Church of Agios Dionysios. The area is lined with numerous tavernas and tourist shops and is a departure point for various cruises. History buffs will find a few museums, as well as several beautiful churches to satisfy their curiosity about the island's history.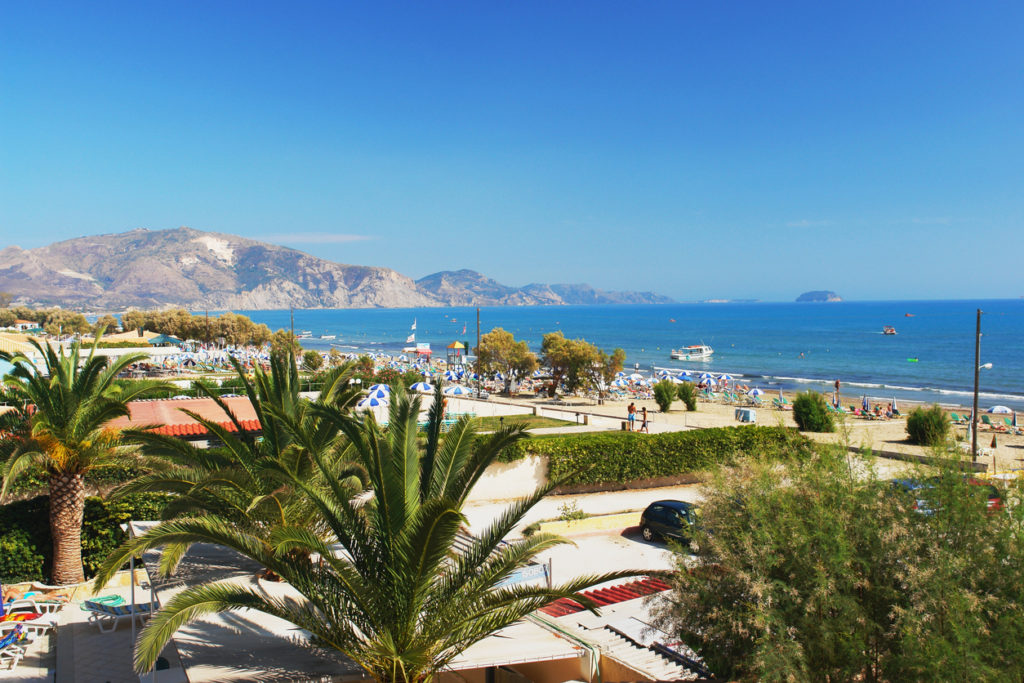 Party in Laganas
A magnet for party animals and young sunbathers, cosmopolitan Laganas is the island's biggest and most crowded resort. The resort is known for its long beach and endangered Caretta-Caretta turtles that have chosen this area to lay their eggs. Due to their presence, water sports are not allowed in Laganas. However, the island is packed with party-goers and young tourists from all over Europe looking to have a good time. The main road in Laganas is lined with many restaurants, bars, and shops, while behind it await luxury resorts.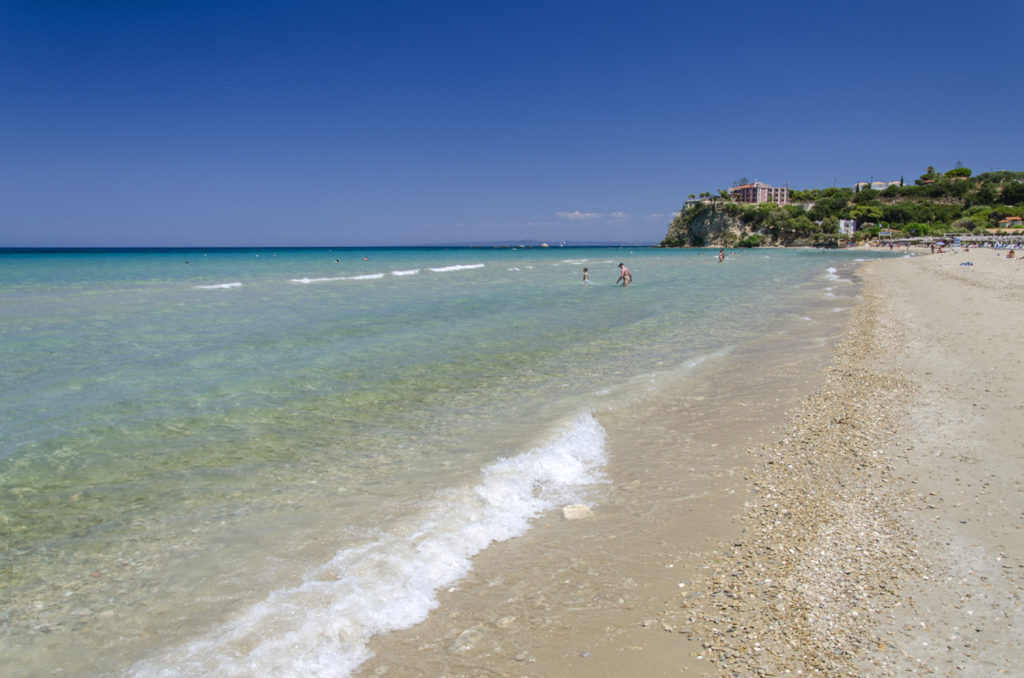 Indulge in Tsilivi
A developed and popular resort, Tsilivi boasts luxury hotels and apartment buildings, as well as tavernas, nightclubs, and shops. A relatively new resort, Tsilivi creates a relaxing setting for a summer family holiday. The setting is remarkable due to its olive groves and vineyards, but the number one attraction in Tsilivi is its golden sand with crystal clear waters and water sports centers, including a fun water park.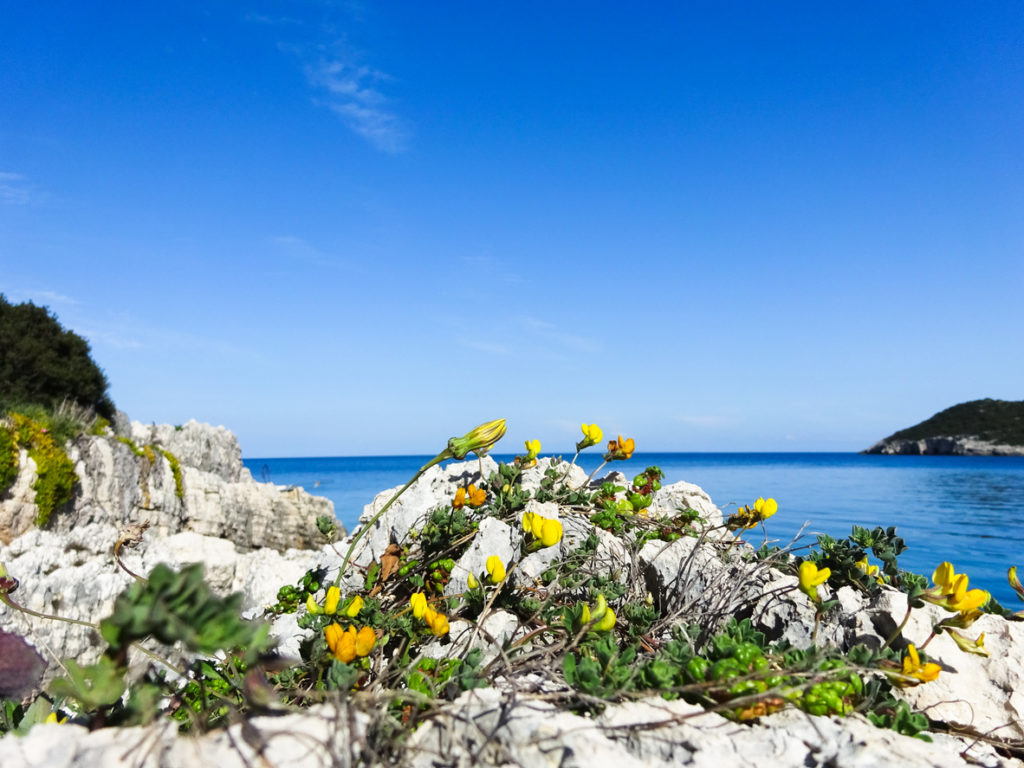 Relax in Kalamaki
Small and crowded, yet beloved by families and water sports enthusiasts, Kalamaki awaits at the end of the bay of Laganas. Guarded by dramatic rock formations and home to a fabulous sandy beach, the resort is pleasant and charming. As part of the National Marine Park, Kalamaki boasts lush vegetation striking views.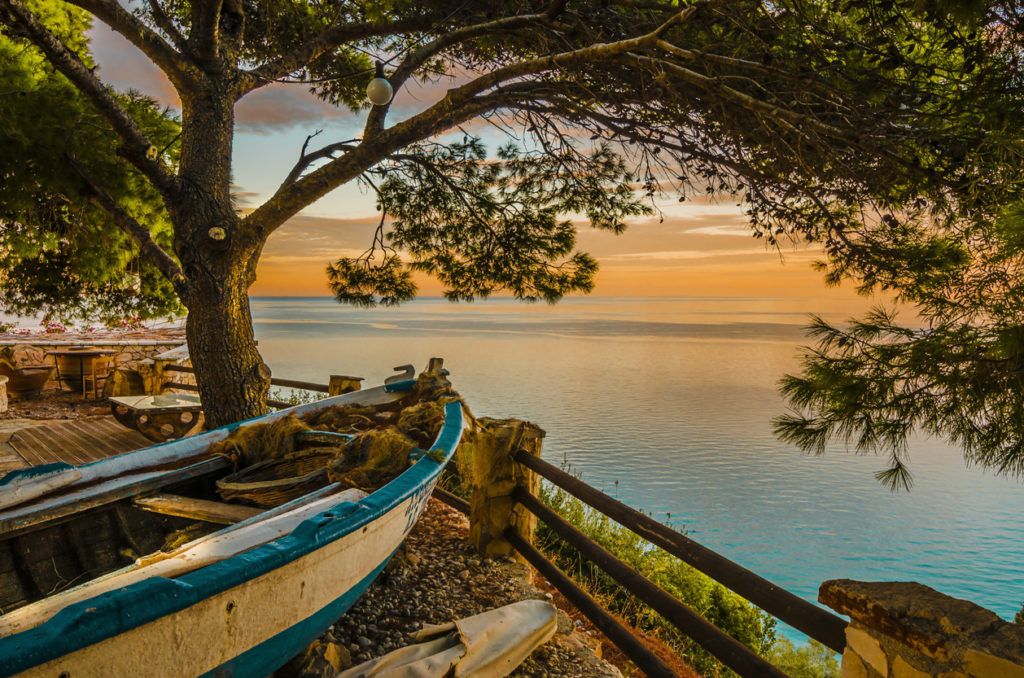 Enjoy the views in Vasilikos
Situated on the southeast tip of the island, with views across Laganas Bay, Vasilikos is one of the most beautiful resorts in Zakynthos. Blessed with a sandy beach and dense vegetation, the village is snuggled between superb mountains. The village is also home to some of the best hotels in Zakynthos and features all the necessary tourist facilities for a relaxing beach holiday.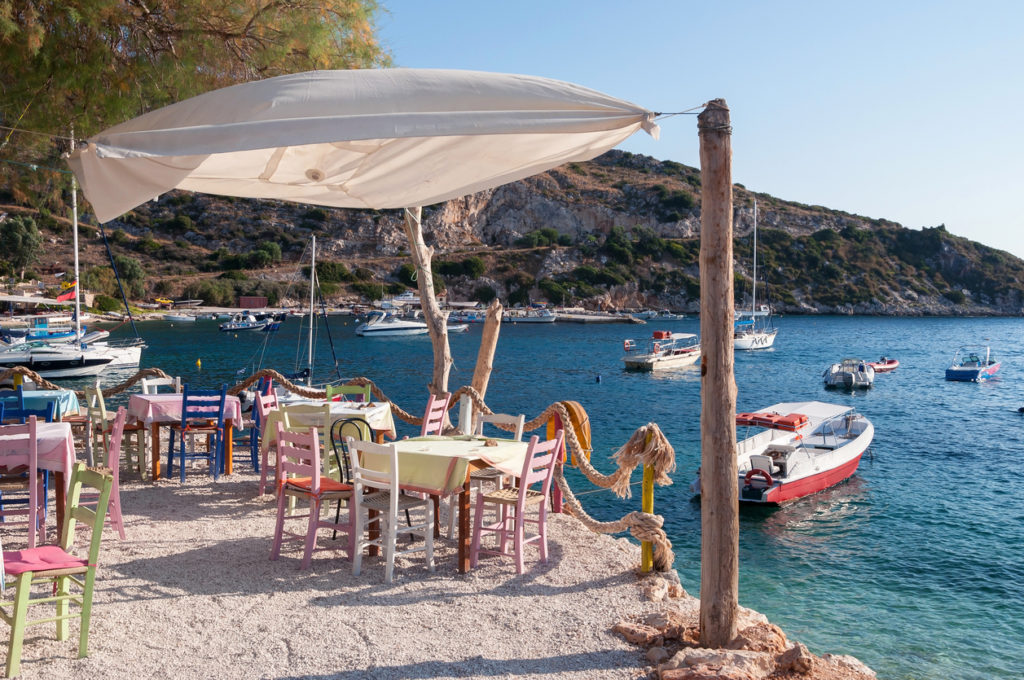 Jet ski in Agios Nikolaos
Situated in the Vasilikos area, Agios Nikolaos is renowned for its variety of water spots. Adventurers love to spend their days enjoying jet skiing, paragliding, banana boat rides, and numerous other water activities. The beach is equipped with sunbeds and umbrellas, but it also has a few secluded patches of sand reserved for those who prefer a quiet afternoon on the beach.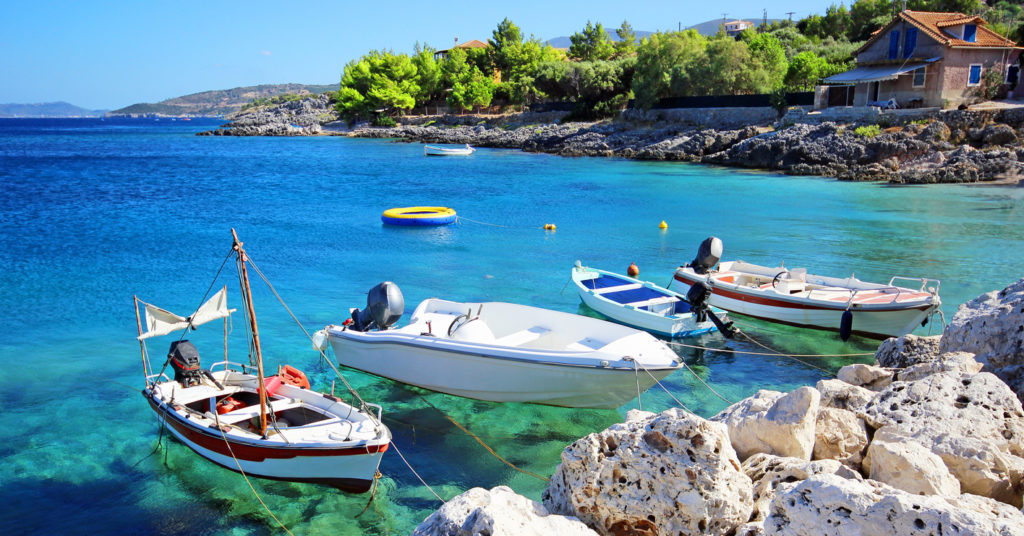 Snorkel in Argassi
Just a few kilometers south of Zante Town awaits the pretty village of Argassi. This small resort boasts a superb one-kilometer beach ideal for families and water sports fans. The town has a few historical sites framed by scented pine forests, as well as bars, restaurants, and various accommodation options. Moreover, due to its scenery dominated by coves and rock formations, the village is an ideal destination for snorkeling and hiking trips.