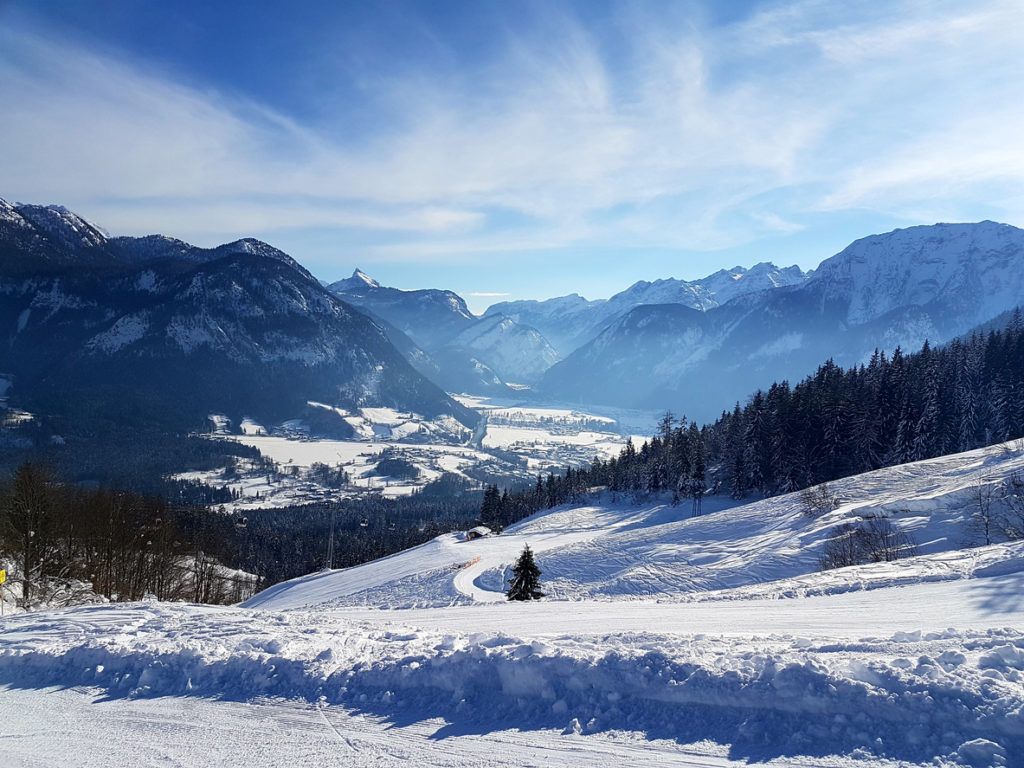 Both the name of a superb skiing area and a picturesque town, St. Johann is guarded by the grandiose Kitzbüheler Horn and Wilder Kaiser mountains, in the heart of the Kitzbüheler Alps, and awaits about 4 hours by car from Vienna.
While the St. Johann ski area delights skiers with 171 km of flawlessly-groomed slopes and an excellent snow record, St. Johann, the town, captures the essence of a traditional Tyrolean village and adds a twist of contemporaneity to the winter experience. Due to its splendid north-facing slopes, the resort delights winter sports aficionados with great snow and wonderful facilities. Cross-country skiing is fabulous around these parts too, as are the 100 km of winter hiking trails that lead to spectacular views.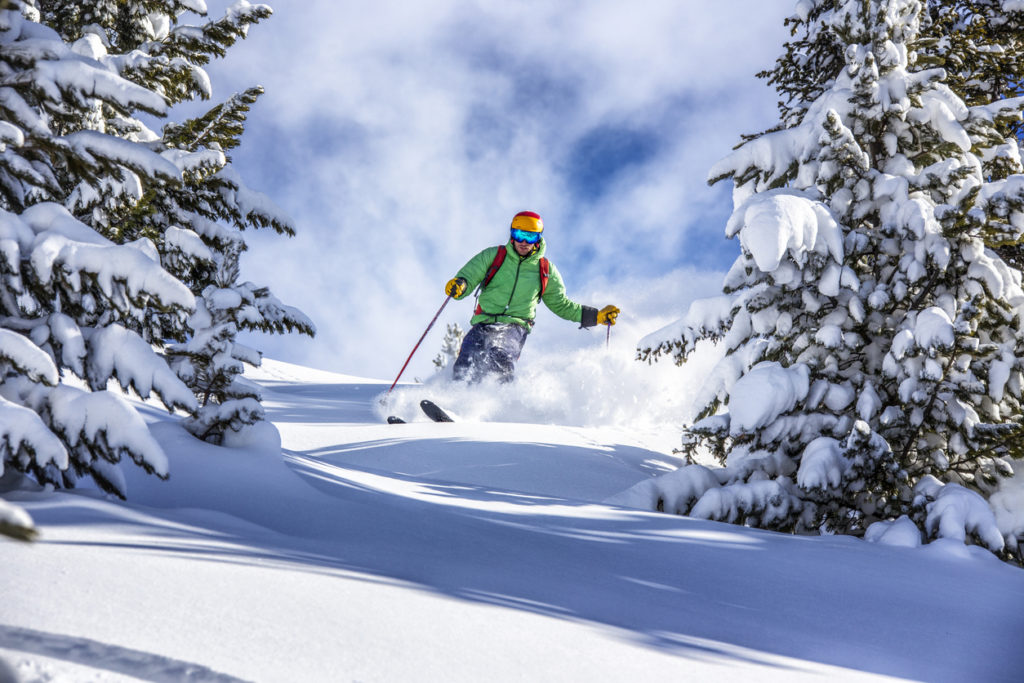 St. Johann ski resort
Situated in Tirol, Austria, this family-friendly ski resort surprises visitors with a great ski area that encompasses 50 km of slopes, many of them ideal for beginners and intermediate skiers. St. Johann prides itself with excellent ski schools and several cable cars and lifts that take skiers at an altitude of 1,604 meters above sea level.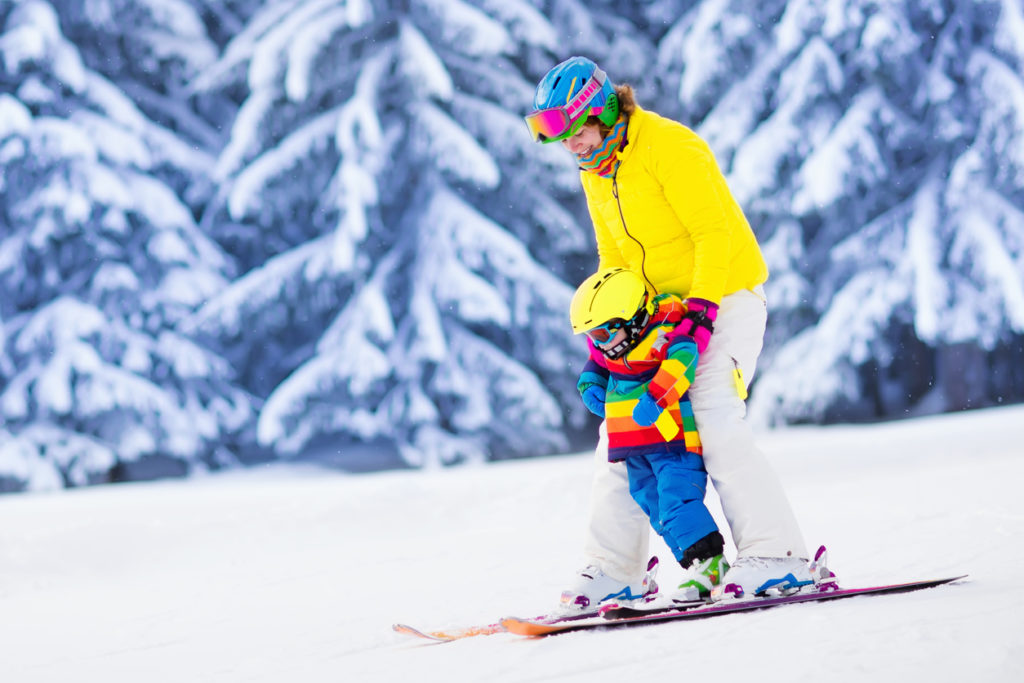 The recently-opened Skistar gondola in St. Johann transfers up to 1,800 people per hour up to the mountain from its location, next to Hotel Kaiserfels. However, it's not all about skiing in St. Johann! The town has prepared fun winter activities for non-skiers too, experiences like hiking, sleigh riding, and beer tasting. The town also has over 50 restaurants, as well as plenty of bars and pubs, ideal for relaxing moments after a day spent on the slope.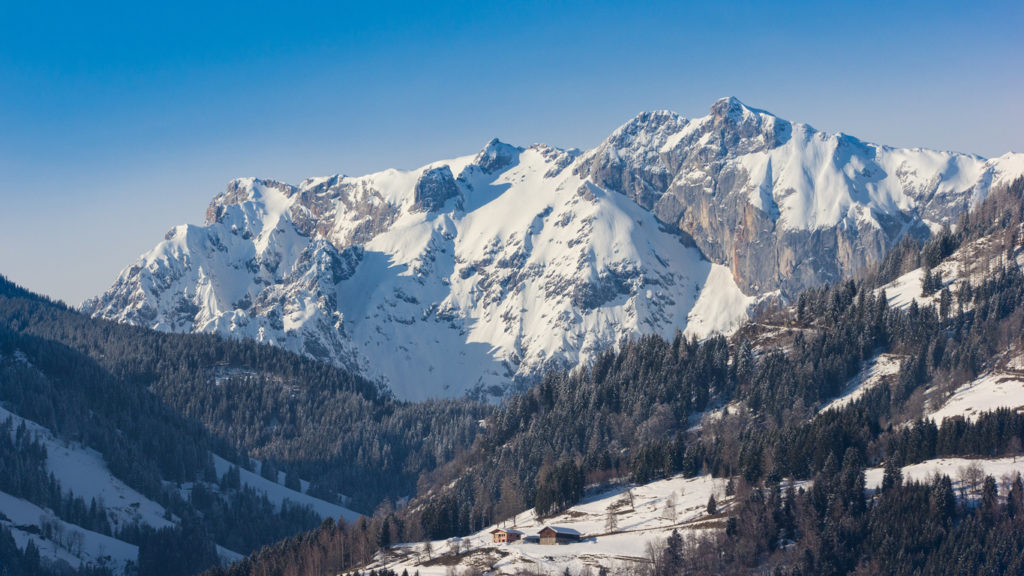 Kirchdorf ski resort
A wonderful destination for family vacations, the Kirchdorf ski area welcomes skiers with family-friendly pistes and excellent snow. The ski resort is equipped with a modern chair lift and T-bar lifts that take winter sports enthusiasts to the top faster than expected. The beginner slopes are ideal for children and the ski passes for families make the ski vacation affordable and entertaining. A romantic village adorned with beautiful landscapes and lovely mountain paths, Kirchdorf keeps non-skiers active with its heated outdoor pool, ice rink, and spa. One of the resort's attractions is its quaint pine needle distillery, as well as its charming chapel. When it comes to the apres-ski facilities, tourists can enjoy tobogganing and curling competitions, sleigh rides, as well as relaxing moments at the Kaiserquell wellness center.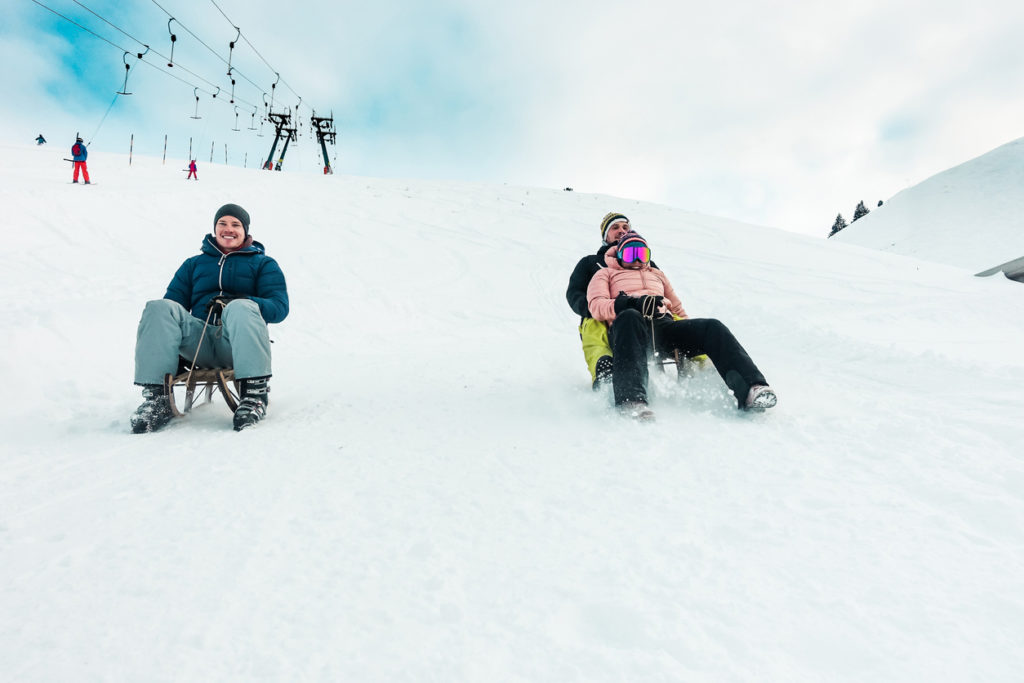 Erpfendorf ski resort
Another fabulous destination for family ski vacations, Erpendorf has 2 km of pistes, ideal for beginners and children. The local Hotel Lärchenhof has its own T-bar lift and offers direct access to the slopes. Tourists who choose to spend their winter vacation in Erpfendorf will discover a small winter paradise at Lärchenhof-Kogel. The resort is a fun destination for both skiers and snowboarders who have access to a ski lift and T-bar ski lifts.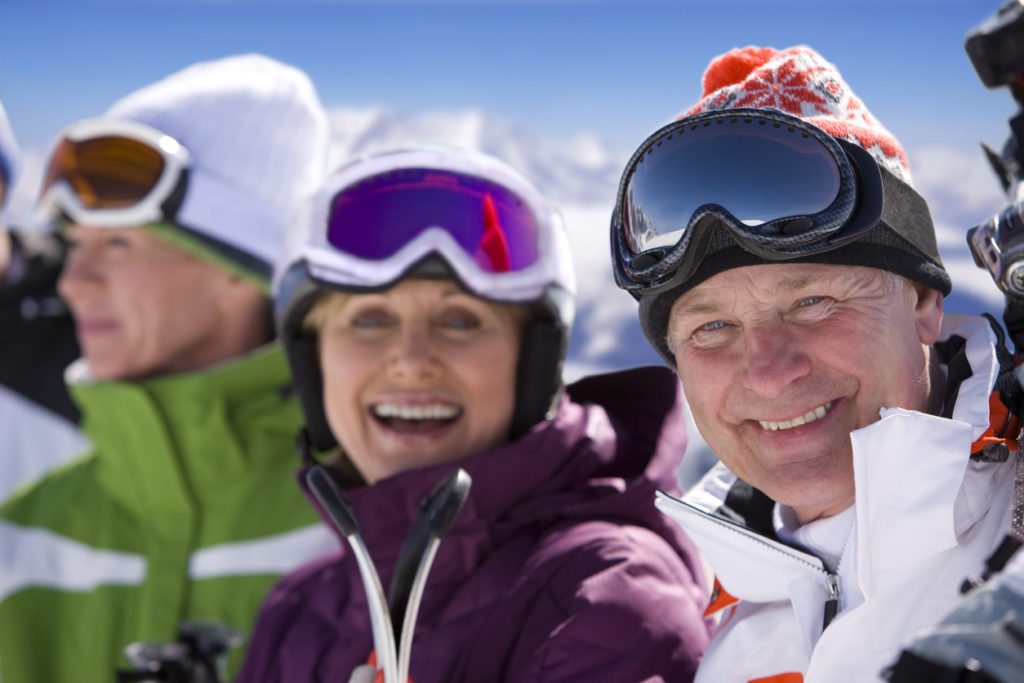 Oberndorf ski resort
A shy little town situated at the foot of the Wilder Kaiser, Oberndorf is an idyllic setting for fun family vacations. Guarded by majestic peaks, the town seems sleepy and tranquil at first, but once you discover its variety of fun activities, you'll see that doing nothing is never an option in Oberndorf. Home to 2,100 residents, Oberndorf is relaxed and laidback, and a great base for exploring the St. Johann ski region. The ski area is served by a cable car from the village of Oberndorf and provides easy access to a 2.5 km-toboggan run and the merciless Kanonenbuckelpsite run.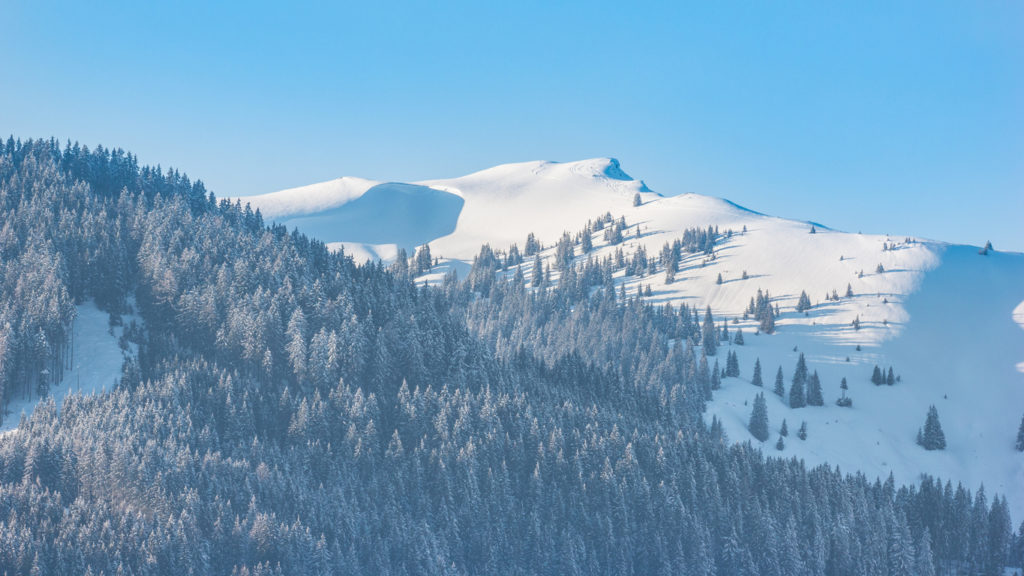 Most ski passes include more than just the local ski area. Skiers who buy the Freizeit area pass can enjoy a winter sports extravaganza with free access to the ski areas of Lofer, Unken, and Waidring Steinplatte. Moreover, skiers can also purchase passes for the KitzSki area (Kitzbühel, Kirchberg, and others), as well as for the SkiWelt that provides access to Soll, Ellmau, and more.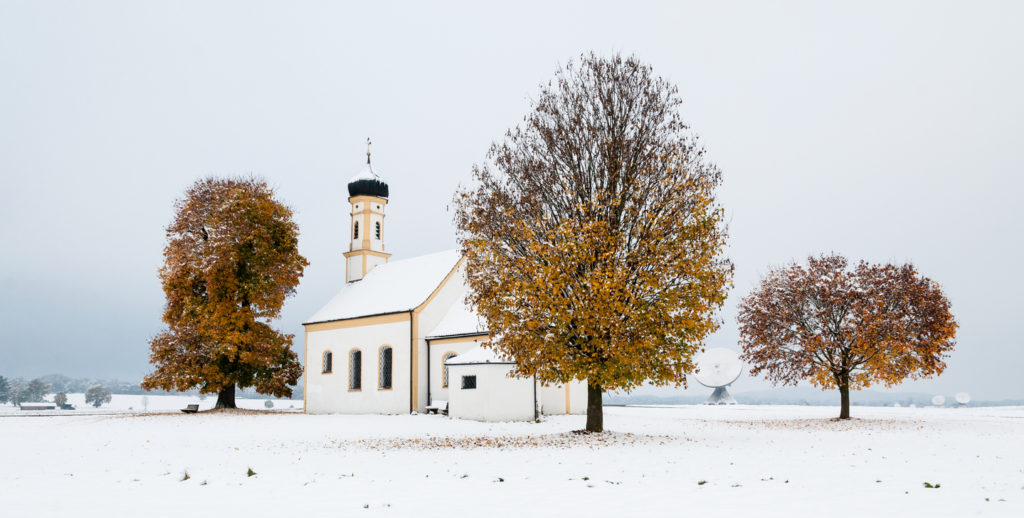 Regardless of the St. Johann resort you choose for your winter vacation, the variety of ski passes and pistes available in this ski area will make sure you'll enjoy the winter adventure you're craving for. Advanced skiers should make the most of the Super Ski Card that offers access to all 2,750 km of slopes in the Kitzbüheler Alpen, one of the largest and most fun ski area in the world, equipped with a variety of modern slopes and blessed with superb ski areas.
If you enjoyed this article you may also like: https://www.purevacations.com/the-winter-villages-of-switzerland/