A land blessed with beautiful rugged coastlines and majestic mountains, Sardinia is an autonomous region of Italy and the second-largest island in the Mediterranean after Sicily. Enigmatic and fascinating, the island welcomes travelers with white-sand beaches, imposing granite cliffs and plenty of trails to keep hikers moving.
The glamorous, luxurious resorts contrast interestingly with the medieval villages, old churches, and the ruins of ancient castles. The land has been inhabited since the beginning of time by many civilizations, including the Phoenicians, Carthaginians, Romans, Catalans, Pisans, and Piemontese, all leaving behind traces of their existences. Despite the abundance of luxurious resorts, there is still a vast pristine terrain untouched by tourism and time.
One of the most geological ancient bodies of land on the continent, Sardinia surprises and mesmerizes with both superb landscapes and intriguing sights, like the prehistoric dwellings called "nuraghi", unique in the world. Most of Sardinia is craggy and unreachable but the areas you'll be able to visit are a testament to the island's rich history and outstanding beauty.
A secret paradise for sun worshippers
The powdery sand beaches and crystal clear waters lure sun worshippers from all over the world to Sardinia's beaches. However, you won't find the usual tourist crowds here. Maybe that's why many of the beaches are some of the best in the Mediterranean, especially the ribbons of sand you'll find along the Coasta Smeralda (Emerald Coast). This is where the most famous beaches await along with rich travelers who have found the perfect spot to anchor their yachts and enjoy the views. Celebrities prefer to escape the crowds on Spiaggia del Principe, a spectacular beach framed by a necklace of coves and granite mountains and caressed by crystalline turquoise waters, and in Porto Cervo, the coast's "capital", developed in the 50s and 60s by Prince Karim Aga Khan who fell in love with the emerald coast.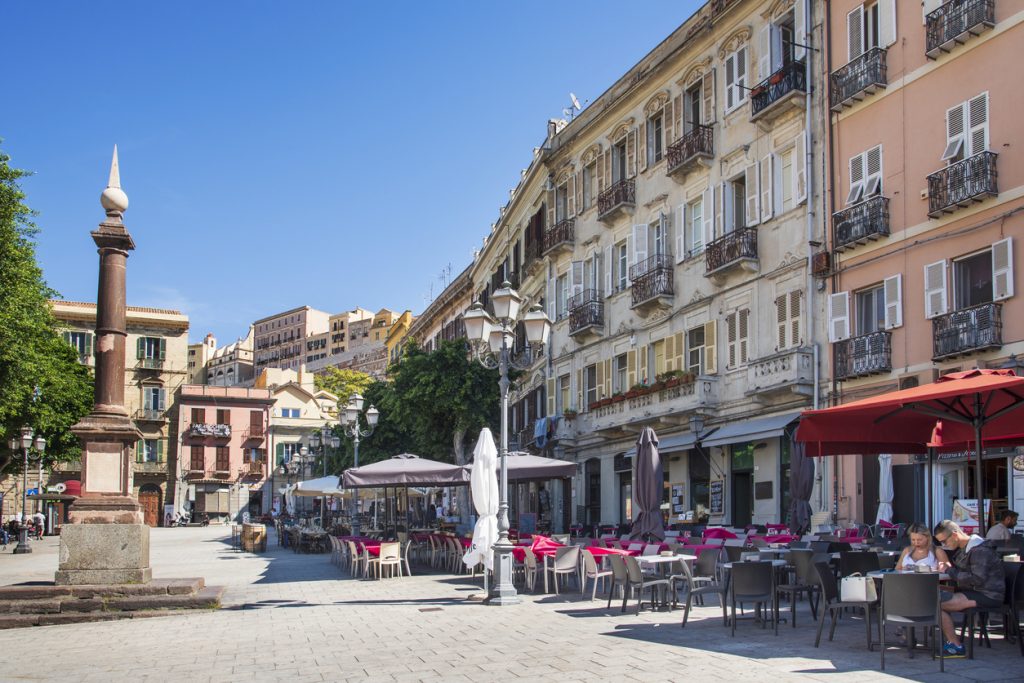 The beaches of Sardinia can be easily mistaken for Caribbean stretches of sand and Cala Goloritze illustrates perfectly the exotic beauty of the island's beaches. Situated in the south of Gulf of Orosei, this is the most spectacular sandy corner of paradise in Ogliastra and a magnet for climbers who are charmed by the Aguglia, a 148m high rock that overlooks the sea. There are no beach services, but you'll discover crystal clear azure waters and sugary white sand, ideal for long days in the sun.
Another example of a picture-perfect Caribbean beach that seems to have lost its way and ended up in Europe, Porto Giunco beach is situated only 45 km from Cagliari. The hypnotic waters are transparent and unveil a clean, white sandy bottom. And like this wasn't already an idyllic corner of heaven, the nearby Notteri pond is home to beautiful pink flamingos.
Families usually head to Chia, a resort town not as charming as the rest but close to wonderful beaches, such as Spiaggia Sa Colonia and Spiaggia Su Portu, dressed in soft sand and ideal for swimming due to their shallow waters.
While Spiaggia Rena Bianca situated in Santa Teresa di Gallura is a great destination for swimmers who have just begun to master this sport, Spiaggia di Piscinas is a secret beach, ideal for visitors who want to hide away and spend a few hours in solitude on a ribbon of golden sand, guarded by sand dunes that can reach up to 60 m.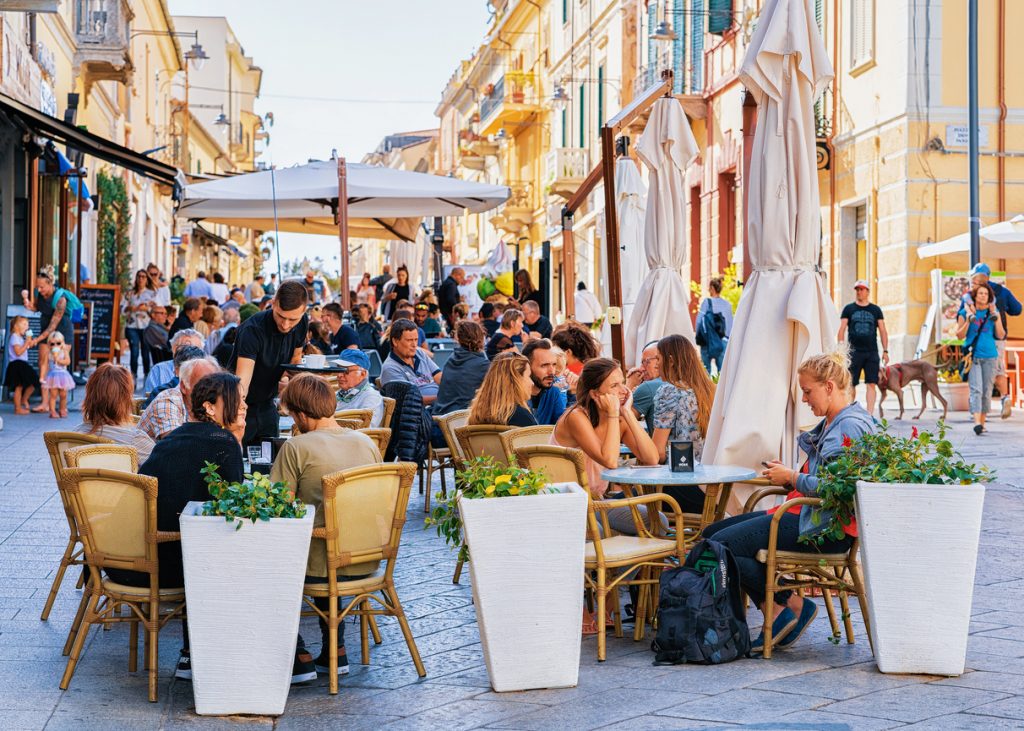 A fascinating destination for everybody else
Even though Sardinia is famous for its superb beaches, the country is largely mountainous and a scenic playground for outdoorsy travelers. The area is dominated by a surprising variety of mammoth cliffs and is home to incredible rich wildlife. From Sardinian horses and Albino donkeys to wild boars, foxes, and deer, you can expect to meet an impressive number of animals during your outdoor adventures.
If you're hungry for nature and hikes, head to Porto Conte Natural Reserve and Asinara Island National Park and you'll discover the wilderness you long for. Asinara Island is also known as the home of the famous Stintino, where the spectacular La Pelosa beach awaits in front of a 16th-century Aragonese structure. This is where you'll have the opportunity to practice a multitude of sports, from hiking and cycling to scuba diving and horse riding, and you'll definitely get to meet the Albino donkey.
However, if you're more curious to discover the urban landscape of Sardinia, you should stop in Cagliari and Alghero, two of the most popular destinations on the island. Cagliari is Sardinia's capital and largest city, home to a fascinating historic area, 13 km of beautiful beach, several gardens and many architectural landmarks. The historic district, also known as Castello, is a hillside quarter with narrow streets, ancient monuments, and lovely piazzas. The views from the top are spectacular and definitely worth climbing the many, many steps.
Don't miss a visit to Anfiteatro Romano, an impressive arena dating back to the 2nd century AD and a clear proof that Romans considered Sardinia of great importance for the Empire. Head to Torre Dell'Elefante and Torre di San Pancrazio to admire medieval fortified Pisan towers, and stop at Cattedrale di Santa Maria too, also known as the Duomo, to discover a beautiful medieval masterpiece and a superb marble pulpit sculpted in the 1300s.
The coastal town of Alghero awaits on the north-west coast with the famous "nuraghi" ruins, an impressive number of churches, splendid Gothic palaces, and pretty small squares. Surprisingly, you'll find Catalan vibes in Alghero, since part of the population descends from the Catalan conquerors that ruled the town in the Middle Age. The Aragonese culture is beautifully illustrated in the old town, which is adorned with dazzling churches and narrow cobbled lanes. While the town is not as glamorous as Cagliari, it surely is a great choice for travelers on a budget that want to discover Sardinia's beauty but are not ready to spend a fortune on the Emerald Coast.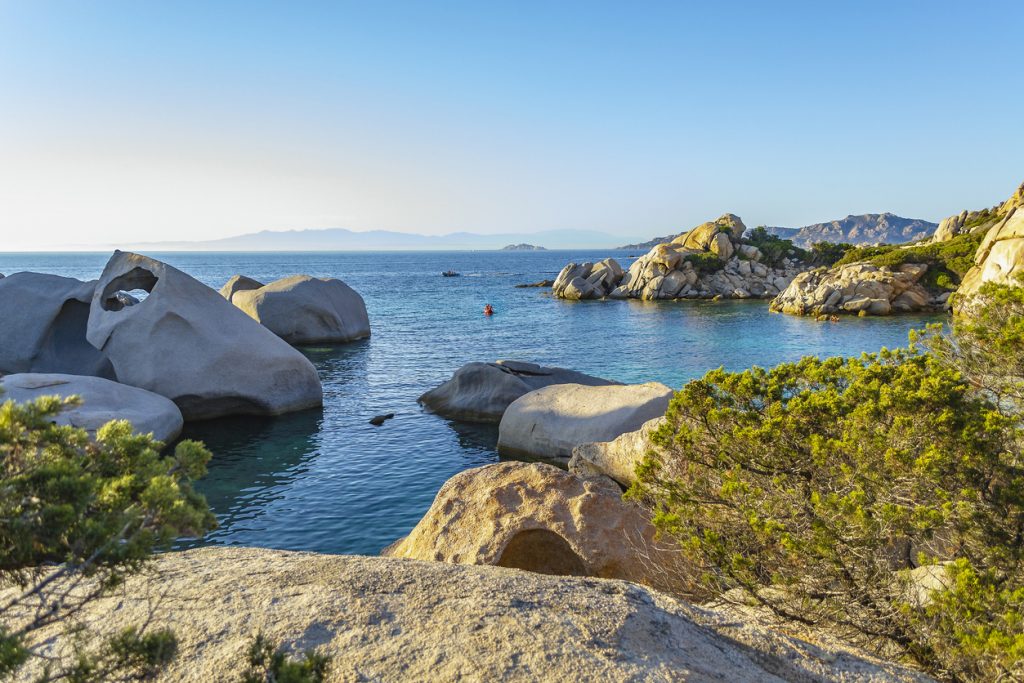 Visit Neptune's Grotto, a mesmerizing cavern decorated with stalactites, stalagmites, and water pools, and the Maddalena Archipelago to capture amazing views. If you have the time to get to Nuraghe Palmavera, you'll find the perfect spot for windsurfing and kitesurfing, while Isola Rossa, also in the north, is a great destination for water sports enthusiasts!