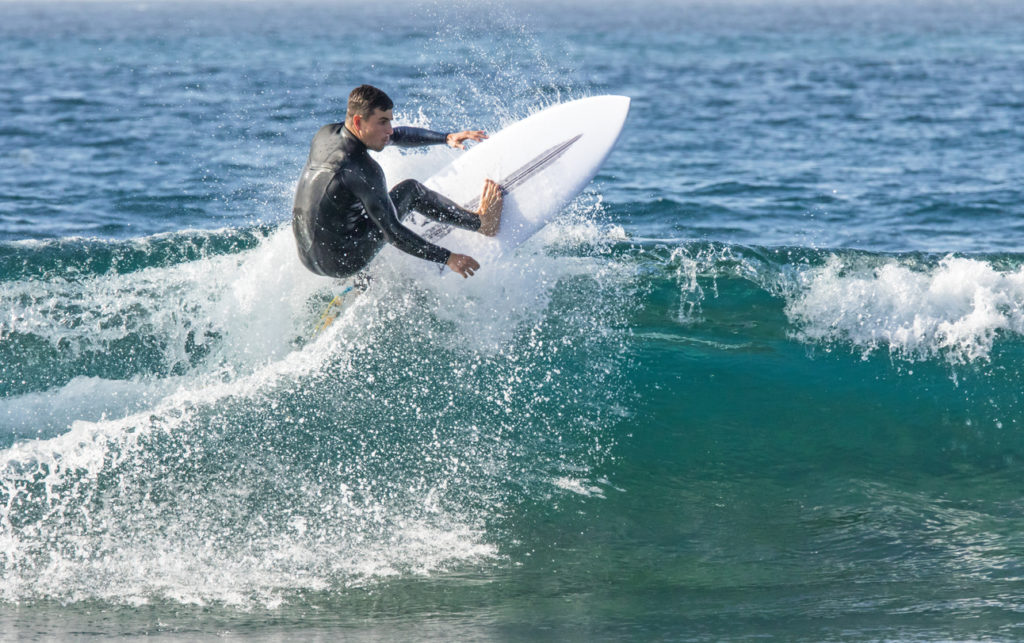 Surfing in Tenerife is blessed with balmy weather all year round. Tenerife is the largest of the Canary Islands and a favorite holiday destination for Europeans. Known for its lush greenery, fascinating lava landscapes, and five-star luxury hotels, Tenerife surprises many surfers with plenty of fun waves alongside some world-class conditions too.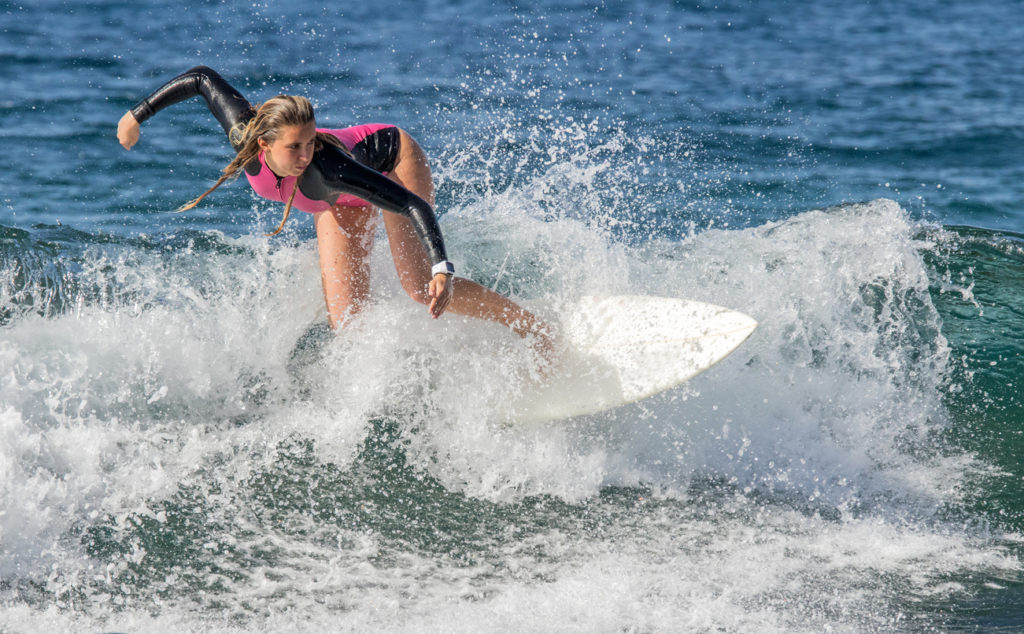 European surfers are taken with the fabulous beach and reef breaks and water temperatures that never go under 19°C and are often playing around 22-23°C. If some compare Tenerife with Hawaii when it comes to the surfing conditions, you should believe them. Boasting the phenomenal waves created by the Atlantic Ocean, the island promises memorable surfing experiences.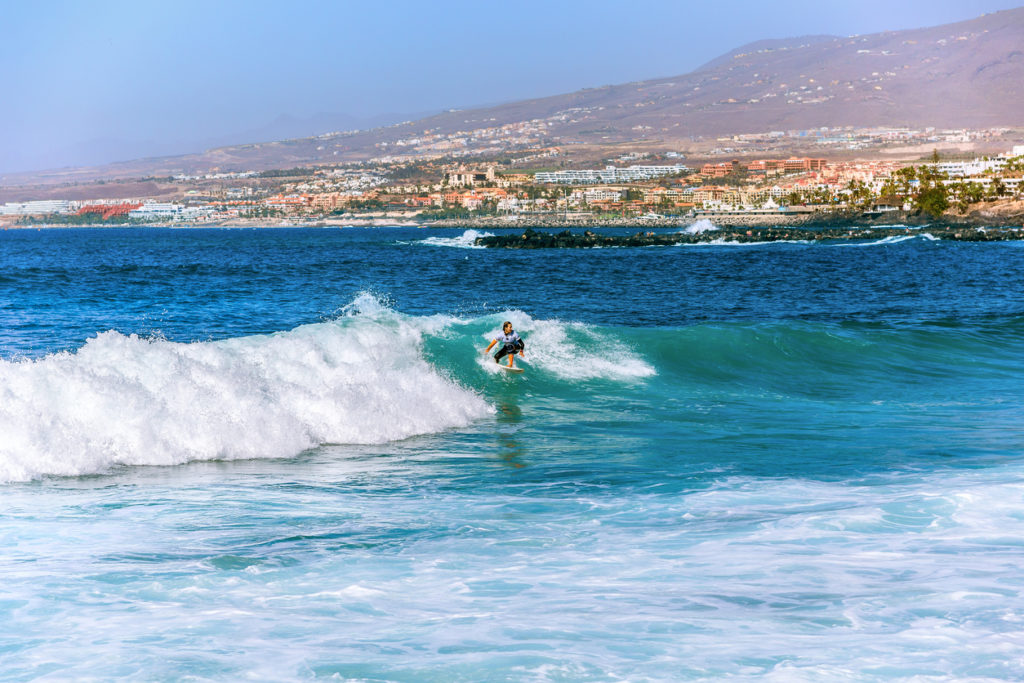 The island is indeed a world-class surf destination. From October till February, the northern region of Tenerife is invaded by gigantic waves, eager to go into battle with experienced surfers. Summer takes away the big swells from the north and brings in more tamed waves, ideal for beginner and intermediate surfers.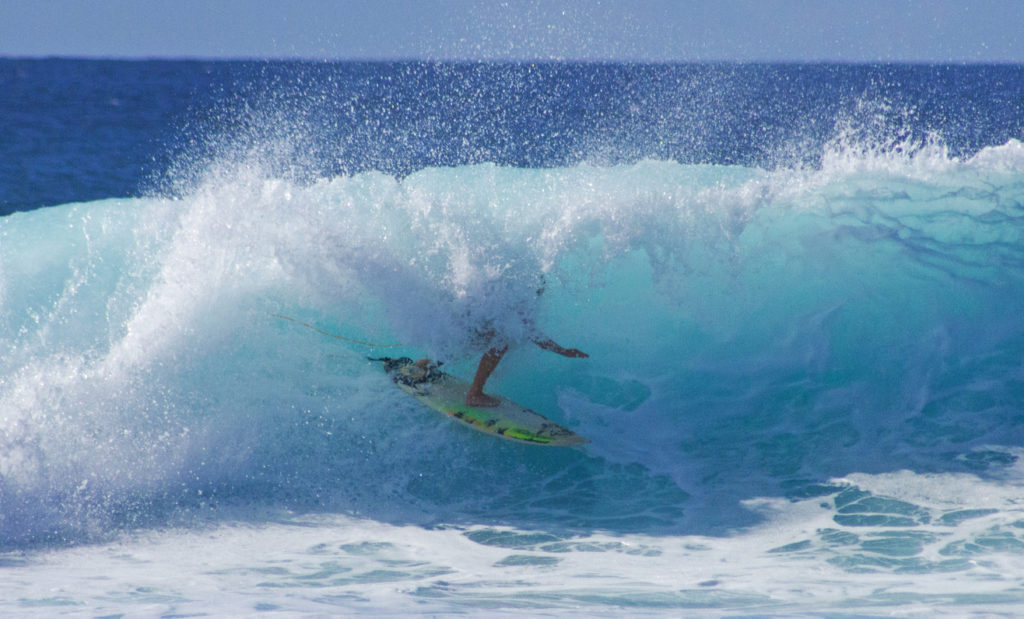 The south is always ready to welcome all surfers with more sheltered bays and easier to conquer waves. This is also the most popular region on the island, a playground for sun worshippers and tourists searching for high-class accommodation, restaurants, and entertainment. Bustling and fun, the south coast of Tenerife will never disappoint.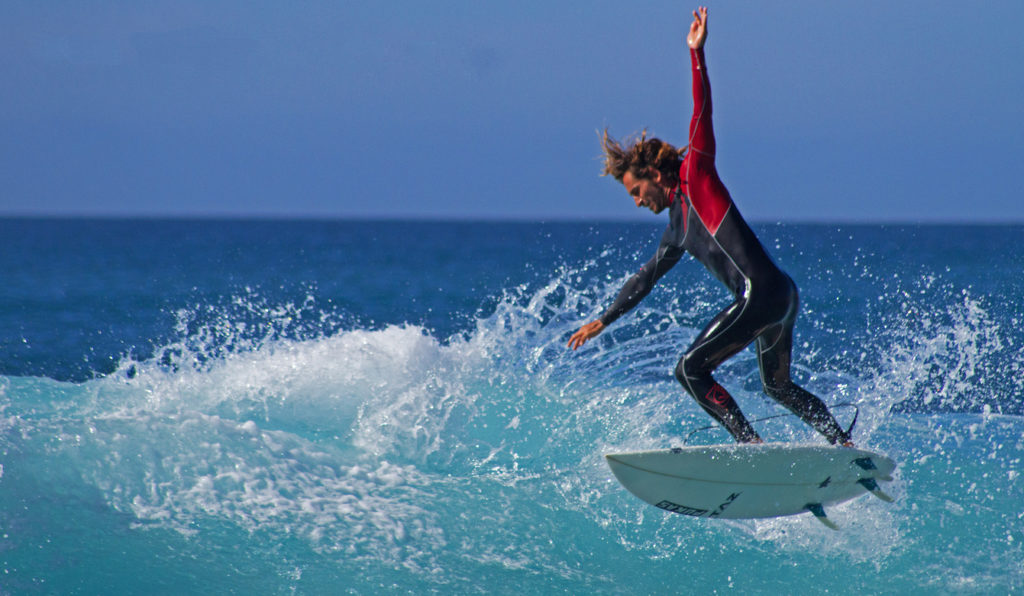 Surfing in the north of Tenerife
The north region is dominated by rugged coves and phenomenal beaches guarded by cliffs. This is where expert surfers go crazy! The surfing scene offers rapid barrels, points, double overheads, everything a pro surfer needs for its heart to beat faster and its adrenaline to start running through their veins. And no crowds! Isn't this a surfer's paradise?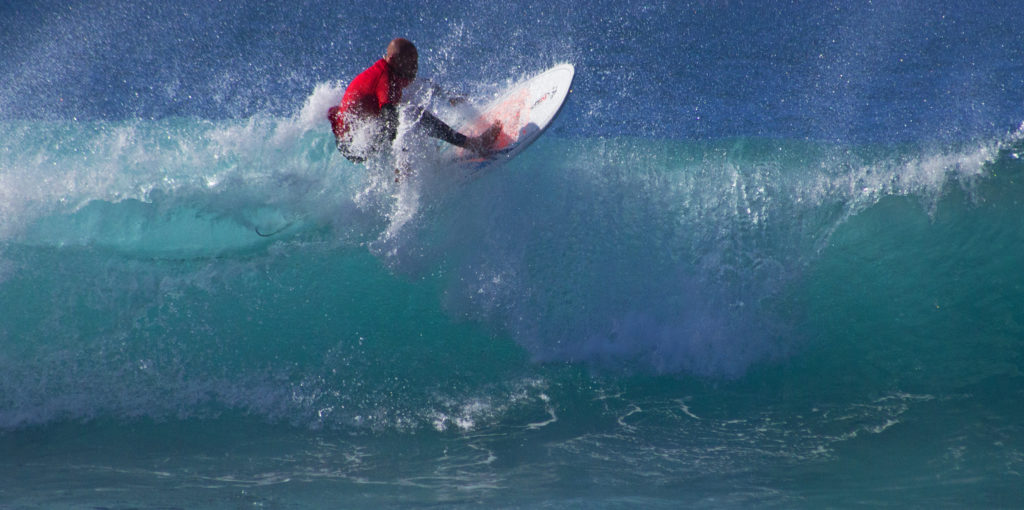 El Arenal is among the favorite surfing spots in Tenerife, a beach that offers reliable waves and N-NW swells that can break on both left and right. This is the most accessible surf spot in the Bajamar region, a popular destination for intermediate surfers who are hunting for 1-1.5 meter-waves. For solitary surfers, there's no better spot than Almaciga, a beach with NW winter swells and waves that reach up to 2 meters.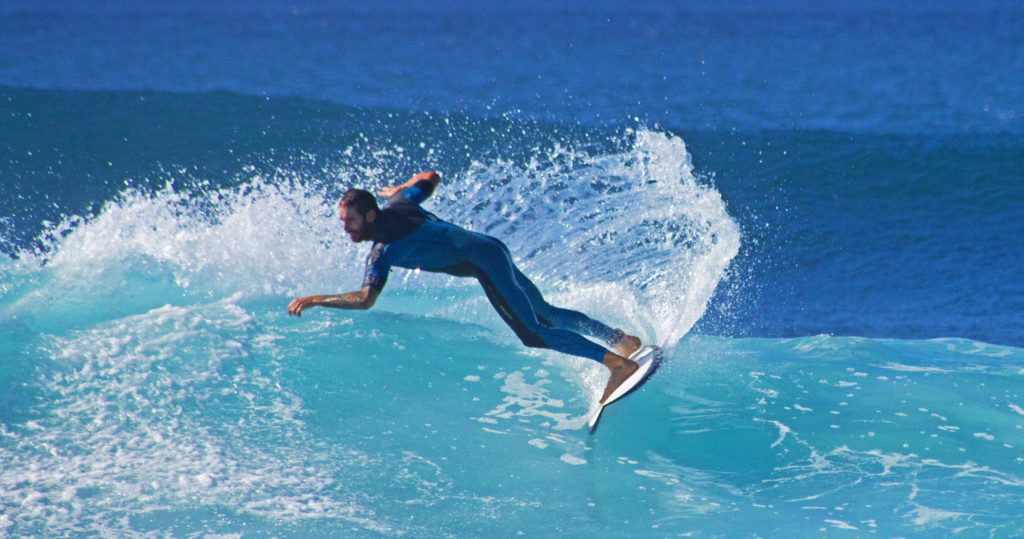 Expert surfers looking for a challenge often choose to ride the waves at Playa del Socorro. The waves here are heavy, muscular, and determined, requiring some experience and a bit of force. El Callado, on the other hand, is the perfect destination for beginner and intermediate surfers that prefer to slide on the waves instead of battling them. Protected from the easterly winds and boasting consistent waves, El Callado has sand and boulders underfoot and NW swells.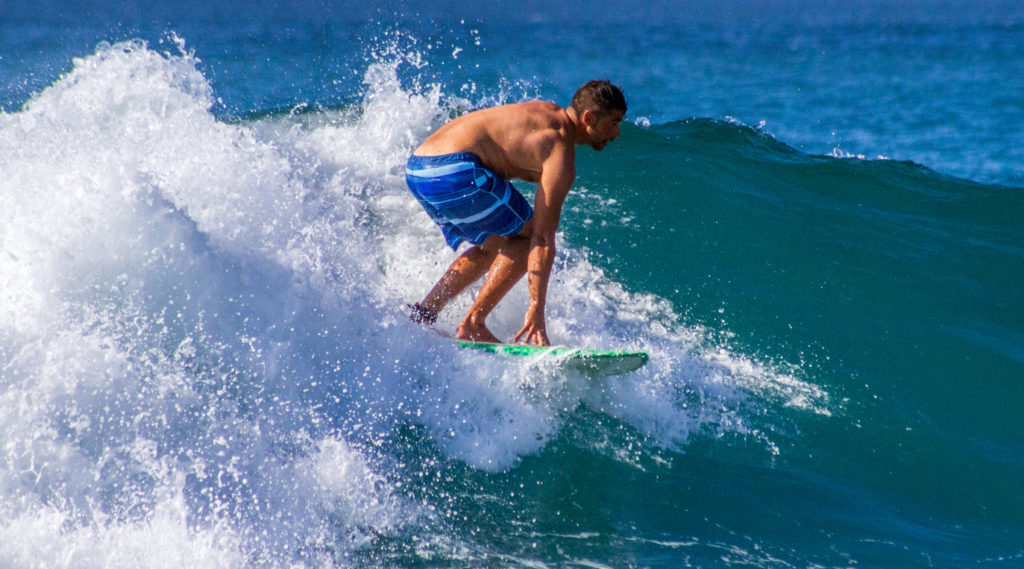 Surfing in the south of Tenerife
Expert surfers are often seen hunting the waves created by the south coast of Tenerife. The most popular surfing destination in the south is undoubtedly Playa de Las Americas. La Izquierda unveils itself as a typical reef break with gorgeous winter swells and heavy waves. With long and fast rides, you can be sure your surfing experience will be something to tell your people back at home. Intense and memorable, the spot rewards courageous surfers with left-handed waves that splash themselves over coral and rock volcanic seabed and can easily reach up to 3 meters.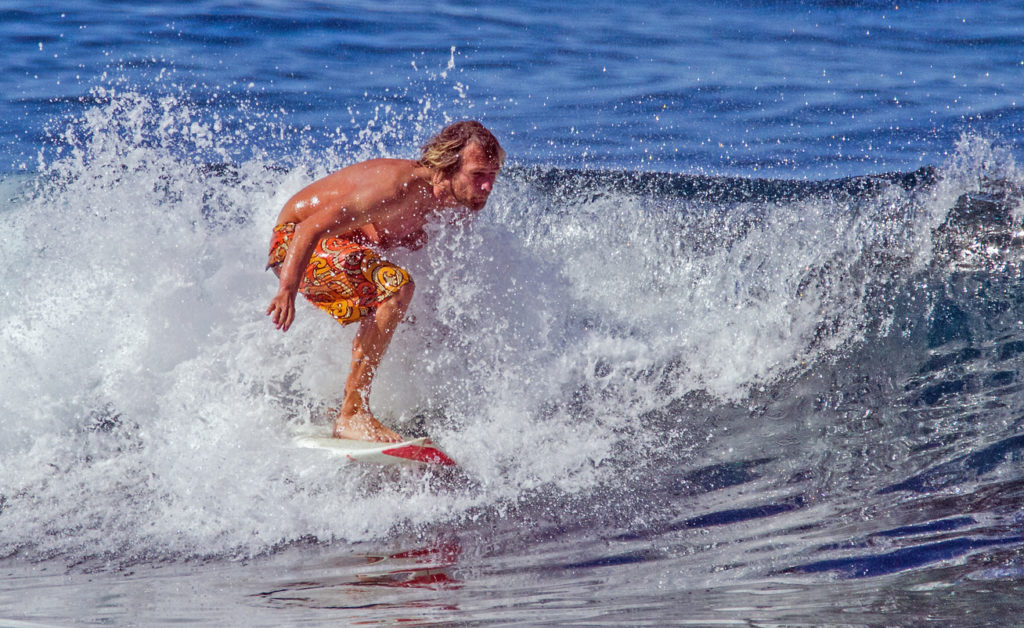 Another famous break in the south, El Conquistador makes sure you will get your share of 1 to 2-meter waves, as well as a south swell and right-handed wave, ready to entertain beginner and intermediate surfers. If you know nothing about surfing but you're eager and ready, La Tejita is the place for you. With no strong swells and waves that will only reach your chest, La Tejita is the perfect practice ground to learn how to tame the waves.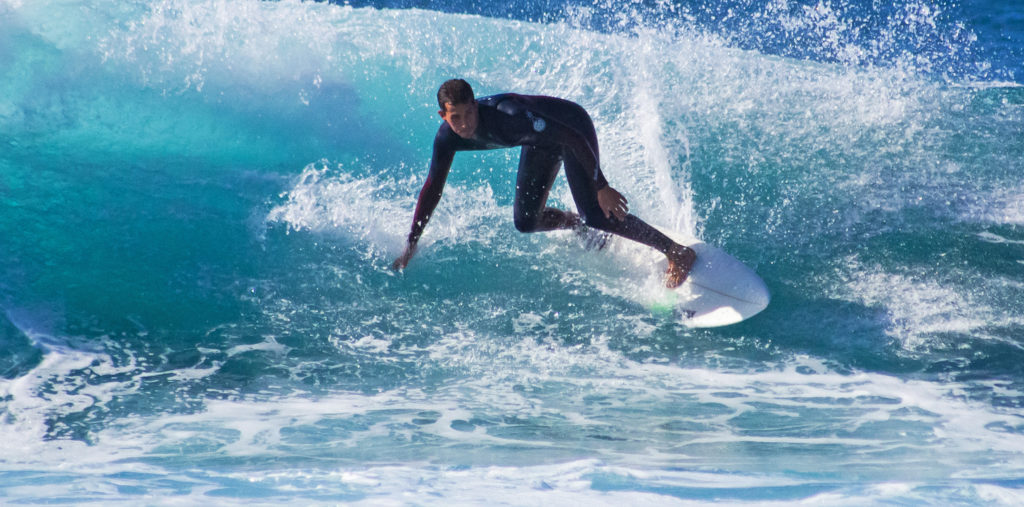 Between Playa de Las Americas and Los Cristianos awaits the gentle La Fitenia. With fewer crowds and reasonable waves, the spot makes sure intermediate will have their share of both right and left-handed waves.