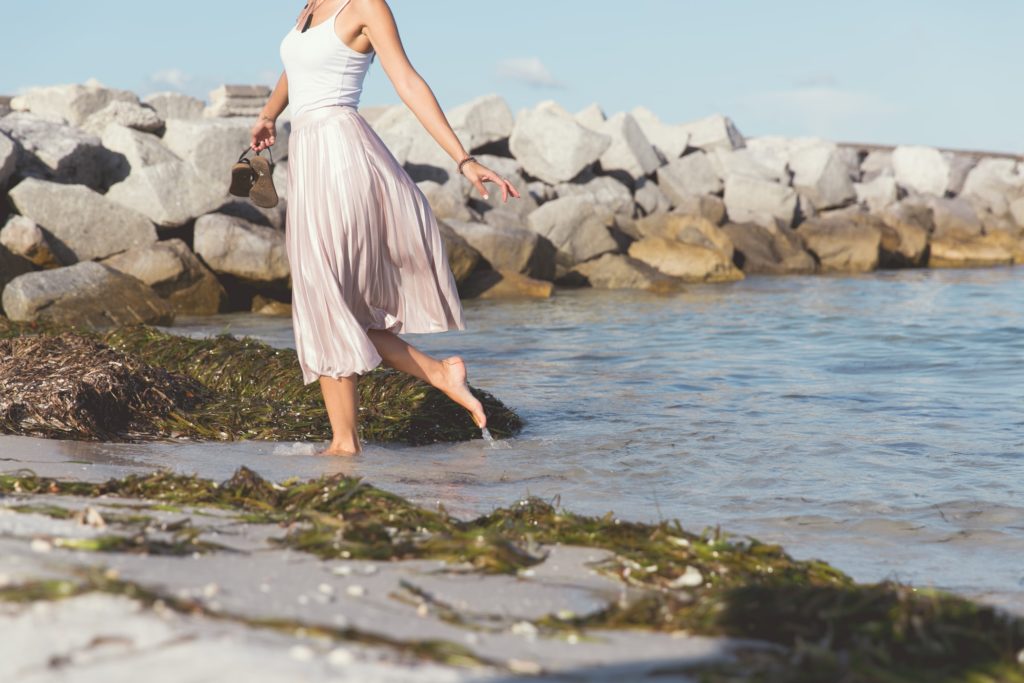 A Guide To Looking Effortlessly Beautiful On Your Holiday
Going on a holiday means letting your hair down, losing the suits and uncomfortable workwear, and just being your natural, beautiful self in effect planning your vacation look is important too. But as most people want to look their best while on vacation, a pre-holiday shopping spree becomes de rigueur for most holidaymakers, and a study has found that spending on items such as caftans, swimsuits, and luxury coverups goes up by 40 percent between May and August. Not only are people spending money on their vacation outfits, but they're also splurging on hair and beauty treatments that will help them to look great while they're traveling. To make the most of your getaway, plan your vacation look so you can have an enjoyable time and look your best without spending too much time and effort. Here's a guide to looking effortlessly beautiful on your holiday.
Get a low maintenance hairstyle
Spending an hour blow drying or flat ironing your hair may be a part of your daily routine, but that doesn't mean that you have to do the same while you're on holiday. Instead of bringing a bag filled with hair tools and accessories, consider having a low maintenance hairstyle for your getaway. You can get synthetic or natural hair extensions woven into your natural hair, and you can have a professional stylist do box braids or crochet braids to keep the extensions intact. Box braids last for about two to eight weeks depending on how you wear them, and you can even go swimming in them or wash them while on holiday. You can also ask your hairdresser to give you a new cut and color that works with the natural texture of your hair so you won't have to spend a lot of time styling it while you're on vacation. 
Create a color palette for your vacation wardrobe
Having a color palette for your vacation wardrobe makes mixing and matching easy, and it allows you to bring fewer accessories that will go with your clothes. To create a color palette, pick three colors and go from there. White, navy, and pops of red or yellow is a classic combination for a beach holiday, while a stay at a luxurious ski resort means a sophisticated wardrobe in shades of camel, ivory, and burgundy. For a vacation in a big city, opt for neutrals such as cream, dusty pink, and navy blue, or camel, taupe, and charcoal.
Go for a minimal makeup look
Heavy lashes, bright red lips, and winged eyeliner can make you look glamorous, but it can be a bother to do this makeup look everyday while you're on vacation. Instead of wearing dramatic makeup, opt for minimal makeup so you'll look fresh and glowing while on holiday. Start with a good base, such as tinted moisturizer or a medium coverage foundation, then apply a bit of bronzer or blush to your cheeks for a healthy glow. Lightly define your brows with brow mascara, then apply a rosy lip color, and you're all set. To amp up the look for an evening at a nice restaurant, just add eyeliner and some mascara to define your eyes, and have some blotting papers in your bag to keep oiliness at bay.
Planning your vacation wardrobe, hairstyle, and makeup look can help you look and feel your best for your holiday. Consider these tips to look effortlessly beautiful and put together while you're traveling, and have an amazing time wherever you go.