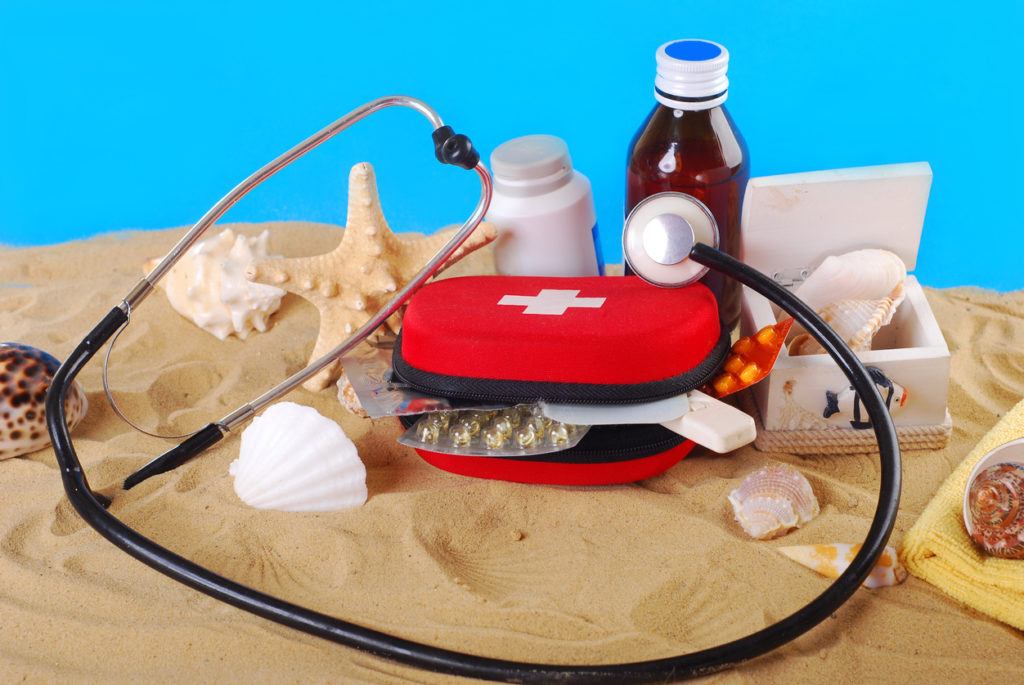 5 things you need to know when Traveling with Medications. Traveling is an integral part of human life. But you should not forget to take your medications in the joy of your trip. You might fall ill suddenly, or sometimes you might face difficulties to get appropriate prescription drugs in other foreign places. Your dream vacation can turn into a nightmare in such situations. So, carrying all your medications to avoid such troubles while traveling is necessary.
Here are the best five tips that you need to consider while you travel with medicinal drugs on your next trip ahead:
1. Check the Quantity of Medicine You Can Take
The first and crucial factor you need to keep in mind that the drugs are available only if the stock lasts. So, when you plan to carry them for your next trip, you must stock up enough medication.
Some of the insurance plans might allow the user to only pick up one month's medicinal supplies at a time, while some allow stocking up medicines for three months. Are you going on a longer trip than that? Then, you might have to look at how you can pile up the stocks for it.
You can also call the respective insurance company or directly ask your local pharmacy to get you an advance refill for all the required medications. But in either case, make sure to have enough stocks by the end of the day before you start traveling to another place.
2. Be Cautious About Carrying CBD Oil
If you are keen on carrying cannabis concentrates while you travel around, you need to be cautious. Traveling with CBD oil is relatively easy and hassle-free now. But knowing all the strict international laws about traveling with these products is necessary.
In case of any confusion, highlight the reasons for carrying CBD oil products along with you. You can explain to the authorities that such oils can help you manage your body pains and sleeping patterns.
CBD oils are significant in regulating the standard sleep patterns in many patients and reducing body pains to a certain extent. It can also help you to keep a tab on your anxiety and stress-related issues. In any case, make sure to travel to the legal areas that offer you the freedom of using CBD oil products without any restrictions.
3. Consider Time Difference and Learn the Laws
It is essential to be aware of all the time zones' details when you are traveling abroad. Why? That is because you might be consuming medications every day at a specific specified time.
When you are on different land, the time zones can differ to a certain extent. In such cases, you need to be well aware of the time differences to consume the medicines at the correct time.
You must also know about all the rules and regulations about taking medicines, especially if you are making international trips. INCB or International Narcotics Control Board and ISTM or International Society of Medicine can help you know about the complete and latest laws.
4. Store the Medicines Properly
While you are packing the medications for the trip, keep the original labels intact and take them in the carry-on luggage. If you use inhalers or medicines for diabetes or high pressure, keeping them in a place that can be easily reached is always essential. Also, store them so that fluctuation in temperature or direct sunlight cannot affect them.
5. Do Not Forget to Document the Medicines
Another vital thing you should never skip is documenting your medicinal drugs for traveling purposes. No matter where you are traveling to or how lenient the place is, it is essential to carry all your updated prescriptions and bills along with your medicines.
Some of the essential information that you must provide is:
The full name of the medicinal drugs, including the specific strength of the same
Frequency or instructions as provided by the physician to consume it
Full name and contact information of your prescribing physician
The prescription number along with the pharmacy details
Pharmacy contact information
Pharmacy insurance number and other associated information
While traveling anywhere, make sure to store this information right in your handbag. In case you lose any essential medication, the nearby pharmacy or medical practitioner can assist you in getting them replaced. And the essential tip here would be keeping an updated prescription with all details about discontinuation or adjustments of specific dosage for your benefit.