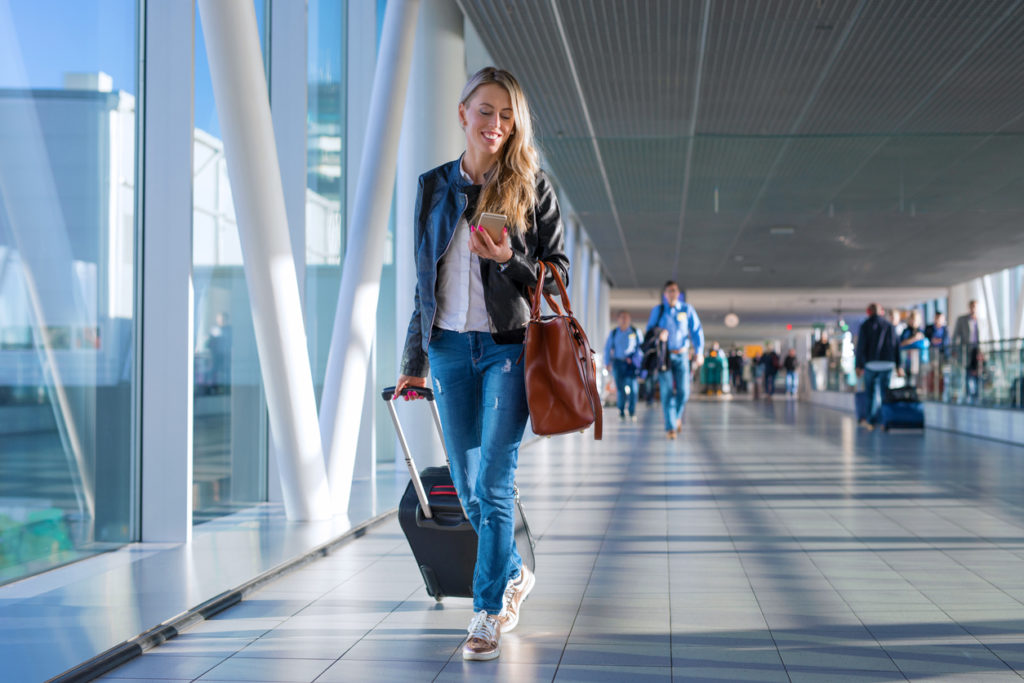 Traveling is fun but you need to remember Travel Accessories too. Travel offers you the best opportunities to see the world without any inhibitions and teaches you several important life lessons. But given the current pandemic situation, it is quite like a dream to travel around.
The situation is getting better, and the entire world has opened its gates to travel enthusiasts across the globe. If you are one, it is time for you to welcome the new year with new hopes and aspirations. And get ready to fulfill all your dream travel plans in 2021 with the right travel accessories.
Travelling is exciting, but you can enjoy it only when you have the right gear by your side. Therefore, here is an expert list of the top seven travel accessories you need to get before you plan for your upcoming trips in 2021.
1. Anti-Theft, Water Resistant Backpack
The first thing that you need for your trip is your laptop backpack. It is the perfect travel partner for any climate and location around the globe. Since you would be packing all essentials in this one, you need to be careful about the backpack's safety.
Try choosing features like anti-theft and water resistance. These small things come in handy when you travel through harsh weather climates. And even if you decide to travel with the crowd, you no longer have to worry about your things' safety and security.
2. Multi-Function Travel Adaptor
Another essential gadget that you need for every trip is the travel adaptor. With it, you do not have to worry about the multiple plugs and cable connections—no need to be disorganized with messy cables anymore while you plan your dream trips.
You can get the multi-function travel adaptor with interchangeable USA/UK/EU/AUS plugs. These devices are quite readily available on the market and are also compatible with the international voltage system.
You can utilize these in almost every corner of the world without any troubles. Also, pack an extension cord plug to use it when necessary.
3. Real-Time Tracking Device
The central idea here is your security. So, you need a proper GPS to help you reach almost any location on this planet without any trouble.
The real-time tracking device is available for worldwide locations. Therefore, get one for your next trip to determine the location and surrounding places.
While purchasing the device, make sure to go for the one with advanced technology. The device would use the global navigation satellite system or GNSS network. You can also get a luggage tracker, which can help you keep a tab on your valuables during the trip.
4. Document Holder
Are you planning to travel to any international destinations? If yes, then you have to take care of many planning and hassles. It would be best if you were cautious about your passport and other documents.
Therefore, get a proper document holder that can keep these in an appropriate place. You can get the ones with advanced safety locks that can even help you protect yourself from identity theft. These also help you save time and anxiety when you need to get your papers in case of any airport checking or other conditions.
5. Miniature Travel Toiletries
No matter where you are traveling, it is advisable to carry your personal belongings. Do not compromise with hygiene and safety at any cost.
It is safe for you to travel with your toiletries. You can get multiple sized bags and bottles in the market to help you carry your essentials to any location without any troubles.
In case you end up using the entire bottle during the trip, you can get an easy refill option. And to add to that, you can still care for your skin and hair even on your travels.
6. Sleep Mask
If you find it difficult to sleep with the lights on, then make sure to carry the mask without fail while you pack your essentials for the trip. According to research, it not only helps you sleep quicker but also makes the sleep deeper.
Research also proved that sleeping in utter darkness lessens depression and cheers up your mood. Getting one on the trip can help you adjust better and stay consistent with your sleep.
7. Sanitizer
Hygiene is an essential factor to consider while you are traveling around the globe. But given the situation now, it is compulsory to travel with proper masks and sanitizers.
Even if you are traveling to nearby locations, do not forget your sanitizer as it will help you keep safe from any harmful germs and viruses. Moreover, you can use it whenever you need it, or when soap and water are not nearby.
Bottom Line
These are a few of the essential travel accessories that you must pack with your clothes for your next tour. The list can expand according to your requirements. But these are some of the vital things that can help you avoid any troubles while you make memories on your trip. Choose travel accessories wisely as these will help you sustain life on foreign land. So, now, pack your bags and embark on a new journey in the new year to create new memories.