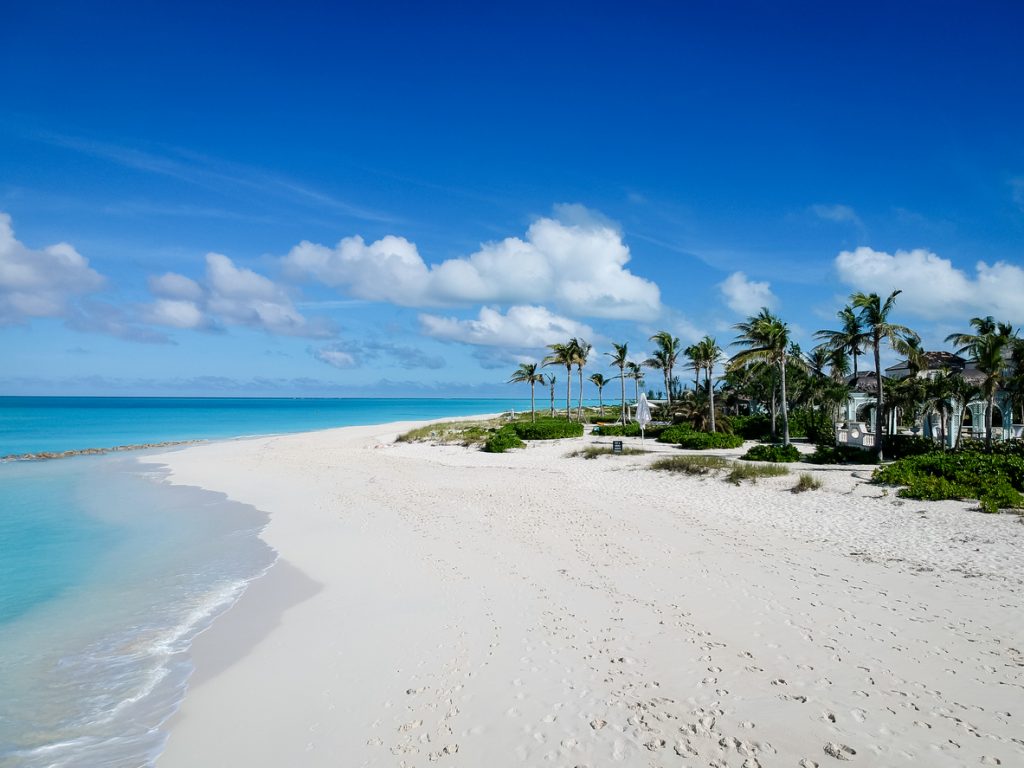 Winter is reigning over many parts of the world now. Therefore, many of us can't help but dream of a summer gateway. The hot sand, the turquoise warm water, the gentle embrace of the breeze! How can you resist? So, this is the perfect time to plan your next summer vacation. Check out these top 5 beaches and see if you can find a spot just for you on their sand.
Grace Bay, Providenciales, Turks and Caicos
Welcoming and serene, Grace Bay is undoubtedly one of the most awe-inspiring beaches in the world. It's true it's receiving more attention than ever now because Trip Advisor ranked it the number one beach in the world in 2018, but this is one stretch of sand that doesn't need the publicity to be famous. Its awesomeness is enough! Protected by a barrier reef a mile out to sea, Grace Bay is a peaceful oasis. The Atlantic Ocean swells are kept at a distance, so the water is calm and warm all year round.
Part of the Princess Alexandra National Park, Grace Bay awaits travelers looking for solitude without compromising their comfort. The resorts are lined along the water inviting guests to enjoy a pleasant stay and offering them access to secluded corners of paradise. Since there are no rocks or seaweed in the crystal clear water, the beach is ideal for a variety of water sports.
Harbour Island, Bahamas
Harbour Island has pink sand! This is enough for many us to get excited about a beach vacation there. Situated off the northeast coast of Eleuthera Island, this destination is a pink heaven for both families and couples. Never too crowded and always calm, Harbour Island creates an idyllic setting for touching that absolute state of relaxation you've been dreaming of all year long. The sand is indeed really pink contrasting beautifully with the bright turquoise waters. This fabulous feature is the creation of microscopic shelled animals with a reddish-pink shell. Known as foraminifera, these creatures are part of a never-ending dance with the particles of sand, coral, and shells on the beach.
Once you've finished basking in the sun and taking thousands of photos for your Instagram account, you can head down to picturesque Dunmore Street where the restaurants and bars await with exotic treats. If you want to keep your pink state of mind for the entire duration of your stay, book a room at the Pink Sands Resort, an elegant resort located right on the rosy beach.
Anse Source d'Argent, Seychelles
Paradisiacal Seychelles is home to some of the most marvelous beaches on the planet. However, Anse Source d'Argent, in the south-west of La Digue, is the most famous strip of sand in the country and some say, even in the world. No surprise there! Framed by a surreal setting that seems created by gods for gods, where sculpted granite boulders are adorned with lush vegetation and hypnotic turquoise waters caress the powdery white sand, this beach is astounding and has no equal.
Enjoying the protection of the coral reef, the water is clean and shallow and ideal for swimming and snorkeling. You can easily spend an entire day on its powdery sand but you have to arrive early to if you want to have the beach to yourself for a few hours. The nearby restaurants will make sure your taste buds will be delighted with exotic flavors. In the colors of the sunset, the beach gets slowly touched by pink tints, creating an even more spectacular scenery.
Whitehaven Beach, Australia
Whitehaven Beach awaits on the Whitsunday Island with the brightest and whitest ribbons of sand you've ever seen. Even though the glorious Aussie sun shines brightly, the sand never gets too hot to walk barefoot due to the presence of silica in it. This is actually the reason why the sand is strikingly white. The glassy azure waters reaching out into the Great Barrier Reef are ideal for swimming and a variety of water sports.
Start from the northern end to discover the dazzling Hill Inlet and end on the southern end, an idyllic destination for swimming, sunbathing, and hiking. Open all year round and reachable only by boat or private plane, Whitehaven Beach is a gift from nature and part of the Whitsundays Island National Park. This means that you can't take sand home and if you're caught, you risk a $10,000 fine. It's best to just enjoy the gift of being there, admiring this wild beautiful island.
Eagle Beach, Aruba
There's no rainy season in Aruba and this means it's always beach time. Eagle Beach is an oasis of serenity set apart from the famous and more crowded Palm Beach area, a two-mile-long strip located along the northwest side of the island. Although small, Eagle Beach welcomes visitors with modern resorts and creates a picturesque summer setting, framed by lovely fofoti trees.
The white strip of sand is home to sea turtle nests in the summer and also the famous Divi Divi Tree, a true landmark and wonder that emerges from the soft sandy shores and creates spectacular views. This is the perfect place to relax under a bamboo hut and enjoy your own corner of paradise. If you've had enough of being lazy on the beach, you'll find plenty of water sports centers ready to provide assistance for water or jet skiing adventures or even banana rides.