The embodiment of glamorous exotic dreams, Antigua captures everything sensual and magic about the Caribbean. Home to beaches dressed in powdery white sand, superb coral reefs, and luxury resorts, this Caribbean destination is the quintessence of idyllic tropical destinations. Escape to Antigua to experience ultimate relaxation in a poetical land that mesmerizes travelers with an irresistible pallet of colors, scents, and flavors.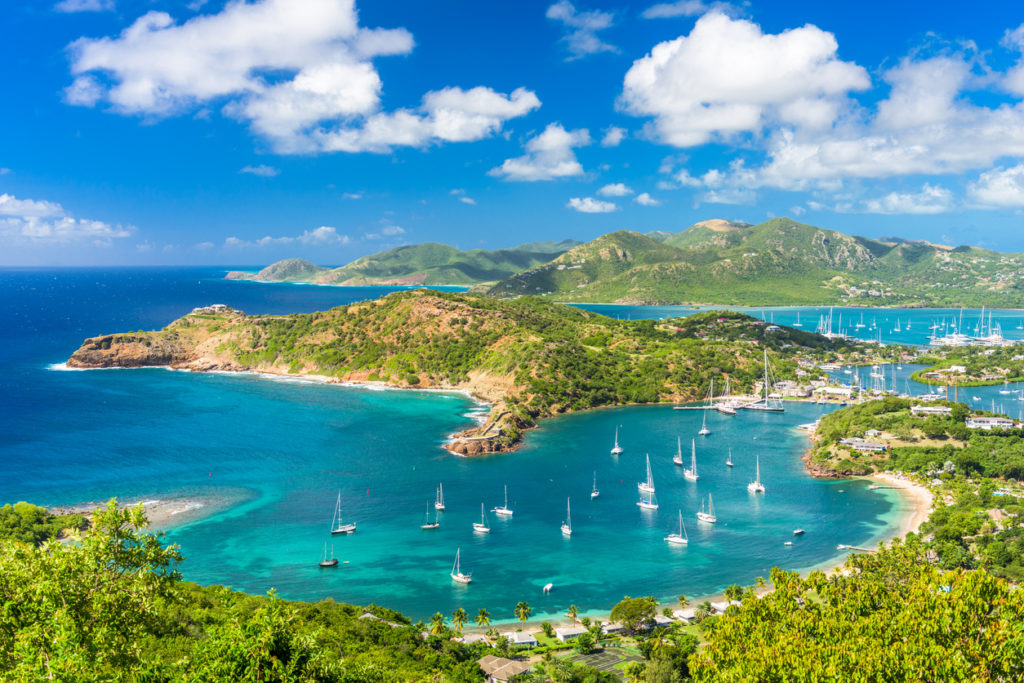 Situated in the middle of the Leeward Islands, neighboring St Kitts & Nevis to the east and Guadeloupe to the North, this small yet fascinating island charms visitors with lush scenery, perfect weather, and history. It has 365 beaches, an abundance of coves, bays, and natural harbors, mysterious rainforests, captivating national parks, and Mount Obama, a peak that enchants hikers.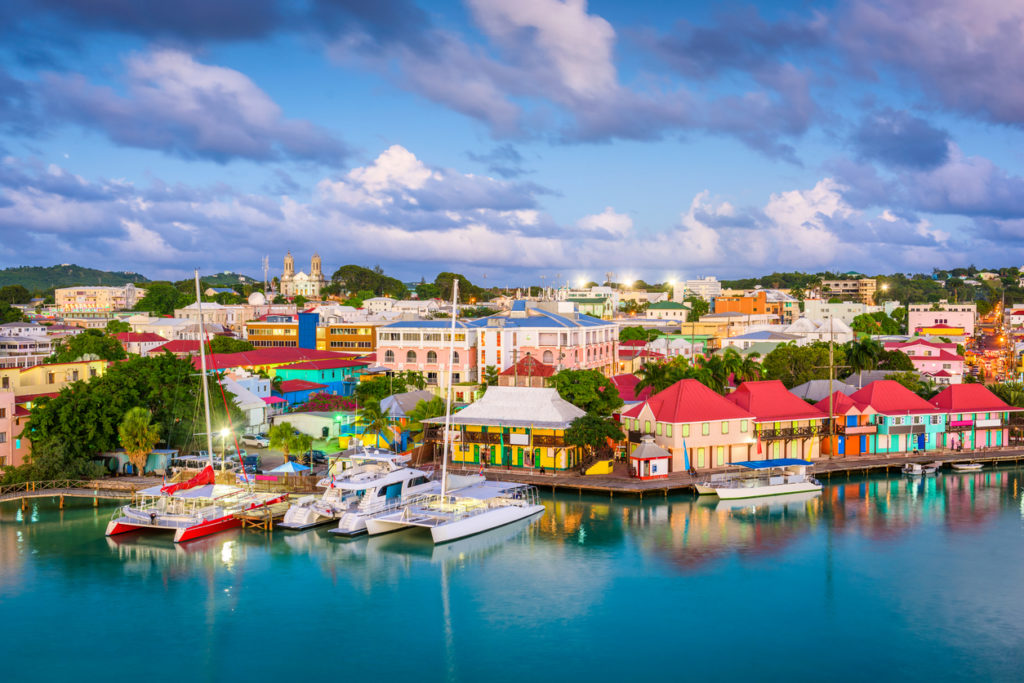 Feel the island's pulse in St John's
The island's capital, St John's is where the action happens. Crossed by trenched streets and filled with bohemian terraces, Antigua's capital is crowded and noisy but surprisingly attractive. Its sloping streets are lined with gingerbread-style houses and British colonial buildings while the city's harbor accommodates pretty boats and glamorous yachts.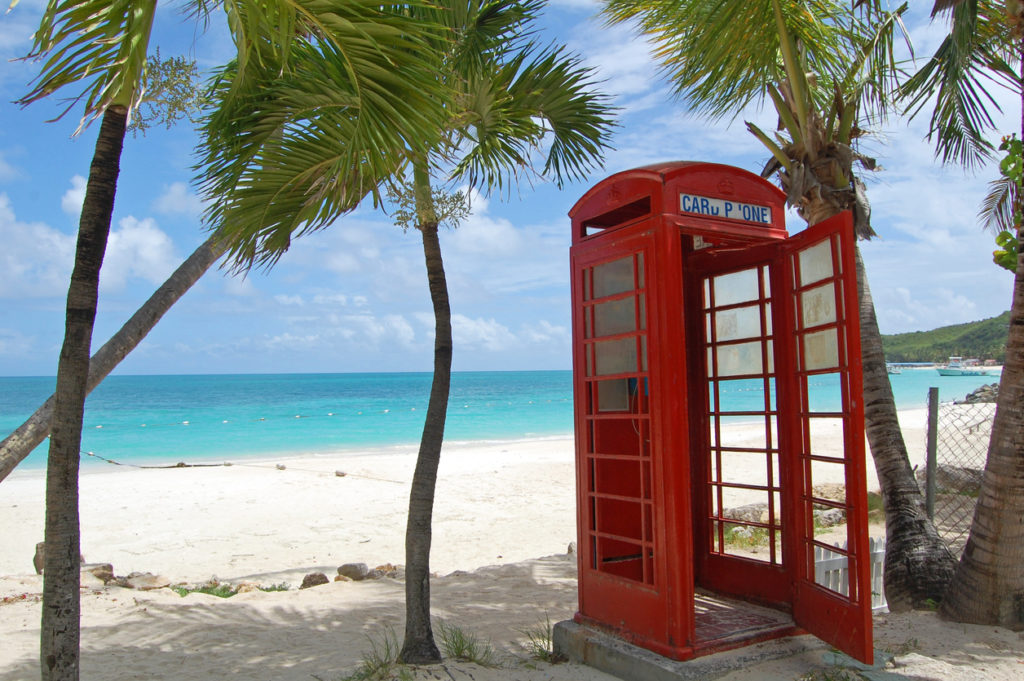 During the annual Antigua Sailing Week, the harbor becomes the epicenter of St John's, housing one of the most famous regattas in the world. One of the city's most visited attractions is undoubtedly Nelson's Dockyard, once a very important command post for the British Navy and currently a fascinating collection of restored mid-18th-century buildings. During the legendary regatta, Nelson's Dockyard comes to life in a carnival-style party with dancing till dawn and bars open all night.
For a gorgeous view of the city and harbor all the way to Montserrat and Guadeloupe, climb up to Shirley Heights. This impressive collection of fortifications recreates stories about Antigua's military past. Currently, Shirley Heights is a superb picnic spot for both locals and tourists who gather here every Sunday to enjoy band music, dancing, and rivers or rum.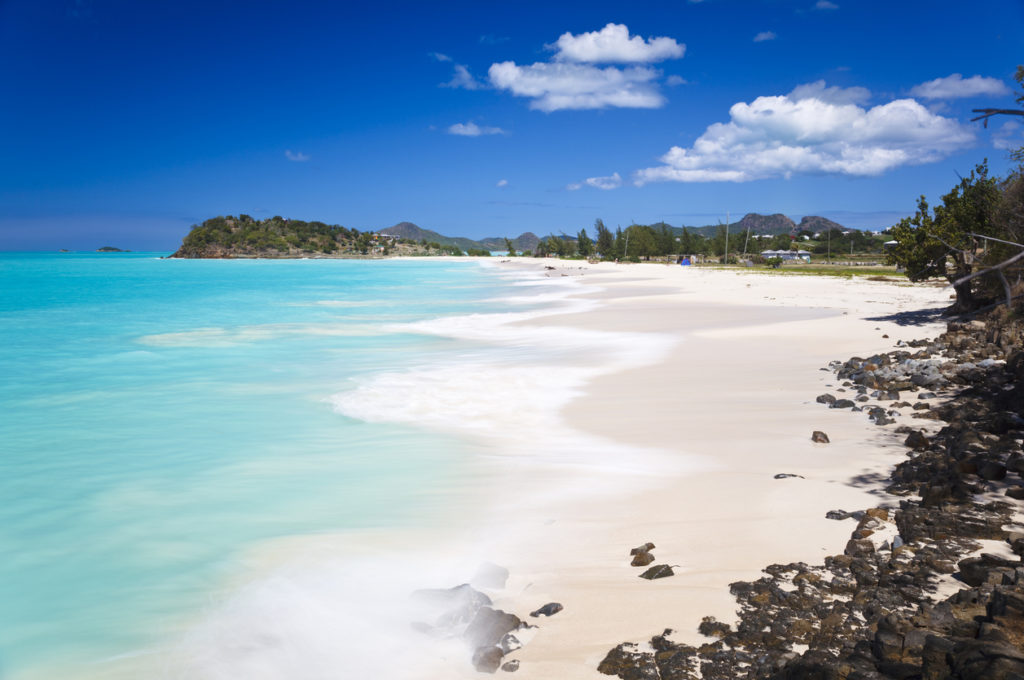 Step inside your Caribbean dreams
Whether you love to worship the sun on glamorous beaches or prefer to experience Robinson Crusoe's solitude, the beaches of Antigua are the perfect setting for you. The difficult part is to choose from hundreds of postcard-perfect ribbons of sand. If you're looking for the most popular beaches, you can start with Half Moon Bay, often invaded by curious snorkelers and daring windsurfers. Come and escape to Antigua.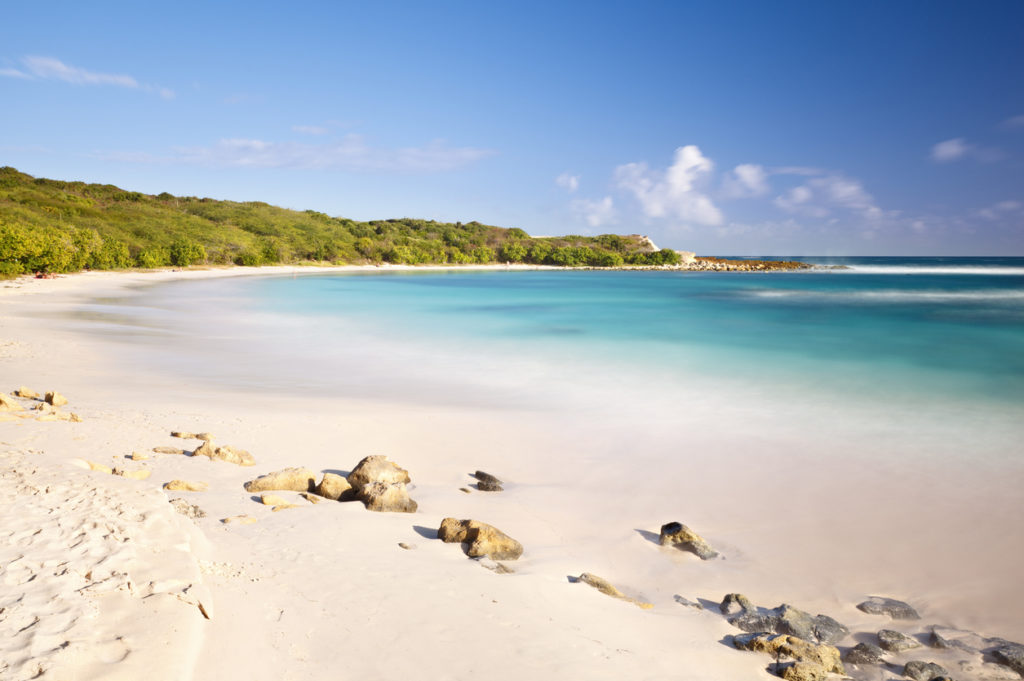 Families with children prefer the calm waters and relaxing ambiance of beaches like Dickenson Bay, while travelers searching for some peace and quiet hide on beaches like the one awaiting close by to Johnson's Point. For the complete castaway experience, you can retreat to uninhabited inlets such as the Prickly Pear Island.
Superb and memorable water adventures are a given in Antigua, an island that caters to the needs of passionate windsurfers, surfers, and water skiing aficionados. Snorkeling and scuba diving reward curious travelers with breathtaking underwater colors while a trip to Mercers Creek Bay, home to stingrays, allows you to book a boat charter to view humpback whales during their migration season.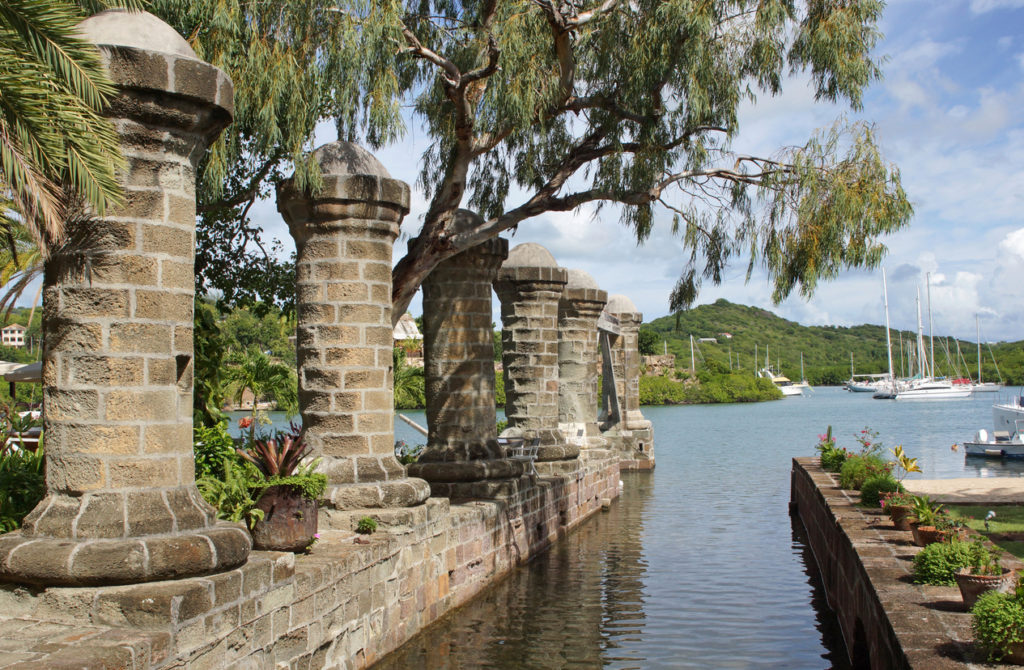 Discover Antigua's wild side and historical past
Beyond the spectacular beaches and the colorful aquatic universe lies the island's fascinating wilderness. Antigua's east coast is home to an abundance of flora and fauna, so why not plan an incursion into the local wilderness. You'll discover red mangroves, stingrays, and a spectacular variety of birds, especially if you head to Frigate Bird Sanctuary during mating season.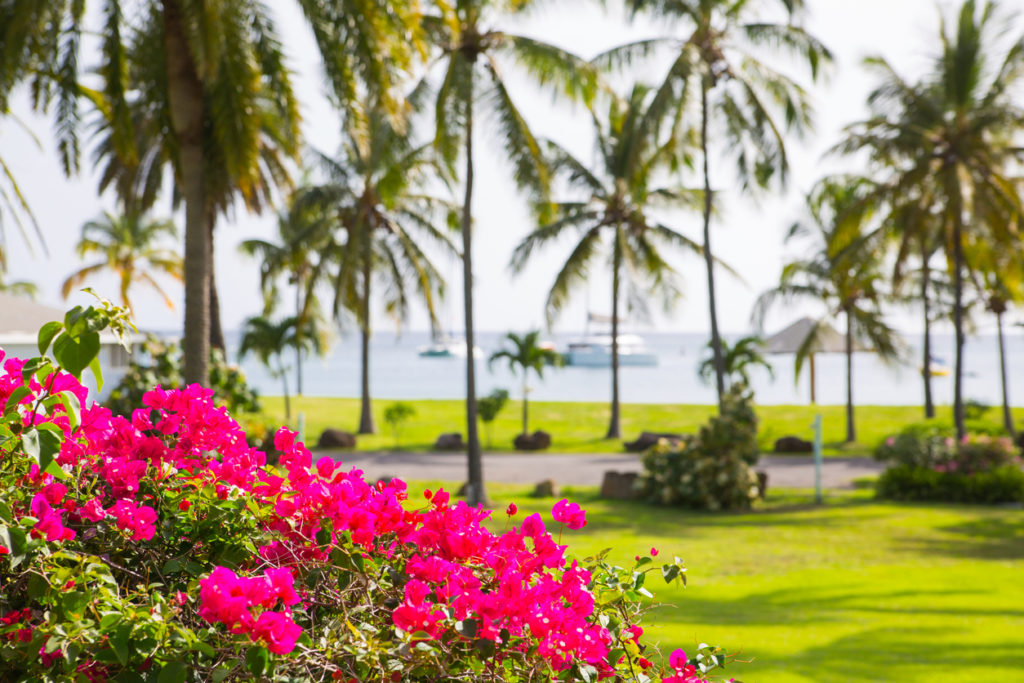 For scenic views follow the road along Fig Tree Drive that will take through the rainforest and undulating hills. Along the way await farmlands and an extravaganza of banana, mango, and coconut groves. Tourists who are not afraid of a 2-hour hike can test their endurance on the route up to Boggy Peak, the island's highest point (402 meters).
If the Nelson's Dockyard and Shirley Heights haven't satisfied your appetite for Antigua's history, you can continue your immersion into the island's past with a stop at Betty's Hope, the first sugar plantation on the island. The plantation dates back to the 1650s, houses two stone sugar mills and a still house, and makes for a great picnic spot. For more information about the island's history, don't miss a tour of the Museum of Antigua and Barbuda, in St John's.