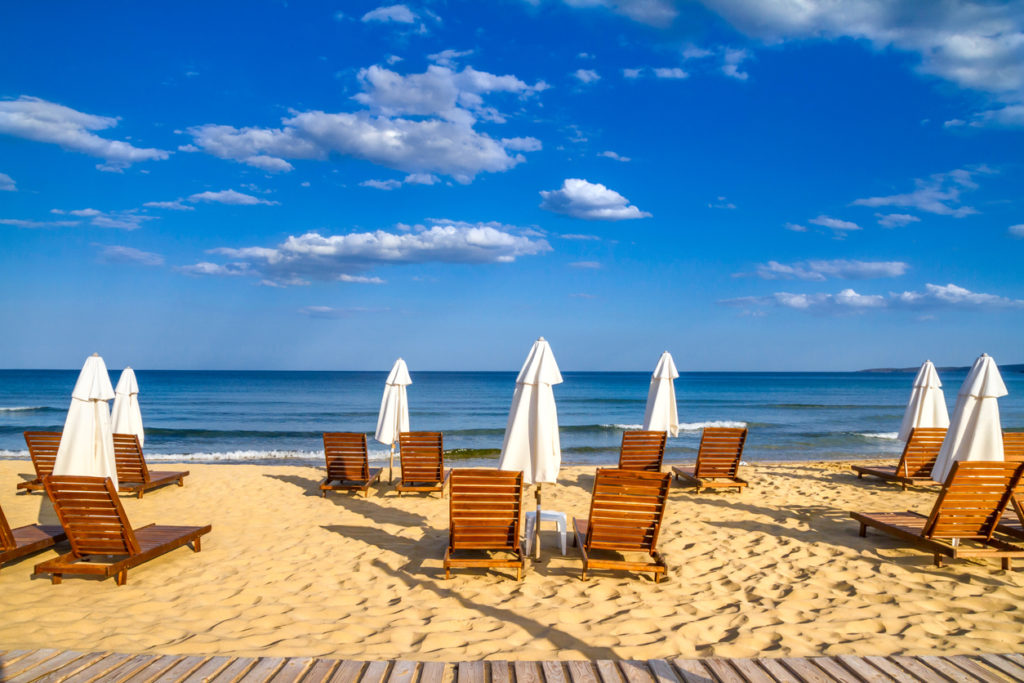 A beach holiday in Bulgaria is about golden-sand beaches, kid-friendly resort hotels, and all you can eat! Bulgaria is famous for its all-inclusive yet affordable packages that satisfy both couples and families with kids. Situated along the Black Sea, Bulgaria's coastline has 378 kilometers of splendid beaches, picturesque towns, and hotels. Here are some of the best summer resorts you can find in Bulgaria and what to expect when you get there: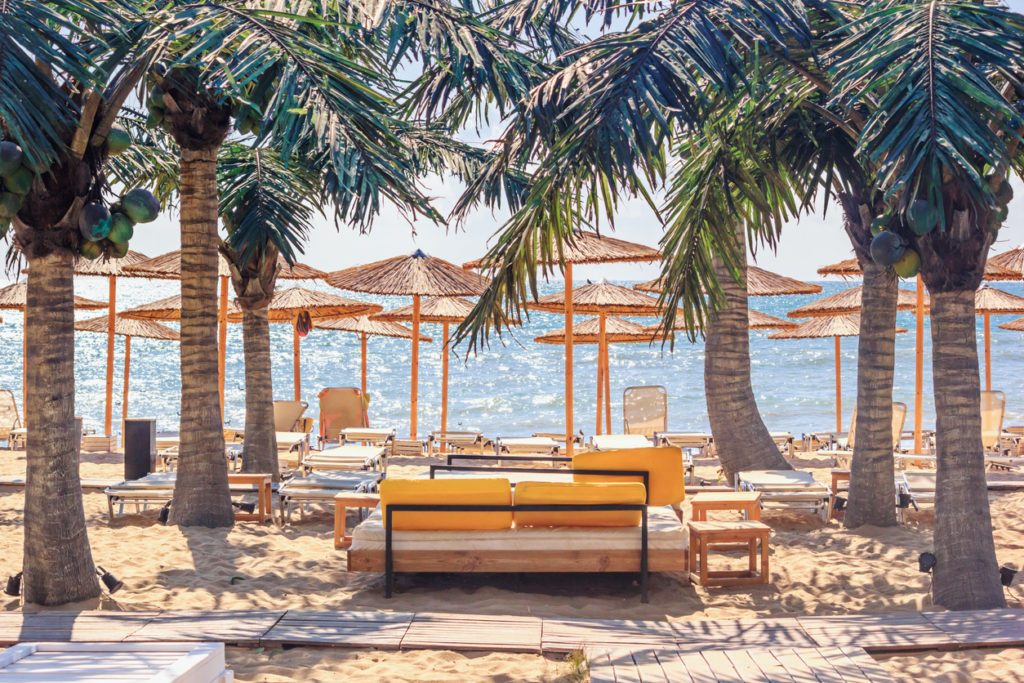 Sunny Beach
The 2021 Post Office Travel Money Holiday Report just crowned Sunny Beach as the best value holiday destination in the world. And they are not wrong! The Blue Flag winning resort surprises with a crystalline gulf, excellent hotels, and affordable all-inclusive packages. Blessed with 8 kilometers of golden sand, Sunny Beach impresses with one of the largest beaches in Bulgaria and fabulous natural sand dunes.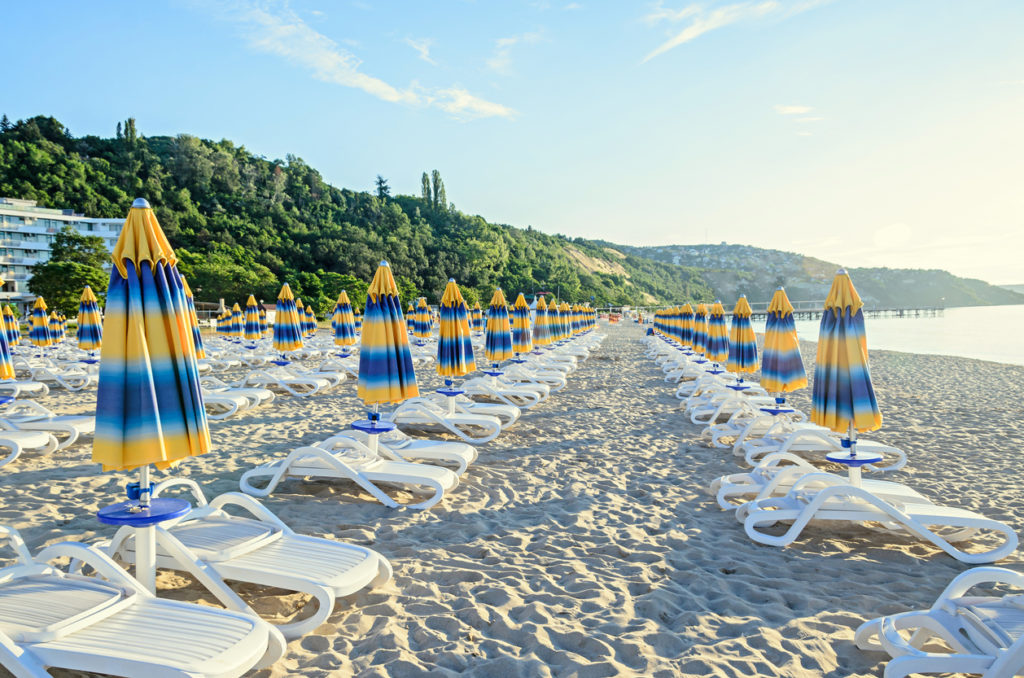 The summer resort lives up to its name with fabulous sunny weather from May till October and attracts tourists with gargantuan hotels, an overwhelming number of restaurants, crazy nightclubs, and plenty of water sports for everyone. Also known as the summer party capital of the Bulgarian coast, Sunny Beach makes sure it doesn't lack hip beach bars and famous DJ performances. For families with kids, the resort has prepared several water parks, like Action Aquapark and Aqua Paradise, ready to keep the little ones busy with an extravaganza of slides and pools.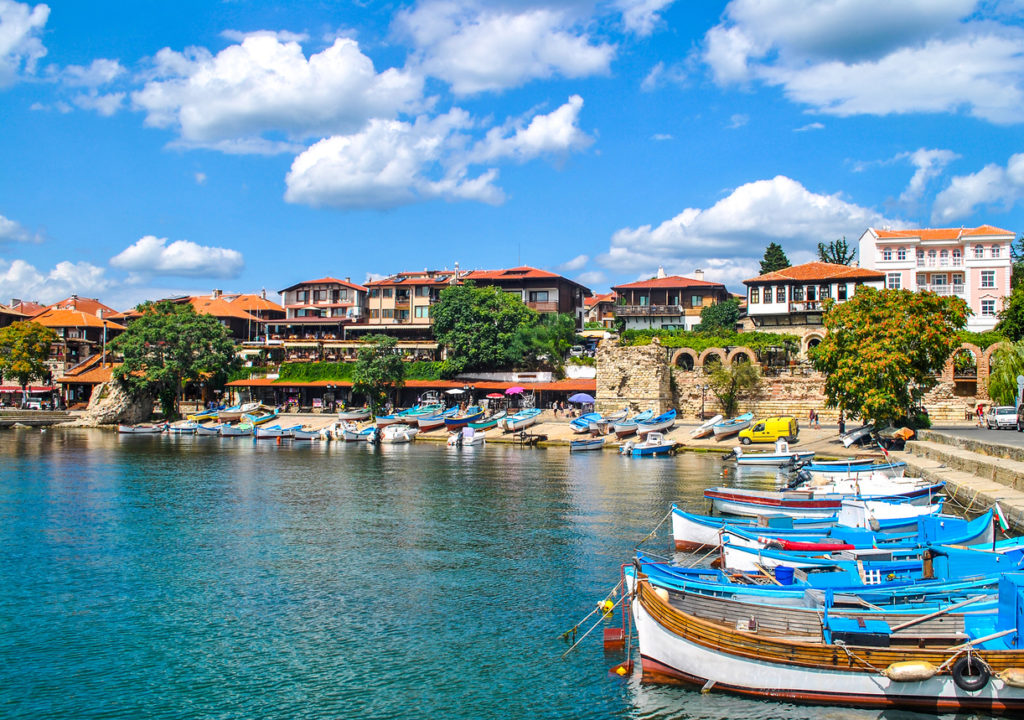 Nessebar
Situated about 3.5 km away from Sunny Beach, just across the bay, Nessebar impresses both with its old town and modern facet. The superstar of Nessebar must be its picturesque ancient town located on a romantic rocky peninsula that offers beautiful sea views. While the old part of Nessebar takes you back more than 3,000 years ago when ancient civilizations roamed the Balkan Peninsula, the new part of the city is ready to entertain and pamper. Both the old and new towns are home to a variety of restaurants and guesthouses, but if you're looking for colossal resorts and all-inclusive offers, the new part is the place to be.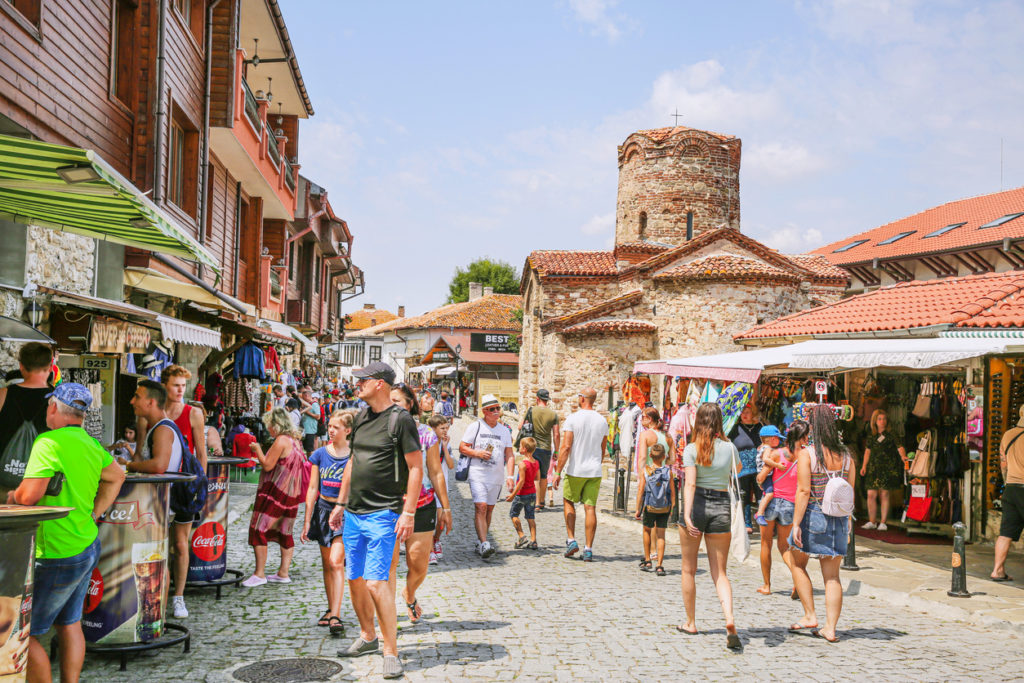 However, don't leave Nessebar without walking along the cobblestone lanes of the old town. Stop to admire traditional stone-built houses with wooden upper floors and sit for a while in the tiny squares. If you're looking for beaches, the new town has two strips of sand while the old part of the city is home to a small and secluded beach. If you're in the mood for summer activities, don't hesitate to try your hand at windsurfing, snorkeling, and diving.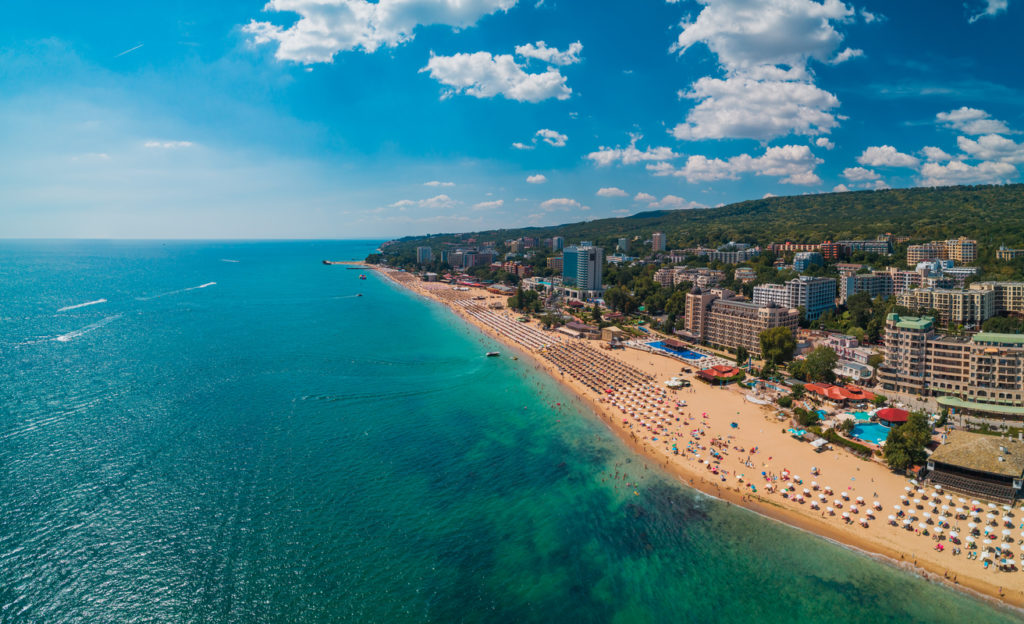 Golden Sands
Situated 19 km from the historic city of Varna, Golden Sands dazzles with the purest golden sand on the Black Sea Coast. The resort is perched on a magnificent wooded hillside that looks over one of the most beautiful beaches in the country. Golden Sands is known for its lush vegetation and incredible blue sea but also for the abundance of fun and entertaining activities that await here when summer comes.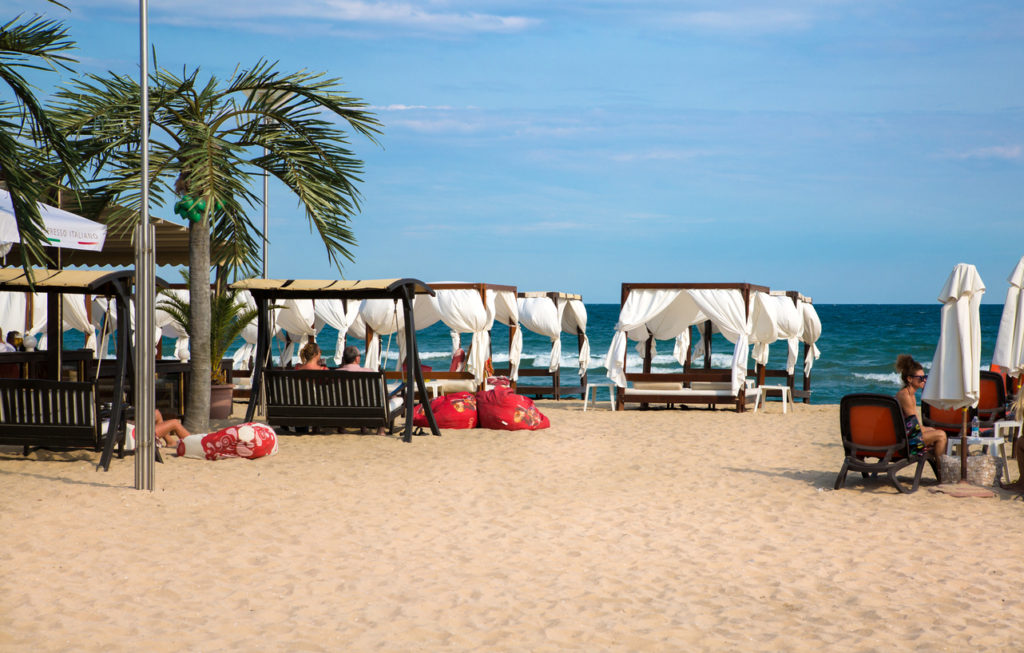 It is a fabulous summer destination for every type of holidaymaker whether we're talking about families looking for fun experiences, couples searching for romantic escapades, or groups of friends eager to party all night long. A Blue Flag resort, Golden Sands doesn't disappoint when it comes to beaches and the sea and invites sun worshippers to enjoy the Bulgarian sun on a three and a half kilometer stretch of sand. What do tourists do for fun here? They enjoy windsurfing, parasailing, banana boating, scuba diving, and even karting and mini-golf!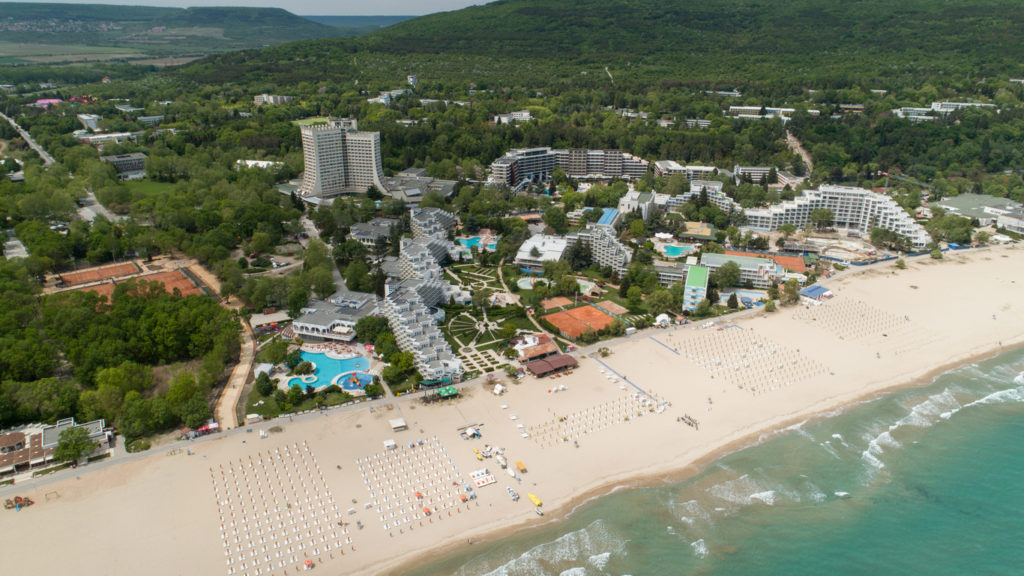 Albena
Another popular summer destination among tourists from all over Europe, Albena is the perfect mix of great beaches, huge resorts, and value for money. Situated 30 km from Varna and 12 km from the lovely city of Balchik, Albena is home to a picturesque and crystalline gulf and surprises visitors with its superb flower gardens. A Blue Flag-winning resort, this Bulgarian summer destination offers access to a remarkable five-kilometer beach with powdery sand and crystal clear, calm, and warm water and adds phenomenal mineral water springs for an extra touch.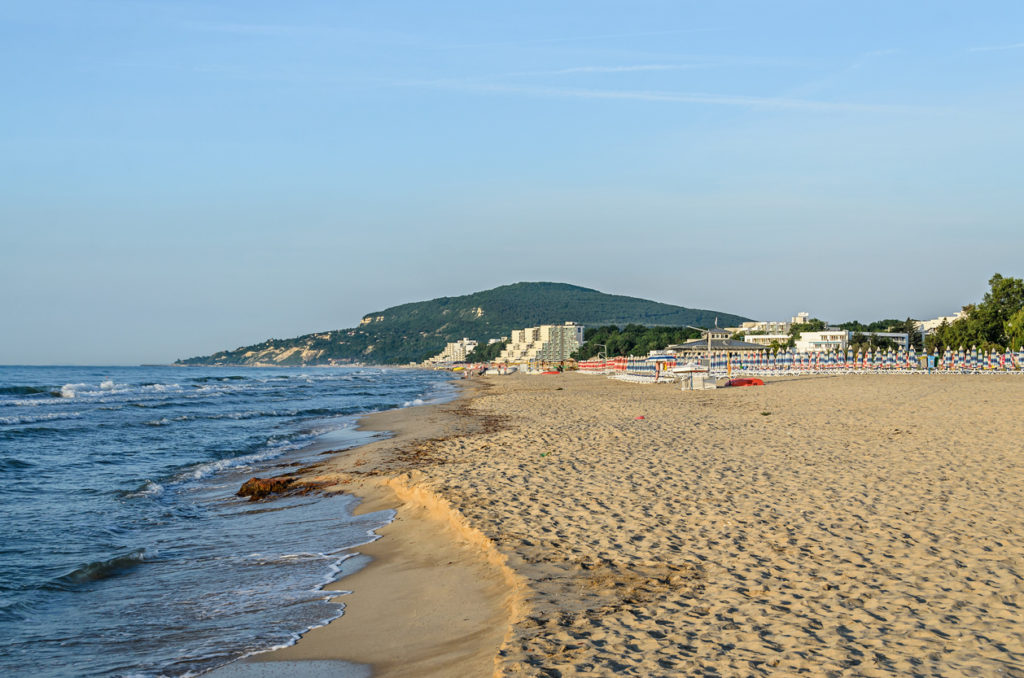 With no less than 40 hotels that cater to the needs of every guest and offer splendid sea views from modern rooms, Albena is a major tourist resort perfectly equipped to welcome a large number of holidaymakers. You'll find plenty of shops and restaurants, as well as numerous opportunities to have fun and enjoy a variety of sports, such as water skiing, windsurfing, and diving. If you prefer to sit back and relax, the resort invites you to visit one of its three reputable spa centers ready to pamper and rejuvenate. Visitors with more time on their hands can cross the border into Romania and party like it's the 1970s in the hip resort of Vama Veche.