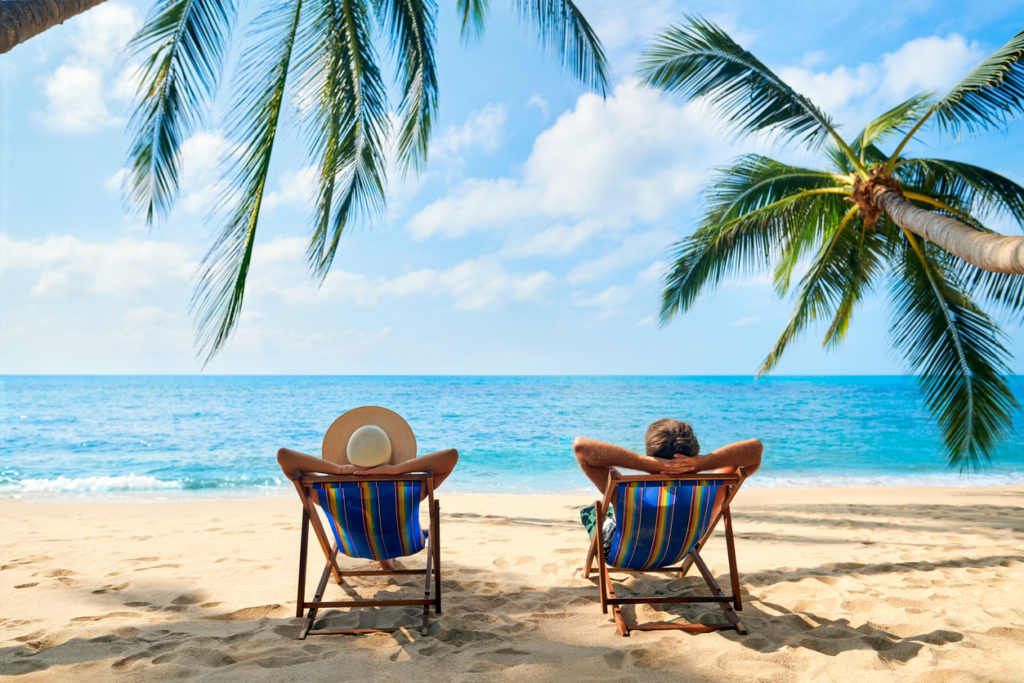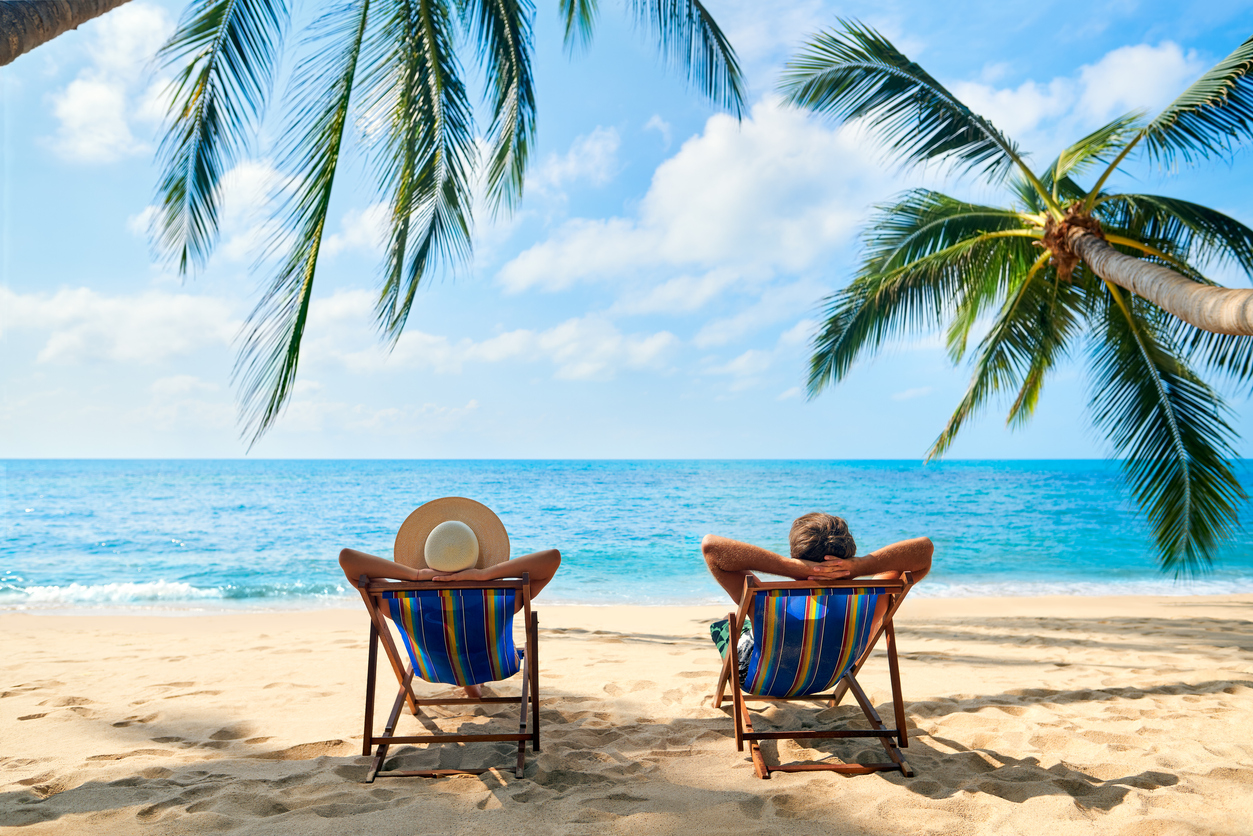 Where are you planning to sunbathe and swim in 2021? Perhaps take a look at beaches to visit from the beginning of the year is not only the perfect time to follow through with your New Year's resolutions but also to plan for your next adventures. So, stop mopping around feeling blue and melancholic while staring out the window and start organizing your next beach holiday. If you don't know where to start, check out these top 10 beaches that promise to be the best summer destinations in 2021.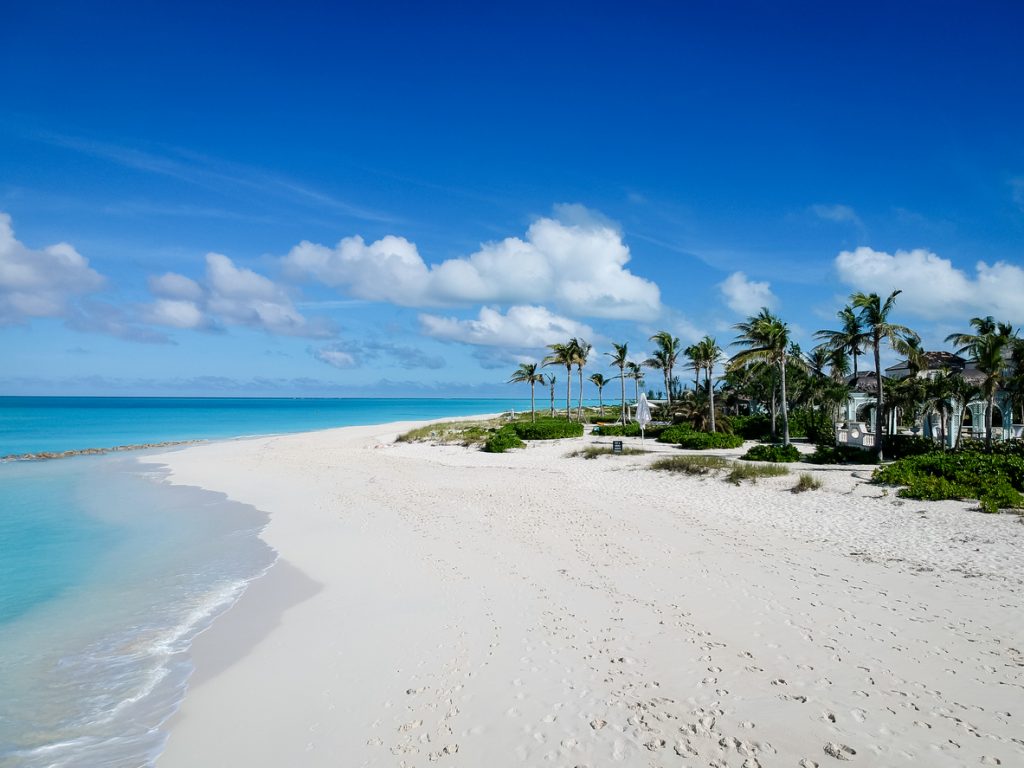 Grace Bay, Turks and Caicos
Heaven on Earth, the archipelago of Turks and Caicos is home to one of the most beautiful beaches in the world. Grace Bay is a surreal 19-km ribbon of powdery white sand and turquoise Caribbean waters adorned with spectacular oceanfront resorts. With tranquil waters and a sublime reef, Grace Bay promises paradisiacal holidays and unforgettable memories. These islands have amazing beaches to visit.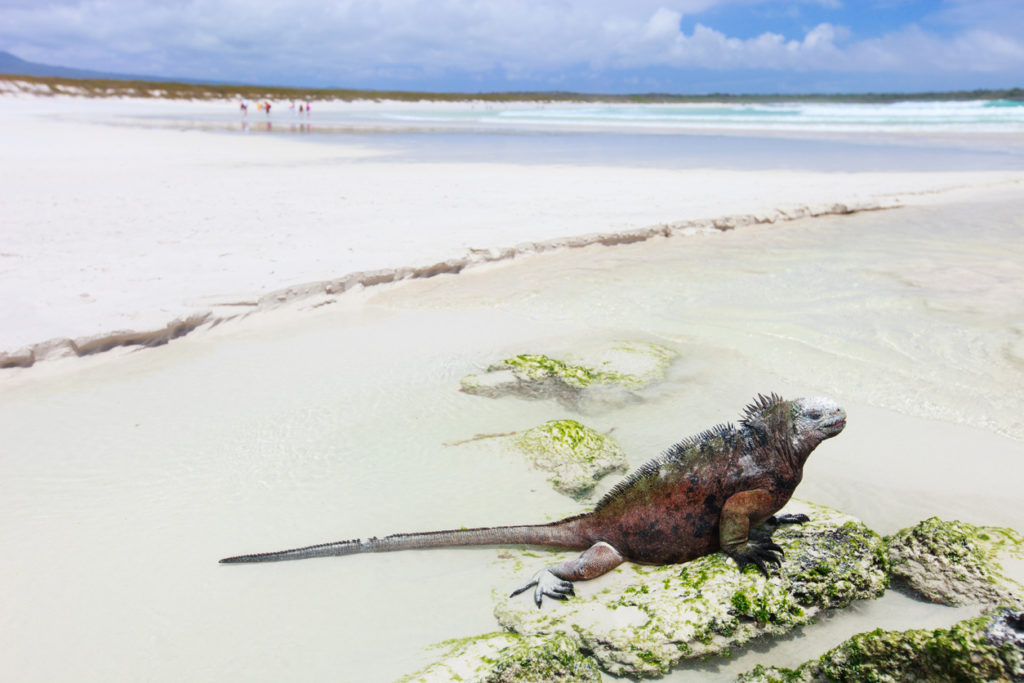 Santa Cruz, Galapagos Islands
Marking the 160th anniversary of Charles Darwin's On the Origin of the Species, the Galapagos Islands have decided to ban single-use plastics in an effort to protect the spectacular local wildlife. Known for its almost extraterrestrial fauna and flora, including giant tortoises, marine iguanas, and an extravaganza of plants, Santa Cruz is home to no less than six different vegetation zones, volcanic cones, and hypnotic turquoise waters, ideal for scuba diving and snorkeling.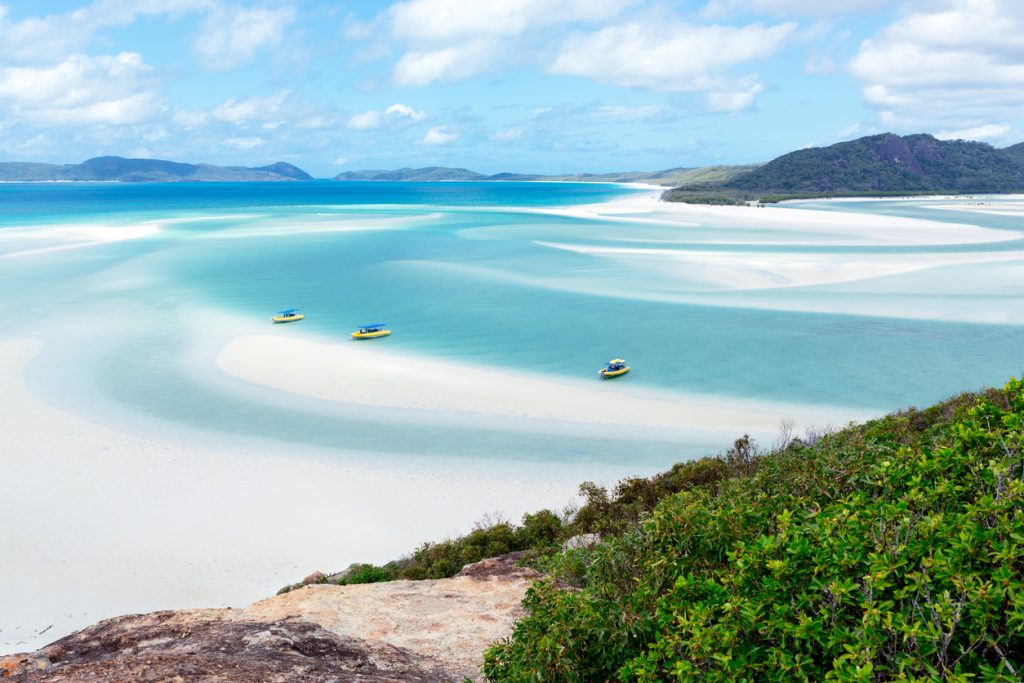 Whitehaven Beach, Australia
The land of the Great Barrier Reef and breathtaking beaches, Australia dazzles with its sublime Whitehaven Beach. Stretching along 7 km, the beach is beautifully dressed in sparkling white silica sand, one of the purest forms of sand in the world. Unspoiled and surreal, seen from above, Whitehaven Beach seems like dancing with the turquoise waters of the ocean. Since its sand doesn't retain heat, you'll be able to walk barefoot even when the temperatures fire up the thermometers.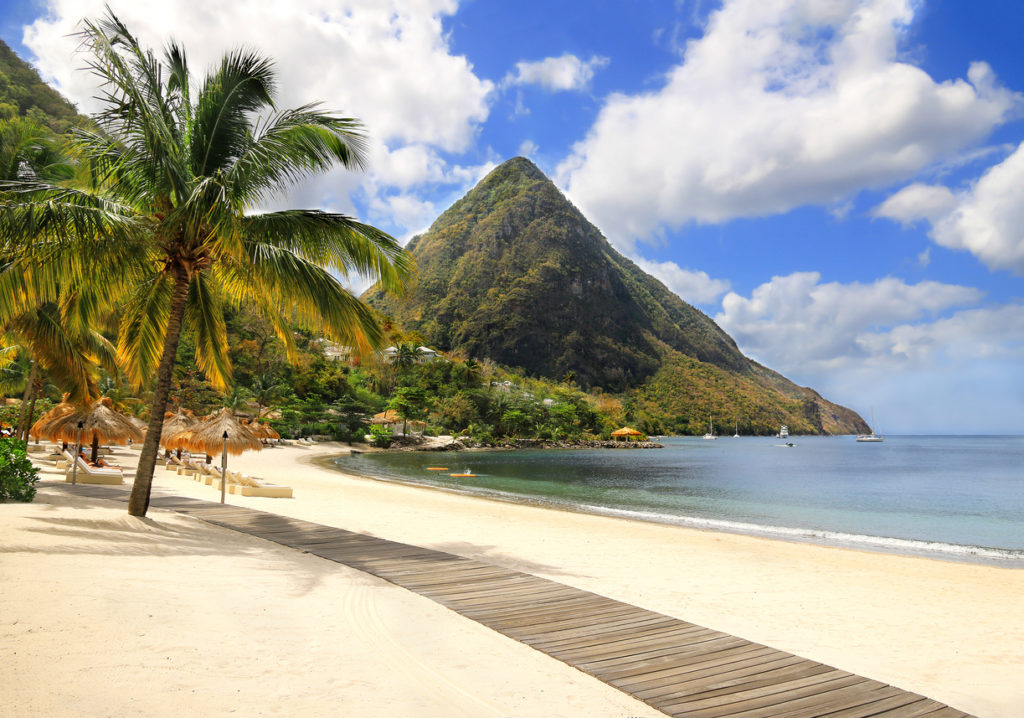 Sugar Beach, St. Lucia
A celebrated beach destination, especially for couples looking for romantic getaways, St. Lucia mesmerizes with its fantastic volcanic scenery, fabulous beaches, and some of the most beautiful resort hotels in the world. Whether you're looking for secluded hotels or all-inclusive packages, St. Lucia is the place that fulfills your desires. Sugar Beach is the jewel in the crown of St. Lucia's beaches, a sandy corner of paradise tucked between the Piton Mountains and caressed by the turquoise water of the Caribbean Sea. St Lucia is full of beaches to visit.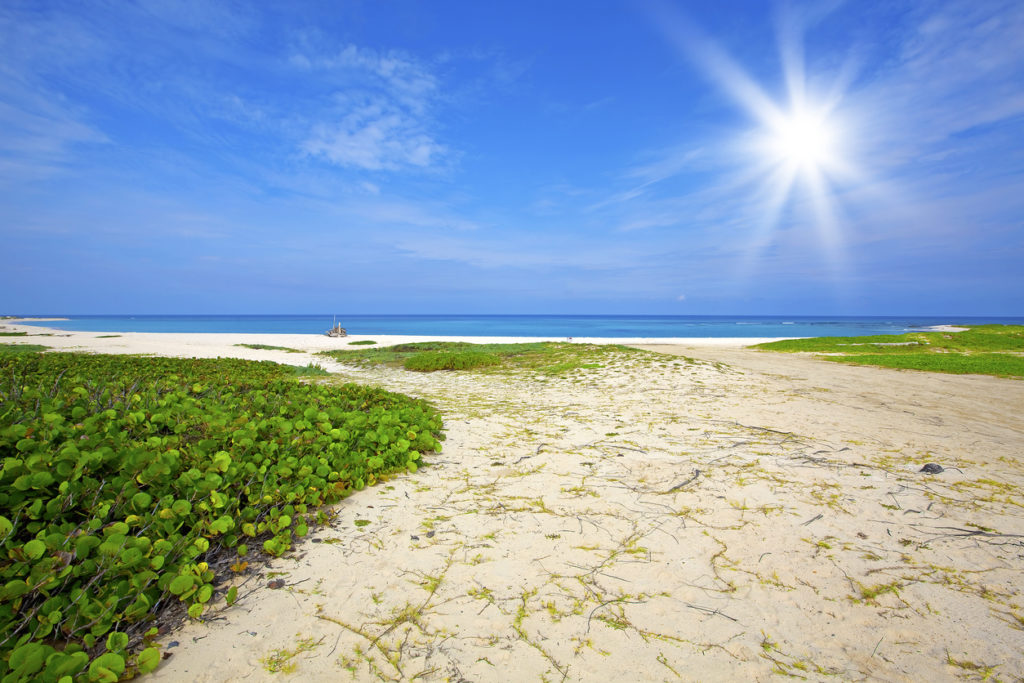 Boca Grandi, Aruba
One of the most loved beach destinations in the Caribbean, Aruba dazzles with spectacular beaches whose beauty it's impossible to put into words. Boca Grandi is one of the best-kept secrets in Aruba, a raw, untouched beach awaiting on the eastern coast of the island, away from tourist crowds. Breathtaking and untamed, Boca Grandi is a haven for romantics and a superb destination for kitesurfers.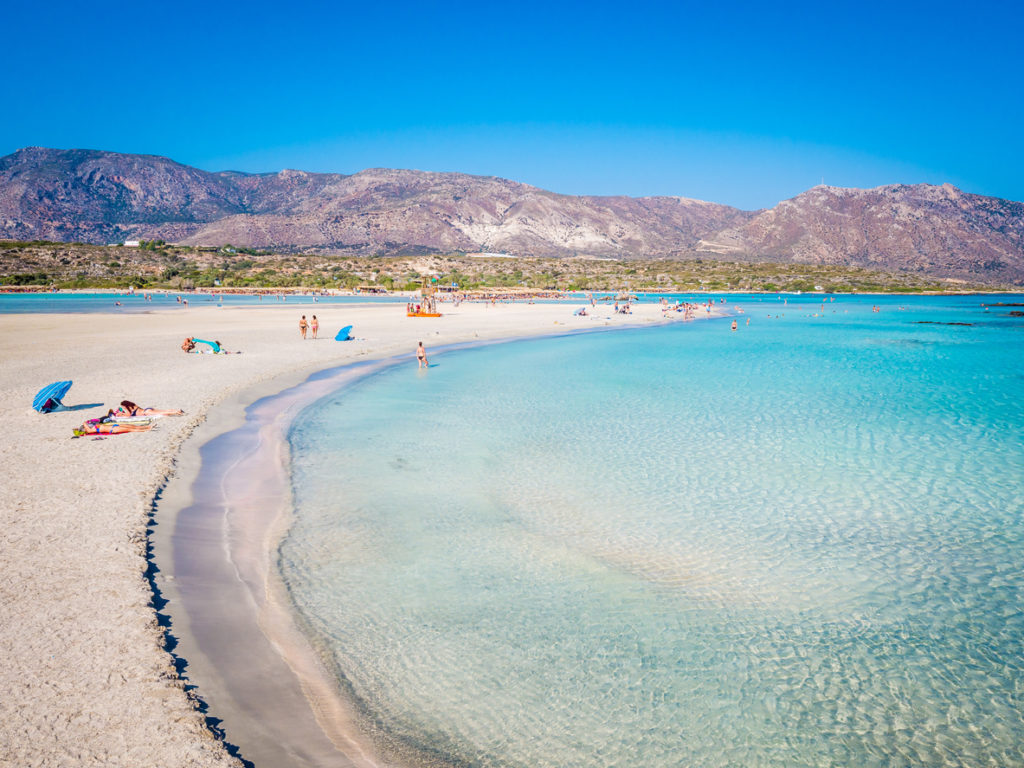 Elafonissi Beach, Crete
Enchanting visitors with its psychedelic pink sand and crystalline Mediterranean waters, Elafonissi Beach is the most beautiful beach in Crete. The journey to this sublime beach is not easy, taking you to winding roads and through merciless mountain passes, but once you arrive face to face with this magnificent gift of nature, everything will be forgiven. Situated only 45 km southwest of Chania, the beach is a popular destination for sunbathers and avid photographers, but if you head to its more secluded shorelines framed by a juniper forest, you'll find a small corner of pink heaven all to yourself.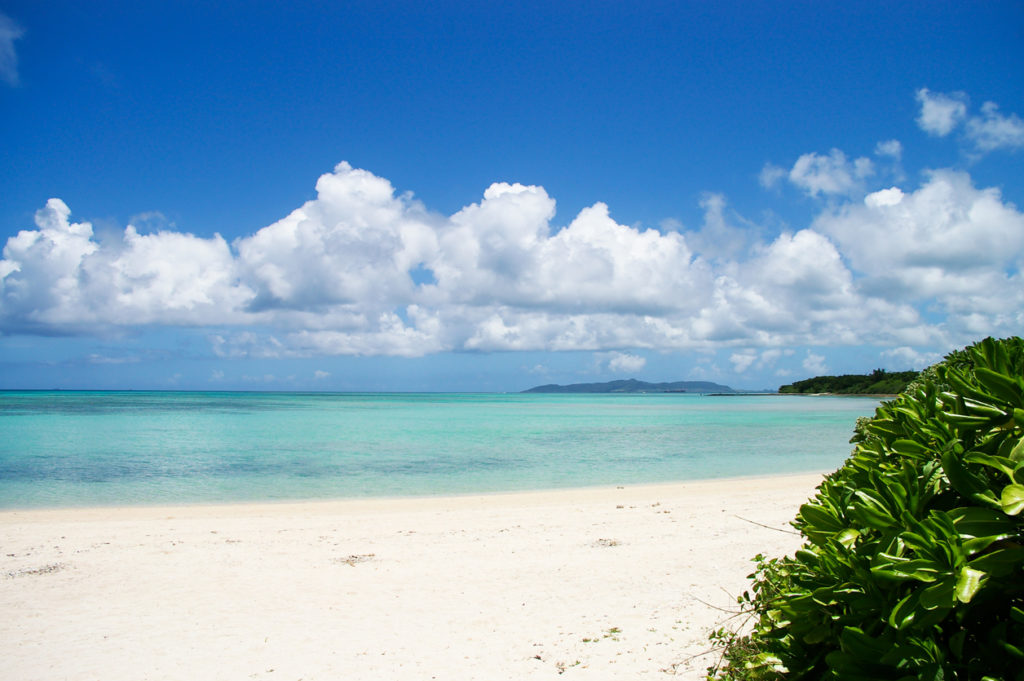 Taketomi Island, Japan
Although the beaches in Japan are not a regular presence in the tops of the best beaches in the world, this year, Taketomi Island doesn't accept to be left behind. Spectacular due to its white-sanded beaches and shallow waters and a magnet for divers due to its untouched coral reefs, Taketomi Island can easily compete with some of the best beaches in the world. Serene and discreet, untouched by time and tourism, the island houses only one luxury hotel, so you better hurry if you want to book your room.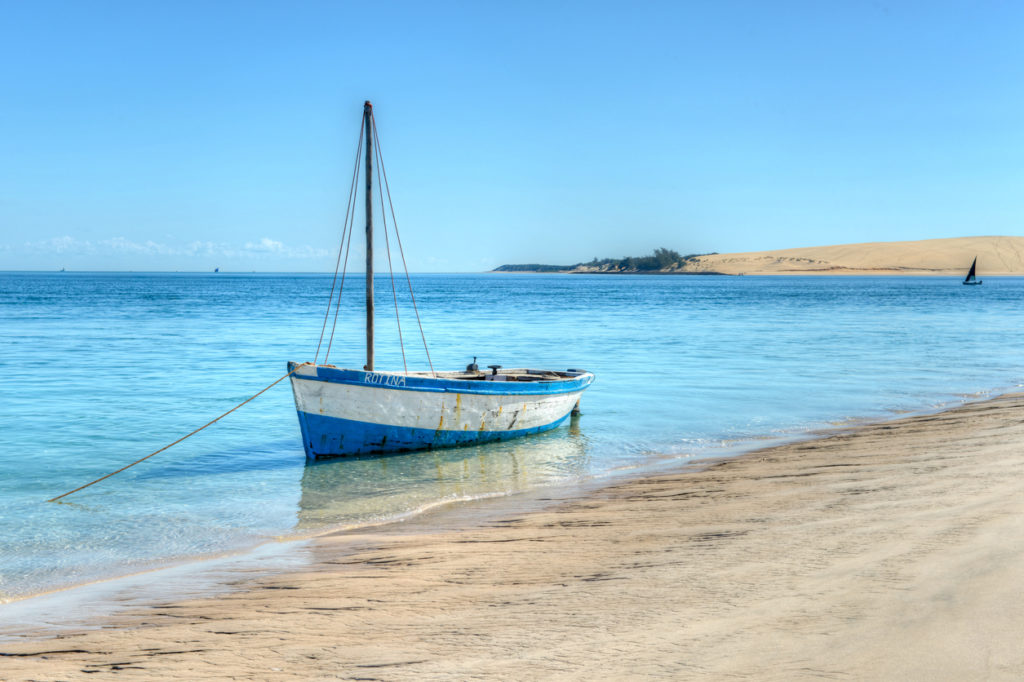 Bazaruto Archipelago, Mozambique
The mesmerizing Bazaruto Archipelago adorns the southeast African coast with a string of surreal beaches. Dressed in powdery white sand that contrasts spectacularly with the turquoise of the Indian Ocean, the beaches of the Bazaruto Archipelago are unlike anything you've ever seen before. Due to its superb marine park inhabited by turtles and manta rays, the archipelago is a gorgeous destination for water sports lovers who want to embrace the beauty of pristine dive sites. Just hop on board a wooden dhow and you'll discover the authentic beauty of African beaches.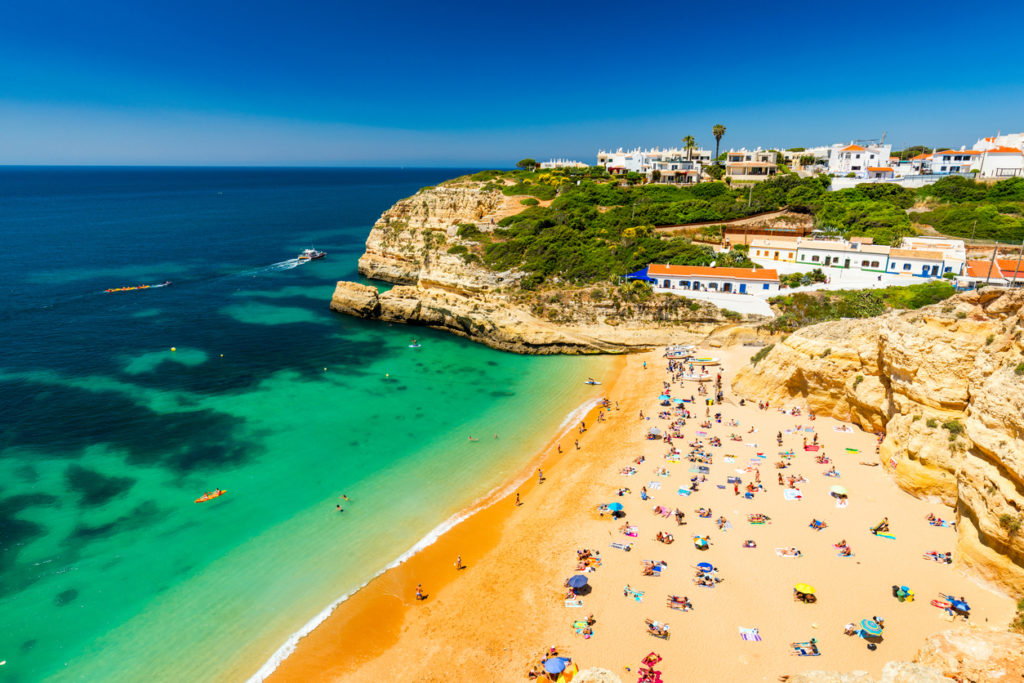 Praia de Benagil, Portugal
Hiding under the protection of one of the most photographed caves in the Algarve, Praia de Benagil is one of the most beautiful beaches in Europe. Situated near the small fishing village of Benagil, the Algar de Benagil is accessible only by water, like any treasure that reveals itself only to those willing to put in the effort. Quiet and secluded, protected by mighty cliffs, the beach has a hypnotic beauty and brings serenity even to the most restless souls.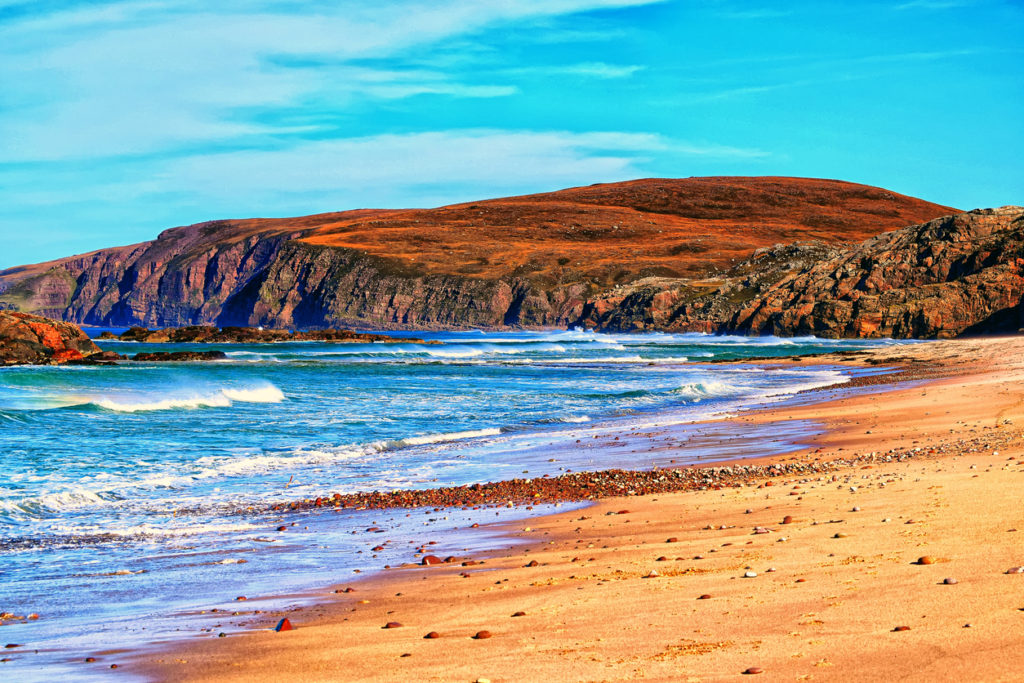 Sandwood Bay, Scotland
If you want to break the patterns and plan a different beach holiday, visit Sandwood Bay. Scotland may not be a famous beach destination but this doesn't mean it doesn't have superb beaches worthy of your attention and admiration. Demanding effort and dedication, Sandwood Bay unveils itself only to the most determined travelers who aren't afraid of a four-mile walk lined with picturesque lochs, impetuous cliffs, and infinite sea views. Once you're there, you'll discover an immaculate and majestic beach with pinkish sand guarded by colossal cliffs and a fantastic sea stack, home to colossal dunes and a loch.
For more information on visiting Scotland click this link: https://www.visitscotland.com/