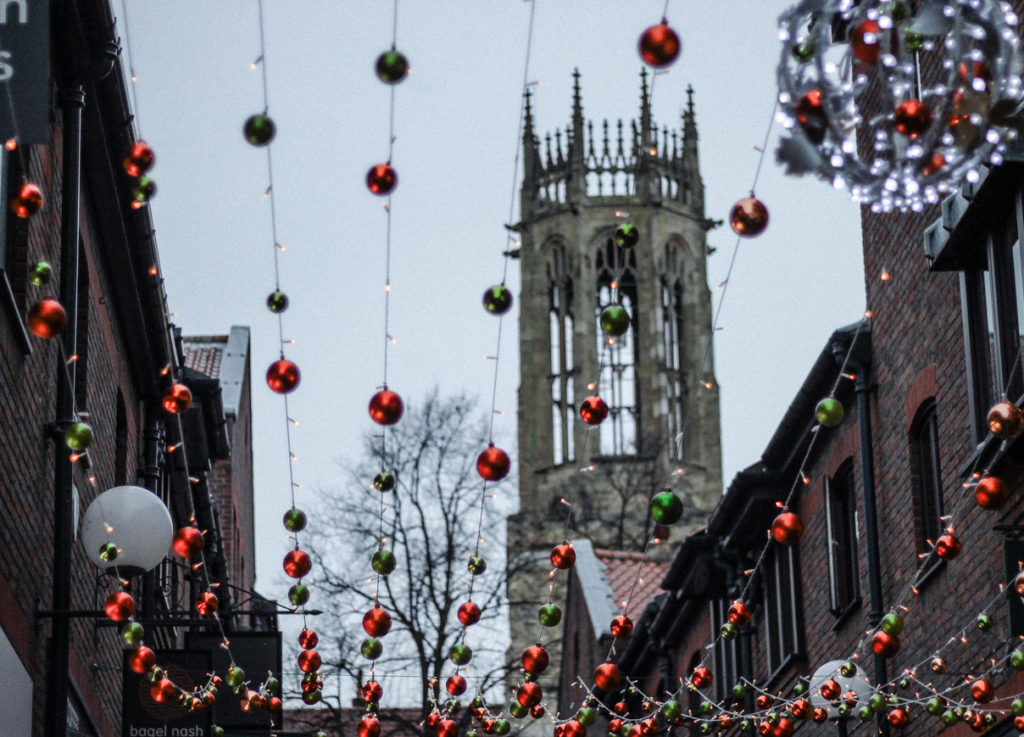 In the heart of Northern England, the ancient city of York transforms into a winter wonderland during the Christmas season. Rich in history, architecture, and cultural traditions, York offers a unique and mesmerizing Yuletide experience. Let's dive into what makes Christmas in York truly magical.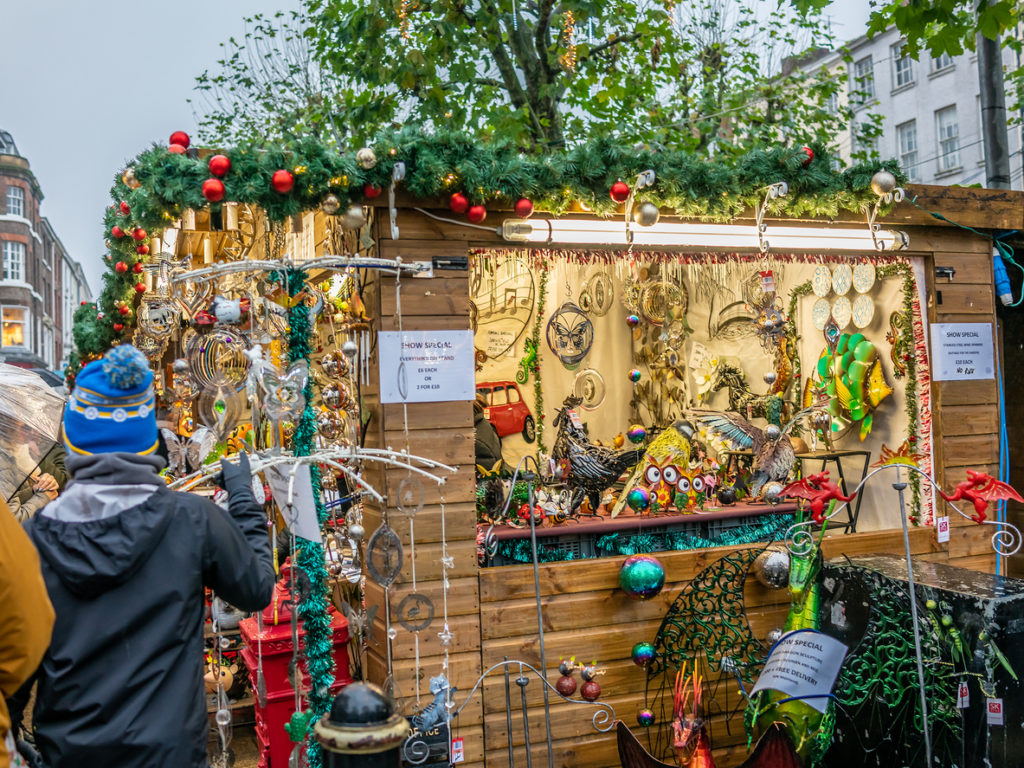 York Christmas Market – St Nicholas Fair
Beginning in mid-November and running until just before Christmas, the St Nicholas Fair is York's centrepiece. Wooden chalets line Parliament Street, St Sampson's Square, and the Judge's Lodging, selling handcrafted gifts, local farm produce, and festive treats. Warm up with a cup of mulled wine or hot chocolate as you browse the stalls and shop for unique gifts.
Illuminated York
The medieval streets shimmer under festive lights, with twinkling fairy lights draped across buildings and trees. The historic buildings, from York Minster to the city walls, are illuminated, casting a warm and festive glow that makes evening walks particularly enchanting.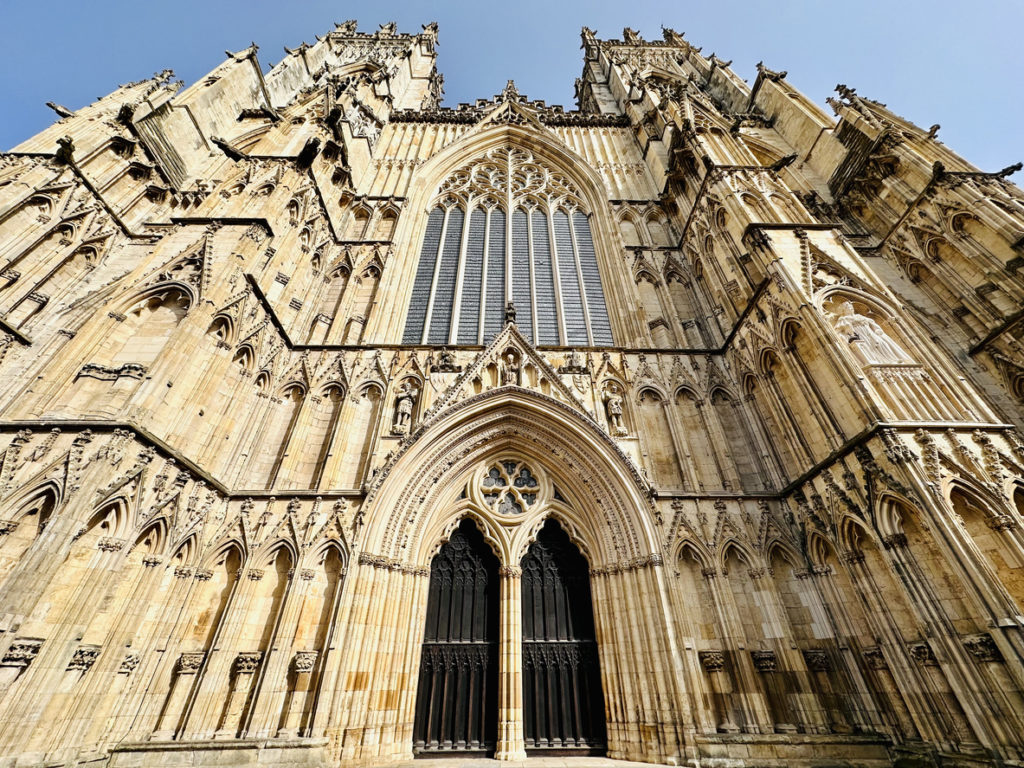 Festive Events
Throughout the festive season, York hosts an array of events. Carol concerts are held in the grandeur of York Minster, while smaller churches around the city offer more intimate settings. The York Theatre Royal stages an annual pantomime, a fun-filled theatrical experience suitable for the whole family.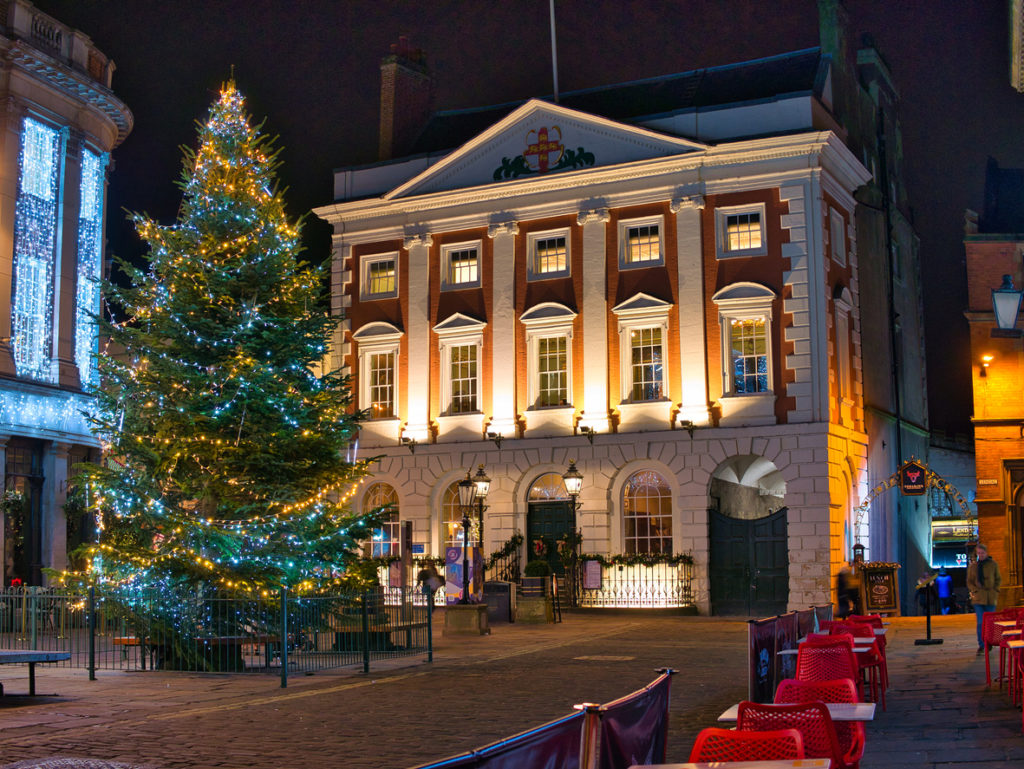 Traditional Festivities
Visitors can experience the rich history of the city through events like the "York Christmas Walk", a walking tour that delves into the traditions and tales of Christmases past. The historic houses, such as the Barley Hall, are decorated in medieval style, showcasing how the holiday was celebrated centuries ago.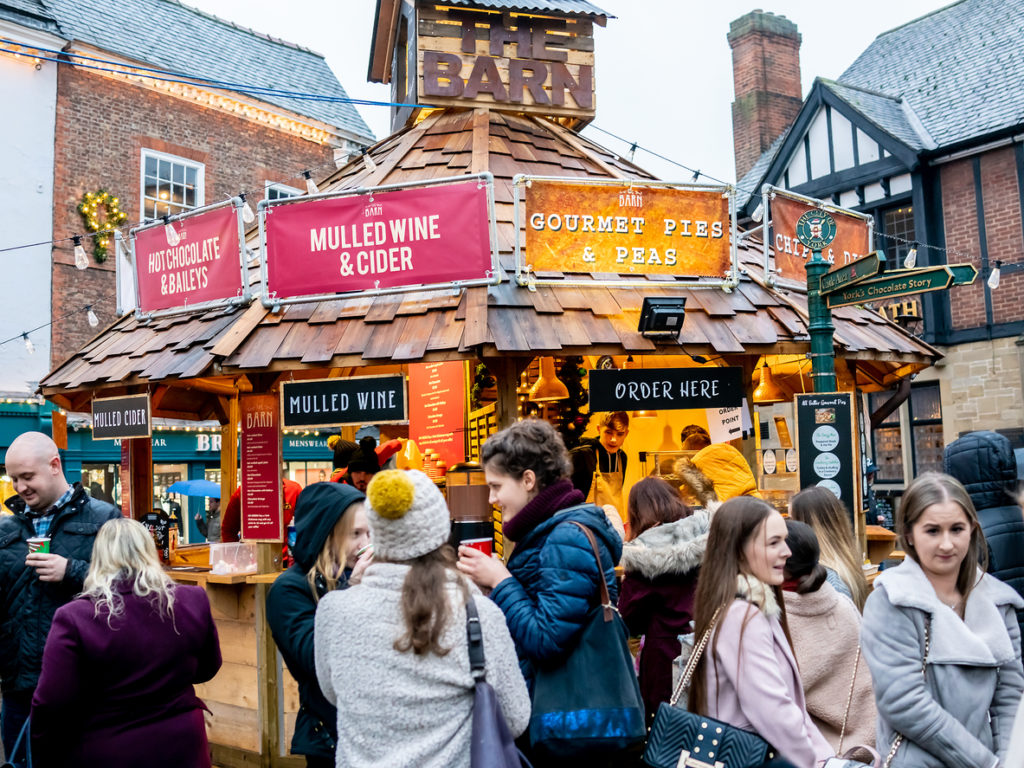 Food and Drink
No Christmas celebration would be complete without festive treats. Indulge in traditional mince pies, Yorkshire pudding, and other regional specialities. Pubs and restaurants in the city offer festive menus, including classic British Christmas dinners with all the trimmings.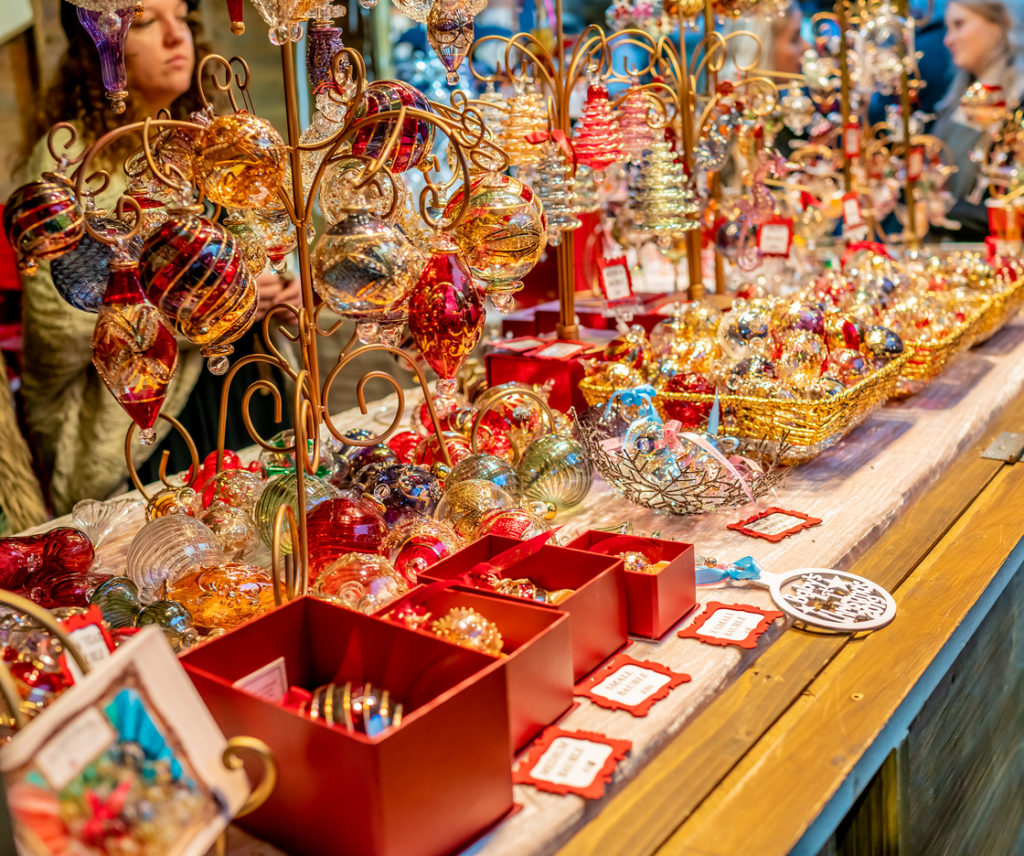 Local Craftsmanship
York is known for its rich artisanal heritage. During Christmas, the emphasis on local craftsmanship becomes even more pronounced. From hand-blown glass ornaments to hand-knitted woolens, the city offers a plethora of unique, locally-made gifts.
Christmas in York is more than just a seasonal celebration; it's a journey through time, a blend of ancient traditions and modern festivities. Whether you're wandering the medieval streets, enjoying a carol concert in the Minster, or shopping at St Nicholas Fair, the city provides a Christmas experience that is truly out of the ordinary.