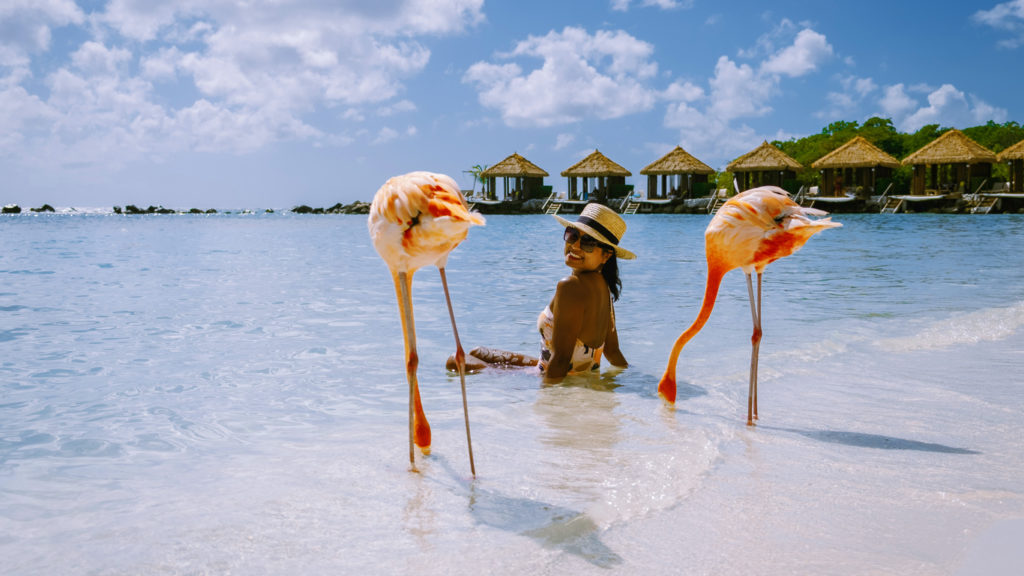 Picture a location where the sun kisses the horizon, palms dance in the ocean breeze, and the warmth of the sand meets the coolness of the azure Caribbean Sea. This is Aruba – often called 'One Happy Island'. A gem in the necklace of the Lesser Antilles, Aruba beckons with its sparkling turquoise waters, endless sunshine, and a culture that is as warm as its climate.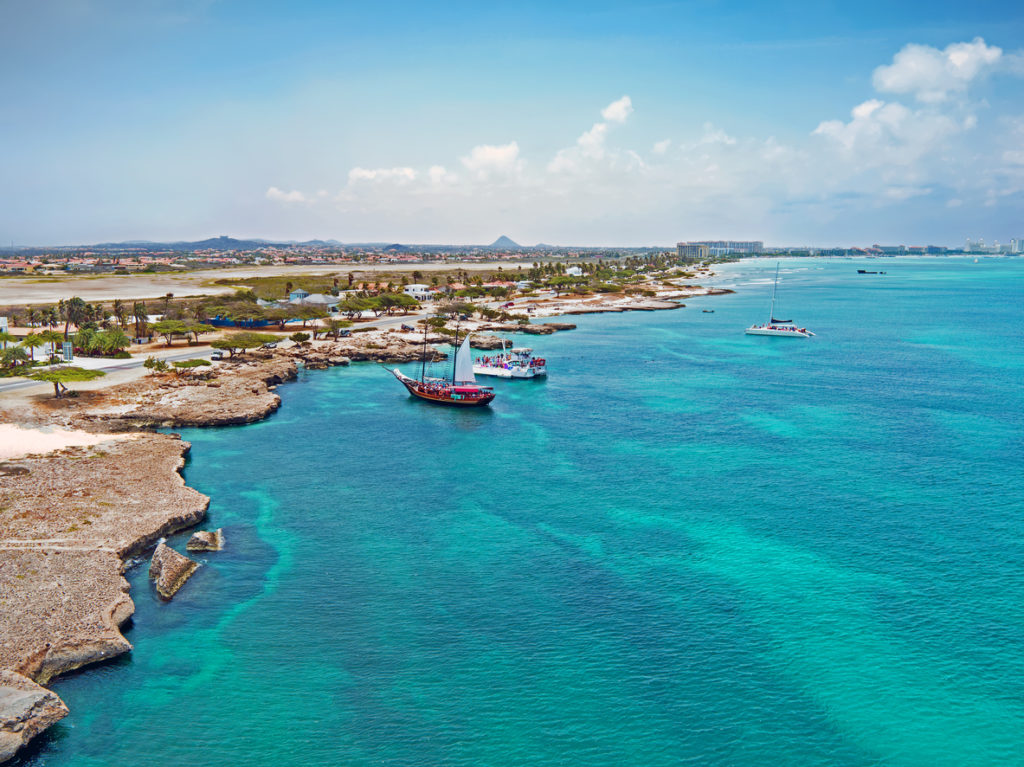 Welcome to Aruba
Aruba is an island rich in breathtaking landscapes, but what strikes the visitors most is its stark contrasts. It's a medley of rugged desert interiors, pristine beaches, vibrant coral reefs, and Dutch colonial architecture.
As soon as you set foot on this island, the Aruban spirit will envelop you, starting with a friendly "Bon bini!" (Welcome!). One could argue it's the weather — a blissful 82 degrees year-round — that makes Arubans so jovial, but it's also the island's unique blend of cultures: Arawak Indian roots, Spanish influences, and a dash of Dutch colonial heritage.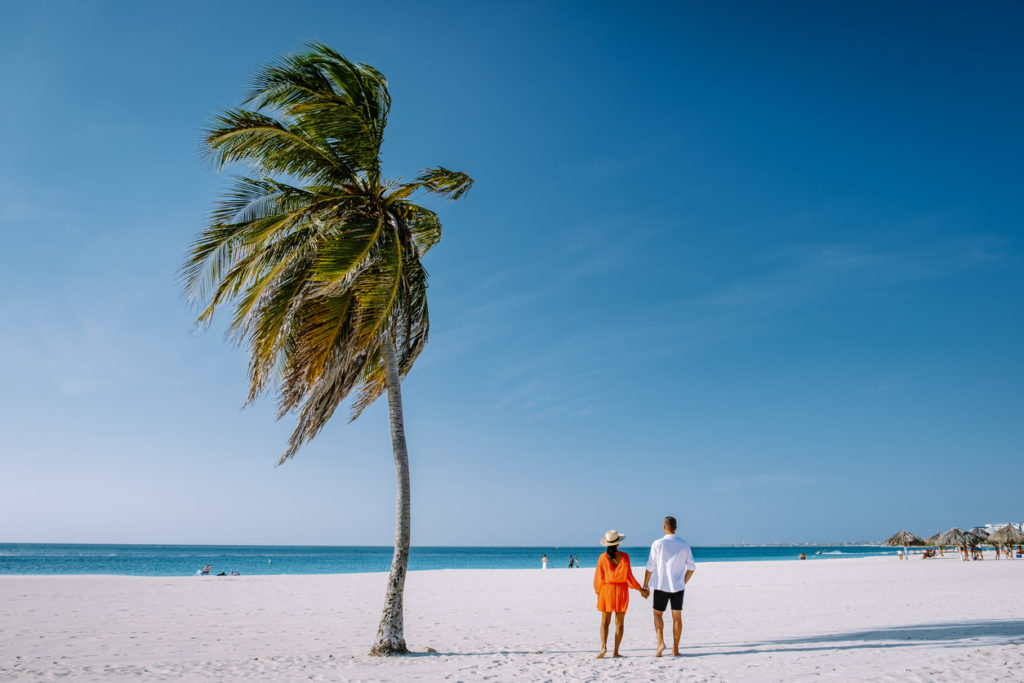 Exploring the Island
When in Aruba, you're on island time, so start by letting go of your schedule and following the rhythm of the sun and the sea. A perfect day might start on the powdery white sands of Eagle Beach, lauded as one of the best beaches in the world. Here, fofoti trees bend towards the water, creating one of Aruba's most iconic and most photographed landscapes.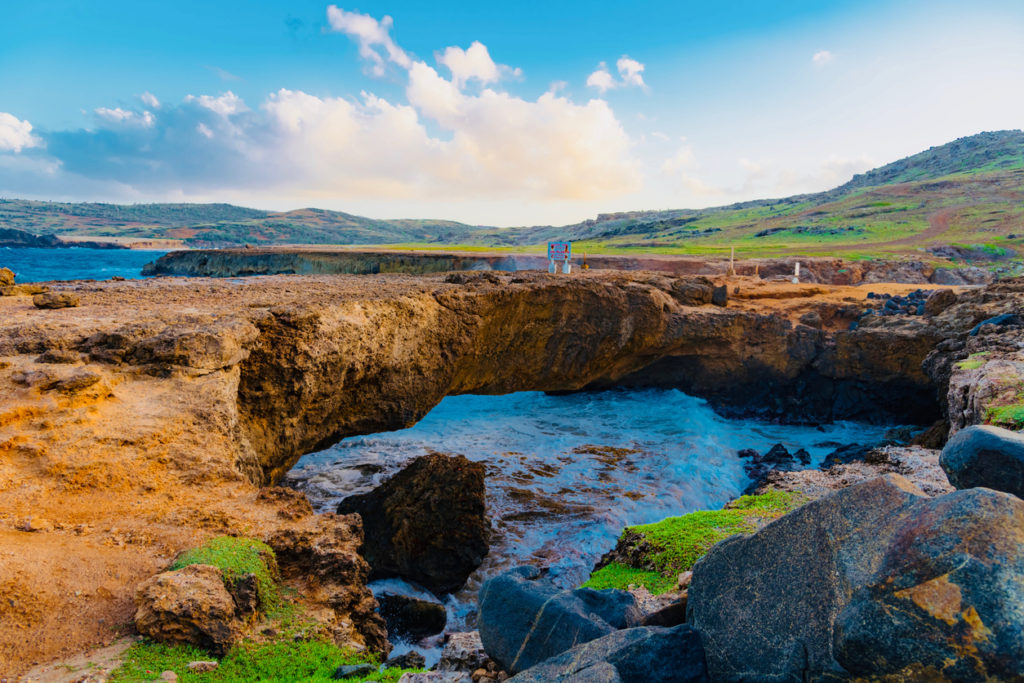 From there, take a trip to Arikok National Park, a treasure of the island that covers almost 20% of its surface. This wild and beautiful place is home to unique flora and fauna, rugged cliffs, and hidden limestone caves embellished with ancient Arawak Indian paintings.
Don't miss out on visiting the California Lighthouse, perched at the island's northwest tip. Named after the S.S. California, which sunk nearby in 1910, it offers an unrivalled view of Aruba's cacti-covered hills meeting the cerulean sea.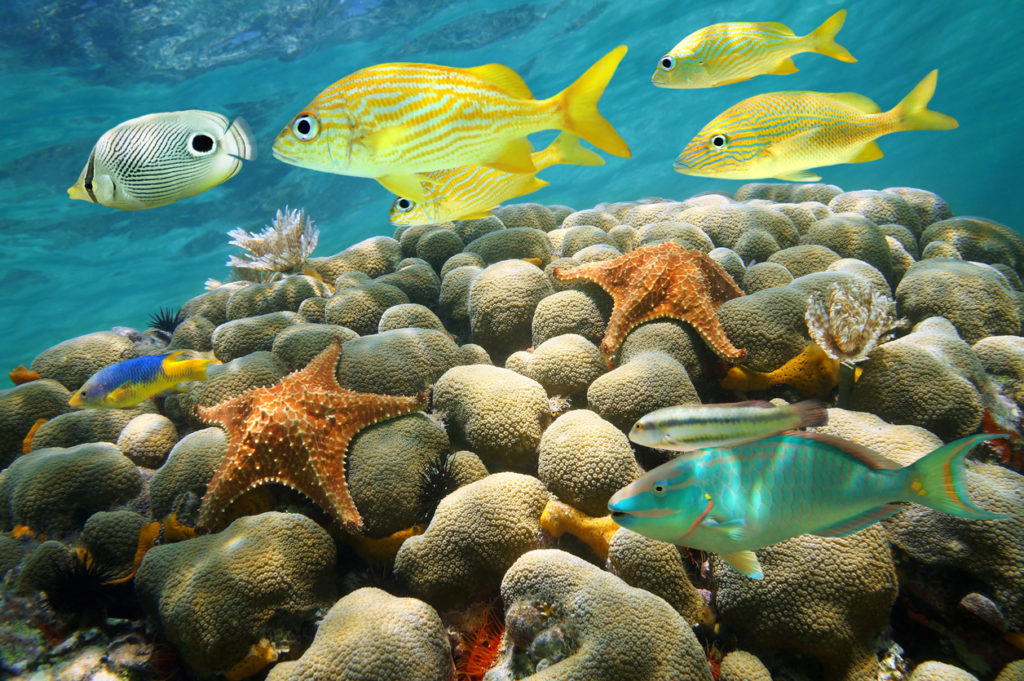 Dive into the Deep Blue
Aruba is a paradise for water lovers. Snorkelling and scuba diving here feel like you've stumbled into an animated Pixar movie. The underwater world is teeming with exotic marine life, vibrantly coloured corals, and fascinating shipwrecks. The Antilla, a German freighter sunk during World War II, is one of the largest shipwrecks in the Caribbean and an absolute must for diving enthusiasts.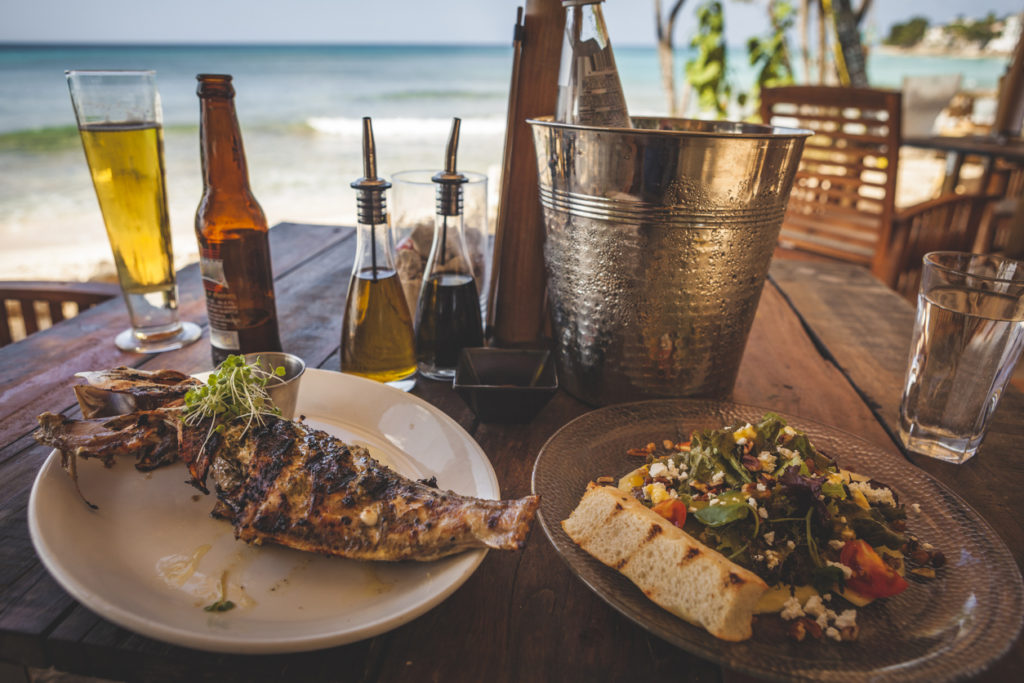 Indulge in Culinary Delights
As the sun begins to set, painting the sky with hues of orange and pink, your senses are taken on a different journey. Aruba's culinary scene is a delightful fusion of more than 90 nationalities. From fresh seafood caught that day to traditional dishes like Keshi Yena (a local delicacy made with spiced meat and gouda cheese), dining in Aruba is an experience to savour.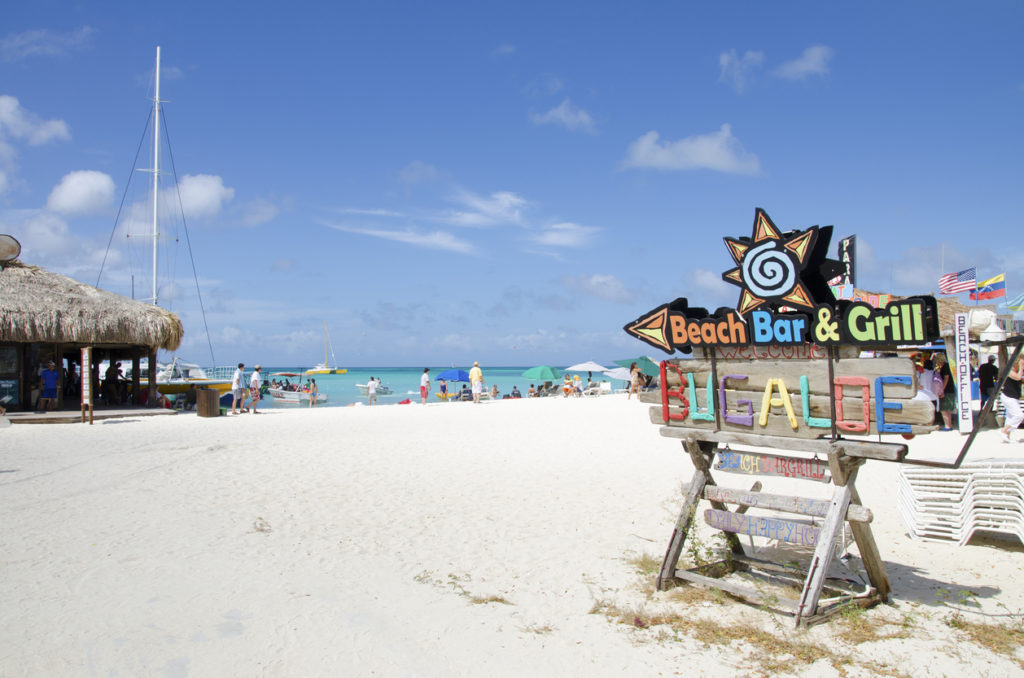 A Vibrant Nightlife
As the night blankets the island, Aruba's nightlife comes alive with a colourful mix of beach bars, cocktail lounges, dance clubs, and casinos. If you're lucky enough to be there on a Tuesday, don't miss the Bon Bini Festival in Oranjestad. This lively event showcases the island's rich history and culture through music, dance, food, and local crafts.
Aruba is a destination that stays with you long after you leave. It isn't just an island but an experience, a feeling, a lingering sense of joy. A place where the sun always shines, the sea always sparkles, and the
people always smile.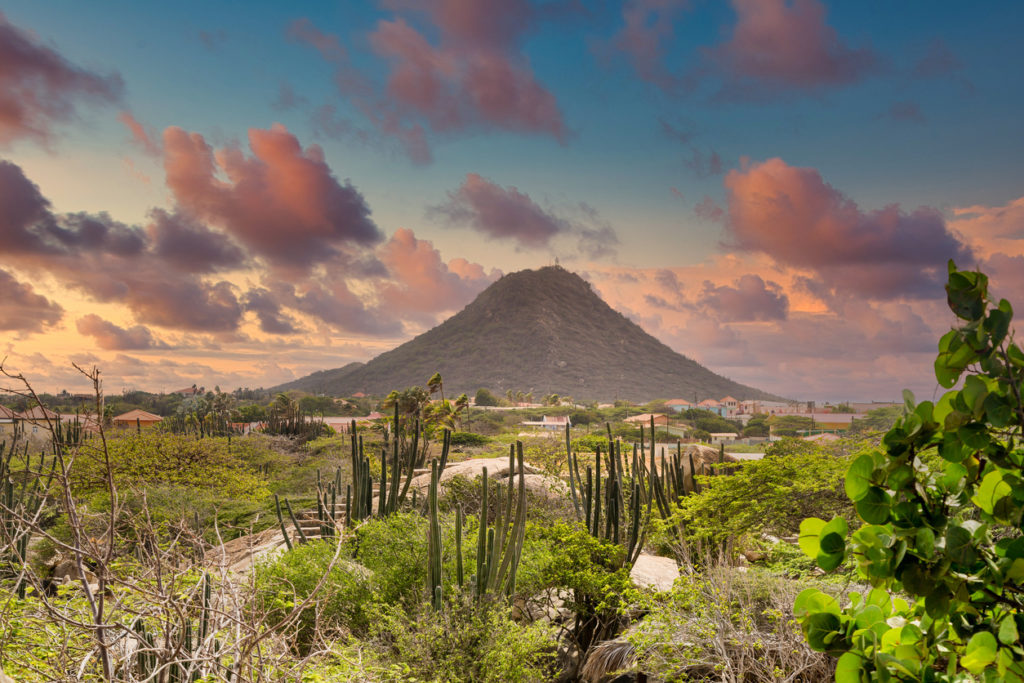 Unforgettable Adventures
Aruba's wind-sculpted desert landscapes and wave-washed shores offer a wealth of adventures. Harness the tradewinds for a windsurfing or kitesurfing adventure on Hadicurari Beach, known as 'Fisherman's Huts'. For something a little less adrenaline-filled, embark on a horseback ride during sunset at Rancho Daimari, which gives a romantic touch to your trip.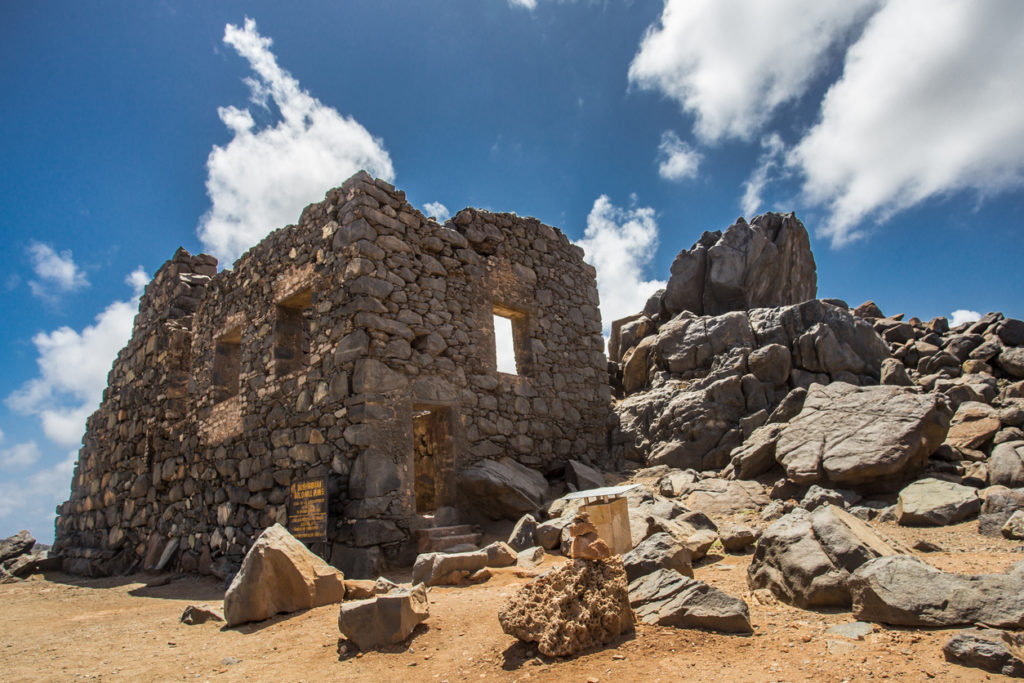 Delve deeper into the past at the historical sites of Bushiribana Gold Mill Ruins and Fort Zoutman, the oldest structure on the island. If you're interested in the island's precious stones, visit the Aruba Aloe Factory to learn about the island's rich history of aloe vera cultivation.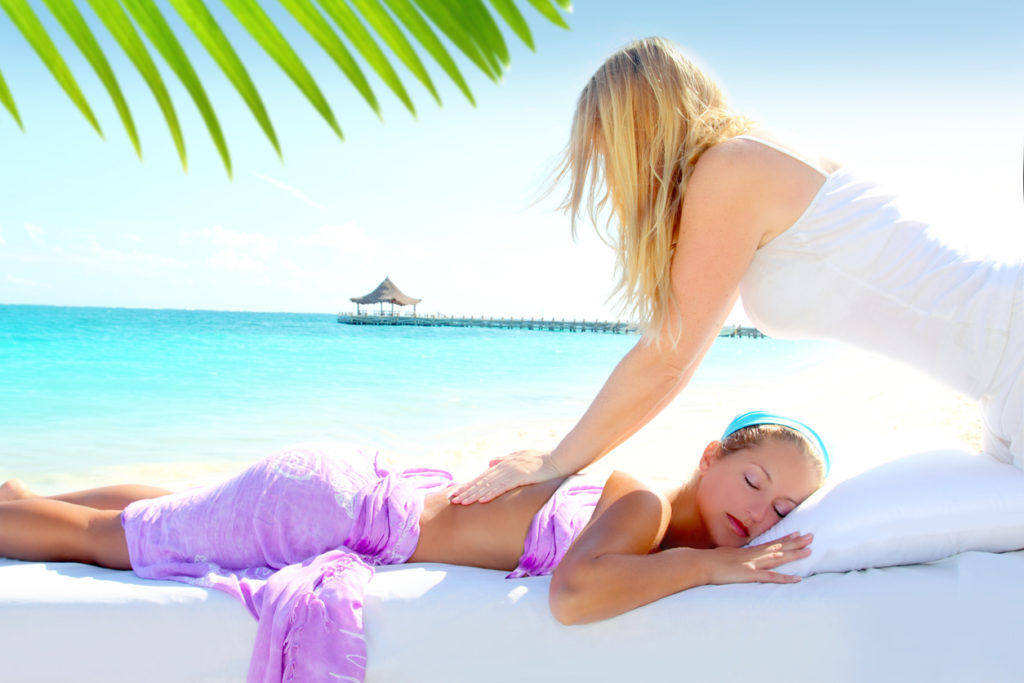 A Rejuvenating Retreat
For the ultimate relaxation, treat yourself to a rejuvenating spa session. Many resorts offer luxurious spas with views of the sparkling Caribbean sea. Experience unique treatments using native ingredients, like a nourishing aloe vera wrap or a cunucu sun escape, which features a local lime and sugar scrub followed by a massage with Aruban Aloe oil.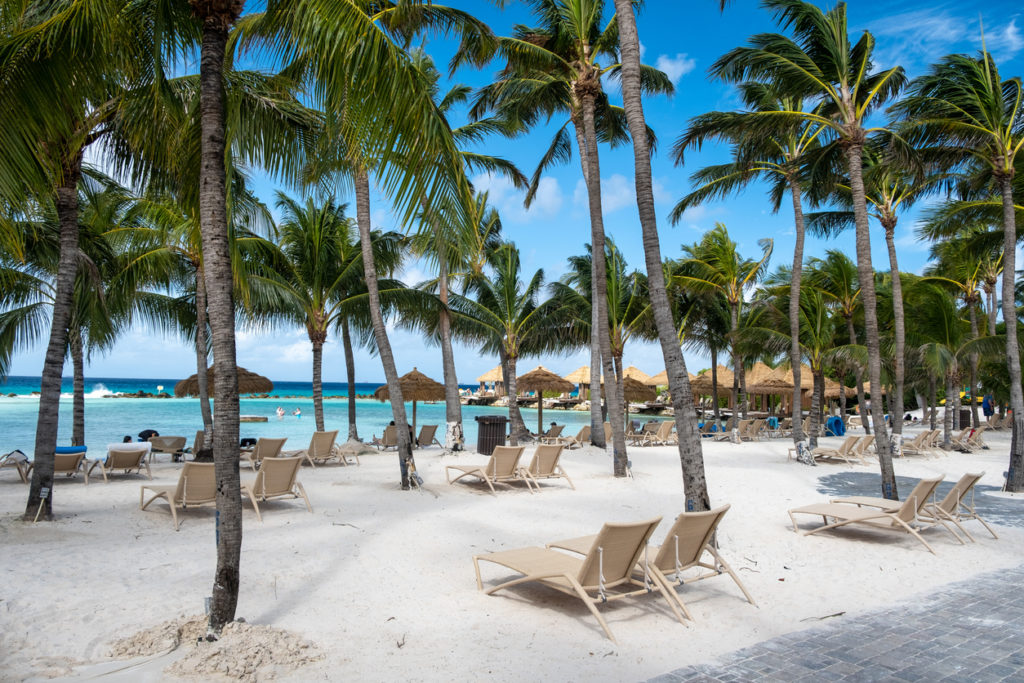 Warm Farewell
Arubans have a saying, "Stima, Respeta y Confiansa" (Love, Respect, and Trust). As you spend time on this stunning island, you'll feel these words in the warmth of the people and the spirit of the island. As your visit concludes, the turquoise waters of Aruba will bid you a twinkling farewell, whispering an invitation to return.
As you board your flight home, don't be surprised if you feel a tug at your heartstrings. Leaving Aruba isn't easy, but remember; the island will always welcome you back. Aruba is more than just a place on a map; it's a feeling, a state of mind, a slice of paradise that will always stay with you, wherever you are.
So, when the siren call of Aruba reaches you, will you answer? Embrace the call of the 'One Happy Island,' and prepare for an unforgettable journey of sunshine, laughter, and memories waiting to be made. Come for the sunshine, stay for the joy – that's the magic of Aruba.