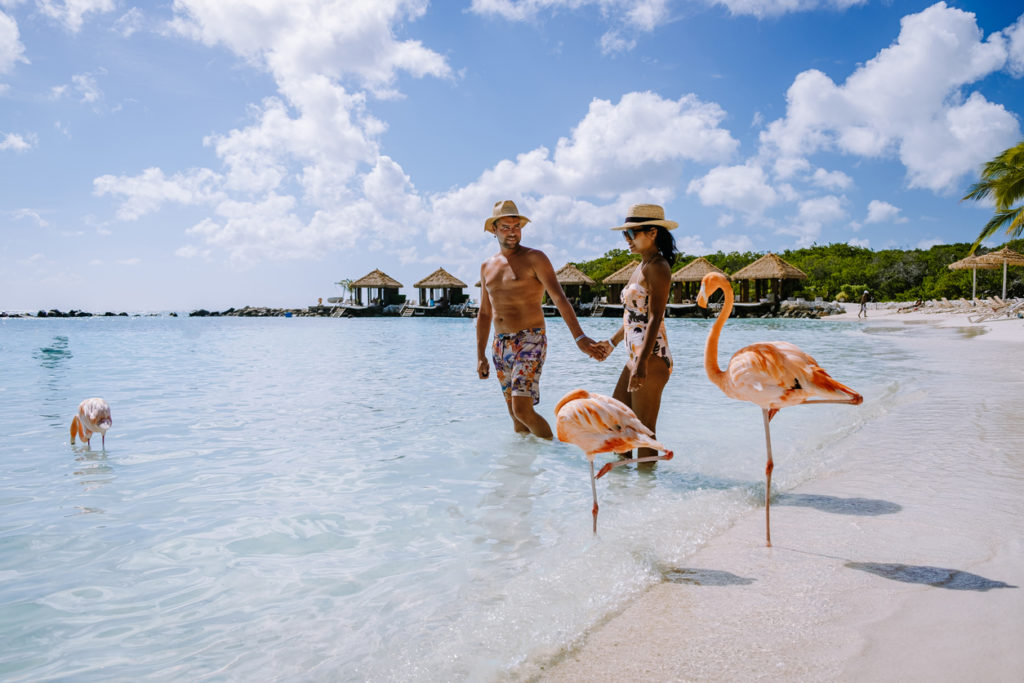 Aruba is a land of many faces. To the untrained eye, it may seem like a desert wasteland, arid and uninviting. But those who take the time to explore will find that Aruba is much more than that. This small island has a rich history and culture, which can be seen in its architecture and art. And despite its arid appearance, Aruba is home to a variety of plant and animal life.
Those looking for a relaxing vacation will find that Aruba has much to offer. The island's beaches are some of the best in the world, and there are plenty of activities to keep you busy. Aruba also has excellent hiking and biking trails if you're looking for a more active vacation. And, of course, no trip to Aruba would be complete without sampling the local food and drink.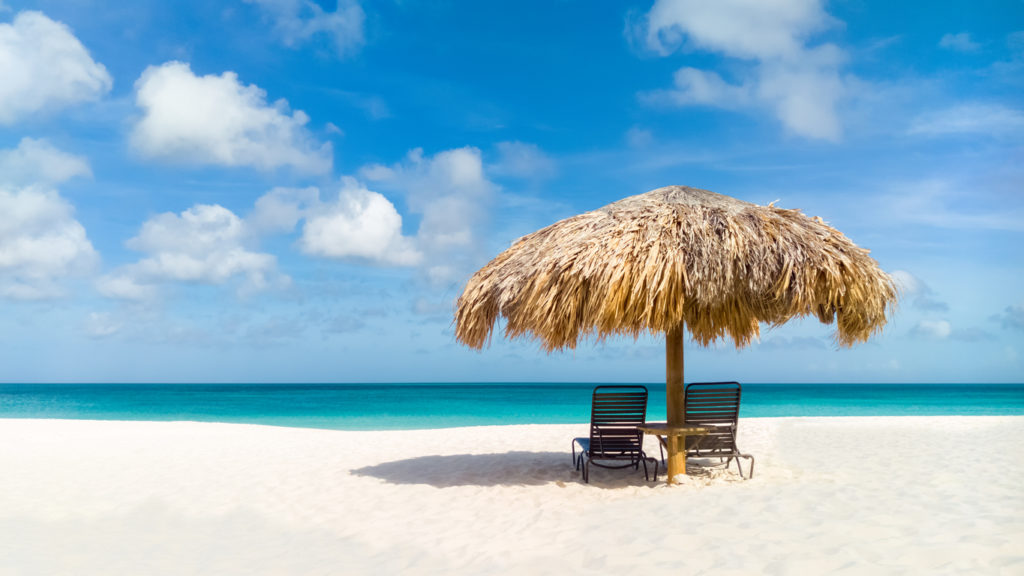 Pure Beatitude: The Beaches Of Aruba
The beaches in Aruba are some of the most beautiful in the world. They're perfect for a relaxing vacation, with white sand and crystal-clear waters. Some famous beaches include Palm Beach, Eagle Beach, and Baby Beach.
Eagle Beach invites you to walk barefoot on its white sand and bathe in crystalline water. The beach is also known for its incredible sunsets. Watching the sun dip below the horizon while sitting on the beach is a truly magical experience. If you're looking for a bit of adventure, gear up for snorkeling. There is plenty of fish to see, and the coral reef is beautiful.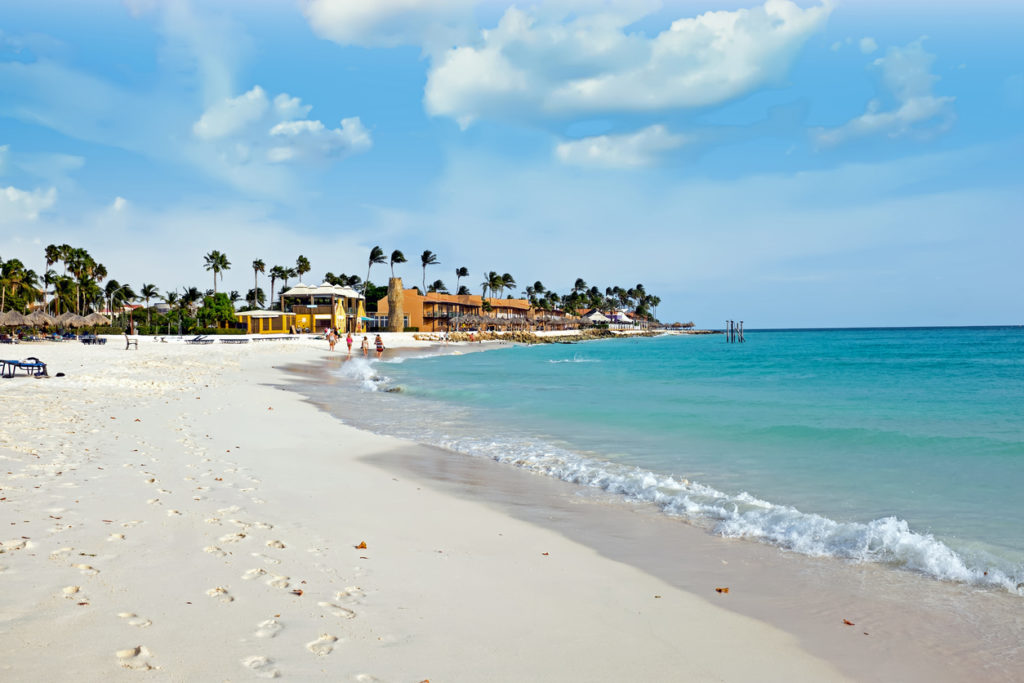 Palm Beach is another one of Aruba's beautiful beaches. It's a little more crowded than Eagle Beach, but it's still a great place to relax on the sand or take a swim. The beach is home to great restaurants and bars, so you can enjoy a drink or a meal while enjoying the view.
Baby Beach is a lovely place to take the kids (or just go if you're young at heart). The water is shallow and calm, making it perfect for swimming and playing. Coral surrounds the beach, so it's ideal to snorkel. You might even see some turtles swimming around!
There are also many hidden gems, like Hadicurari Beach and Arashi Beach. Flamingo Beach is one of the most precious gems in Aruba. It's not as well-known as some other beaches on the island, but it's definitely worth a visit. The beach is stunning, with white sand and clear blue waters. This is the perfect place to escape the crowds and enjoy the beauty of Aruba.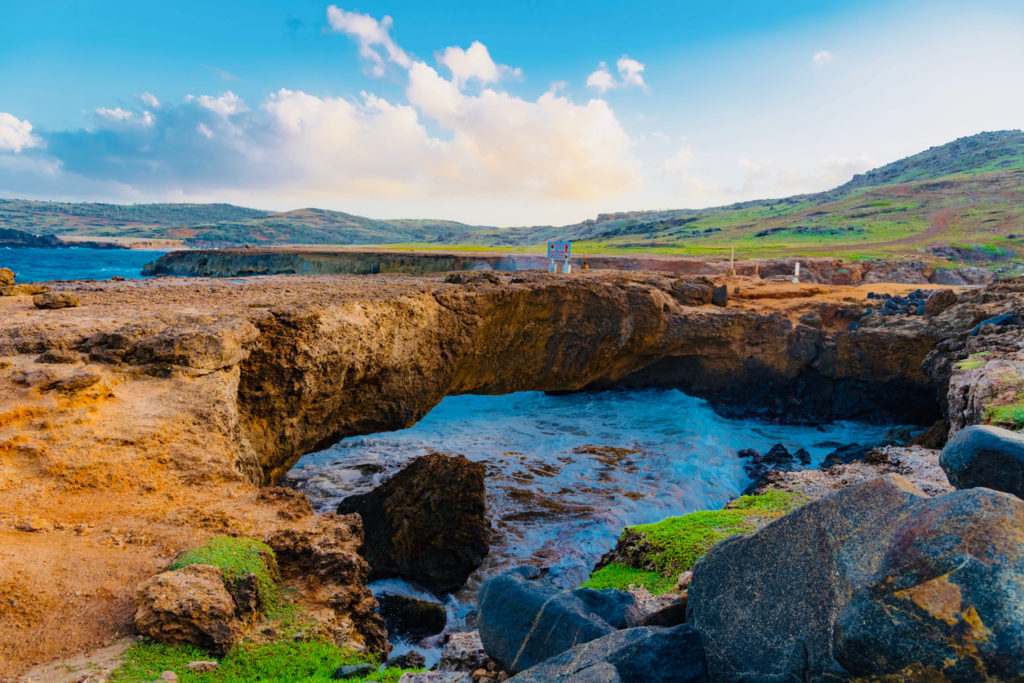 Arikok National Park: A Place of Natural Wonder
Arikok National Park is a protected area in Aruba. It was founded in 1984 and covers an area of 18 square kilometers. It is one of the most popular tourist destinations on the island. The park is home to various plants and animals, such as cacti, lizards, and birds, and boasts several archaeological sites. One of them is the Cueva diablo, a cave used by the indigenous people of Aruba for ritual purposes.
Visitors can hike, mountain bike, or horseback ride through the park. There are also several picnic areas and camping sites available. With its beautiful scenery and plethora of things to do, it's no wonder Arikok National Park is one of the most famous tourist destinations on the island.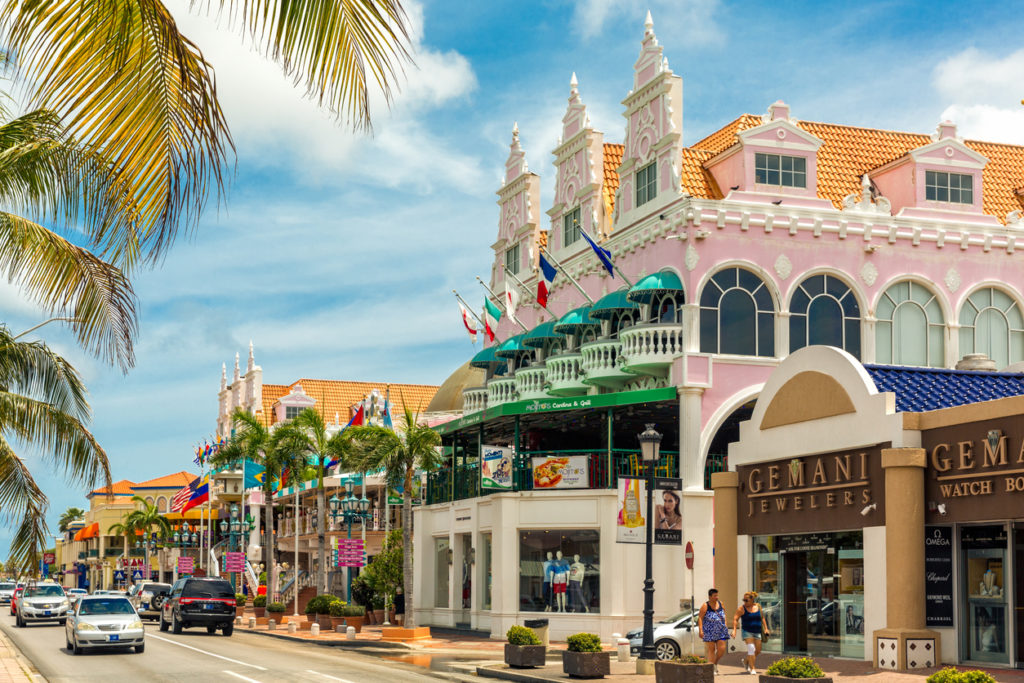 Oranjestad: Welcome to Aruba's most famous city!
Aruba's capital city, Oranjestad, is a vibrant mix of Dutch colonial architecture and Caribbean influences. Located on the island's northwestern coast, this historic city was founded in 1796 by the Dutch and named for their king, William I of Orange-Nassau.
The streets of Oranjestad are lined with pastel-colored buildings, many of which boast Dutch-style gabled roofs. The city's main square, Wilhelmina Park, is home to a statue of Queen Wilhelmina, the former queen of the Netherlands. If you want to learn more about the city's history, don't hesitate to visit the Aruba Historical Museum and the Numismatic Museum.
Oranjestad is a fascinating place with a rich history and culture, making it a unique destination for travelers. From its beautiful beaches to its lively nightlife, there is something for everyone in Aruba's capital. This is where you'll find the famous Eagle Beach and an abundance of duty-free shops and malls.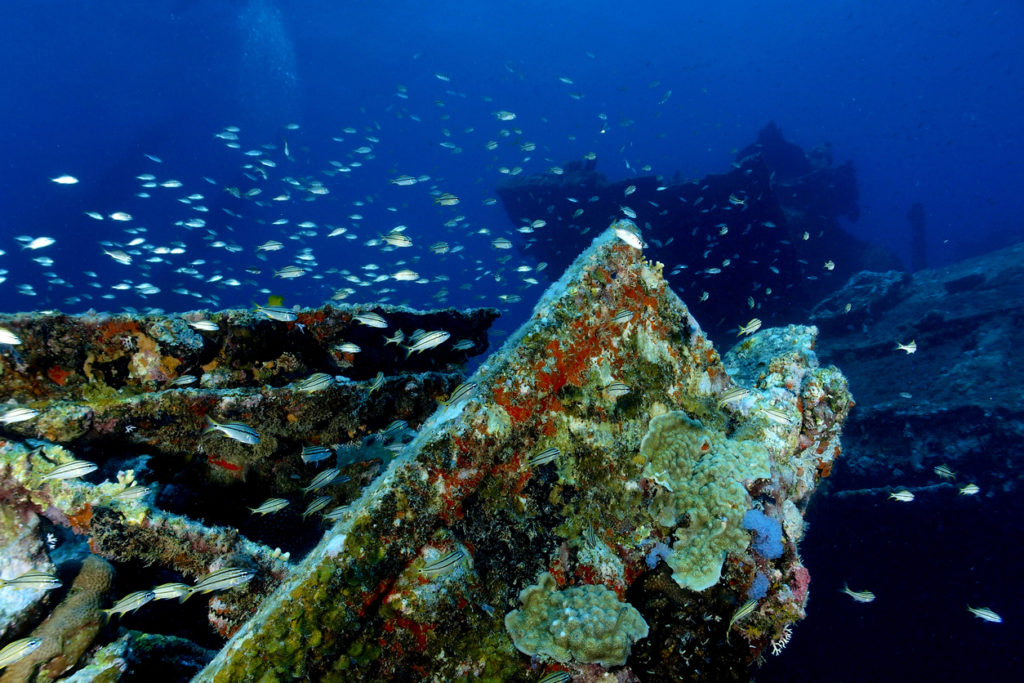 What Lies Beneath: The Antilia Wreck Site
The Antilia Wreck Site is located on the north coast of Aruba and is one of the most popular dive sites in the area. Named after an Italian passenger ship that sunk here in 1919, the Antilia Wreck Site is home to various marine life, including coral, fish, and sea turtles. The wreck itself is also a popular spot for divers, as it provides an exciting and challenging dive.
For those looking to explore the Antilia Wreck Site, there are a few things to keep in mind. Firstly, the site is only accessible by boat, so arrange transportation in advance. Secondly, the wreck is located at a depth of 30-40 meters, so it is only suitable for experienced divers. Finally, be sure to take all necessary safety precautions when diving, as the Antilia Wreck Site is a potentially dangerous place. Diving at the Antilia Wreck Site is an unforgettable experience despite the risks. The wreck is teeming with life, and the views of the coral and fish are breathtaking. If you are an experienced diver looking for an adventure, the Antilia Wreck Site is definitely the place for you.